It's BABY week!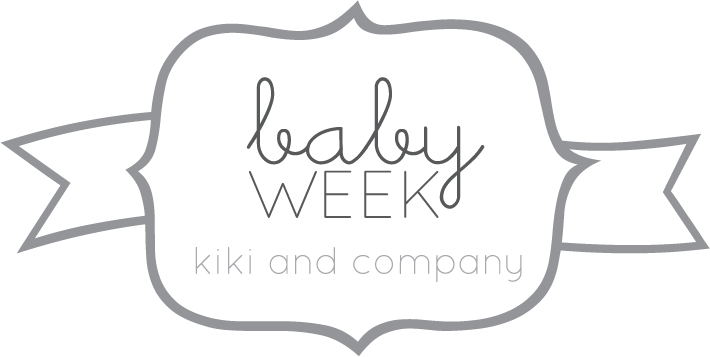 I am so excited about baby week around here! This week we are celebrating GIRLS!
Awhile ago I saw a Martha Stewart magazine that had this technique used on shirts for girls, bracelets, bags, etc., but my first thought was how fun it would be to do it on a baby onesie. I designed some fun designs up and watched a plain onesie transform into a fun and whimsical gift and now I'm sort of intrigued to see what else I can do with it!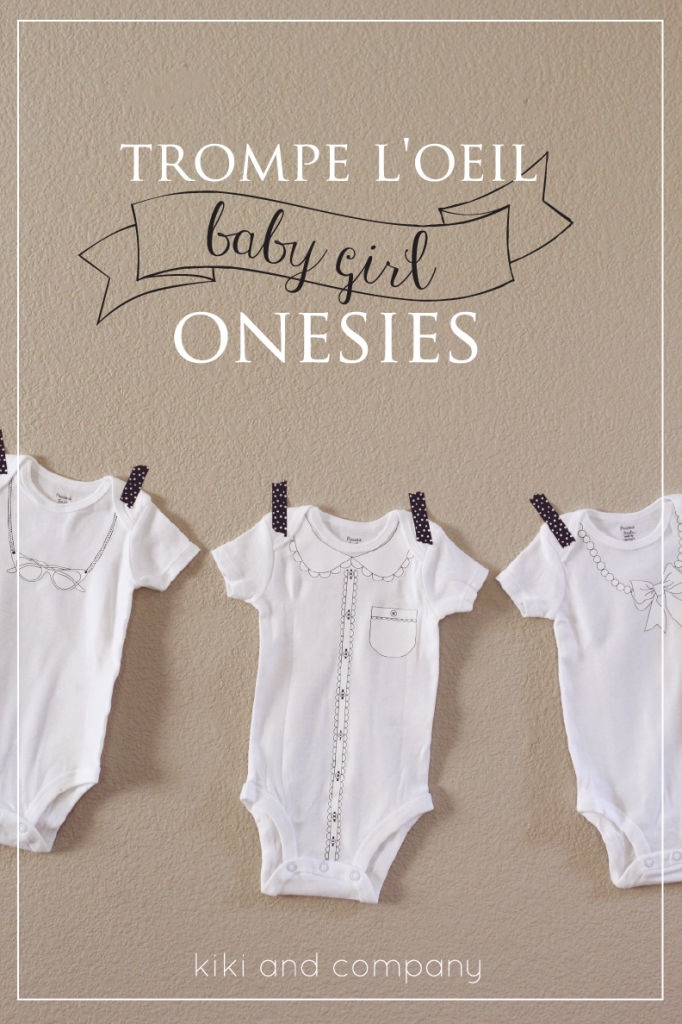 I loved the pearl and bow option: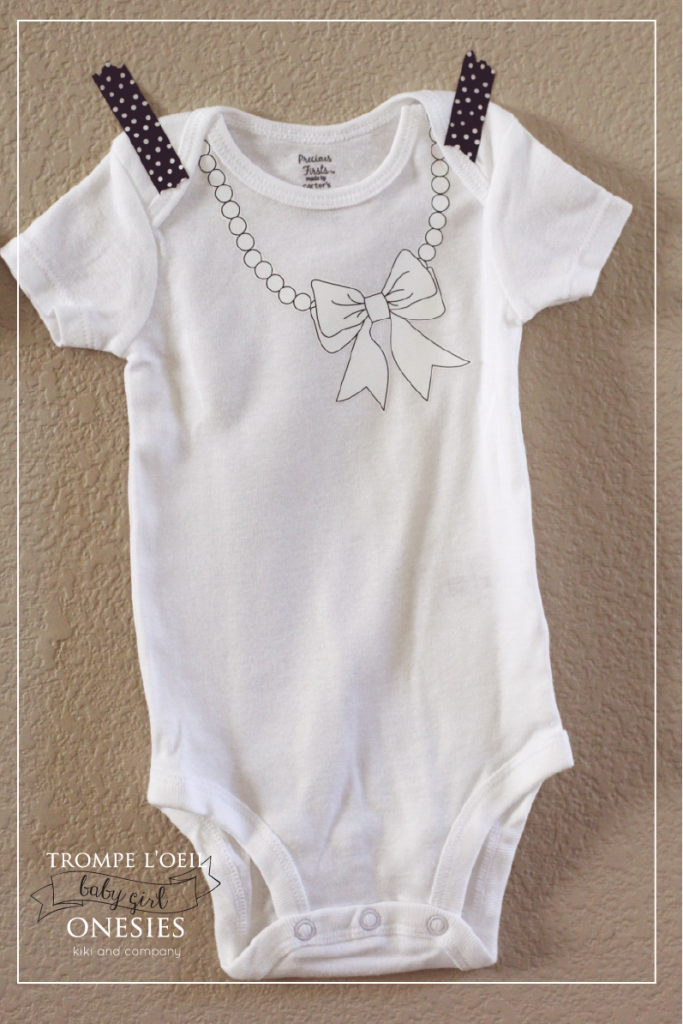 The scallops were perfect for the faux peter pan collar and pocket: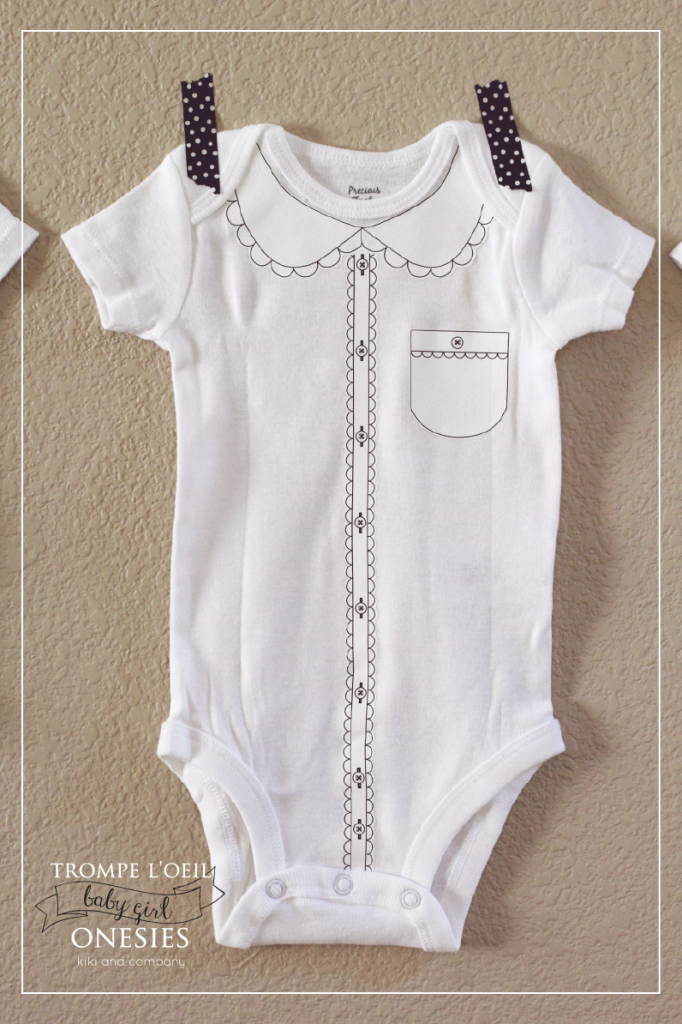 and the cat eye glasses with polka dotted ribbon would be a perfect gift for the vintage lover: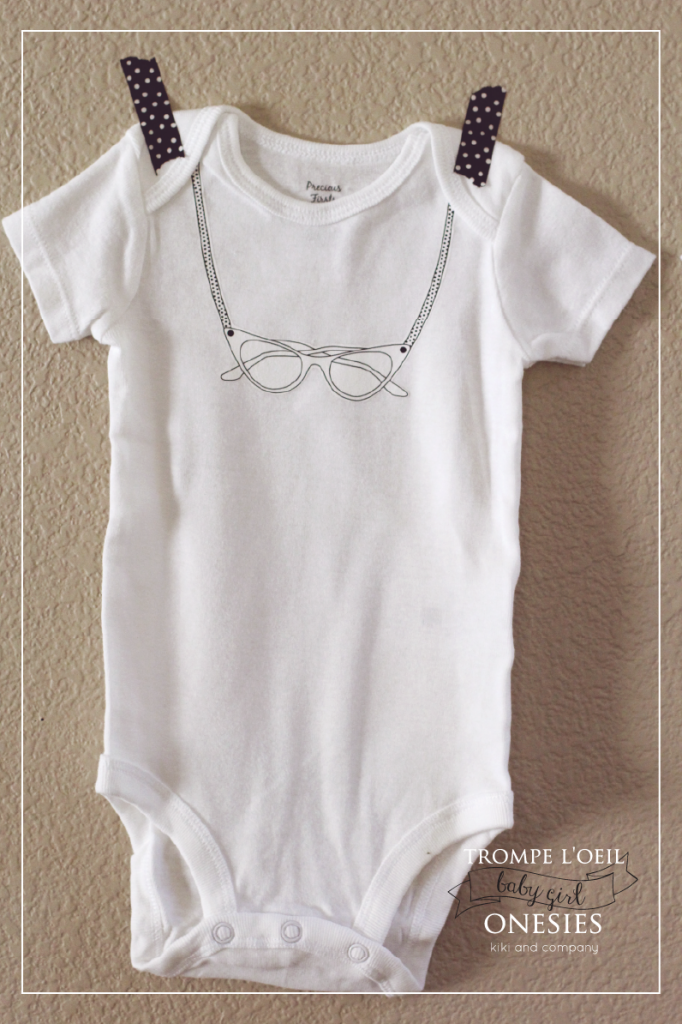 To make these sweet onesies you will need:
blank onesies
dark t shirt transfer iron on paper
free downloads at the end of the post
To make:
1-print out the free downloads onto the dark tshirt transfer paper
2-cut out design you want to use
3-iron on design according to package description
4-dress up your little diva or give as a sweet little gift to someone expecting a little girl!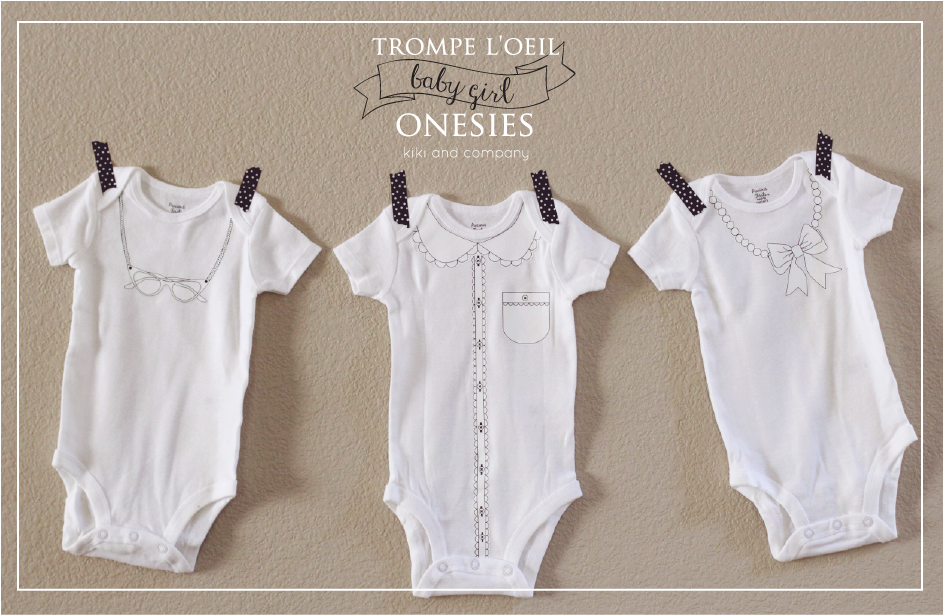 To download the baby onesie designs go HERE, where you will also find an additional design as well!
Remember, as with all free downloads, if you take the file, just like my facebook page and/or follow me on Pinterest!
Tomorrow I will be back with my favorite stores to shop for the little girls in our lives..be thinking of YOUR favorites. (I'm always looking for new!)