Do you ever have moments in your life where you feel like you are in another world?!  A few months ago, I walked into Target and as I always do, ran through the dollar section to see the fun extras. As I rounded the front part of the aisle, I was slapped in the face when I saw this: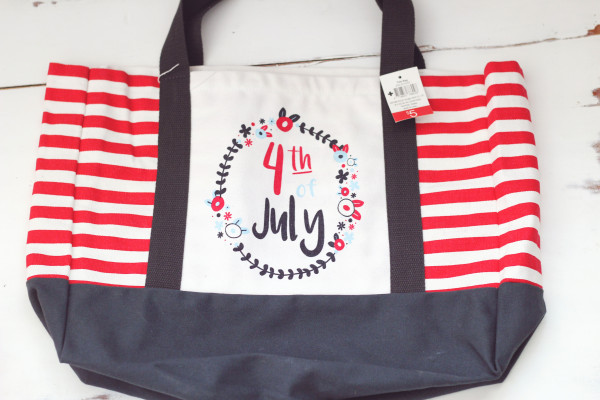 I was with my sister in law at the time and I said, "What the what?!! I designed that wreath." Now when I said it is mine, I meant that I designed it and have used it on lots of prints for all kinds of holidays. So after we got over our initial shock, we then looked behind this bag and found an entire line that took bits and pieces of my wreath or the entire wreath and put them on more bags, stickers and pails and window clings and pillows… I was astonished. I mean, who doesn't want to have a line with Target, right?! Shouldn't I be totally excited? If it was done in collaboration or had they purchased it, this would have been a huge day for me, but I was there staring at this stack of products where my work had been stolen and I was upset. You guys, my favorite thing to do is design prints and printable projects to help beautify your life and your home. I love seeing your pictures and hearing how you use my prints. It makes my day so happy. This brought a total opposite reaction for me. It makes me so mad to spend my precious time designing prints to have them taken right from you.
Here is one of the original designs: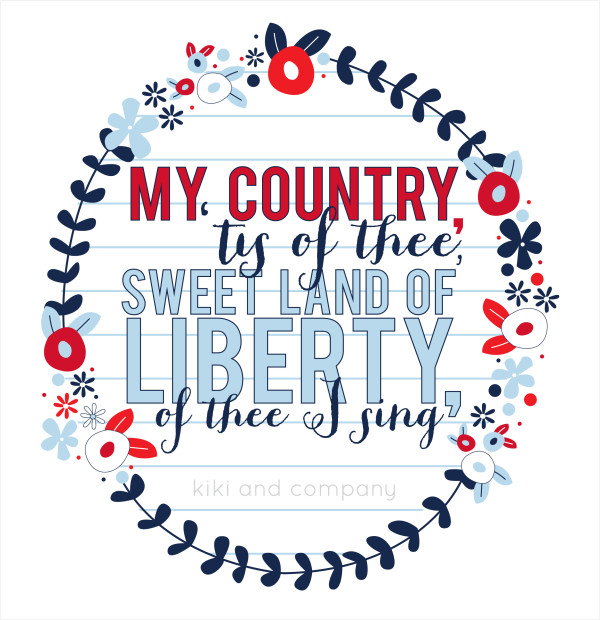 Here are some other products (and these are not all of them) with the stolen design that Horizon Group, U.S.A. and Made for Retail, Inc., used, sold to Target and that Target sold this Fourth of July Season:
Cute bags: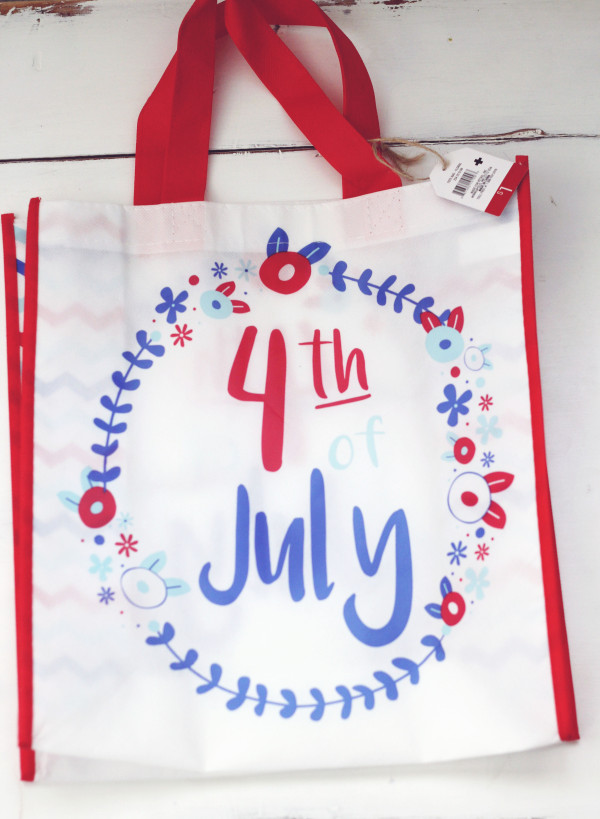 Pails: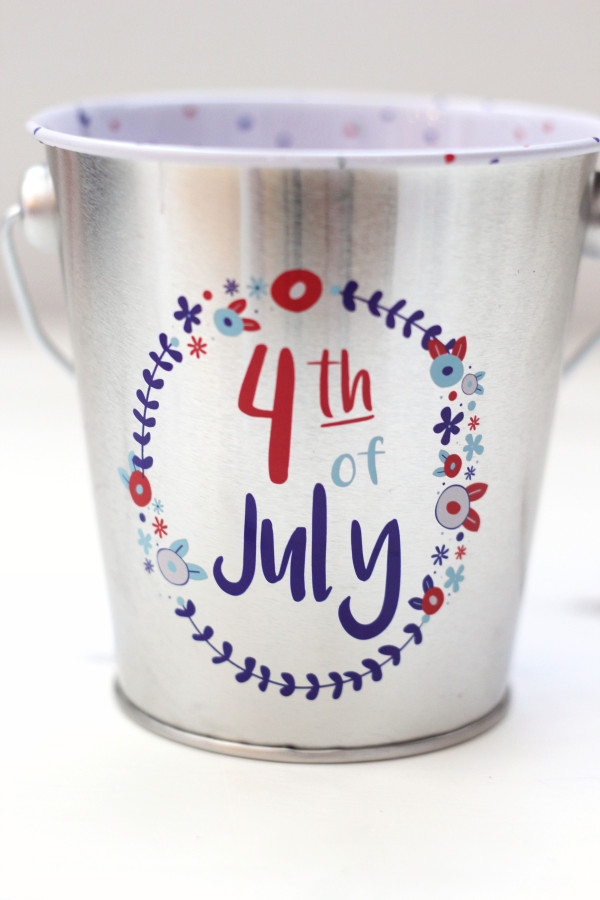 Stickers: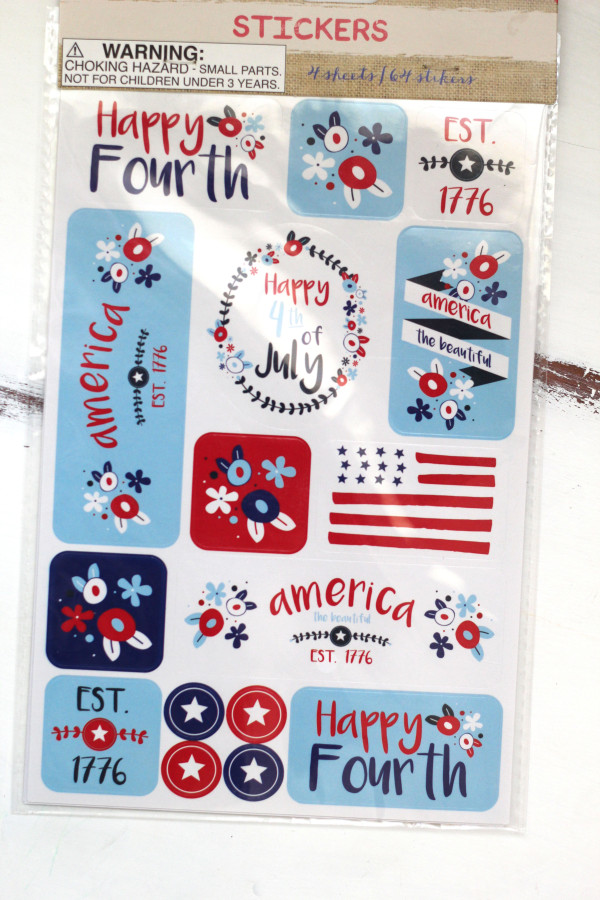 and the list went on. I even ran by my neighbors house one night and saw that she had a pillow with one of the designs on it! I've seen notepads, To-do lists, at least 2 other bags, a wooden sign, window clings..and the list goes on.
After looking into it a bit, I realized that the companies responsible for the actual stealing of the design was Horizon Group, U.S.A. and Made for Retail, Inc. They design and manufacture a lot of craft lines for big retailers such as Michaels, Target, Walmart and Toys R Us. I was astonished that such large companies would steal designs to use on their products. And it is so wrong. First I called Horizon Group to see if I could talk to their designers, to their attorneys, etc., but was continually given an answering machine and no one would call me back. (Imagine that!)  So we had an attorney draft up a letter, not only to cease and desist, but to pay for the design.  And they have ignored us.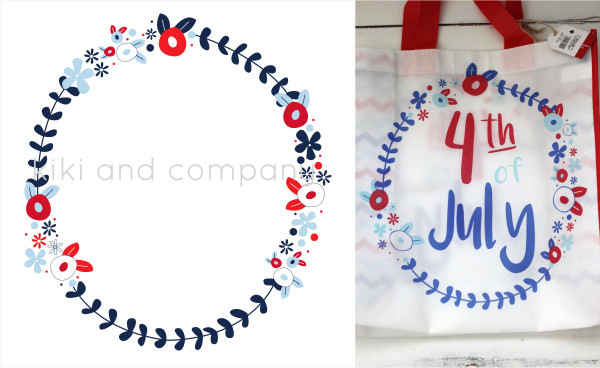 I feel I have no other recourse than to now spread this via social media. Horizon Group, U.S.A. and Made for Retail, Inc. did not buy or design this 4th of July product. They stole it. Target then got the product from them and and sold the products to the masses. A stolen design. Did they not think they would get caught? Did they think I was too small to make a stink. I want to show them that any designer big or small deserves to be compensated for their work. I have always LOVED Target. I love seeing my blogger friends get recognized by them and feel like they do a great job working with them in all kinds of capacity, but have been sickened to walk into their store, scared that I might find more of my work stolen and selling.
Target, you are not okay with this, right?! Horizon Group, U.S.A., Made for Retail, Inc. I would LOVE to have a line in any of those big stores you get to work directly with…designing is my favorite thing to do in the world, but to steal someone else's design is not only wrong, it's illegal. So now it's time to pay up.
So what can I do? Well, I want to enlist your help. Help me tag Target, Horizon Group, U.S.A. and Made for Retail, Inc and get them to respond to me. Let them know it's not okay to steal designs and claim them as their own. A designer should be paid for their work and in this case for the product that was sold with their work on it.  Here is an easy way to share. Share this post, grab this picture and tag, tag away on social media. I put the social media for these stores down below this picture so it's easy for you.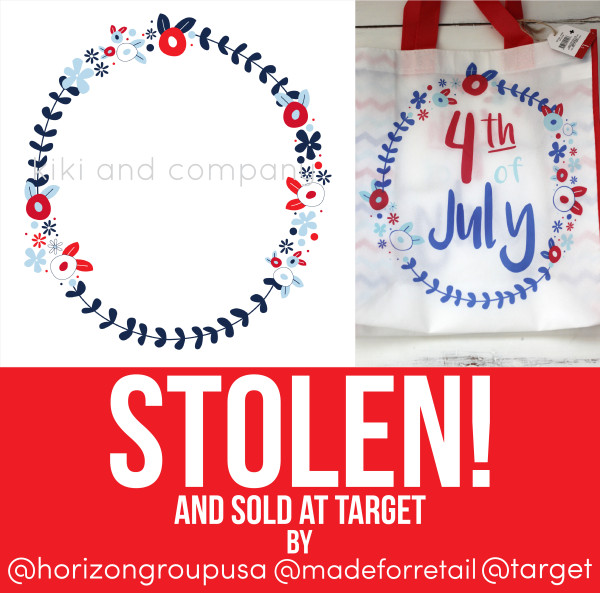 Facebook: @HGUSA @target @MadeforRetail
Instagram: @horizongroupusa @target @madeforretail
Twitter: @HorizonGroupUSA @target @made4retail
Thank you, thank you, thank you for your continued support and help!