Welcome to Kiki and Company! I am so glad you found my blog.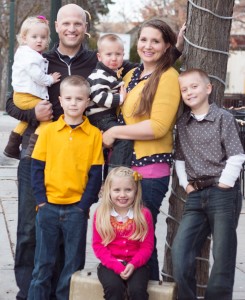 Let me tell you a little about myself. My name is Kiki. (It is my real name, not short for anything.) I have many titles that I love in my life. Let me tell you about a few of them.
I am a WIFE to the most incredible man. We said "Yes" to each other 13 years ago and have continued to do that every day since. He supports me 100% in all I do and I couldn't ask for a better partner in life.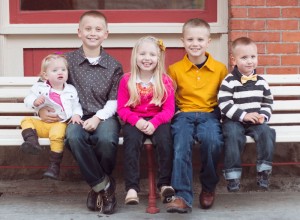 I am a MOTHER to 5 amazing kids. They make me smile and inspire me every single day of my life. I'm not going to pretend that motherhood is easy, but every single one of the experiences that I have had with them has helped me grow and change. They make me better and I love them for it.
I am a DISCIPLE OF CHRIST. I don't hide my feelings about my faith here on my blog. I love to share my faith and the way that it helps me overcome my weaknesses and trials in life. I hope you will share yours as well.
Check out some of my faith filled posts:
General Conference April 2015 Freebies
General Women's Meeting March 2015 Freebies
Mothers, YOU are doing God's Work
I am an ARTIST. I love to create in all kinds of ways. I love to sew, bake, craft, decorate and design. It is in my blood. I don't go a day without making something. I love to be inspired by others and to inspire others to try something new. Thanks for coming along on this journey with me!
Check out some of my favorite projects:
I LOVE to sew for kiddos. These were some of my favorite outfits inspired by the movie "Annie".
I LOVE to DIY old things into beautiful new things. Check out this dollhouse. Then check out this duvet cover.
I LOVE printables! I love making BIG prints. This is one of my favorites ever (maybe because it was my first!)
I love being featured. Here are some incredible places I have been featured:
Ohdeedoh dollhouse / leprechaun pictures / diy toy shelf
Apartment Therapy  $70 master bedroom makeover
Better Homes and Garden DIY bedroom makeover
Parenting Magazine Print feature
Seattle Kids Magazine DIY Frozen Elsa dress / Treat Free Valentines
Bob Vila DIY Headboard
I also have a great opportunity to have contributed to some amazing blogs:
I Heart Naptime
Tatertots and Jello
Capturing Joy
Eighteen25
Crafting Chicks
Or So She Says