I know like a lot of you,  I send two of my little guys off to school everyday. For 6 hours I wait until they get home, but I LOVE to show them how much I am missing them by packing cute little notes in their lunchbox for them! Earlier this year, I started designing free Lunchbox Laughs to throw in my kids lunches, so with Christmas coming up, I thought it would be fun to put a Christmas spin on it! Here are the 6 notes I designed up: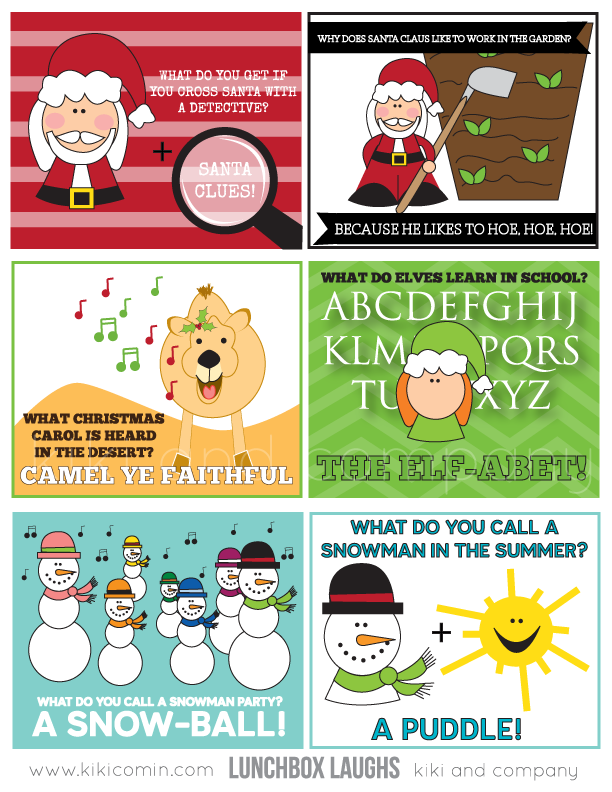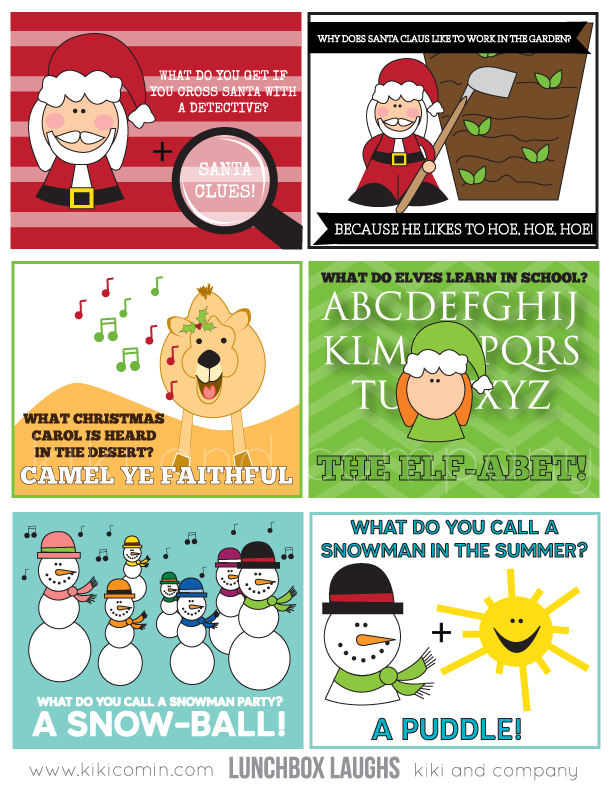 These notes are so simple to make. Simply print the free download , cut the 6 notes out and add your own little note to your girl or boy on the back. Now just place it in their lunch (or backpack or on their pillow) and wait to see that smile you get when you pick them up after school. I love to think of my little 6 year old giggling as he reads these!
You can pick up the free download HERE.
Merry Christmas!