I hope your week is going great. All this week is Valentine's week here on my blog. You can find a new freebie each day.
Today I made a few cards just for you:
This cute little typewriter…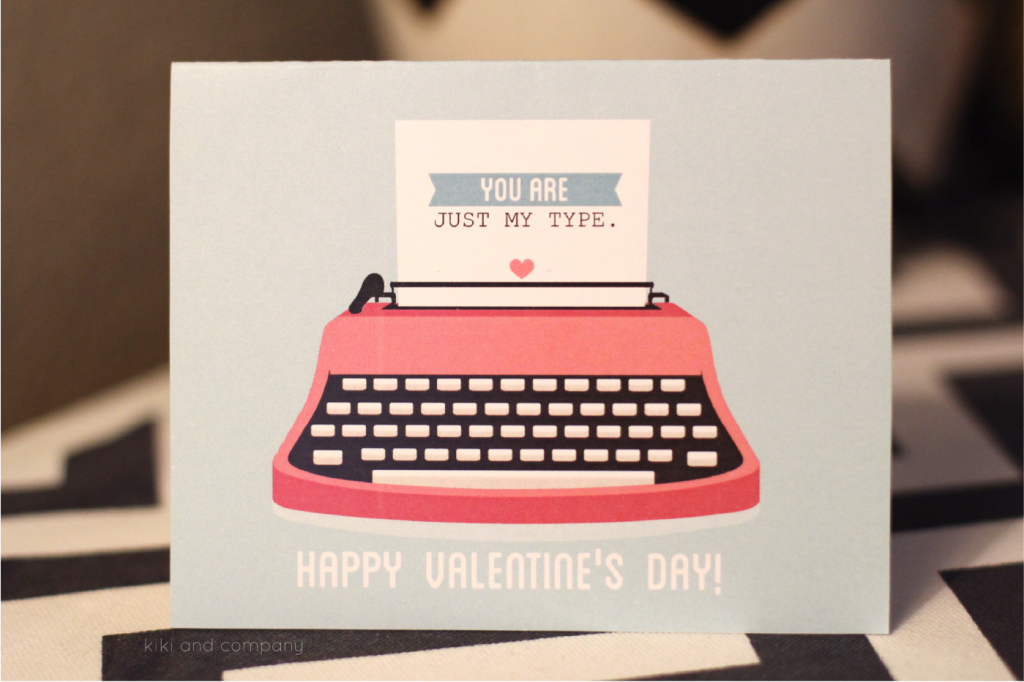 and for your little love bugs…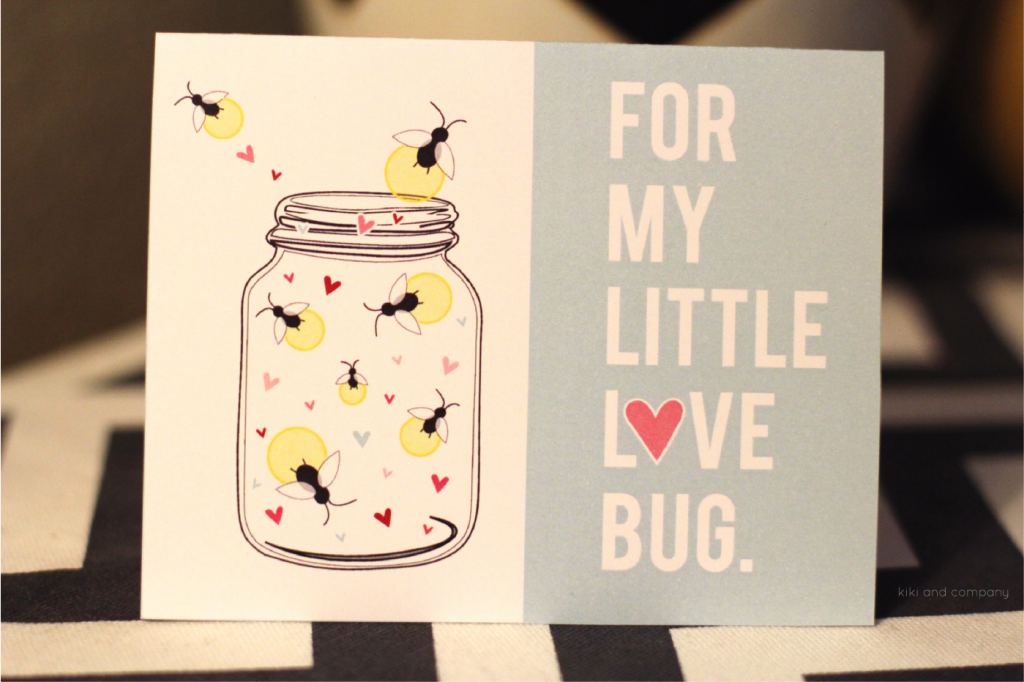 Sorry, the color in these pics is off..it was really dark today in my house! 🙂 they really are vibrant and fun.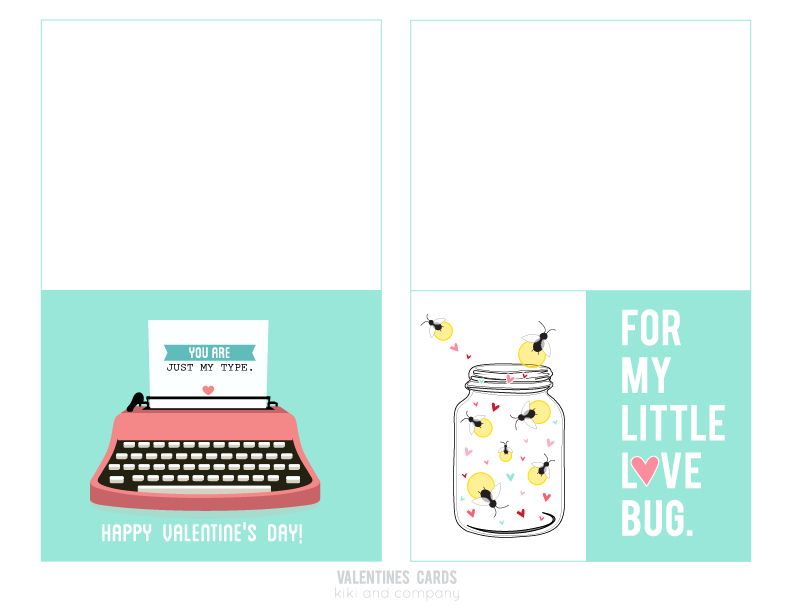 I think I may surprise my kids with the little love bug card in their lunch. Wouldn't that be perfect?!
Have a happy day!