This week has been fun coming up with 3 new sets of Lunchbox Laughs to get your school year started out great! Don't forget, you can always put these in your spouse's lunch as well. I'm sure they would bring a nice giggle wherever you leave them!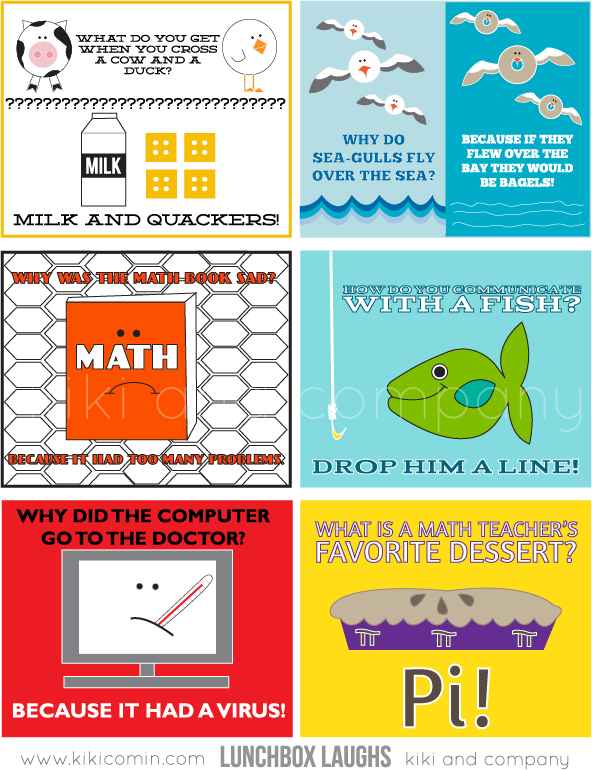 You can find this set of Lunchbox Laughs HERE.
Remember, as with all free downloads, if you take the file, just like my facebook page and/or follow me on Pinterest!
Don't forget to pin and share! Thanks. 🙂