One of my favorite things about designing prints is that I know I can have a totally unique piece of art up in my home within hours.  As I was deciding how to decorate my home for Valentine's Day, I kept designing print after print and kept thinking.."Ooh, this one would be fun too!" ha! I can't have ALL of them up, but thought it would be fun to give one away, and sell the rest as a pack, so you can decide how many you want to put up..and which ones you want to put up.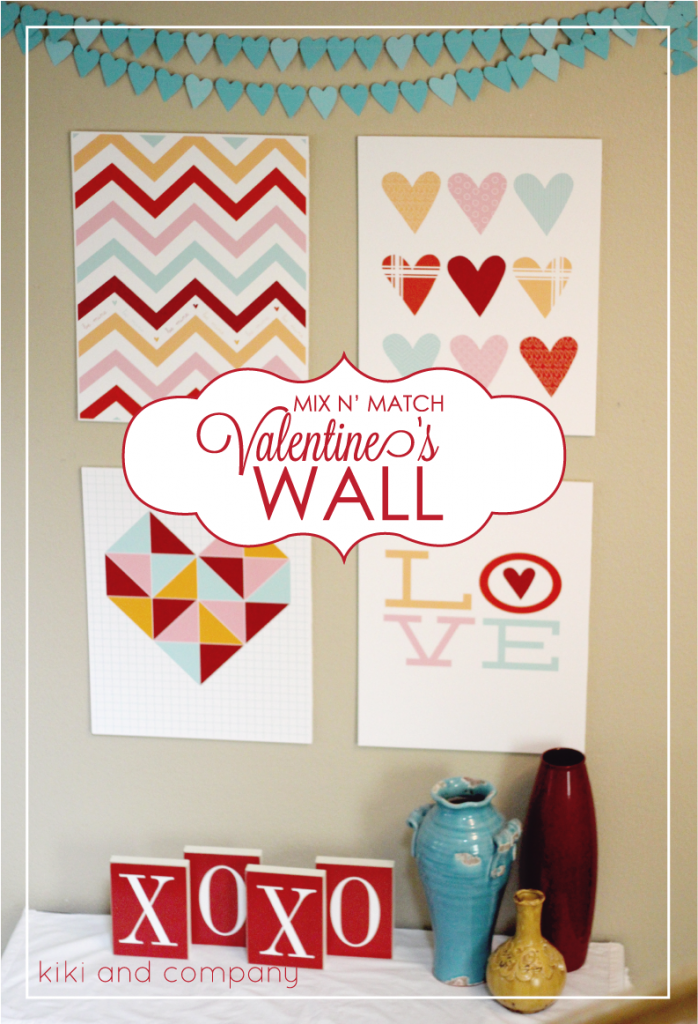 Both of these packs coordinate with the print I gave away yesterday on I heart Naptime. They are all 16×20 prints in a png format, so you can upload them right away to Costco and print! When I brought them home, I simply used spray adhesive to adhere them to foam core and hung using command strips. They would be easy to frame..and because i didn't add valentines sentiments on all of them…I think some of these would be perfect in a child's room.
AND THE BEST PART?
You can get all 5 prints for $5.00. (That is less than the normal price for 1!)
The Color Edition features a golden color, an orange, a pink, a teal, and a red. I love all the colors in this..they are so fresh and fun!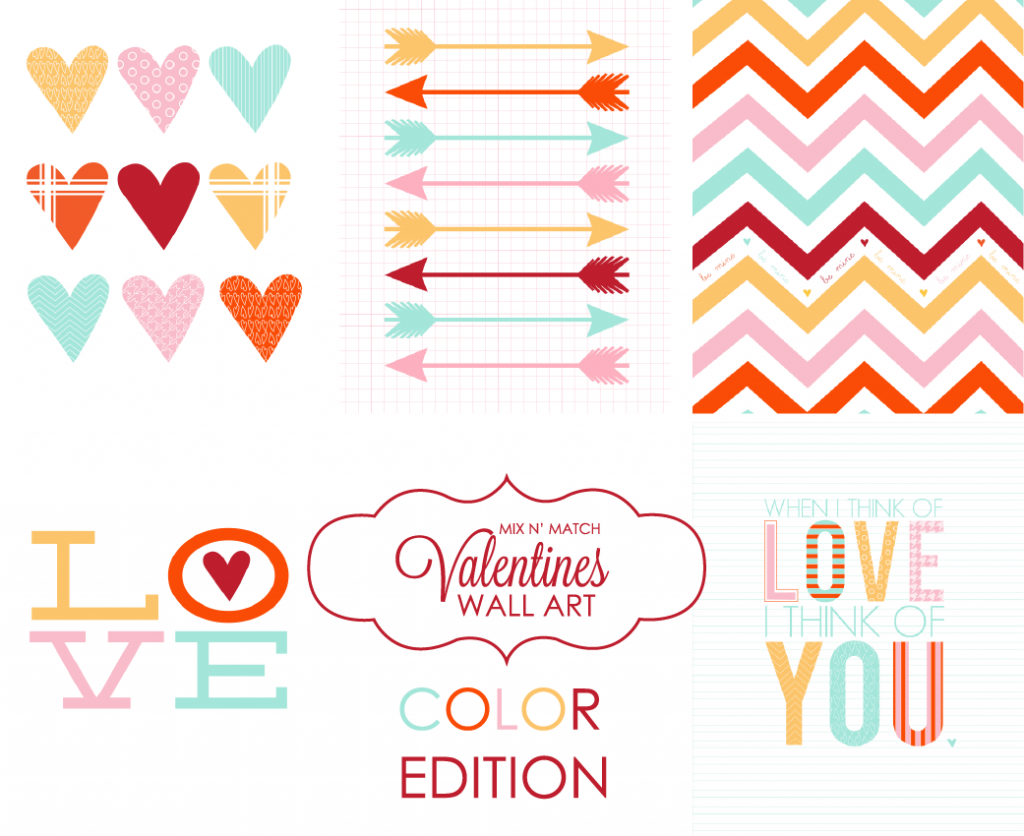 The Pinks edition feature a range of pinks and a red for more of a classic Valentines feel.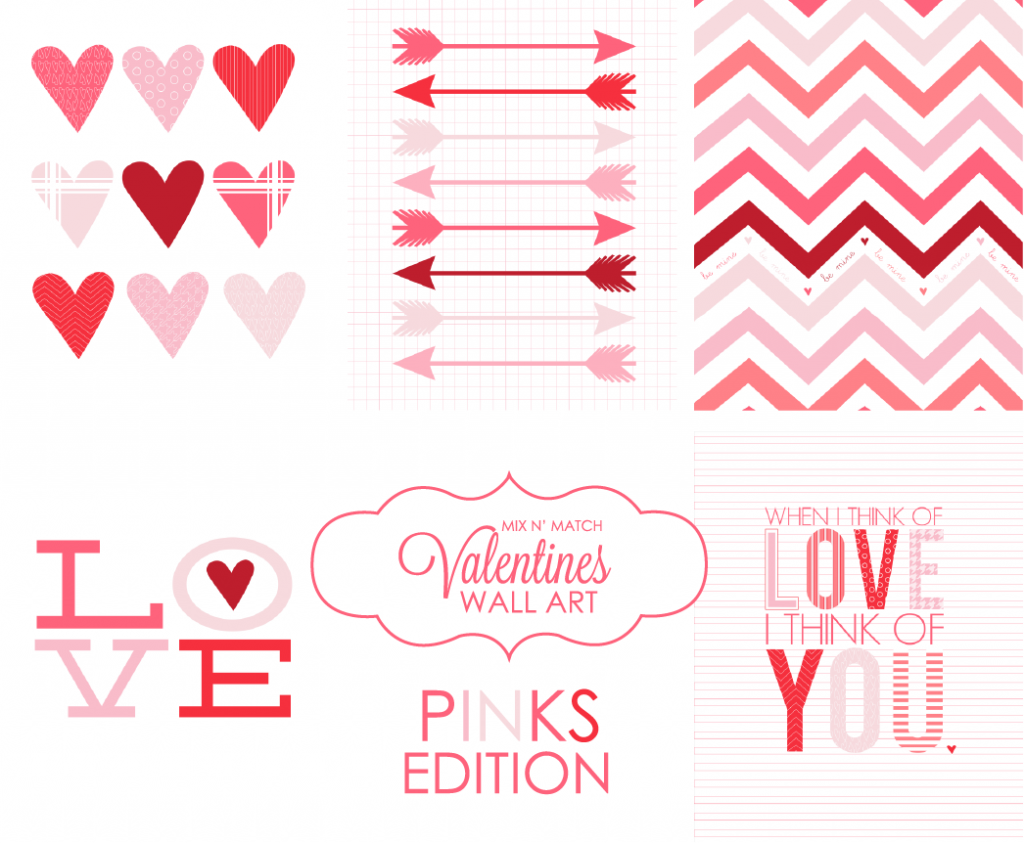 You can find them both HERE in my shop!
Thanks so much for your support!