Hey everyone! A Saturday post? I know..total overachiever here. Ha! This week, I shared one of my goals for the year is to get into shape. I know I have introduced my brother before, but quickly wanted to introduce him again. Josh and his awesome wife Kristen are the owners of Redline Running Company and have recently started the blog Redline Resistance where they will be having daily workouts, inspiration, recipes and more to help everyone reach their fitness goals (whatever they may be). Josh and I will be collaborating a lot this year on some fun things, but wanted to get him on here to get you pumped up for your own fitness (or any kind) goals this year. Josh just recently took part in the World's Toughest Mudder and had to overcome a lot of his own demons throughout the race (read about it HERE):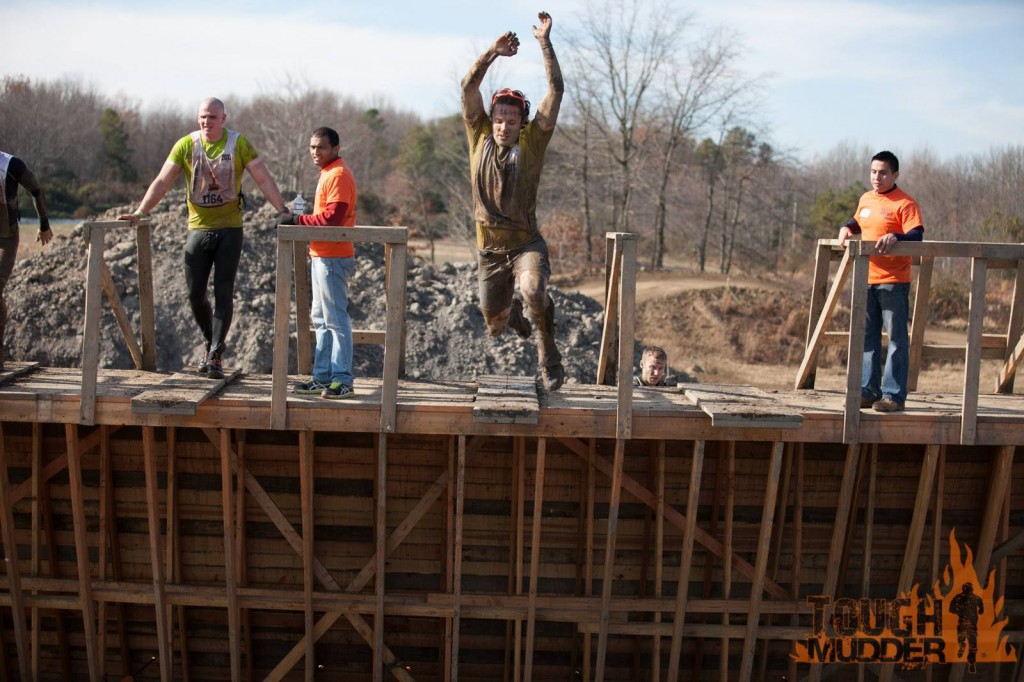 He knows what it is like to overcome hard things..so I am thrilled that he is starting a fun 30 day challenge segment on his blog on MONDAY. I will be playing along and hope you will join me! Here is Josh and HERE is a little freebie 5×7 that I whipped up for you too: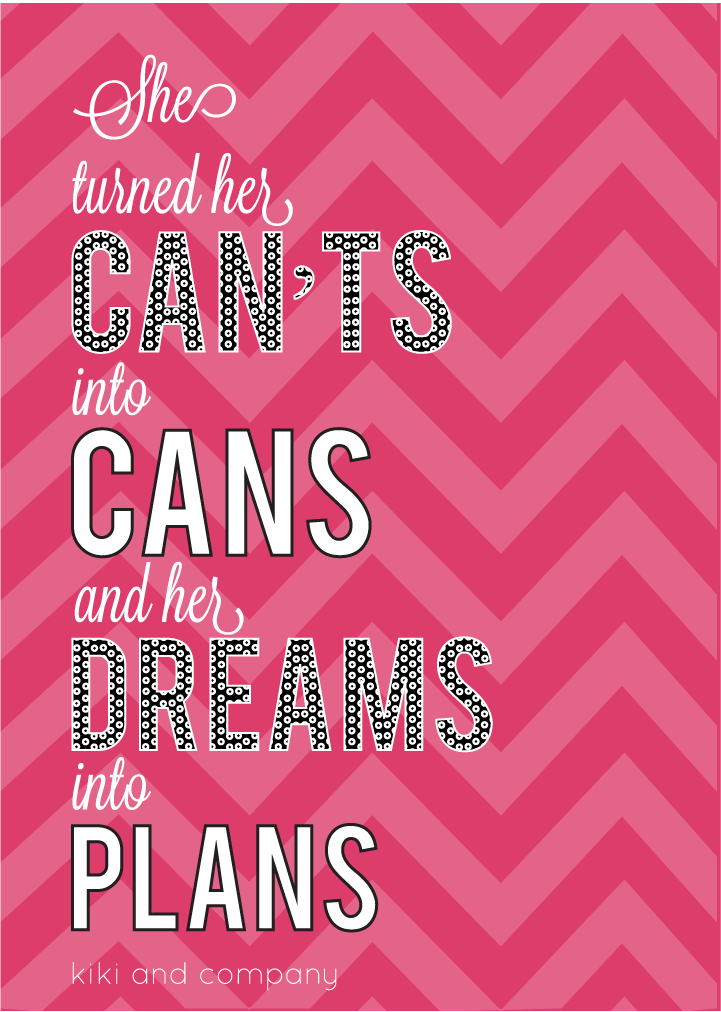 Happy 2014 everyone! I am so excited about the bright prospects that the beginning of a year brings with it.  Professionally, 2014 represents the 6th year since we started Redline Running Company and the 4th year since we have been going at it full-time. We try to guide the business by our own company slogan which is "Dare to Put Your Foot Down".  Each year we have succeeded some and failed more, but we "dare" to keep going and have been able to learn from our mistakes and create, what I think, have been better products.
Did you add a little "dare" to your resolutions for 2014? If not, I challenge you to go back and think about daring to put your foot down in some aspect of your life.  We partner with a youth girls running organization called "Girls on the Run" to help them try and grow their influence and  I recently found a quote from them that has helped me in my New Year's Resolution: "She turned her can'ts into   can's and her dreams into plans."
Here are some other quotes that have also helped me continue to "dare" to take hold of my life's goals, turn them into plans, and eventually into realities:
"If it doesn't challenge you, it doesn't change you." – Anonymous
"Tomorrow is the first page of a blank 365 page book. Write a good one."- Brad Paisley
"Many things aren't equal, but everyone gets the same 24 hours a day, 7 days a week. We make time for what we truly want." – Anonymous
Two years ago, as we witnessed so many people accomplish the goal of finishing a running race, we felt like we wanted to be more involved in helping people accomplish those kinds of goals so we added a training arm to the company that focuses on health and fitness.  We started a group boot camp concept as well as a kid's running program and this year we are morphing that into an online forum that will help more people obtain their fitness goals.
Was one of your New Year's resolutions to start your personal fitness revolution?   Were you successful in starting back up your running or swimming or bicycling or maybe even triathlon training in the past few weeks?   Good for you!  Or was one of your goals to just start working out, and you haven't made it to the gym just quite yet?  Or have you been injury prone in the past and are frustrated with the momentum an injury tends to halt?  Well, the great thing about resistance training is that no matter what your ability, you can add a core cardio element to your fitness base and it will build your overall body strength and improve your individual sport performance.  It will even help build resistance to common injuries that plague us.
 Come visit us at www.redlineresistance.com and start a 3-week fitness Core Cardio challenge that begins on Monday, January 13th.  It's totally free and it will strengthen you inside and out as you stick to the challenge and progress in whatever health state you are in.