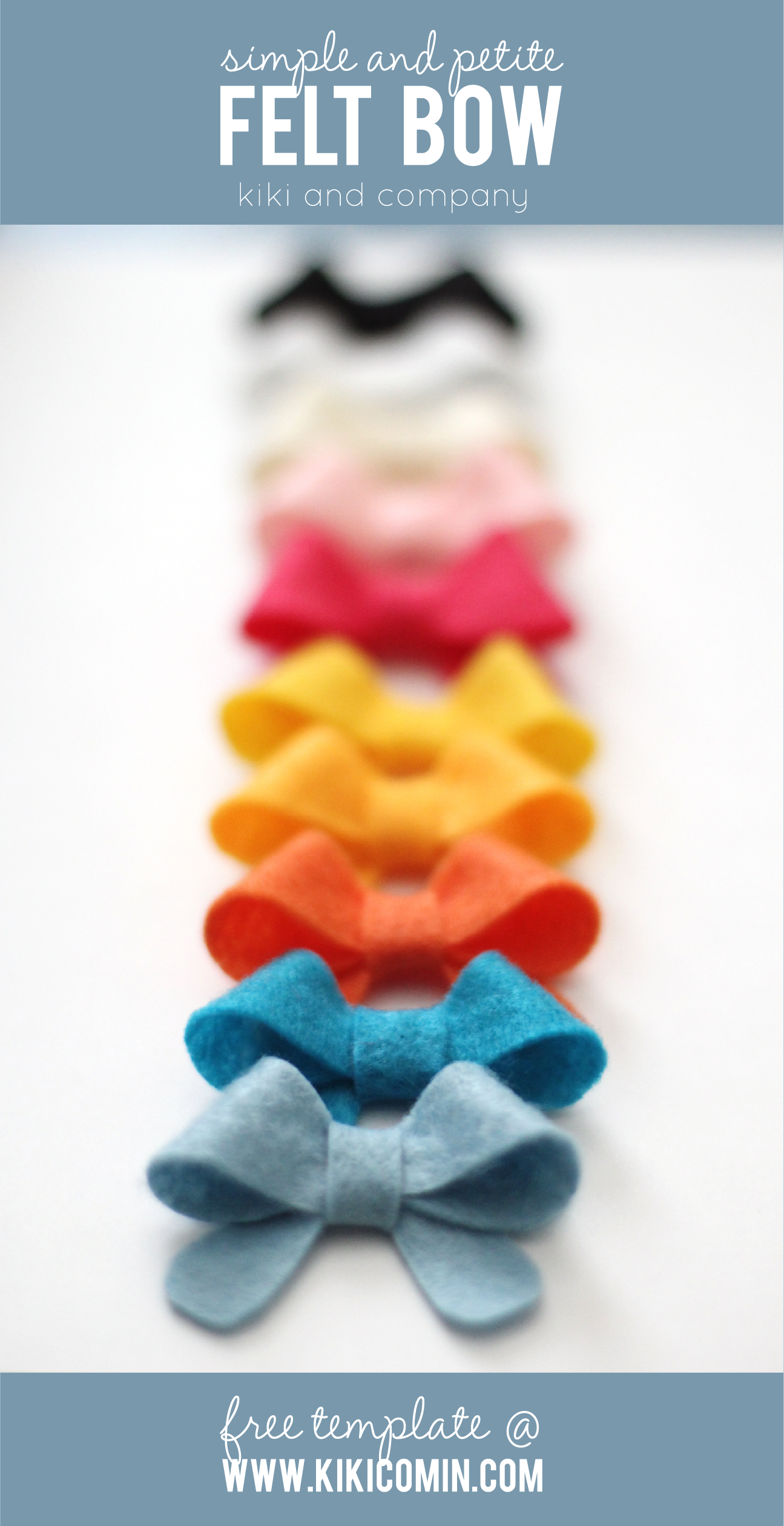 After seeing cute bows like this everywhere online, but never finding any templates, I decided to make one in case you are having the same issues! These bows are quick and simple to make and adding a little alligator clip on back (or adding it to a headband) will make it a perfect gift option for a baby shower or to add to your little girls (or your) hair!
Here are some quick directions:



Step 1- Using template at end of post, cut out felt pieces.
Step 2- Using hot glue, dab a bit on the large piece corner (as shown) and secure in the middle. Do both sides.
Step 3- Take smaller piece and adhere to the opposite side of the bow with a dab of hot glue
Step 4- Take rectangle and add a dot of hot glue on the back of the bow. Adhere rectangle and then wrap around the front of the bow and finish off with a dot of hot glue to hold it down.
And that's it! Make it in every color you can think of!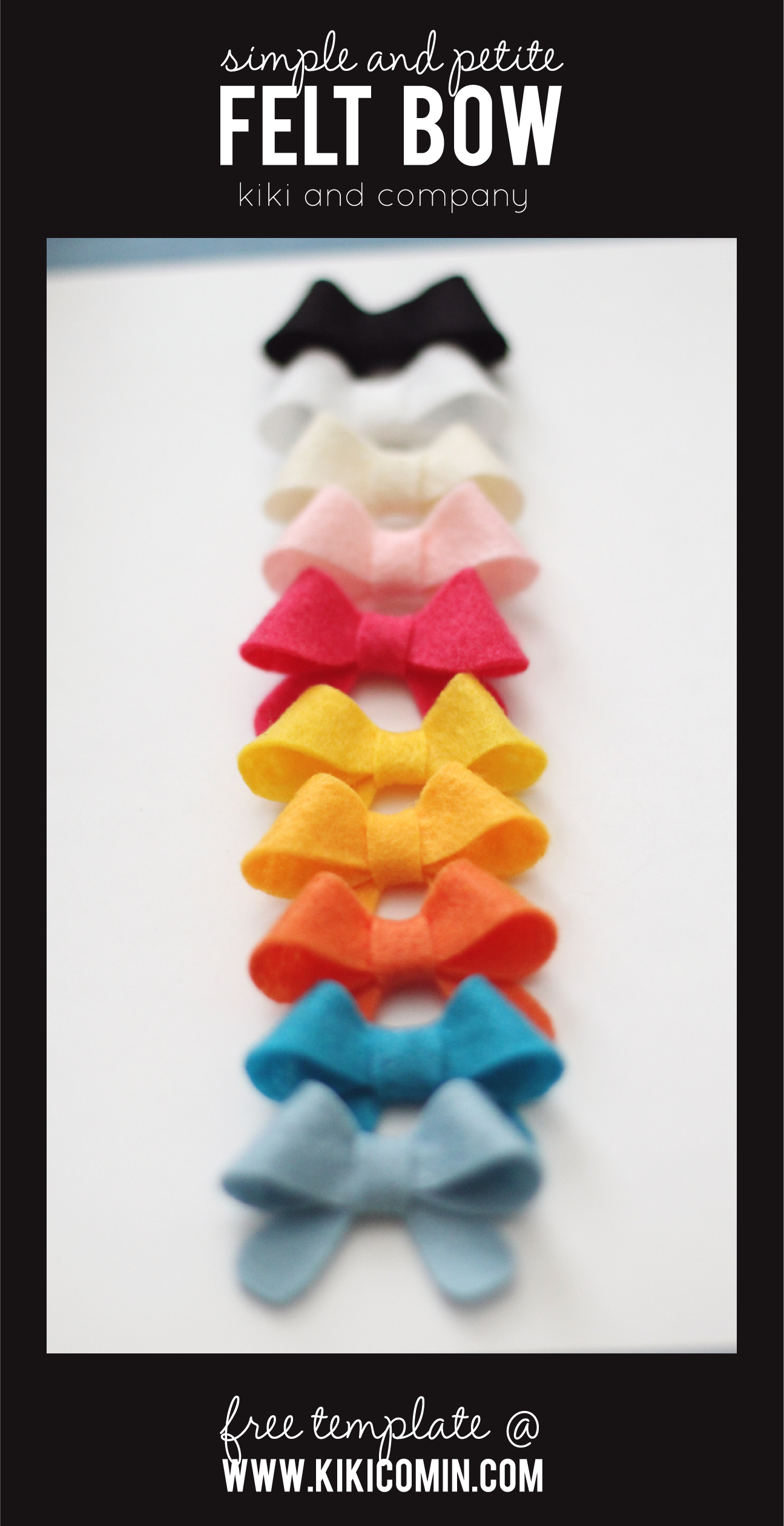 Grab the free template HERE.
Remember, as with all free downloads, if you take the file, just like my facebook page and/or follow me on Pinterest!