A few months ago, I was headed to SNAP, but needed an update on my business card.  I don't know about you, but I really look at a business card as an extension of that business. There are so many options out there as to where to get your card printed and even the free options can look great. I tend to want a heavier card without the big price tag. (We have a lot of things to spend money on, so saving where you can is important!) I printed with GotPrint this time and had a great experience. The cards are nice and thick and I put a rounded edge on mine this time and loved it.
 In designing my card this year, I designed my card backwards.
Because I am a graphic designer and design prints, I wanted that to be the first thing people knew when I handed them my card. I designed up 2- 4×6 mini prints typical of my style. I made sure I used coordinating colors so the whole look was cohesive.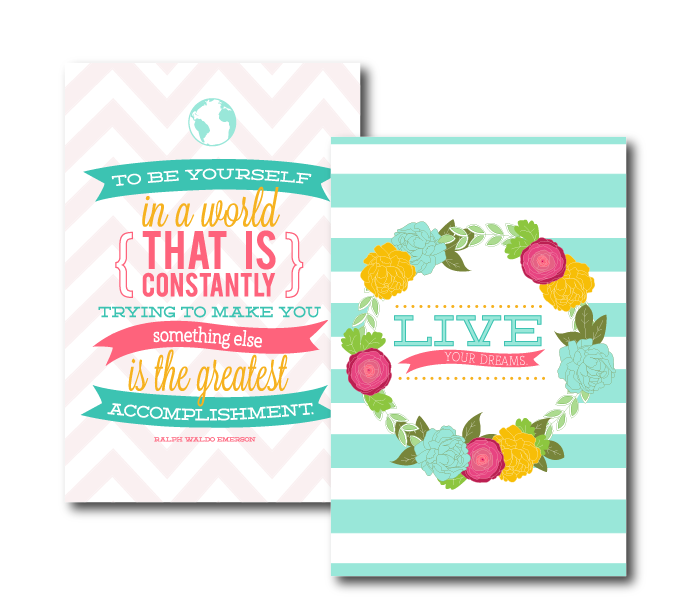 Then I designed my card up. I wanted a colorful and playful design on the front and an easily readable design on the back. This is what I came up with: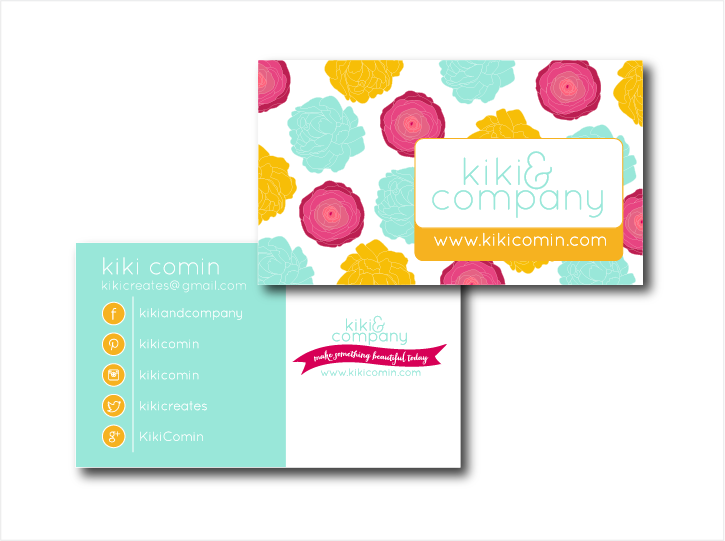 When I packaged them up, I simply put the 4×6 prints back to back and added my card in the front of the bag. It was simple compared to so many awesome business cards I received there, but I think it told my story well.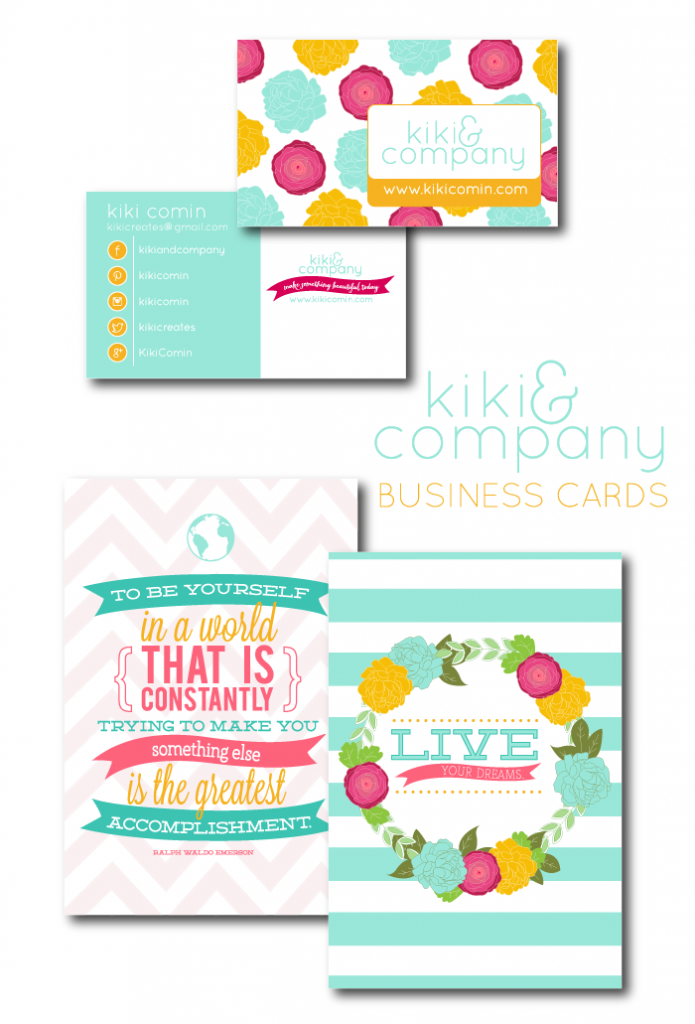 Did you know I do custom designs? If you need a business card redesign, let me know! I love to take on a few projects to keep my life busy! 🙂
Do you have a business card? What does it say about your business? Any great businesses you have printed with that you are happy with?
…..
This week in Las Vegas, Amber's Umbrella is opening up. Amber's Umbrella is a monthly market. It will have vintage furniture, shabby chic stuff, mid century modern, industrial furniture, painted signs, fun funky home décor and boutique items like hair bows, ties, little girls dresses etc. They will also be hosting a girls night out craft night. The first one is THIS WEEK! Read the info below and sign up. (That arrow sign is to die for!) Super excited to check this one out…Good Luck, Amber!