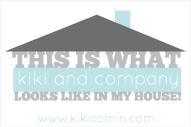 I LOVE to get your pictures of what your new prints look like in your home. Big or small, they look amazing. Keep sending them in!
Check out Leigh Anne at Your Homebased Mom to see her Christmas decorations…and her print is in there! (I want that typewriter!)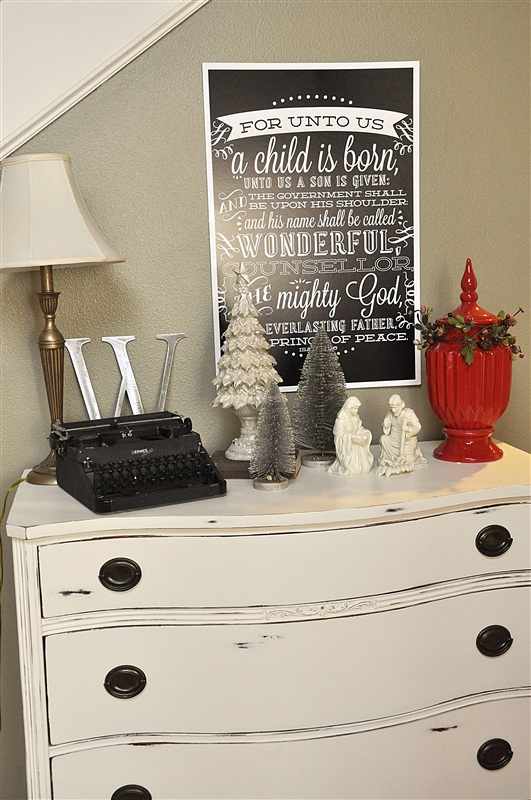 Kerry Mohondro sent this picture in. Isn't it so inviting..I kind of want to sit there in the evening!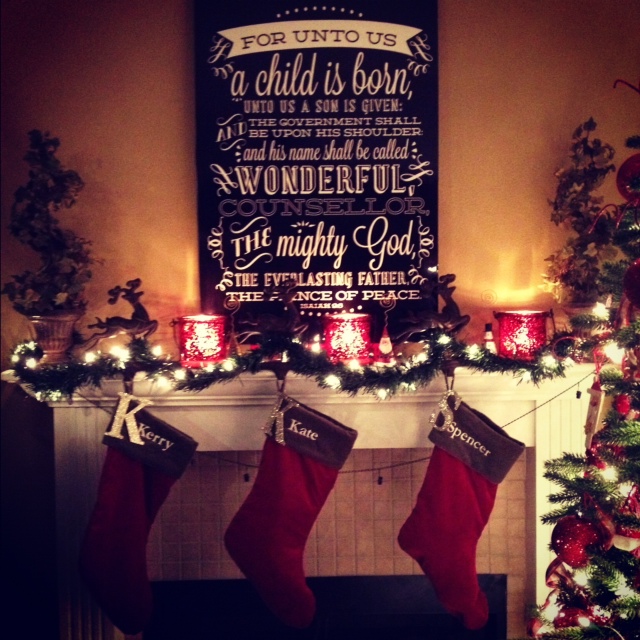 Katelyn Hordichek sent this photo..I love the "natural" (pinecones, greenery) scene she has set up here..beautiful!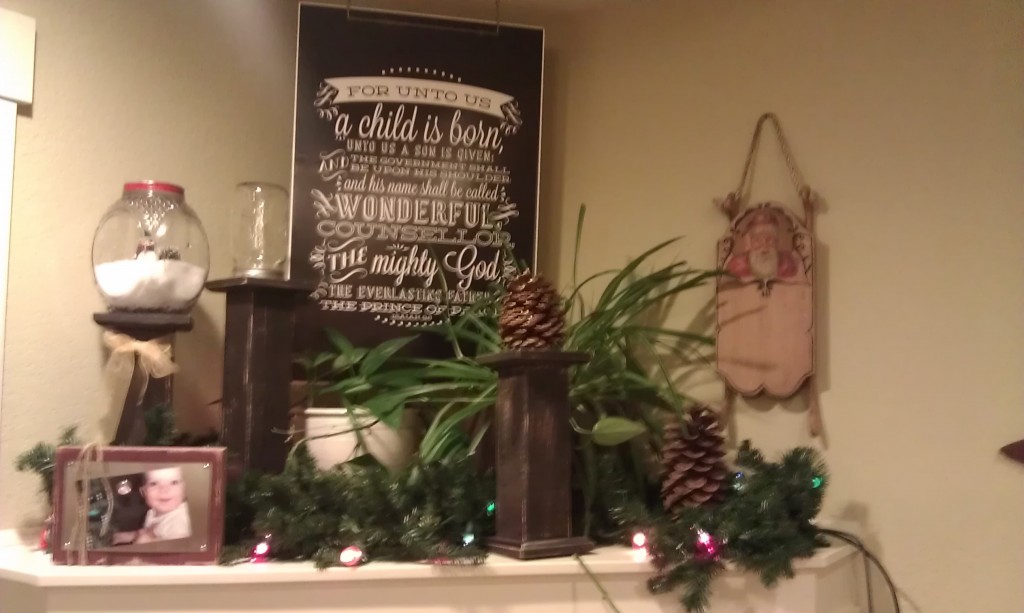 and Brendi Blackwell put her print right by her cute Little People nativity. Isn't it so sweet?!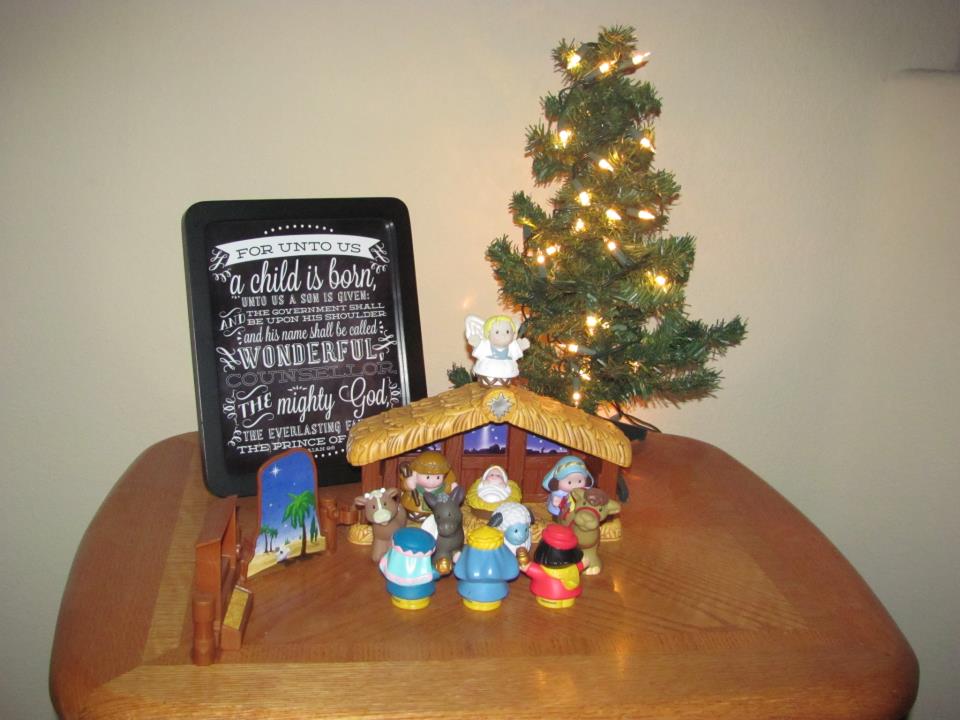 SO there are a few more ideas on how to use your print.
Tomorrow we will talk about gifting the prints, but be sure to send in your pictures of how Kiki and Company looks in your house to kikicreates@gmail.com. Make sure to send them in as attachment!