I don't know about you, but I love holiday baking. There is nothing more relaxing to me than whipping up a recipe and spending time in the kitchen, especially when my kids are around and are willing to help! Today's recipe is simple, quick and festive…definitely 3 of my favorite words when time is short (and isn't it always around the holidays!).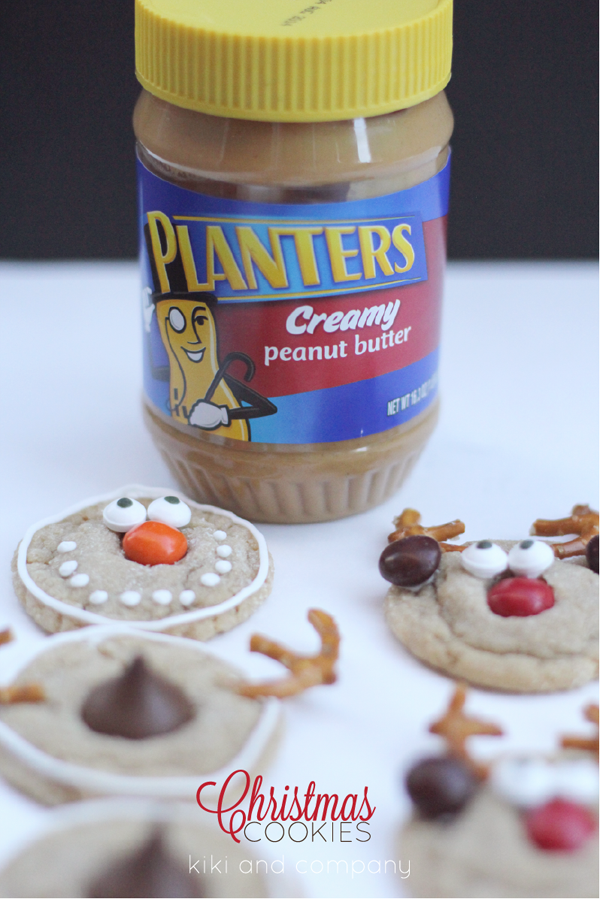 Peanut Butter Holiday Cookies
1 c butter
1 c Planters Creamy Peanut Butter
1 c white sugar
1 c brown sugar
2 tsp baking powder
1/4 tsp baking soda
2 eggs
2 tsp. vanilla
2 c. flour
Directions:
Preheat oven to 350 degrees. Make sure butter is soft and then simply dump everything in a bowl and mix until creamy. Using about 1 T of dough at a time, roll into balls and then roll in white sugar before putting on pan. Cook for 9 minutes, take out of oven and add nose (whether you want m&m's, hershey kisses, etc). Let cool for 5 minutes and transfer to wire rack to finish cooling.
This is where your cookies will become your own. I made reindeer cookies: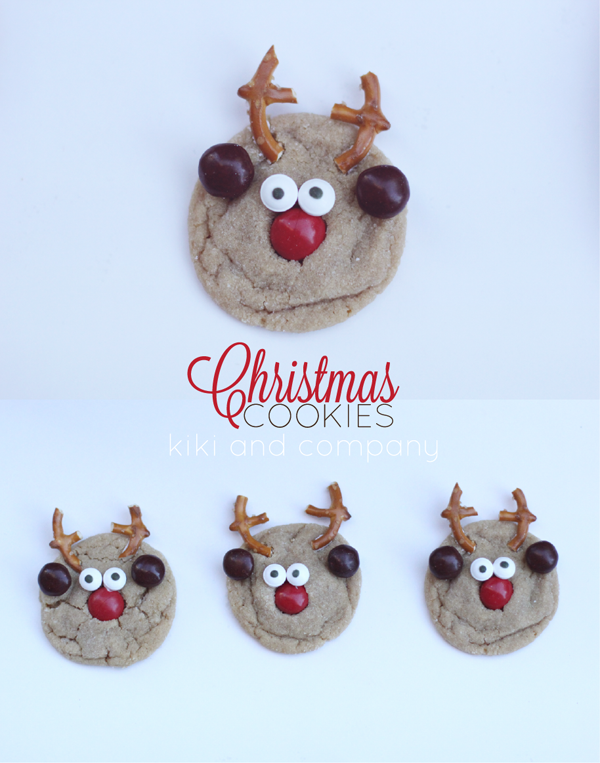 To make, simply use a peanut butter m&m for the nose and the ears. I put mine on with royal icing. You can use any kind of frosting that will harden up. I found the eyes at the grocery store (they can also be found at any craft/baking store) and used pretzels for the horns.
I also made a snowman: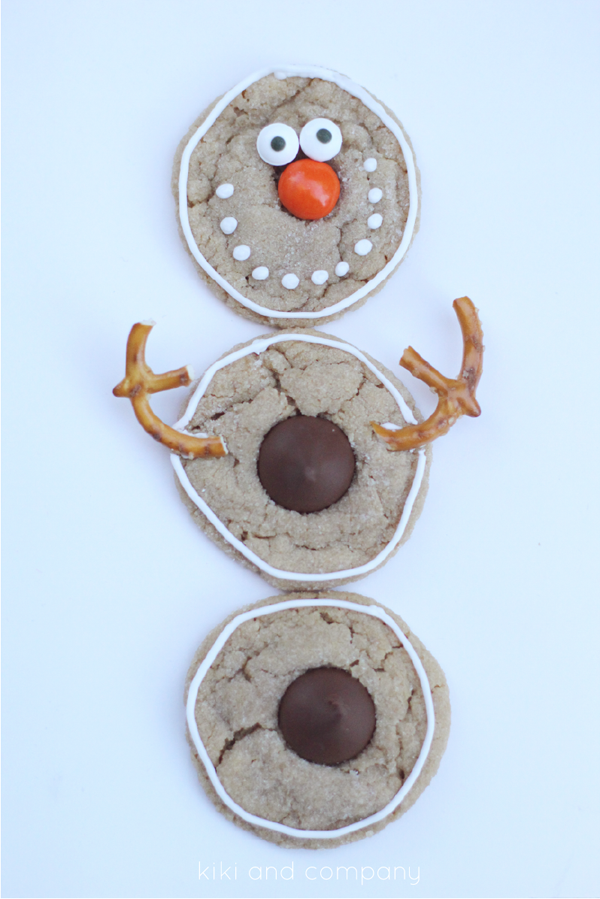 Again, use Peanut Butter m&m's for the nose, candy eyes and icing (or frosting) for the mouth and outlines. I used Hershey kisses for the buttons and pretzels for the arms.
Aren't they so cute?!
These were so fun and easy to put together and the possibilities are endless with what you can make. Do you want to know the best part? They taste delish! The Planter's peanut butter I used was super creamy and I got a great deal on it at Target. In fact, Kraft has a load of coupons right now that you can redeem exclusively at Target to help make your weeknight meals and festive entertaining easier.
From shopping for gifts to planning family dinners, it's hard to keep up with all your holiday to-do's. This year, Kraft is helping out with great weeknight meals and entertaining ideas to make the season a little bit easier. Plus, Kraft is offering up to $20 in coupons, redeemable exclusively at Target, to make food shopping easier and to help you have a happy holiday season.
This is a sponsored conversation written by me on behalf of Kraft. The opinions and text are all mine.