I adore Christmastime and LOVE to find time each year to make sure I have some handmade presents under the tree.   As I was thinking of a great present to give to some of my friends this year, I tried to think of something I would love and came up with this idea. Who doesn't love the idea of getting a gift every month for a year? Well, I adapted that idea and came up with 12 great prints YOU can give a special someone in your life.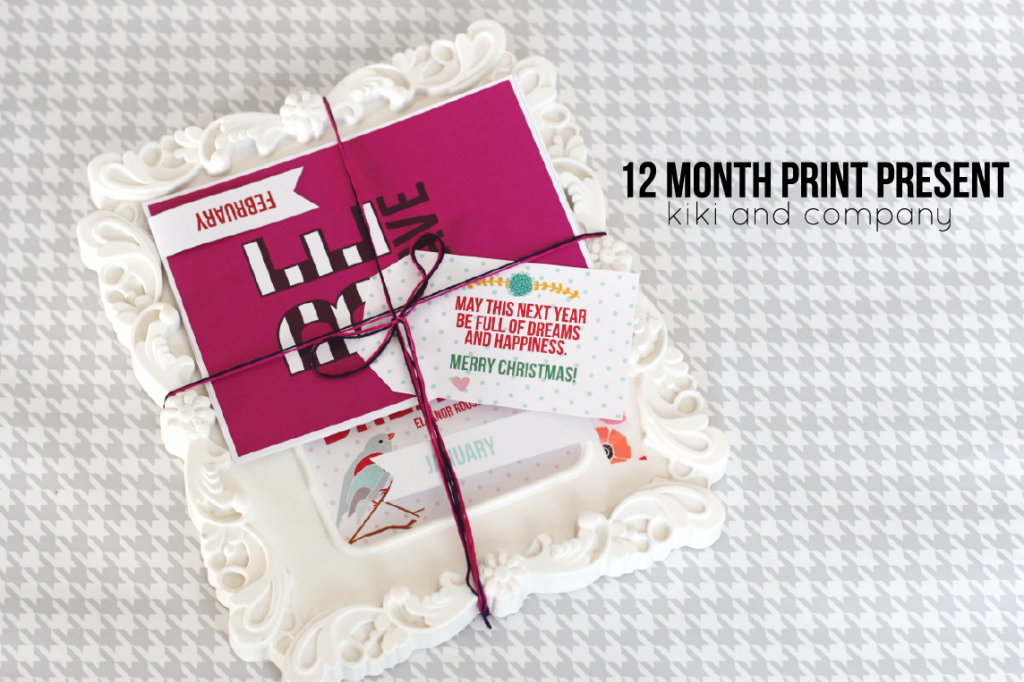 This present is SUPER simple to put together.
SUPPLIES:
Free printables at end of post
5×7 frame
scissors
DIRECTIONS:
1-To put this present together, simply download and cut out each of the prints.
2-Put January's print in the frame.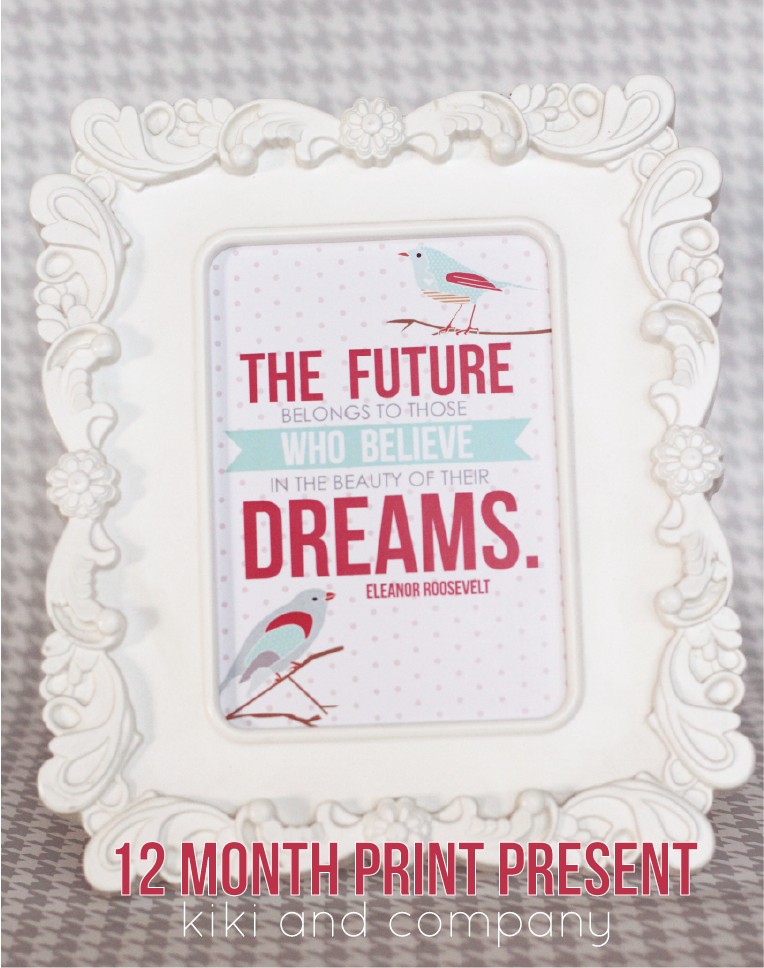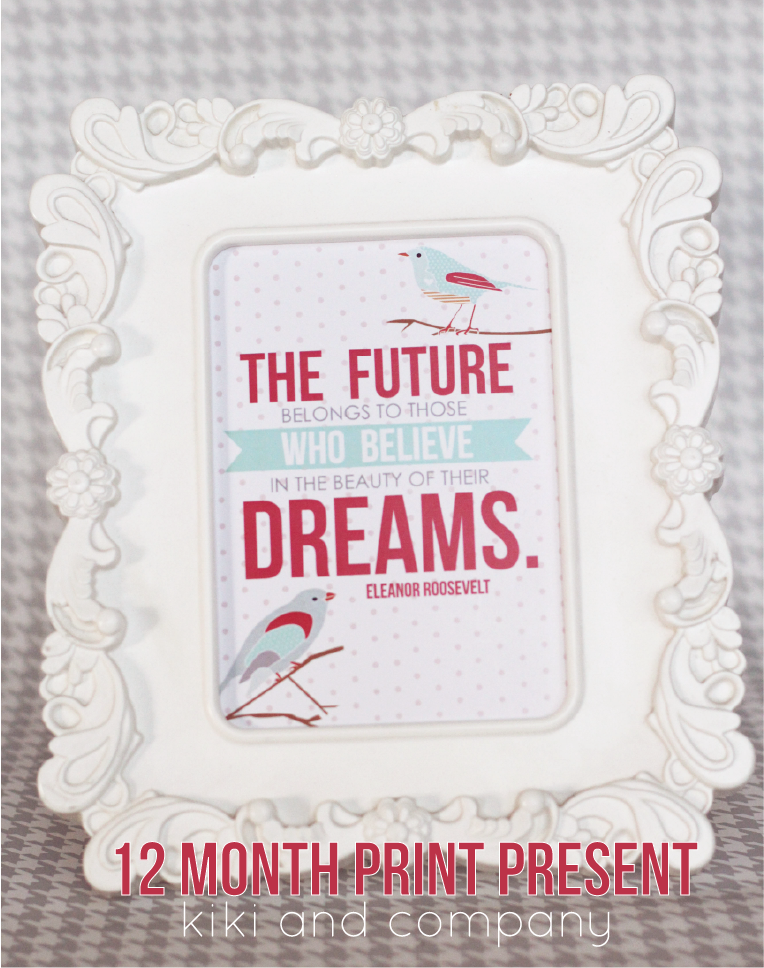 3- Fold Month Markers over edge of prints. Attach with a small piece of washi tape.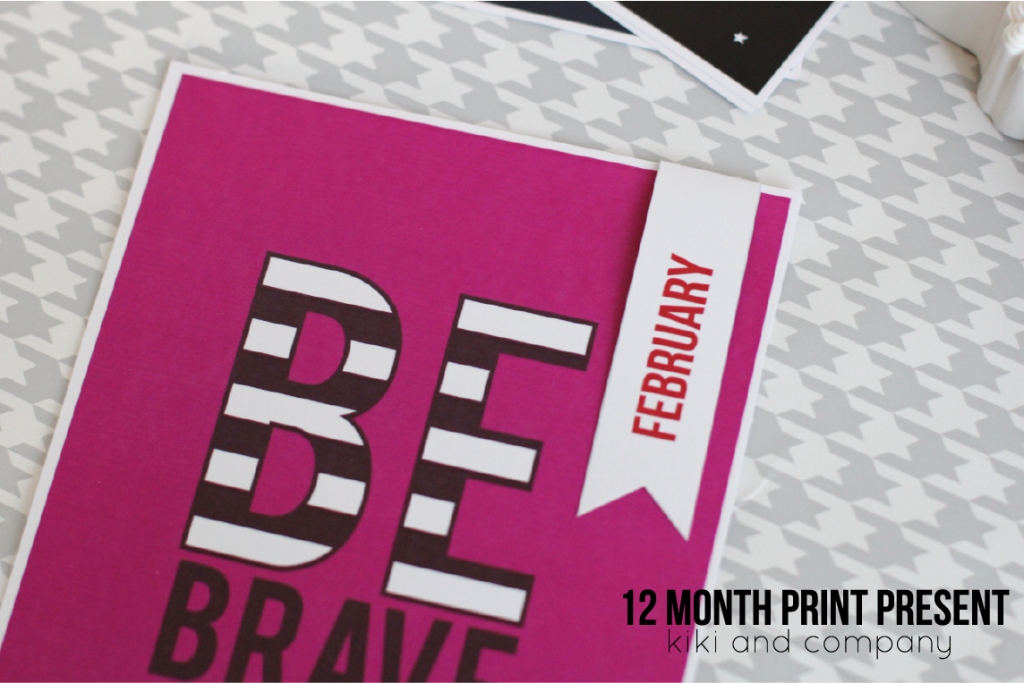 4-Put your prints in order and wrap them up. Use a large envelope or wrap it any creative way you can think! Aren't those prints so fun?!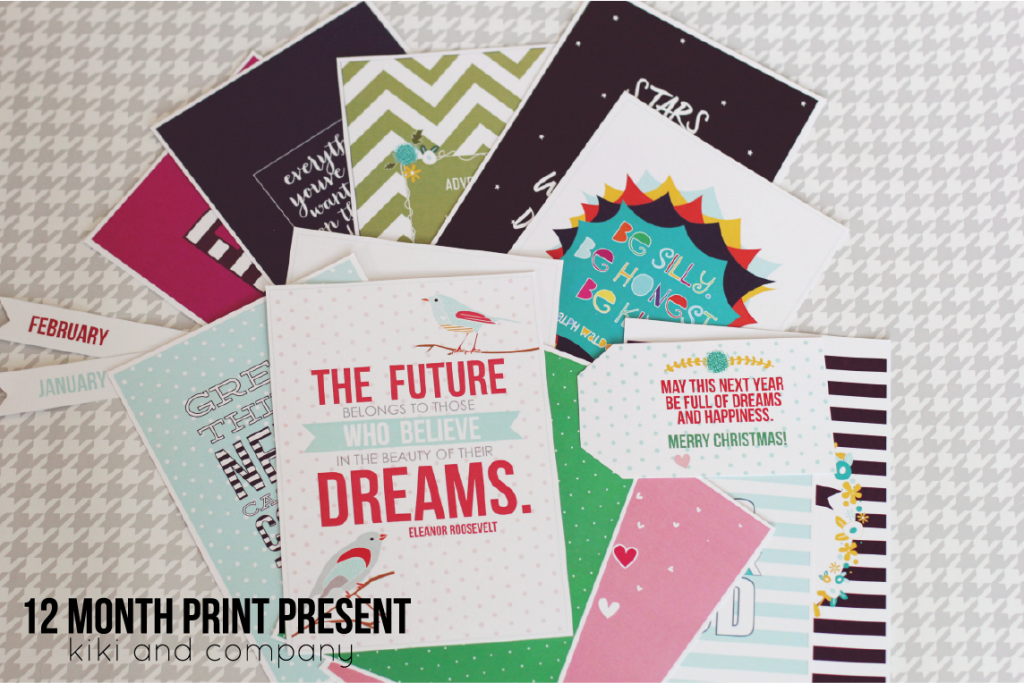 5-Wrap the frame with prints all together and write a quick note on the included tag.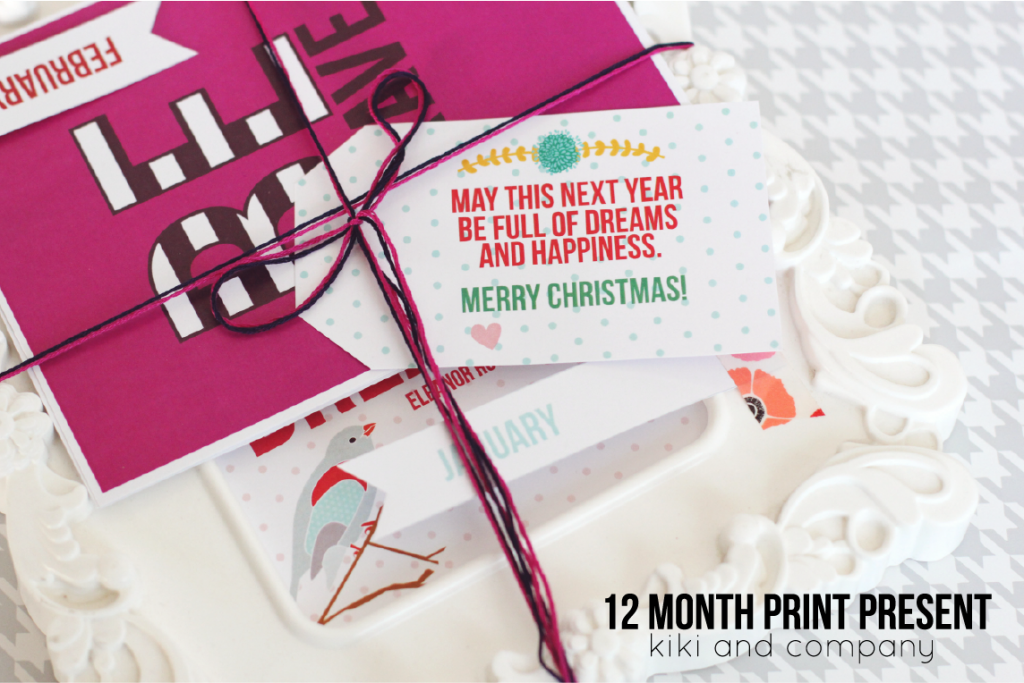 6- You are done. Let the recipient be inspired all year long!
I tried to make prints that were applicable in everyone's lives and made them in a lot of fun colors to try to hit tastes all over the board.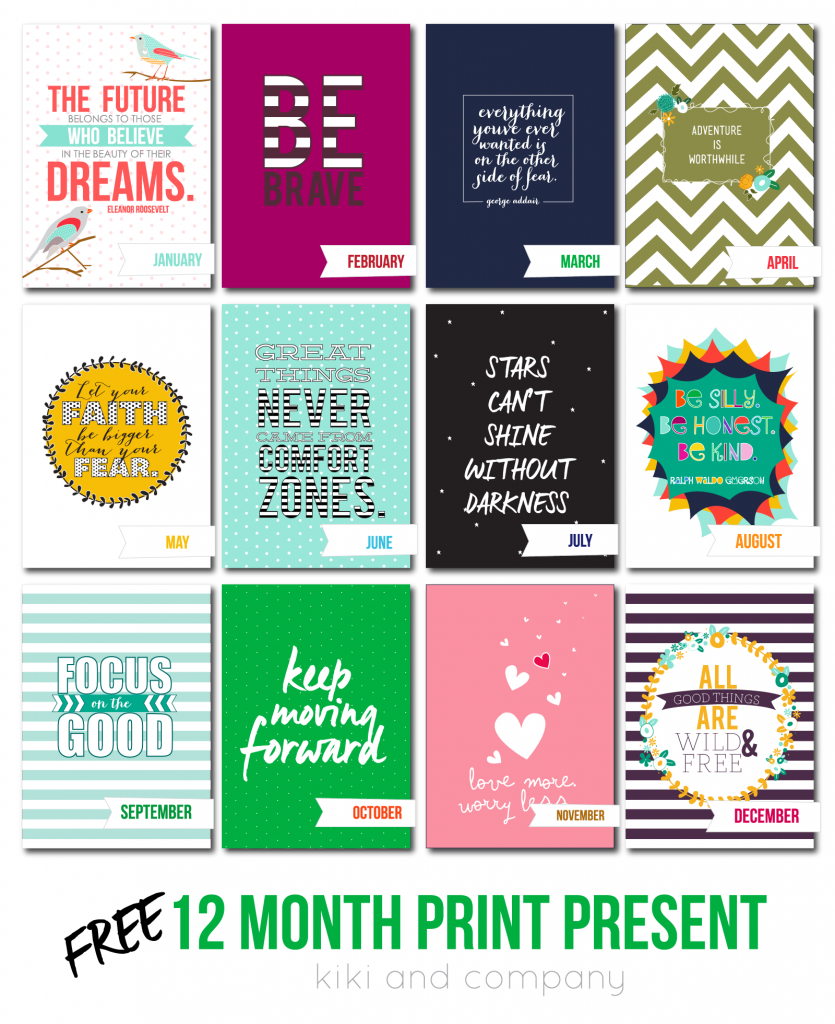 To download the free prints, click on the links below:
I hope you have the Happiest of Holidays!