I wanted to pop in today to show you the large 36×48 size print I have in my entryway of my home. I went with the Seafoam Green and it is gorgeous!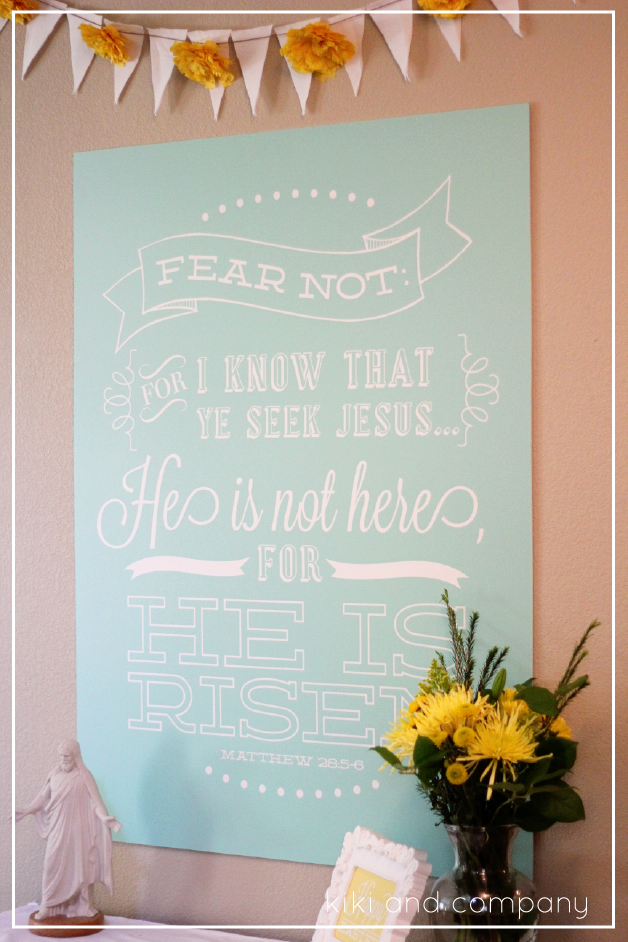 Anything that is this big is hard to show, but here is another angle…I just love what a good reminder it is…what Easter is all about.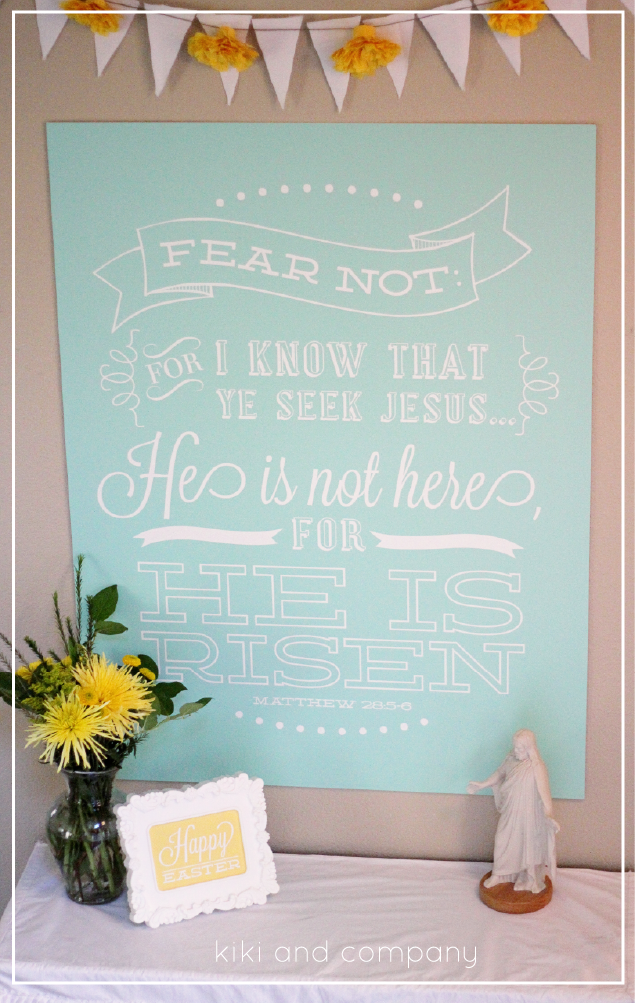 I showed you the chalkboard print last week: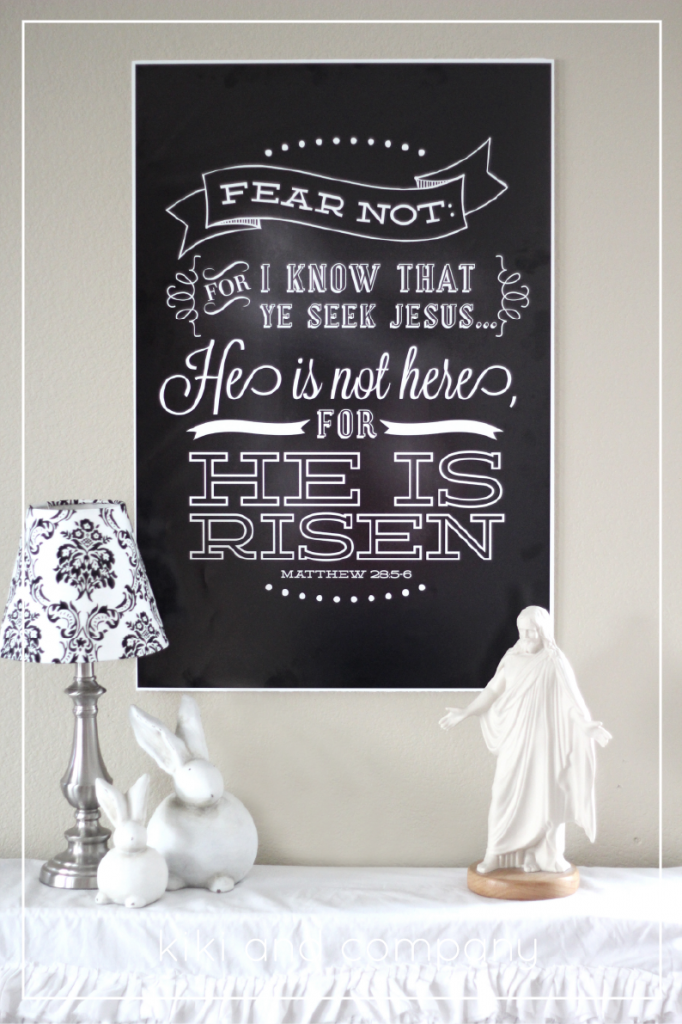 And the 7 colors all together you can choose from. It's perfect big or small. I think it would make a perfect decoration for a food table on Easter or as a sweet reminder to give to your friends as a Easter gift.