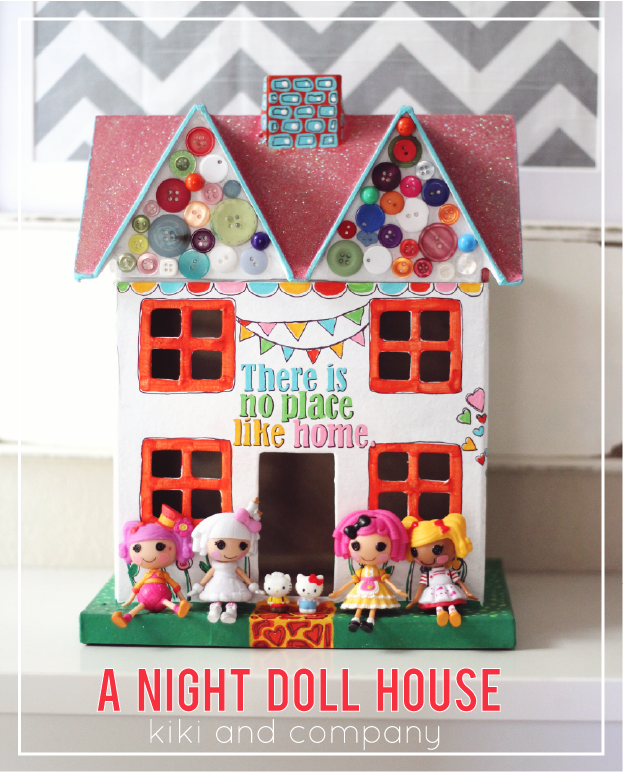 Today I have a really fun project to show you using FolkArt stencils.
  I was excited to get my box that included my stencil, paint and splouncers all from Plaid.  When I saw my stencil, I wanted to use it in a really creative way and because the lettering is so small, wanted to use something size appropriate.  When I thought about something useful that I could do I remembered I have this small problem at my house. You see, my 4 year old has all of these little toys that she loves to play with before she goes to bed.  However, the toys end up going to sleep with her and then she gets frustrated in the morning when she cannot find them. I thought it would be perfect to find her something to put next to her bed that: 1-would hold her little toys at night 2-look cute (afterall, it is going to be out all the time).  I found this really sweet house at Hobby Lobby one day and knew it would be perfect.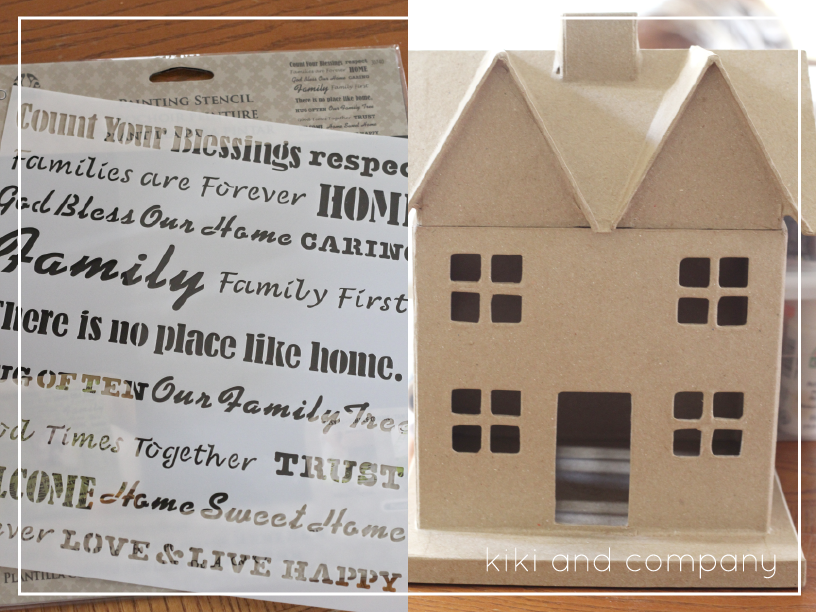 After painting, stenciling, glittering, gluing and doodling, I finally had a finished product and couldn't be happier with: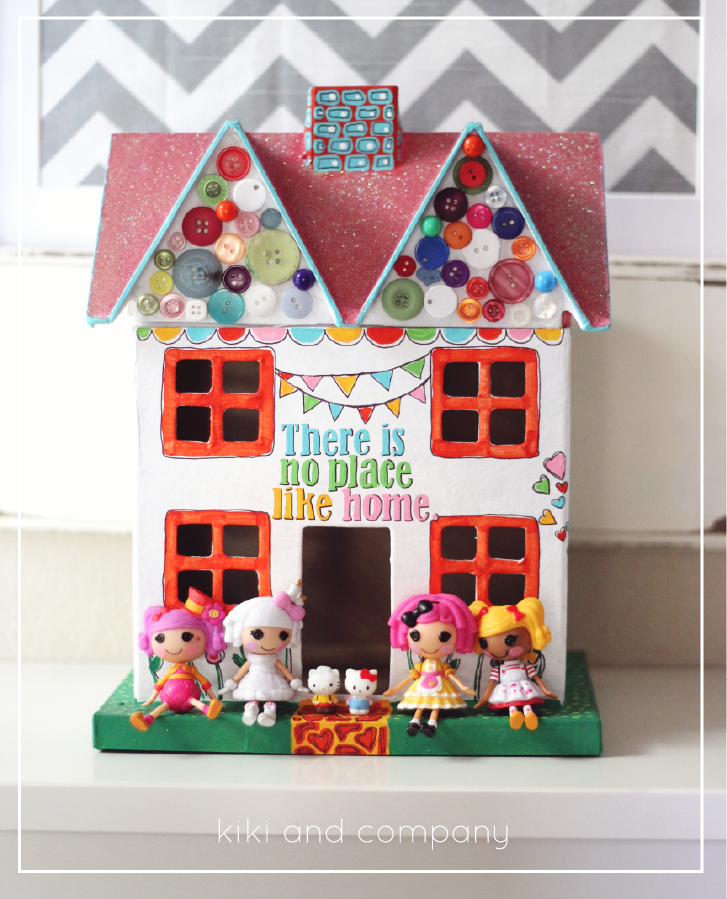 My favorite saying on the stencil that I recieved was this sweet little phrase, "There is no place like home". Something I always want my daughter to remember! This was my very first time using a stencil and I had a few problems with the stencil before I could get it just right, but I finally figured it out and just LOVE how it turned out.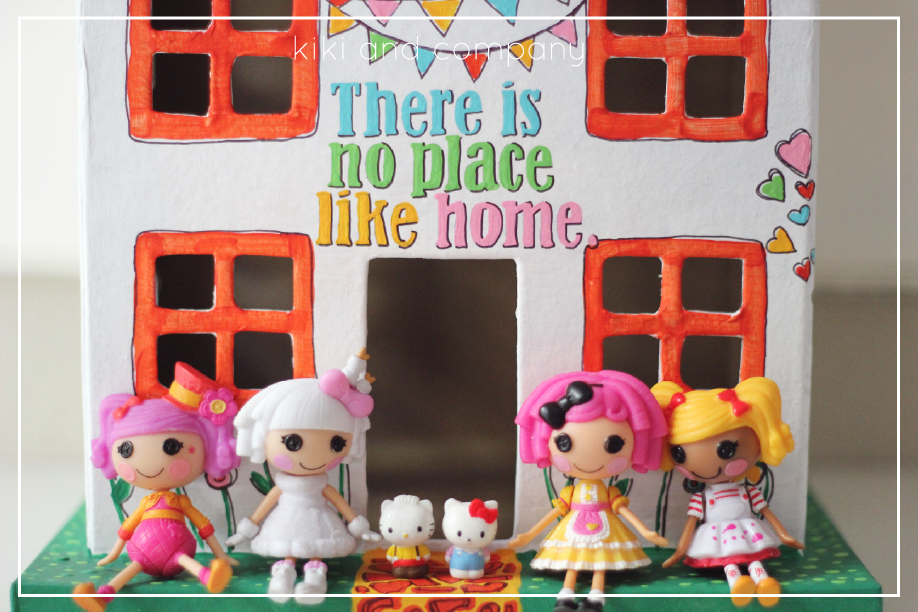 So let's talk about the steps to create the perfect Night Doll House.
First, I put a base layer down of paint. (I used white) The paint that Plaid sent was awesome to work with. It is super thick so you don't have to do layer after layer, which saved so much time!
Second, I stenciled the letters. For me, after practicing and practicing, I decided because the lettering was so small, (and I am kind of a perfectionist), I used a pencil to outline the letters and then went back with a paint brush to go over the letters.
Third, I used buttons and glitter to adorn the roof of the house, and lastly, I added paint and sharpie marker and doodled until I felt the house was just right!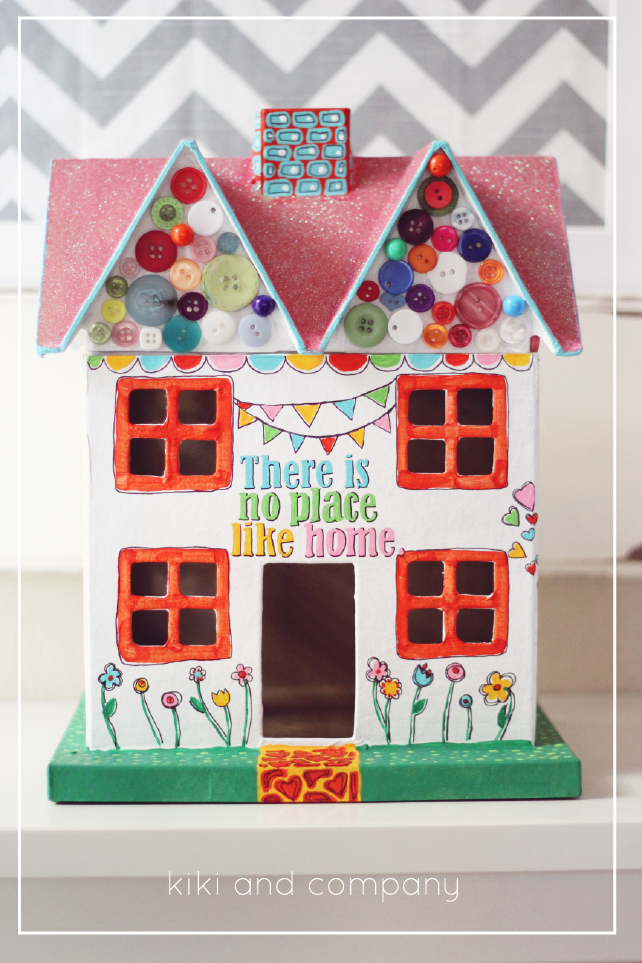 All together, it was a really fun project to do using a new technique (stenciling)to me..I know, where have I been, right?!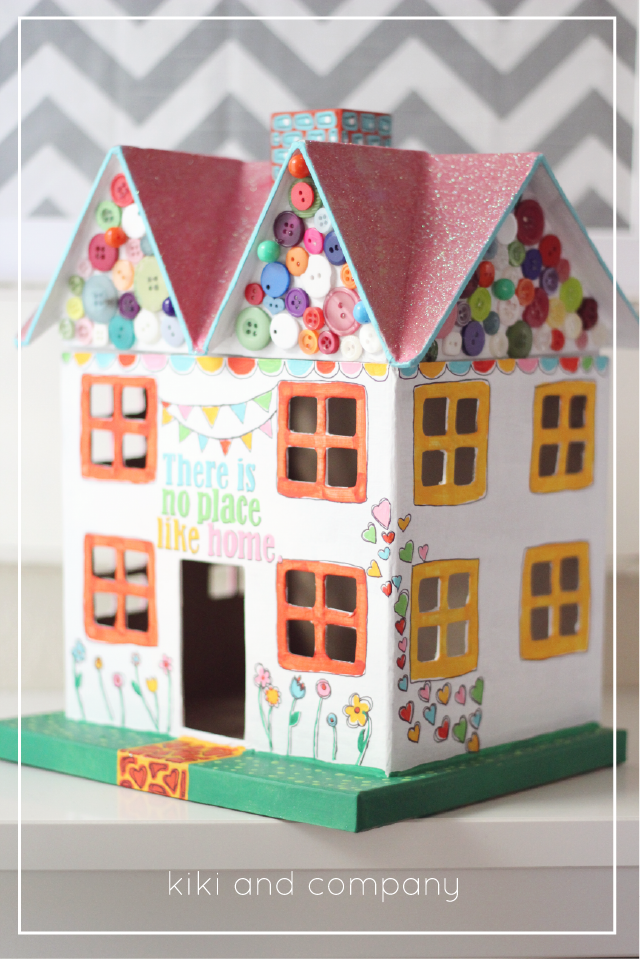 And the best part? My daughter no longer has toys all over her bed at night!
I wrote this post as part of a sponsored campaign with Plaid and The Blueprint Social. All opinions in this post are my own.
See other projects created with Plaid stencils: