I am taking a break today from fall and Halloween to share a little handout I did for church lately.
A few Sundays a month, I get an opportunity to teach the 12-18 year old girls in my church's congregation. I have really been enjoying myself..studying and teaching them has been a great blessing in my life.
A few weeks ago, I taught a lesson on avoiding the degrading influences of the media and made this cute handout and thought I would share: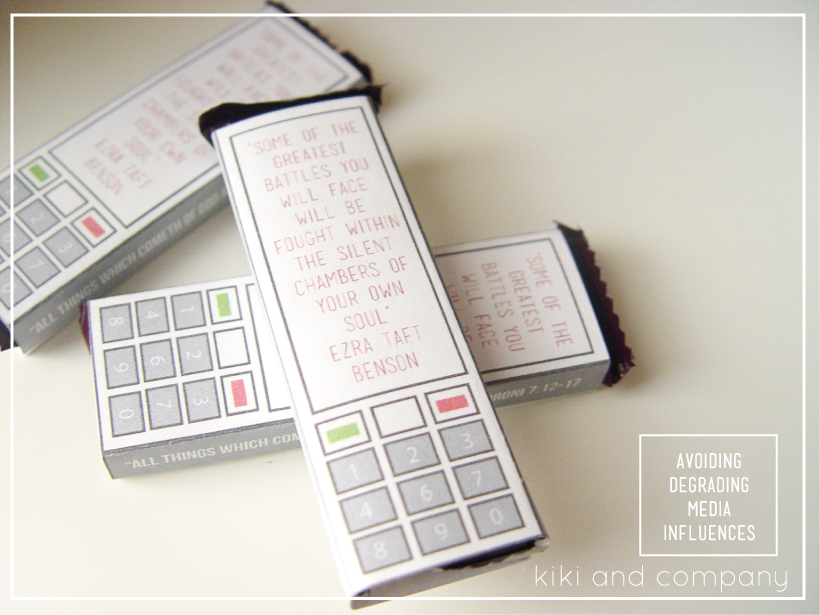 It is a mini cell phone wrapper, wrapped around a mini Hershey's bar with a text message on the front, a scripture reminder on the back: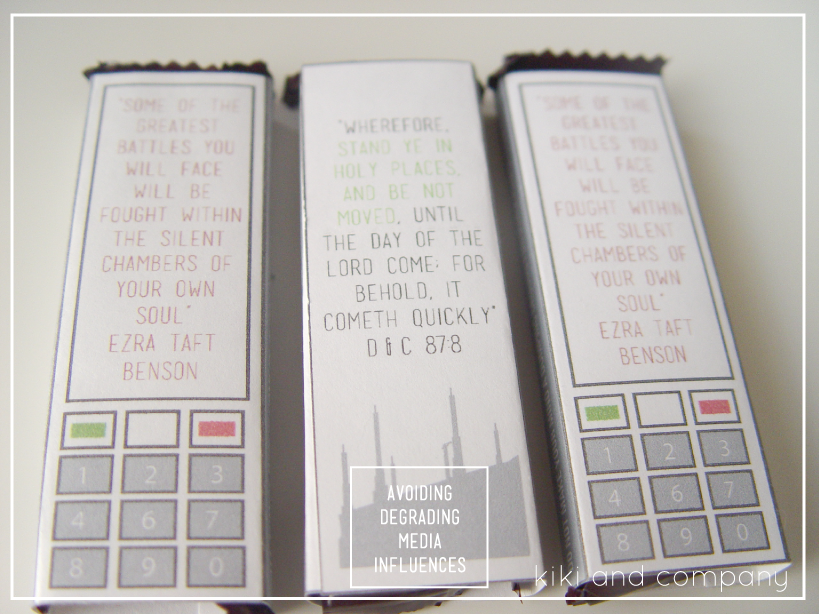 a scripture reference to remind the girls how to tell how to distinguish between the good and bad on the side of the cell phone: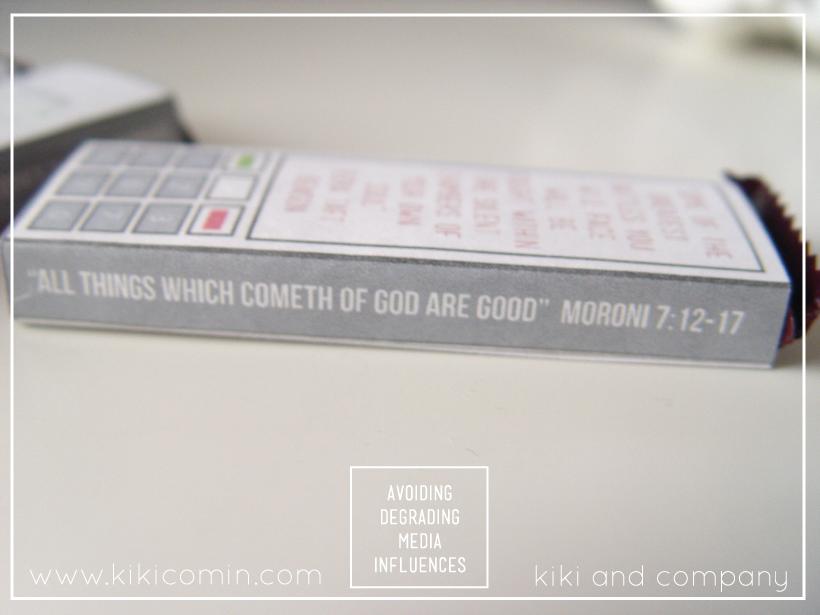 and a little reminder we talked about on the other side: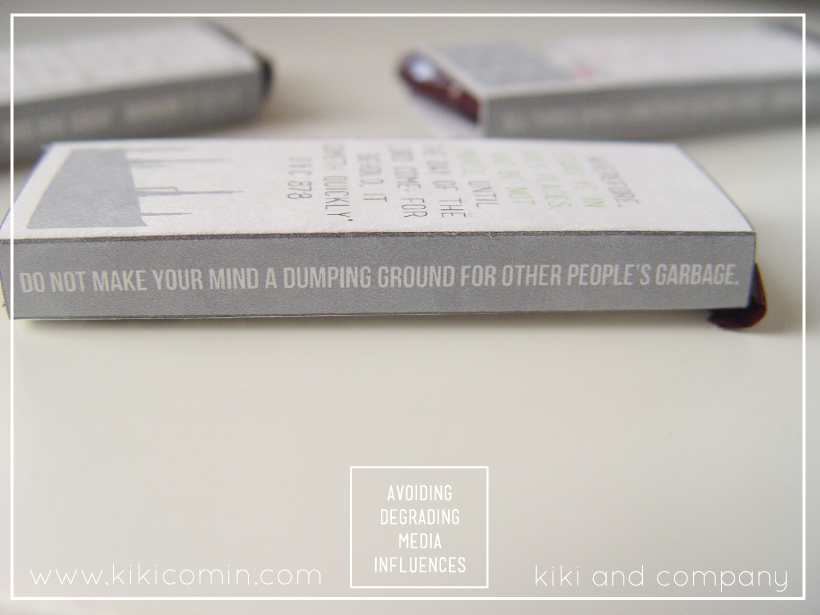 There is SO MUCH good that comes from the media, but distinguishing between the media that will influence you to do good and that which degrades you is something that I think is important for any person to figure out for themselves. Such a fun lesson to teach!