One of my kids favorite thing to do before each holiday is countdown. We countdown to Christmas, we countdown to Easter, we countdown to the last day of school (yep, that's a holiday in our house!)..so we also of course, countdown to Halloween. This year I thought it would be fun to make a printable that we could actually use to spice it up a bit. That is where the Halloween Countdown House comes in. It's the perfect piece of real estate to pick up…31 windows or doors, 31 Halloween related activities, 31 days of guaranteed fun and memories for your kids…for FREE!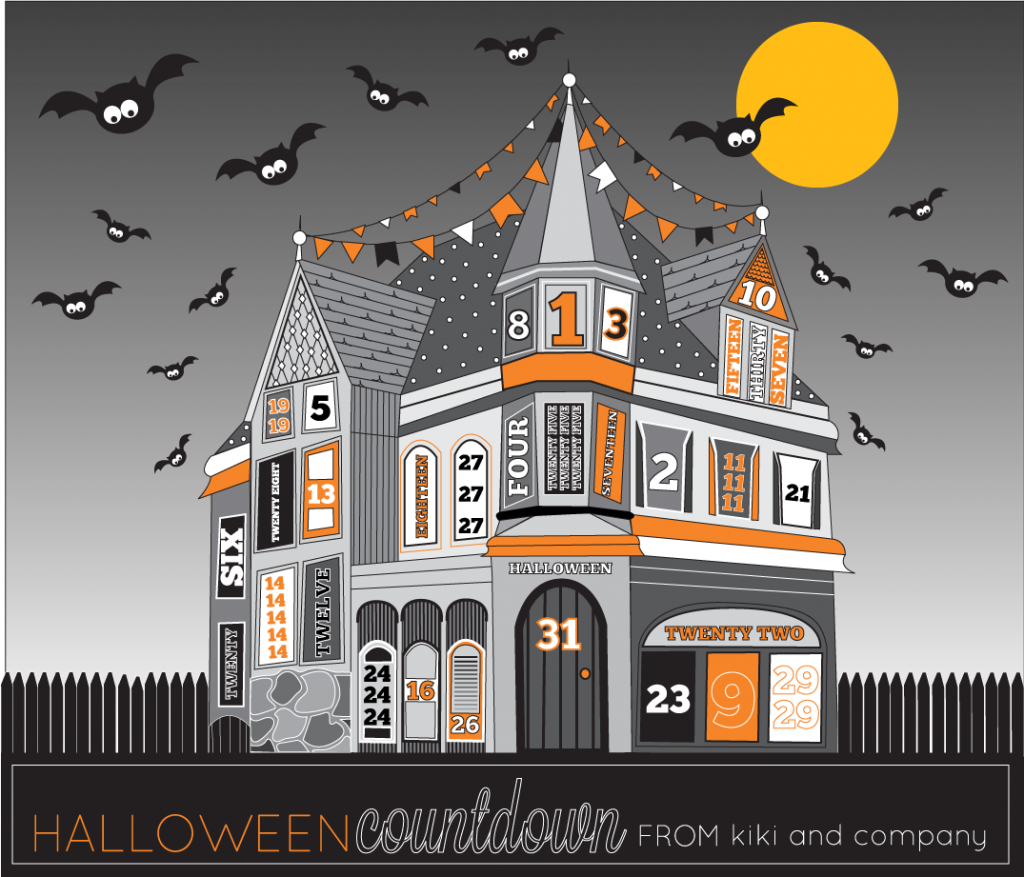 I have it in 2 different forms, with a background and without to surely give you something you will love! I made mine without the background and it came out to being approx. 15″x15″.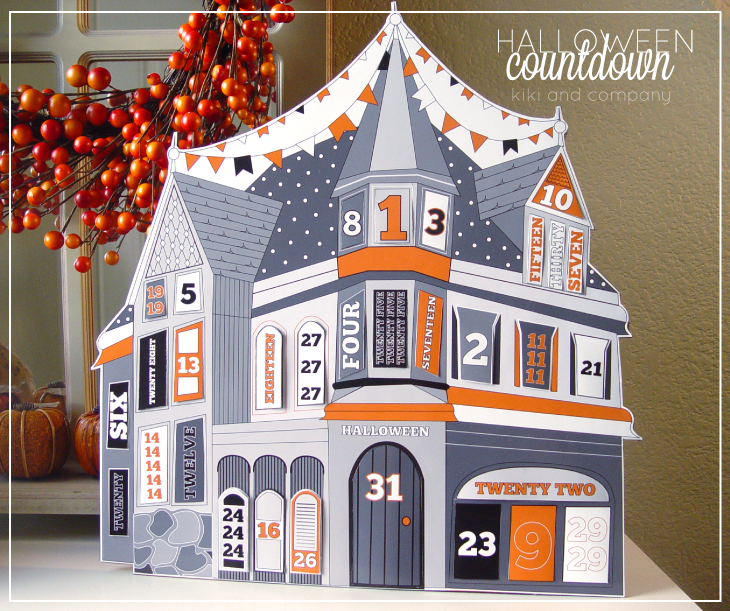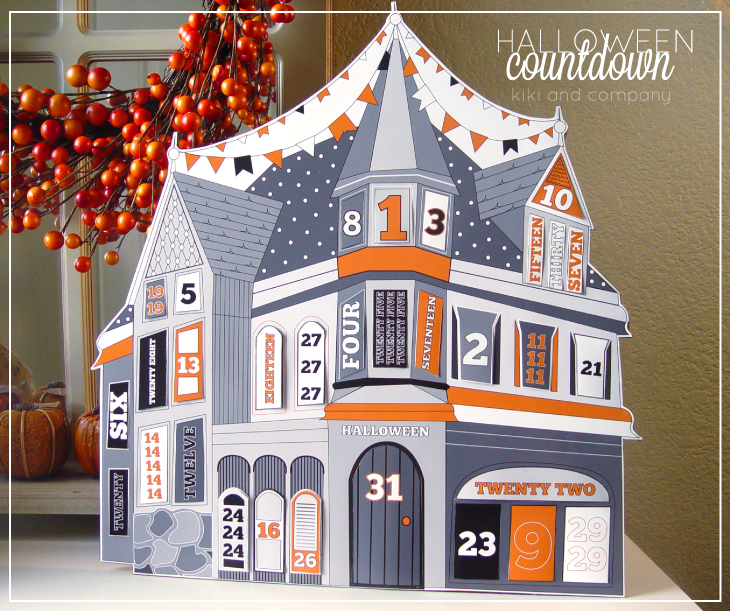 But the real fun lies behind the windows and doors:
Let's make the Halloween Countdown House.
Ingredients:
free Halloween Countdown House downloads
foam core
x-acto knife
spray adhesive
quick dry glue
Directions:
-cut out house and activities house
-using spray adhesive, spray the back of the activities house and adhere to foam core
-using x-acto knife (and make sure you are using a self-healing mat underneath), cut around the doors and windows on 3 sides (you do want them to open!)
-turn house over and using the quick dry glue, glue all over the house EXCEPT for where the doors and windows open (you DO want them to open!)
-cut out the house with the x-acto knife
-cut out a triangle shape and score about 2 inches from top. glue that small top to the back to make a stand for the house. see pic: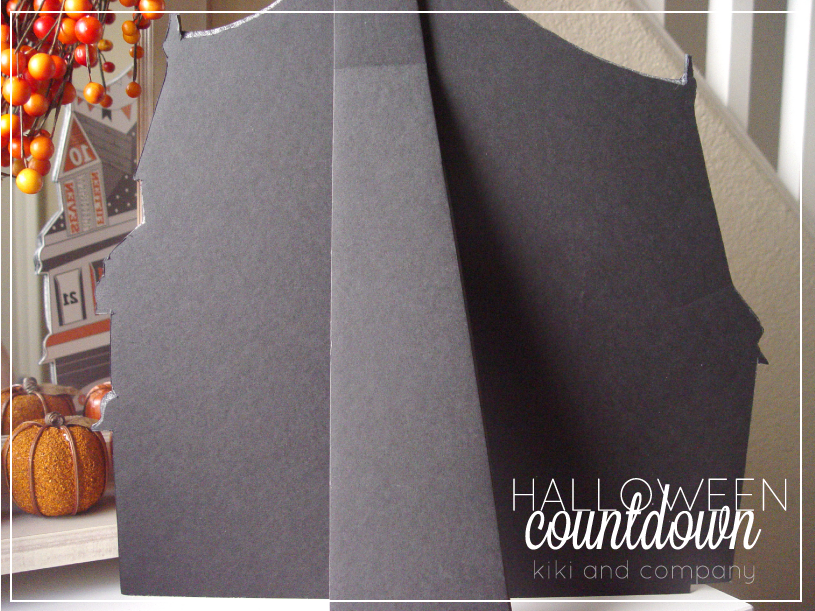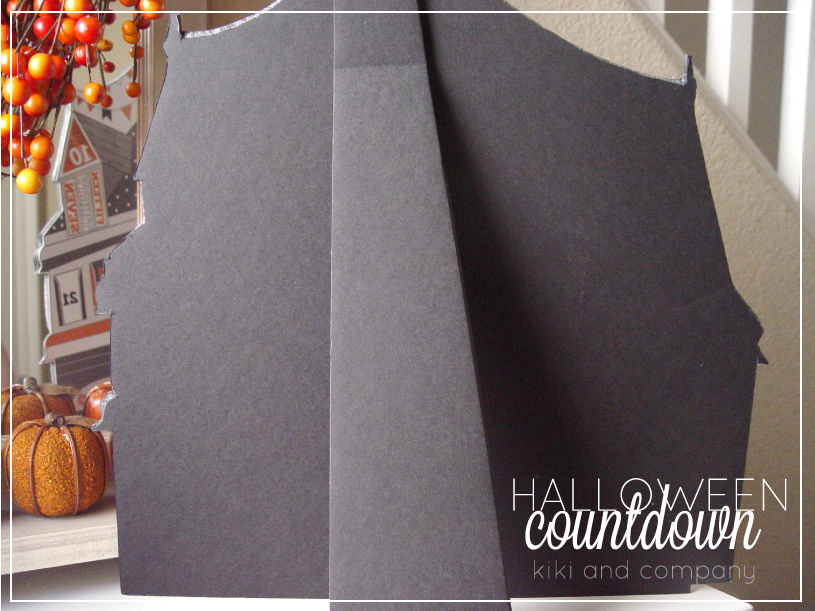 YOU ARE DONE! Now go and make some memories with your family!
You can choose to download any or all of these. 16×20 prints can be printed at Costco for $5.99. Just make sure when you upload to click the Do Not Auto Correct button before sending it in!

Get the free Halloween Countdown House HERE.
You can also pick up the 31 activities from the countdown HERE.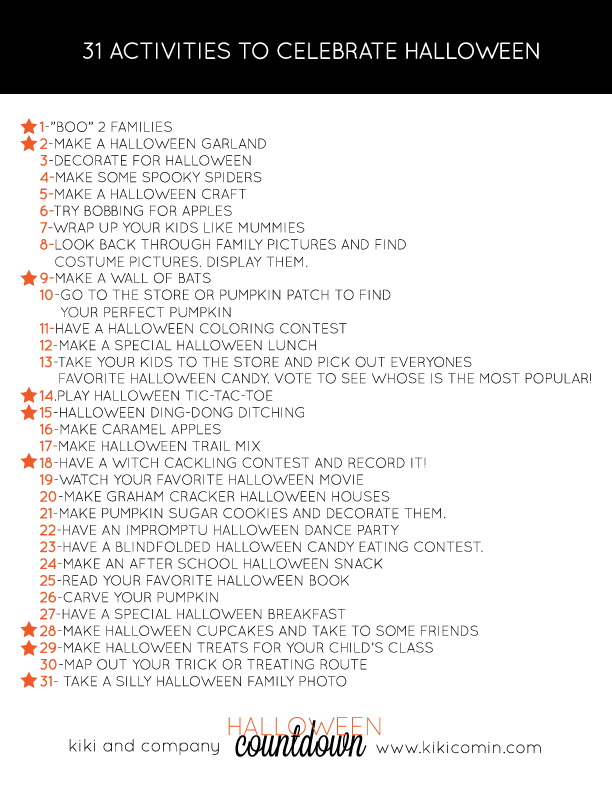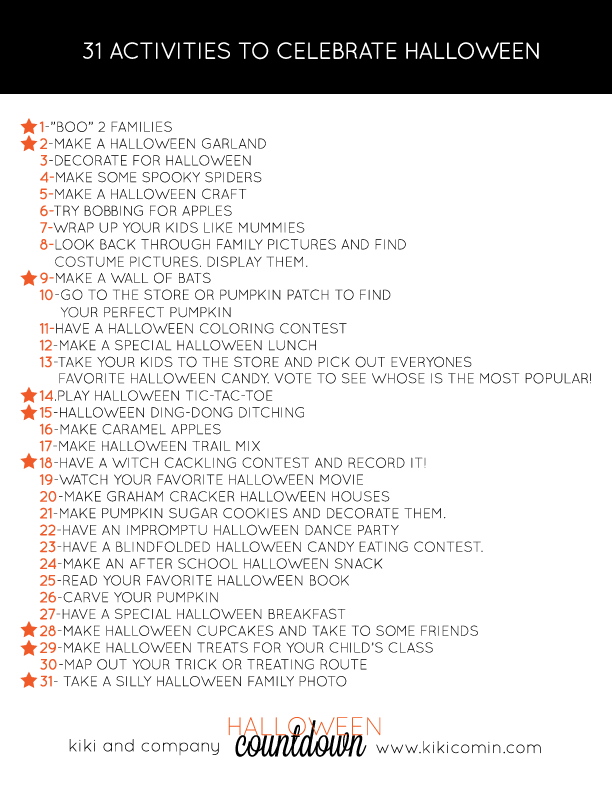 A lot of people have asked what the stars on the countdown chart are for? Well, it just so happens I designed printables for the 9 activities that are starred!
There are 10 pages of printables to make this countdown fun and EASY to put together.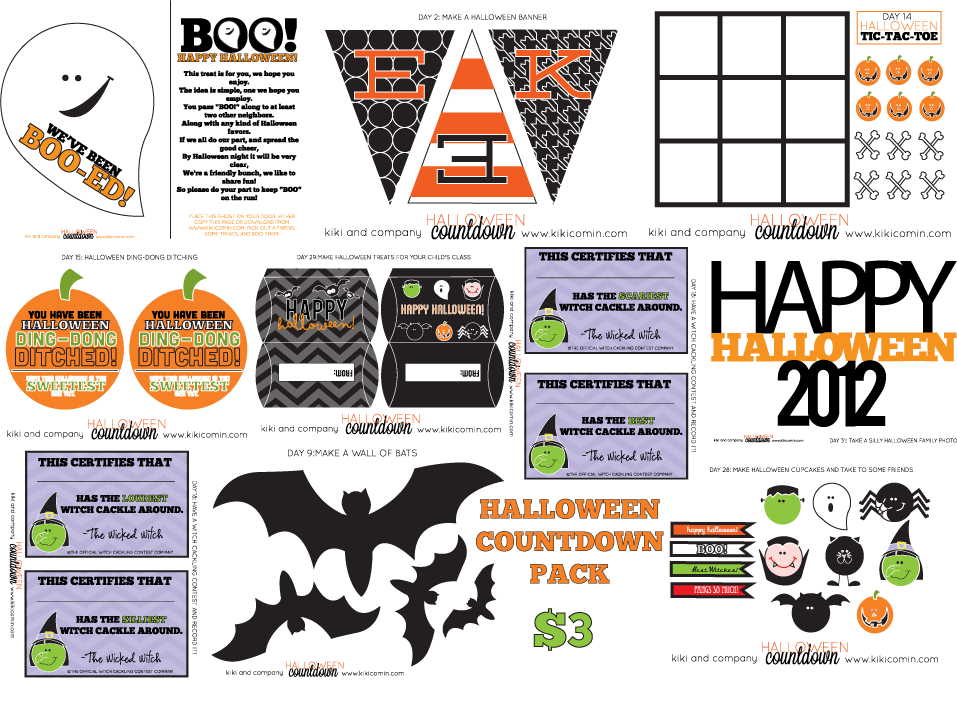 And to add in LAST YEAR's 15 pages of printables which include to-do lists, another banner, more class treat bag toppers, dessert tags, cards, a print, and some really cute bats (if I do say so myself!). If you buy both sets together, it is just $5!
You can purchase by simply clicking the "buy now" button below and files will be sent to you within 24 hours!
Thanks for stopping by!
Linking with these parties: Whipperberry, Family Ever After and Tatertots and Jello