I have been wanting to take some of my faith journaling designs and put them to paper lately. I have been wanting to make coloring pages and thought this was the best time to do it! I will add new designs each week.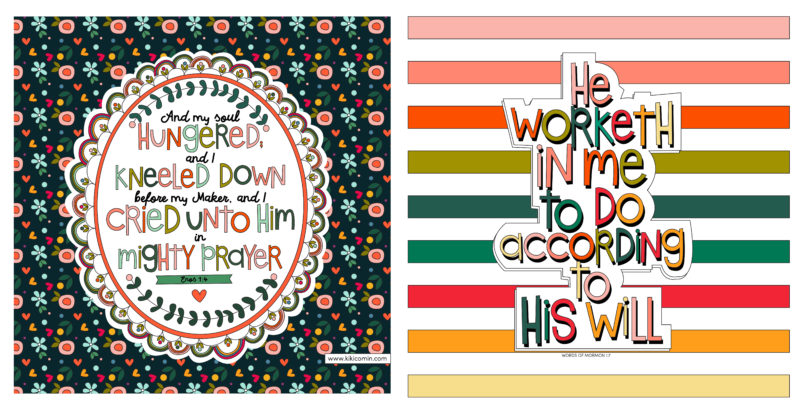 There are so many things you can do with them. Here are a few ideas:
1- Print and color. This is great for kids of all ages and adults.
2-Download, size the coloring page down, color and put in your scriptures. I always love to have my scriptures filled with color, but maybe you aren't ready to journal in your scriptures yet. Print this out at a smaller size, cut it out and put it in your scriptures where the scripture is, journal on the back..you could write about an experience you have had that has taught you this principle, or just write your feelings about this scripture. Place a tiny amount of glue on the side that will go into the spine and place it in there. It is so fun to find those little treasures as you go throughout the year.
3-Color and give it away. If you print it full size, put it in an 8×10 frame and give it to someone who may need a pick me up. If you print it smaller, add it to coordinating cardstock and make a card! Send it to someone you love.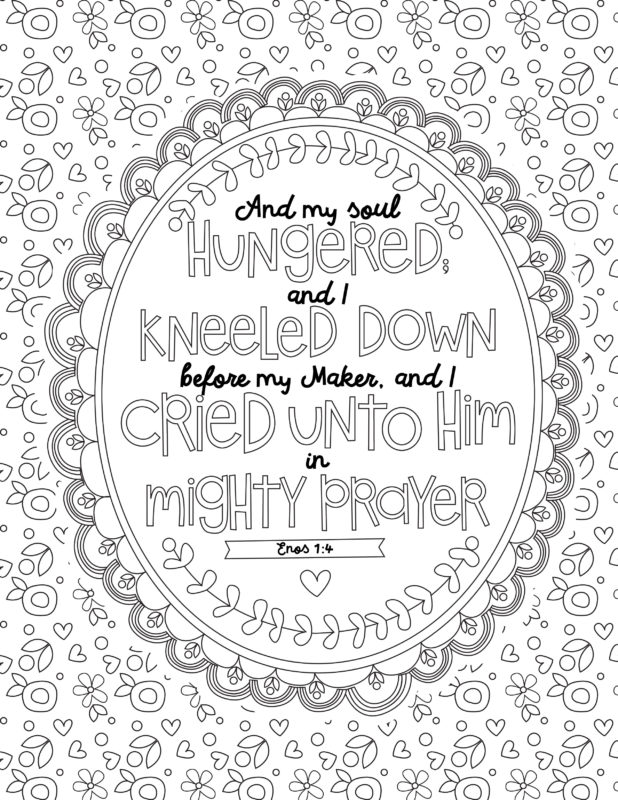 I hope you find all kinds of reasons and ways to use and share these coloring pages. BUT most of all, I hope you feel the peace that comes from really reading, studying, (and even coloring);) the scriptures. There is no peace like the peace that comes from them.