I adore Christmastime. The feeling I get when I get my house all decorated is something I cannot even describe, so I thought I'd help you even get your kitchen dressed up a little with this Christmas Kitchen Towel.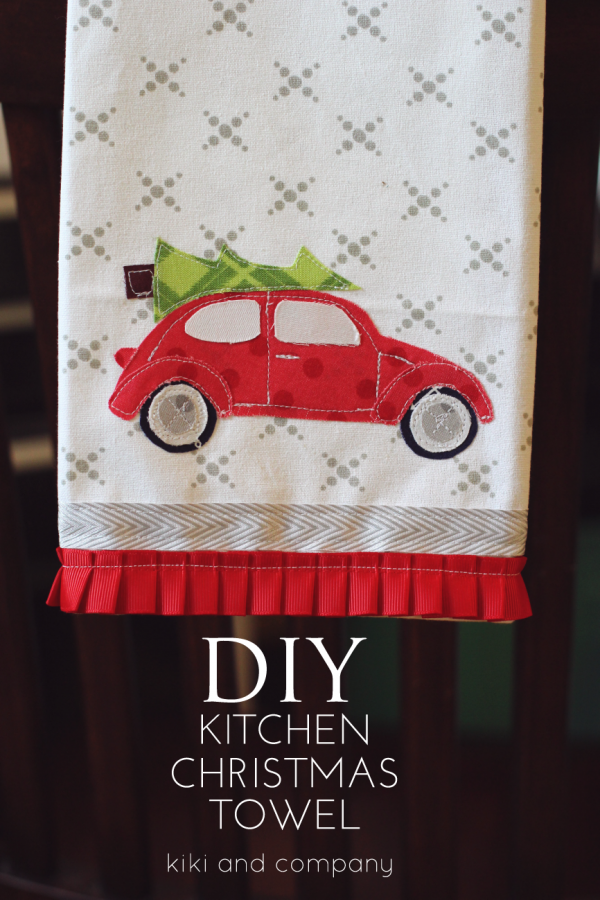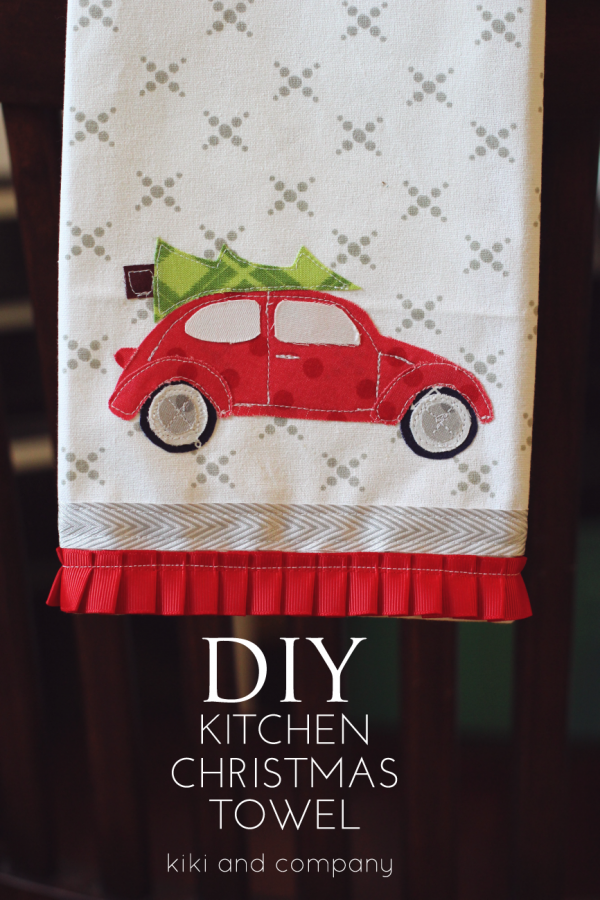 I love to see all of those cute little bug pictures at Christmas with a tree on top of the perfect little car, so I thought I would make a pattern up to share.
To make you simply need:
Kitchen Towels (I found mine at Target, but I'm sure you could find them everywhere!)
coordinating fabric (use your little scraps you have around…I used a few 5×5 pieces and had plenty for 2!
wonder under
iron
sewing machine
ribbon/coordinating trim (optional)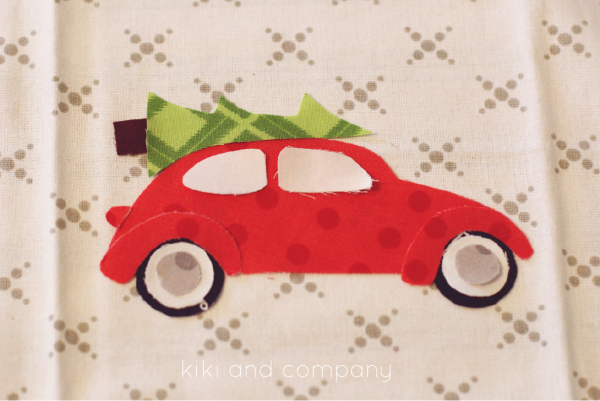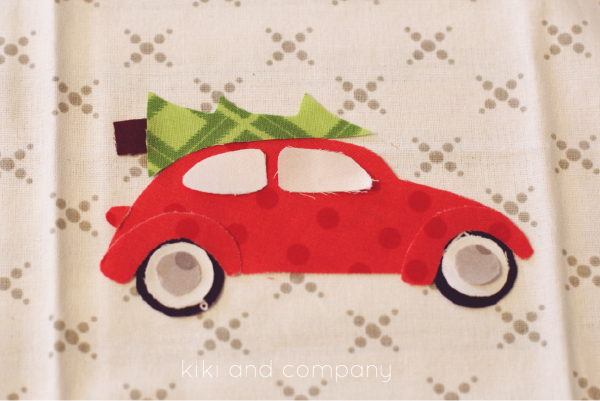 To make:
1-Print and cut out pattern
2-Iron Wonder Under to the back of your fabric.
3-Using scissors, cut out each piece of fabric according to pattern
4-Iron the design on the towel working from bottom layer up
5-Sew a stitch along the car and each of the pieces you ironed down
6-If you want to add a coordinating ribbon/trim, simply sew it with a straight stitch on to the towel
7-You are done! Give as a gift or place on your oven handle and smile each time you come into the kitchen!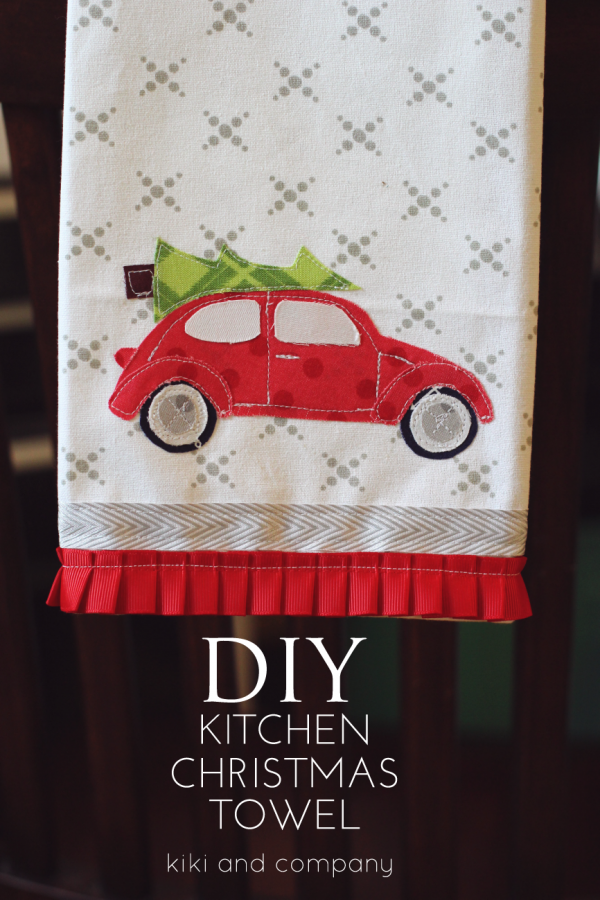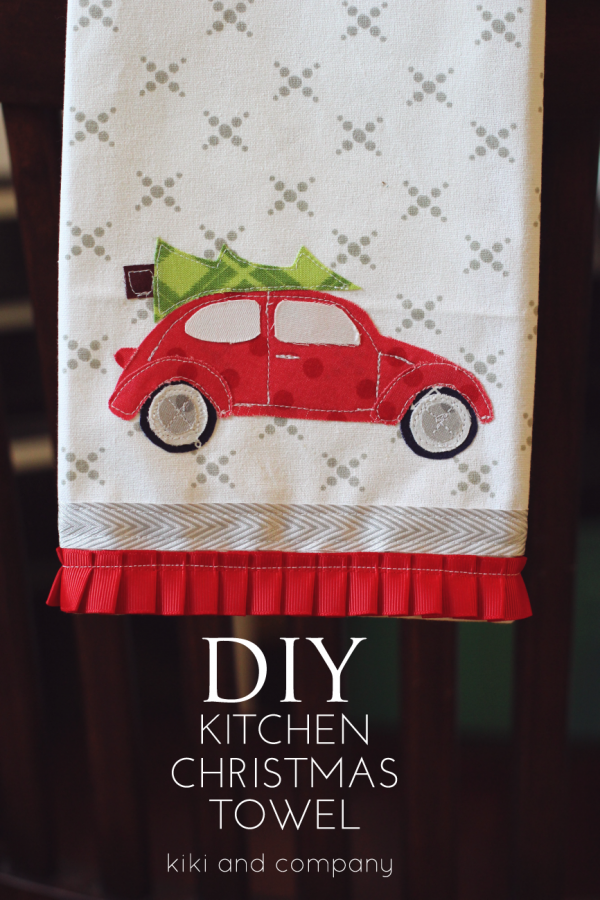 I am also giving you the whole car put together so if you want to use a dark t-shirt iron-on transfer, you can simply print it out and iron it on to the towel.
To get the free Pattern for this Christmas Towel, click on the link below:
DIY Kitchen Christmas Towel (vw bug with tree)
I hope you have the Merriest Christmas around.
…..
I hope you will stay for awhile where you can see some of my most popular Christmas Prints like: