A few weeks ago, we got a large box in the mail and after seeing this sweet little reindeer at Good Housekeeping,I knew I wanted to try it out.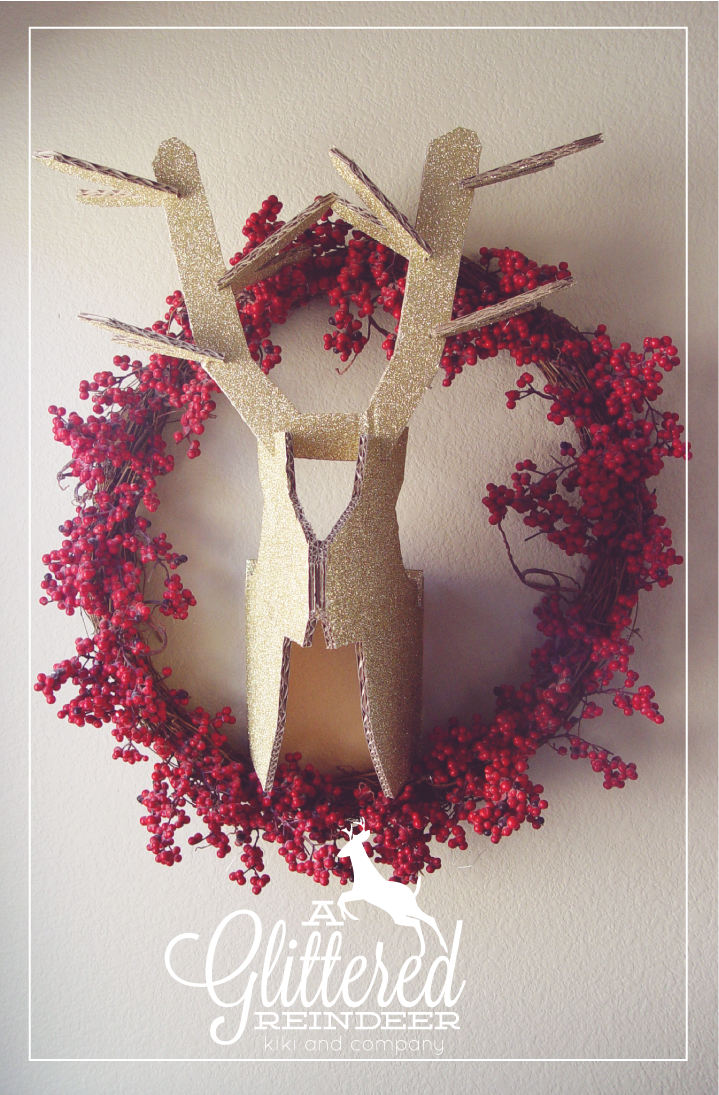 The template they give you is easy to follow and after cutting everything out, I simply sprayed the backside of each piece with a gold spray paint..and used mod podge and gold glitter on the front.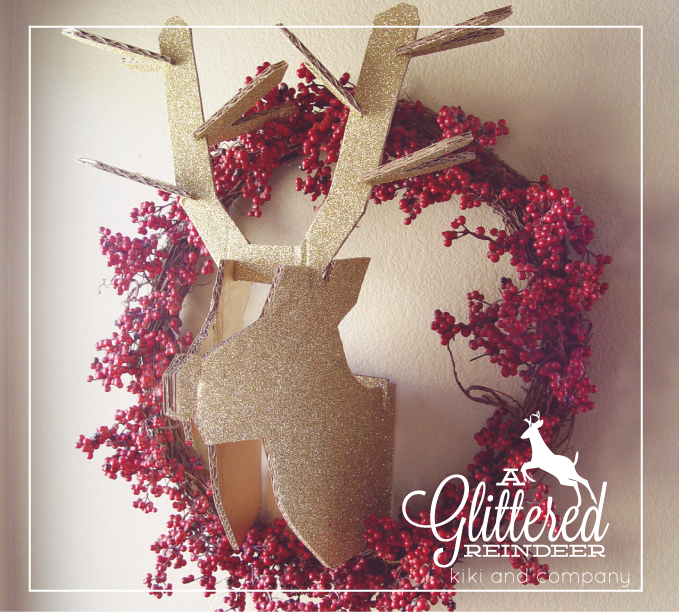 I placed it in the wreath and wired it in. Easy to put in at Christmas time and easy to take out the rest of the year.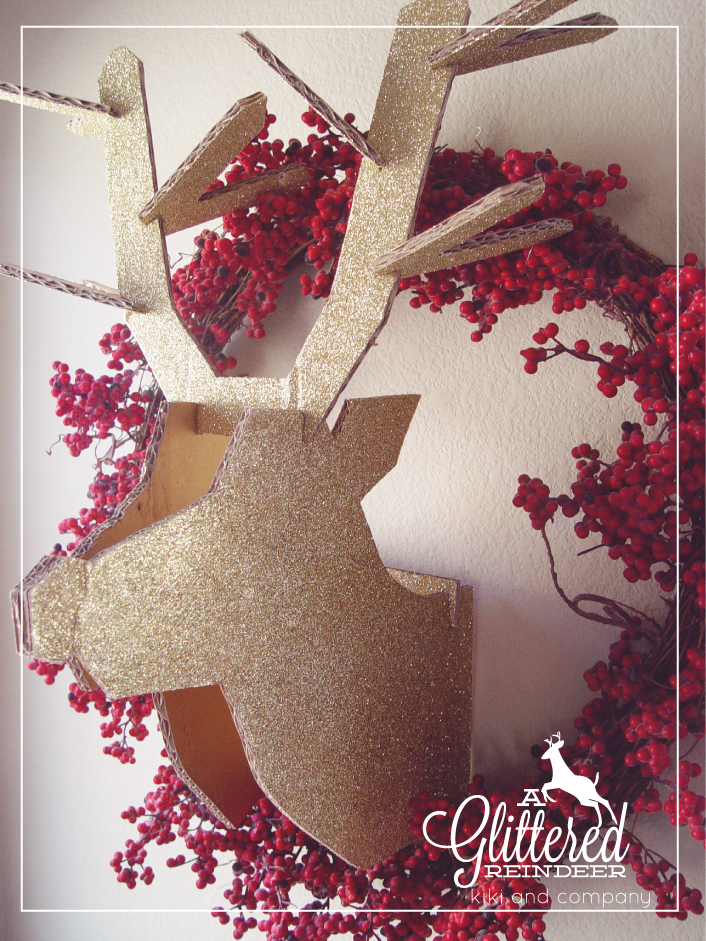 Did you make any fun decorations this year?