One of the fun projects we did during Spring Break was to make these sweet Egg Carton flowers to take to some ladies on Easter night.  I saw this cute idea from The Friend Collective and knew I could find a way to make them with things I had around the house. They couldn't be easier to make..and turned out pretty cute, if I do say so myself!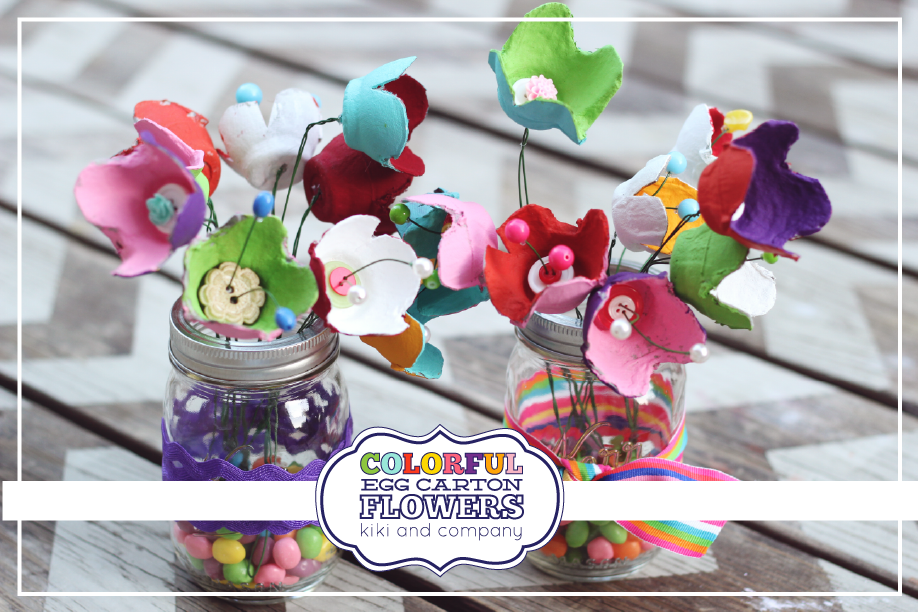 They are really self explanatory. Take your egg carton and cut it into little sections…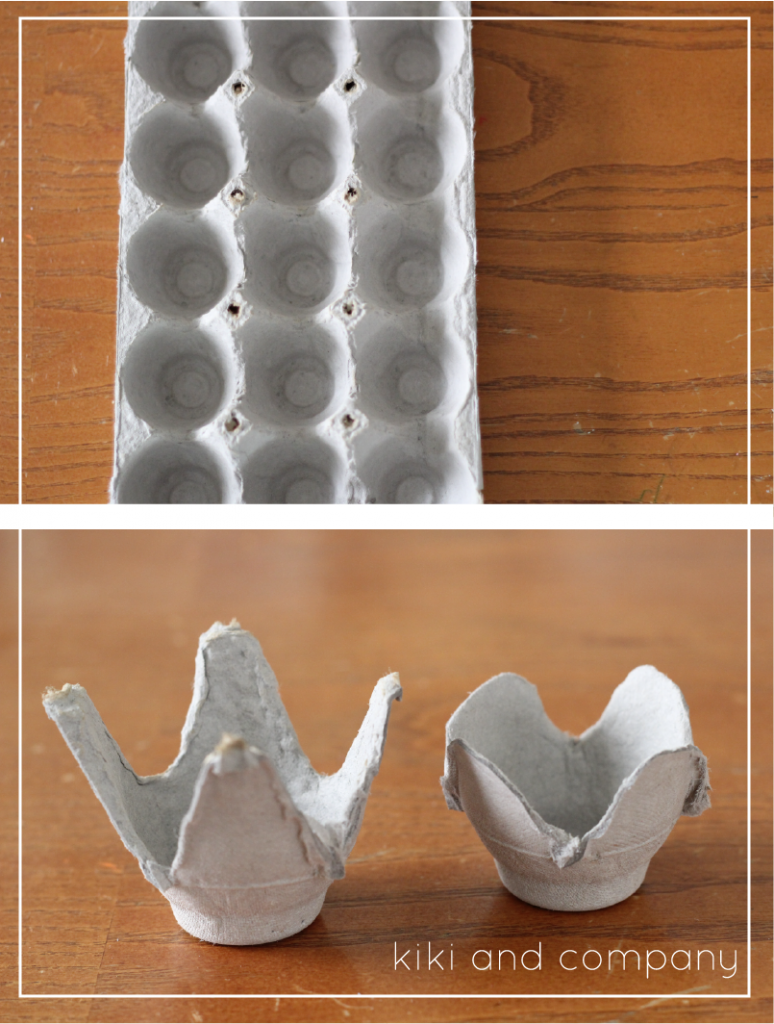 The left will show you what you will start with, then I simply rounded the corners with scissors.
I got plates of paint out for the kids and let them go at it. They did all the painting for me…I just told them to paint one color inside and one on the outside.  After they were dried, I used floral wire…you could use pipe cleaners…and poked them through the back, added buttons and beads and called it good.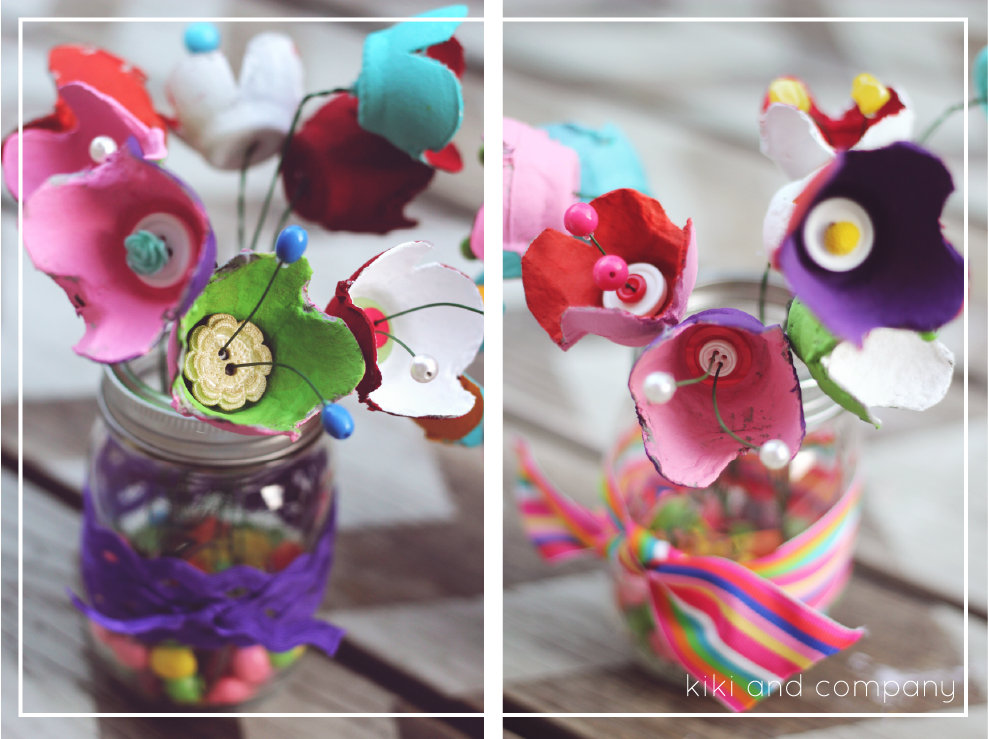 You could add leaves and all kinds of extras, but we kept ours super simple and put them in a mason jar filled with jelly beans. I added a quick ribbon and they were ready to give!

Aren't they so cute and colorful?  And I love that they use up free "garbage" that would only be finding itself in the garbage can! Come back tomorrow for a free printable card to add to them.:)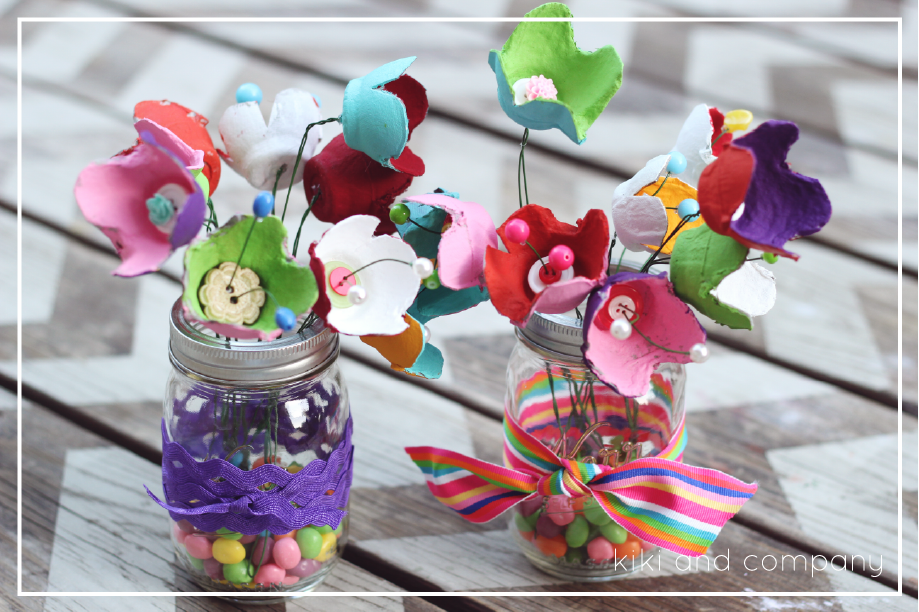 Happy Spring!:)