On Friday, I picked my kids up early from school for a fun little family time. They have been dying to go and see the new Lego movie, so we surprised them by taking them to the first showing at our local theater! They were all smiles when we got there and couldn't stop talking about it when we left!
As soon as I came home, I ran upstairs to design these up..I couldn't stop singing "Everything is awesome…" as I was making them: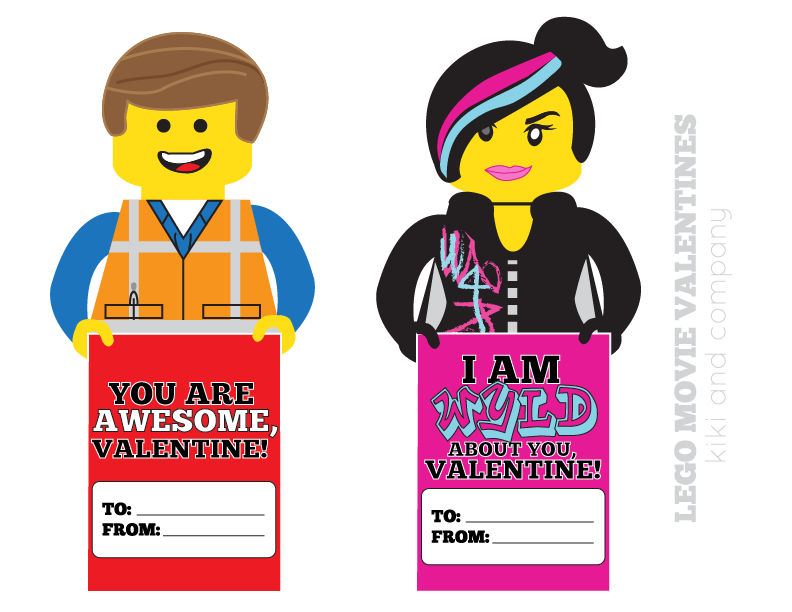 What do you think? There is one for boys and one for girls.  My Lego fans are excited to hand them out to their friends!
To download this freebie, click on the link below:
Do you have Lego fans at your house?!