This is a new series I will be doing in 2014 in collaboration with 
Redline Resistance.
 Get going on your goals and stick with them and keep these prints around to motivate you. Each Monday will be a new print and phone wallpaper to download for 99 cents.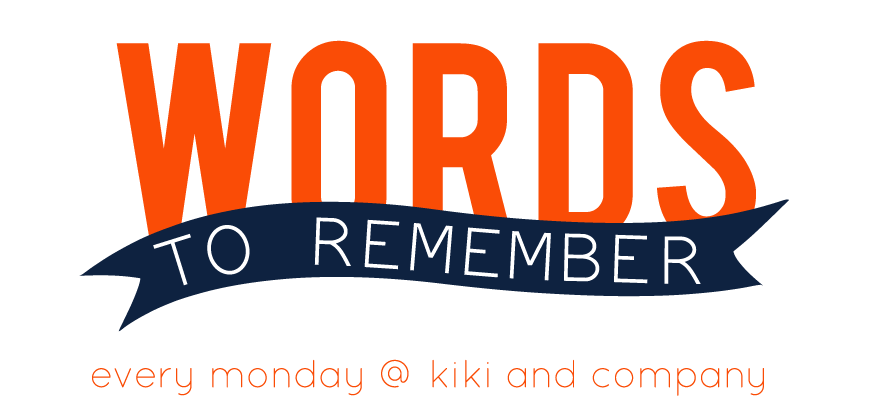 Are you watching the Olympics and getting inspired by the stories of the athletes and how they got there?  I LOVE the quote this week from Wilma Rudolf, who won 3 gold medals at the 1960 Rome Oympic Games: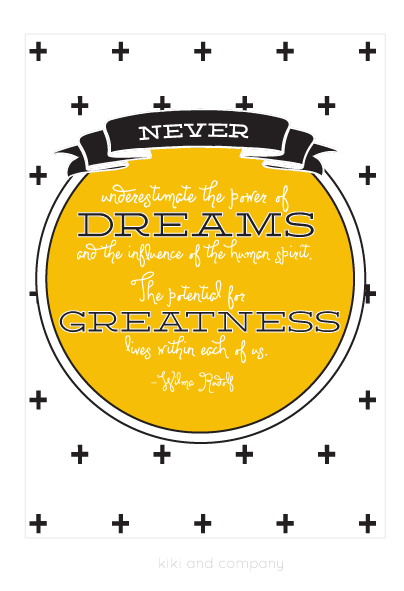 Dream big and go and get it. I hope your week is filled with LOTS of greatness!
This 99 cent download comes with both 5×7 colors shown below along with a phone wallpaper in each color.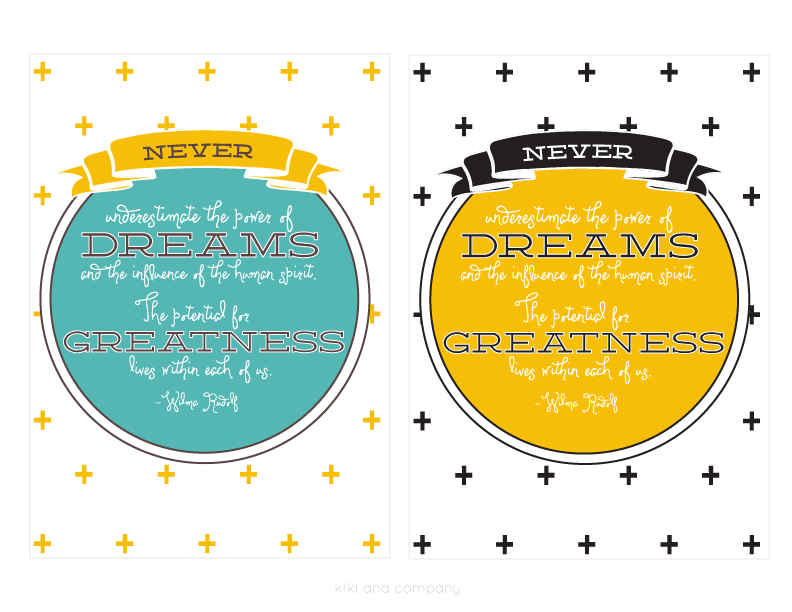 Remember, you can grab these 5×7 prints and phone wallpaper HERE.