This post was recently shared at eighteen25's Spooktacular September event where you will find 2 new Halloween ideas each day! You don't want to miss it.
I am a mom of 5 kids and get just as excited for holidays as they do. (My kids already have their Halloween costumes all ready for the year…can you ever get them too early?!) 🙂 I don't know about your school, but at my kids school, only store bought treats are allowed for parties and sharing.  I definitely love baking and making treats for them, but this year with a new baby, will enjoy the rule of having to buy a treat!  BUT just because you have to buy a treat doesn't mean it can't be cute! Today I want to share a printable that will give you two options when it comes to making your Halloween treats.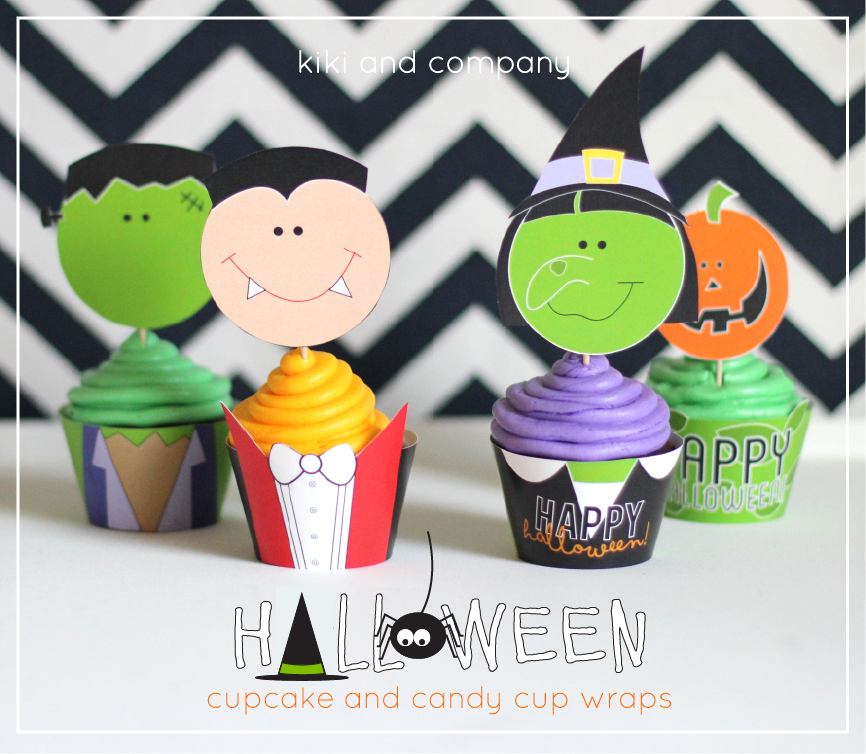 First of all we will talk cupcakes. You can buy them at any store and have them put any color of frosting on them…then simply use the free printable, print and cut it out, glue the wrap around the cupcake (I used hot glue), place the head on a toothpick and place it in the frosting.  It looks like you spent a lot of time and money, but we'll help you keep that secret!  Included with the set is a witch: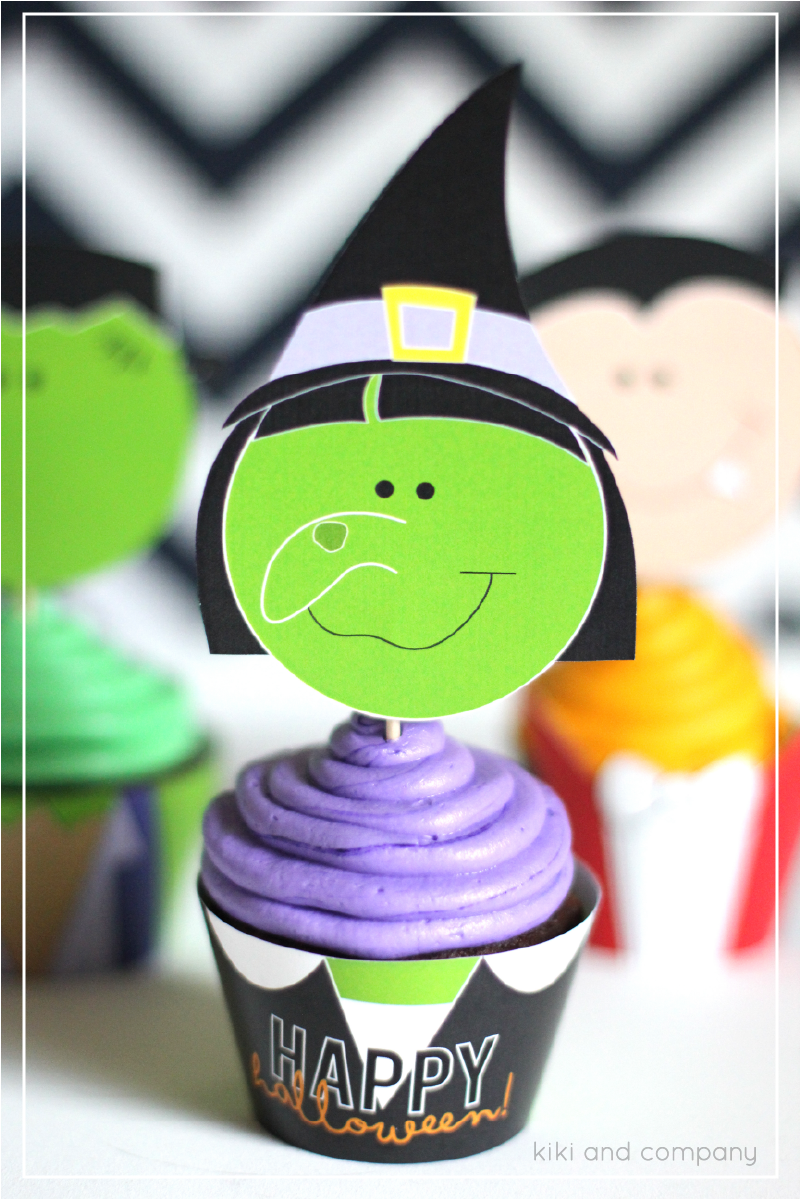 a vampire: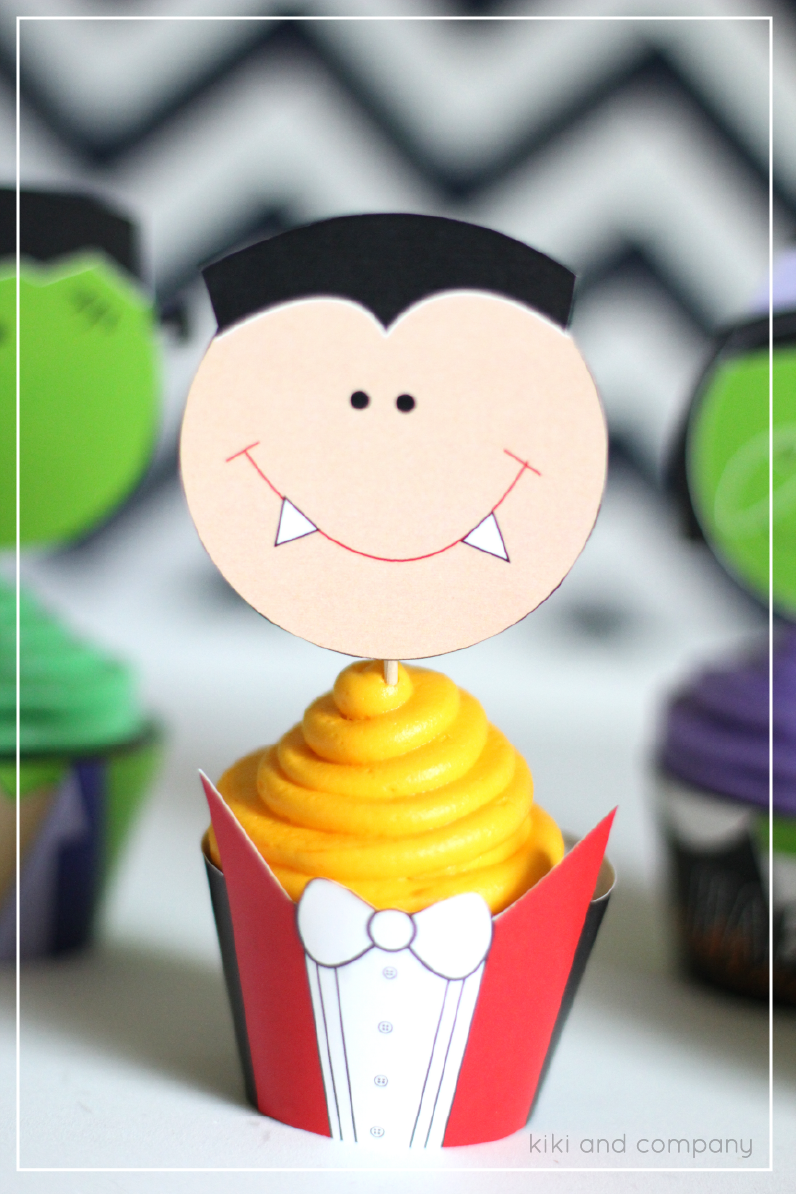 a Frankenstein: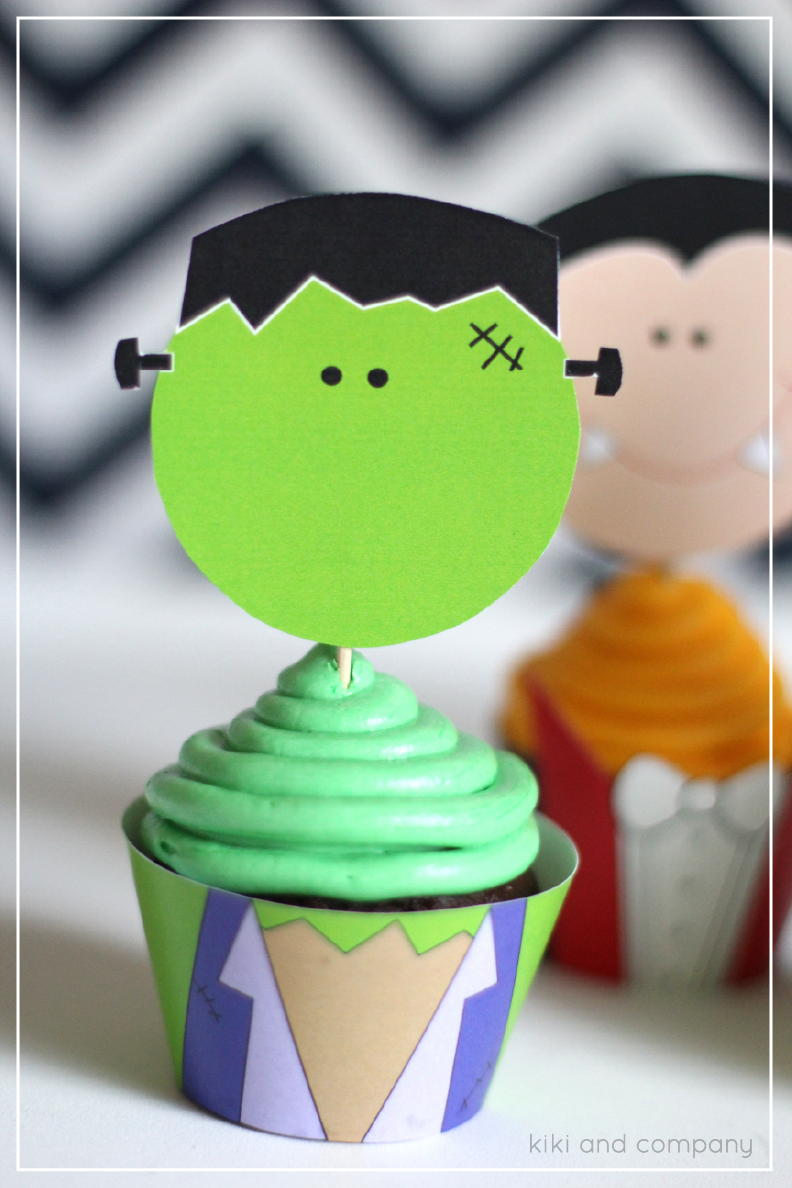 and a pumpkin. It also has a place for your child to write their name.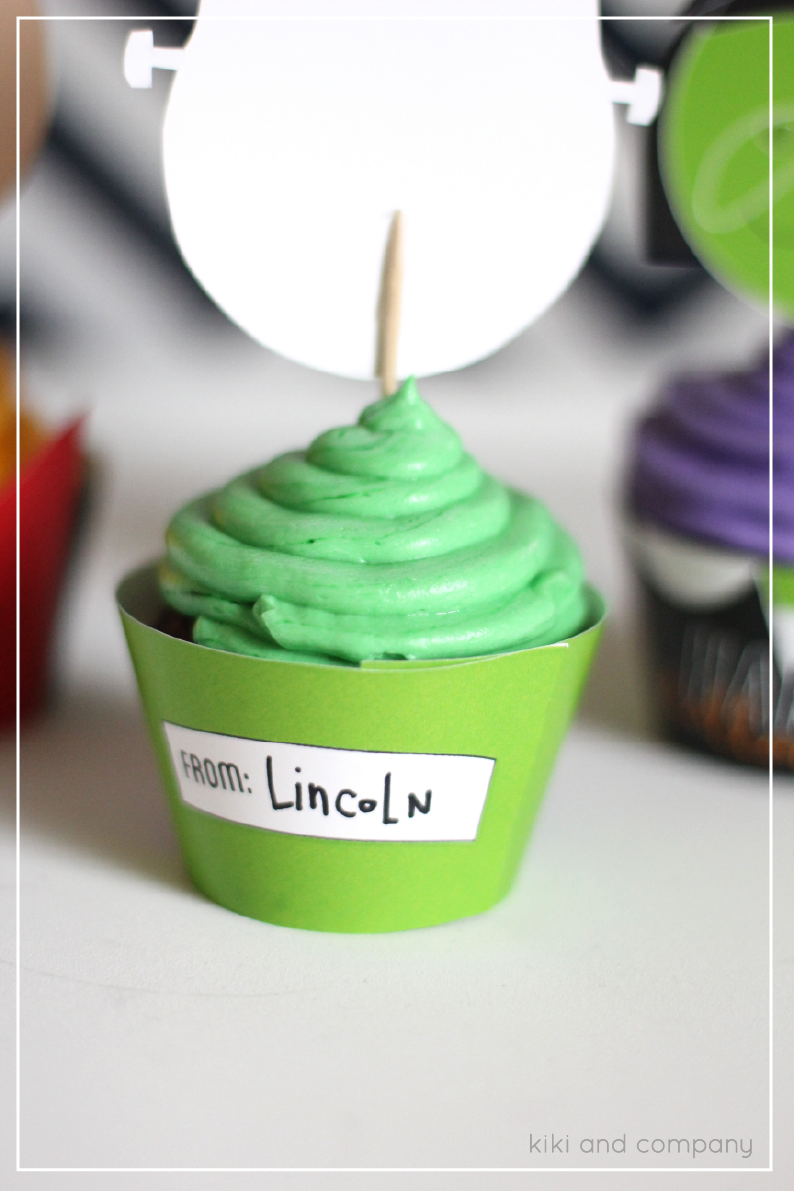 Don't want to buy cupcakes?  How about a simple candy cup or fill the cup with non-candy items!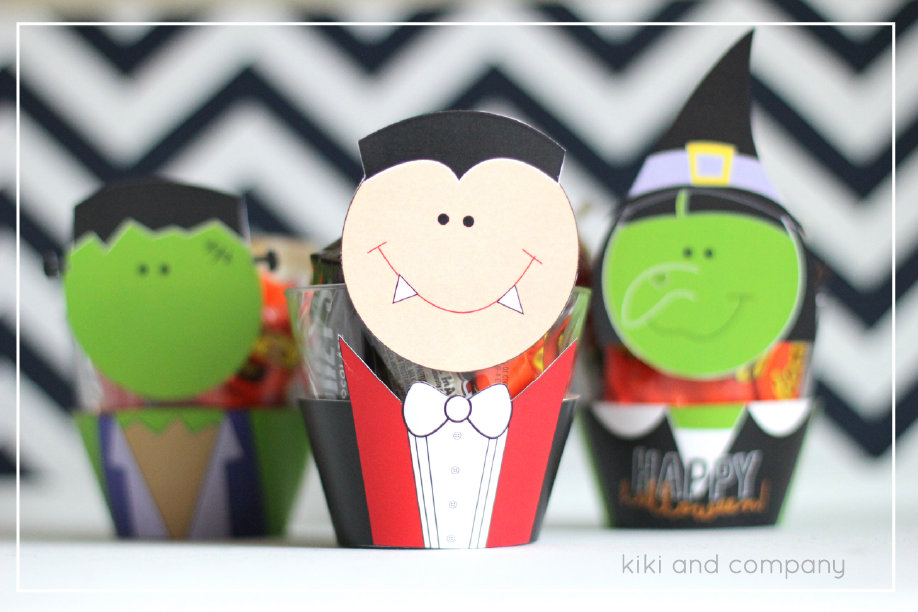 Simply buy a pack of solo or chinet cups (the small fatter cups) and again print and cut out the downloads, glue them right to the cup…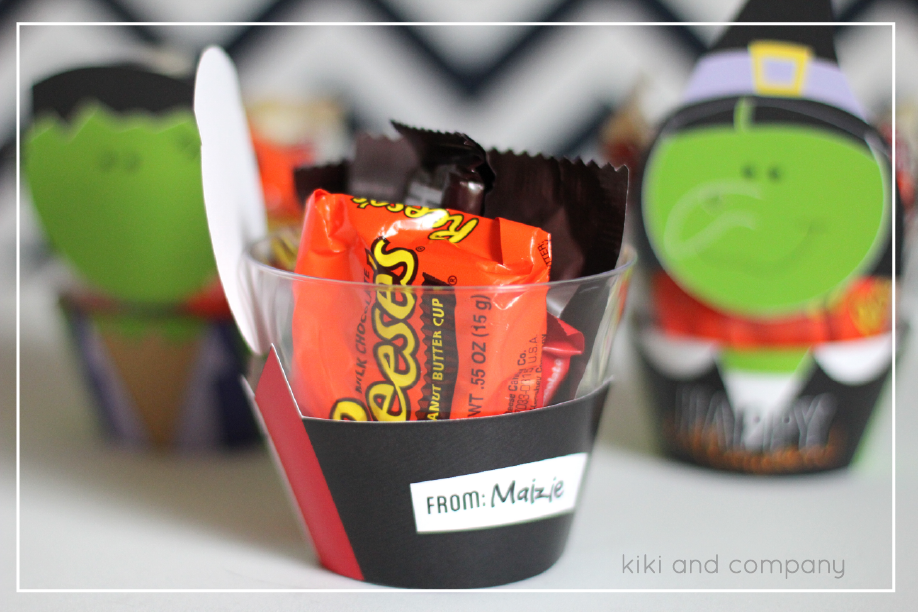 and fill 'er up!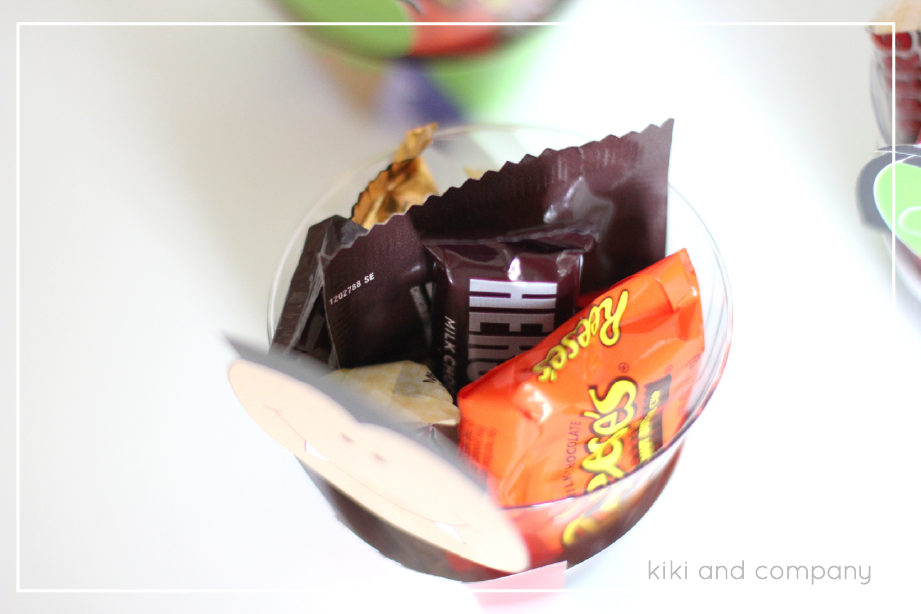 To make your cupcake or candy cup easy to transport, place your cupcake in a plastic cup (I used a chinet cup) and wrap in cellophane: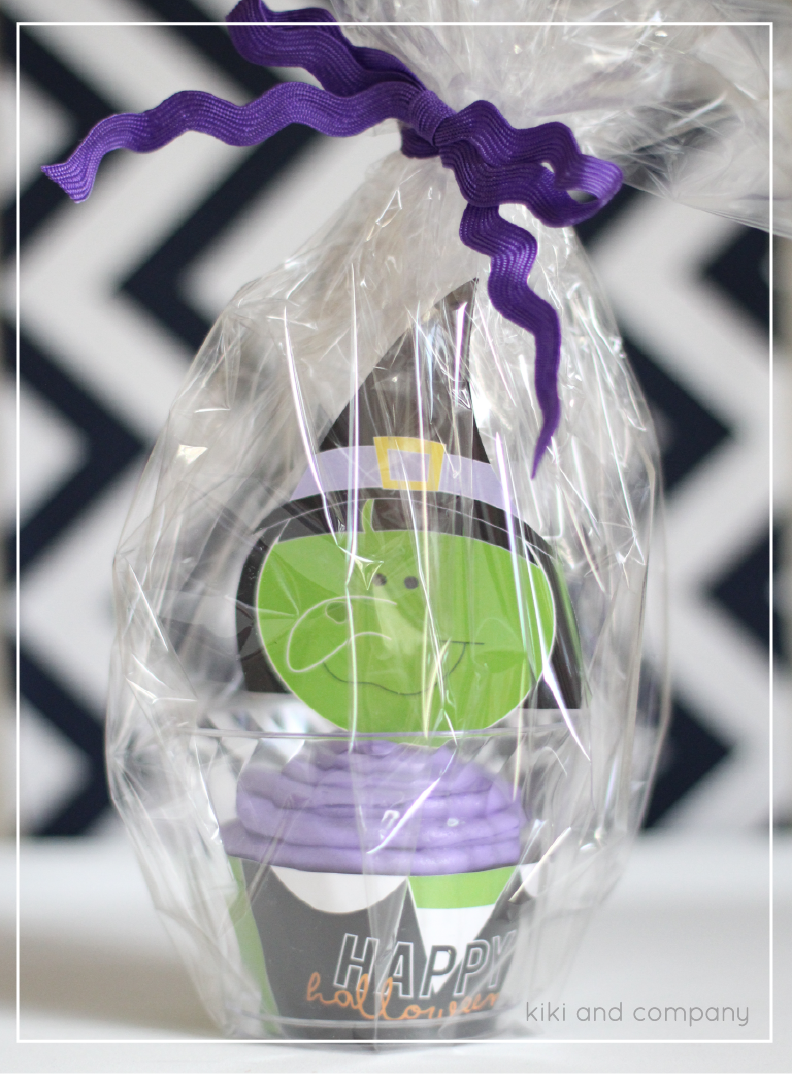 Tie it off with some ribbon and you've got an easy and inexpensive classroom treat!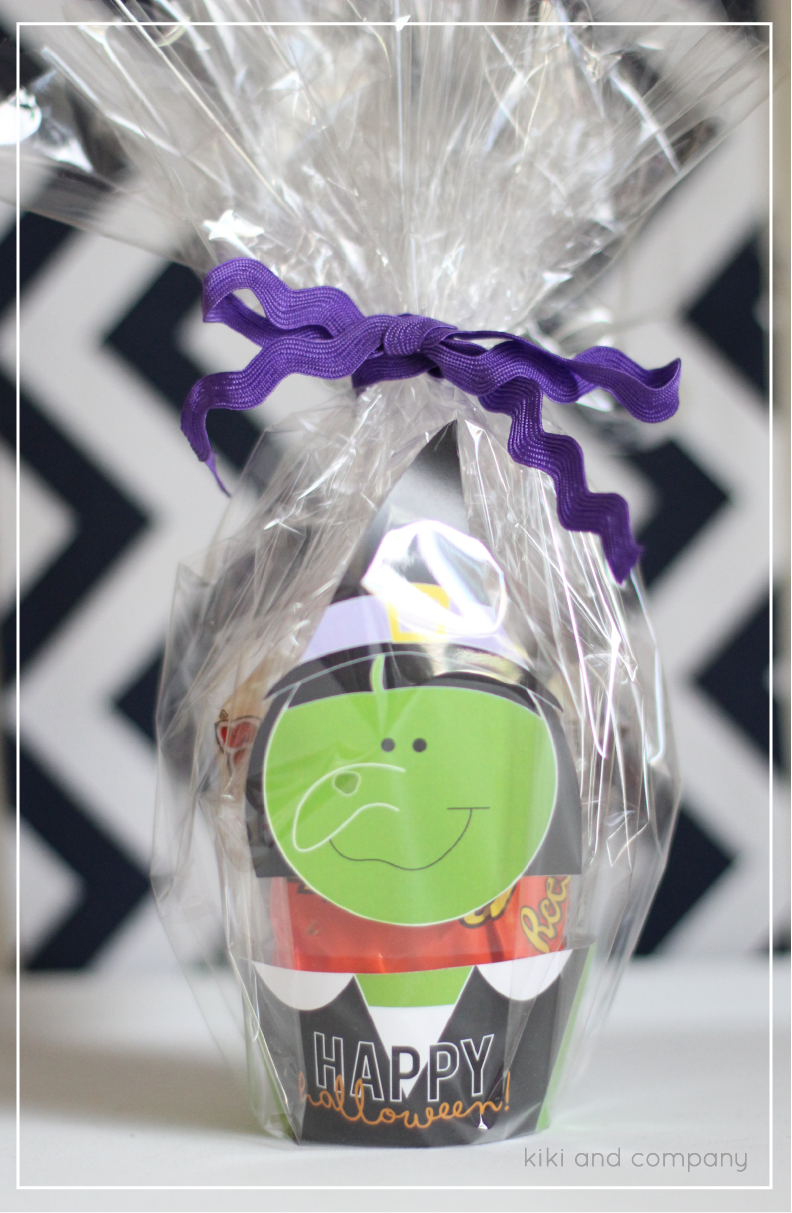 To get the free printable CLICK HERE!
Remember, as with all free downloads, if you take the file, just like my facebook page and/or follow me on Pinterest!
I hope you have the happiest of Halloweens!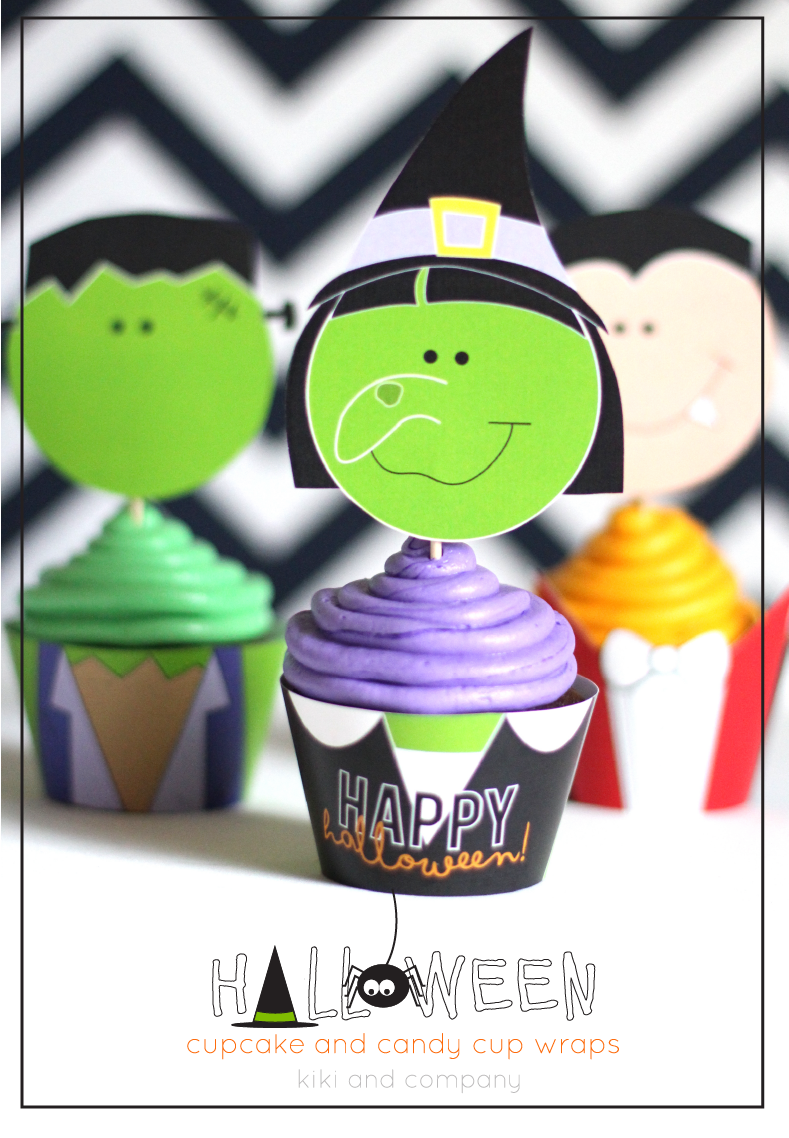 For more Halloween fun with Kiki and Company: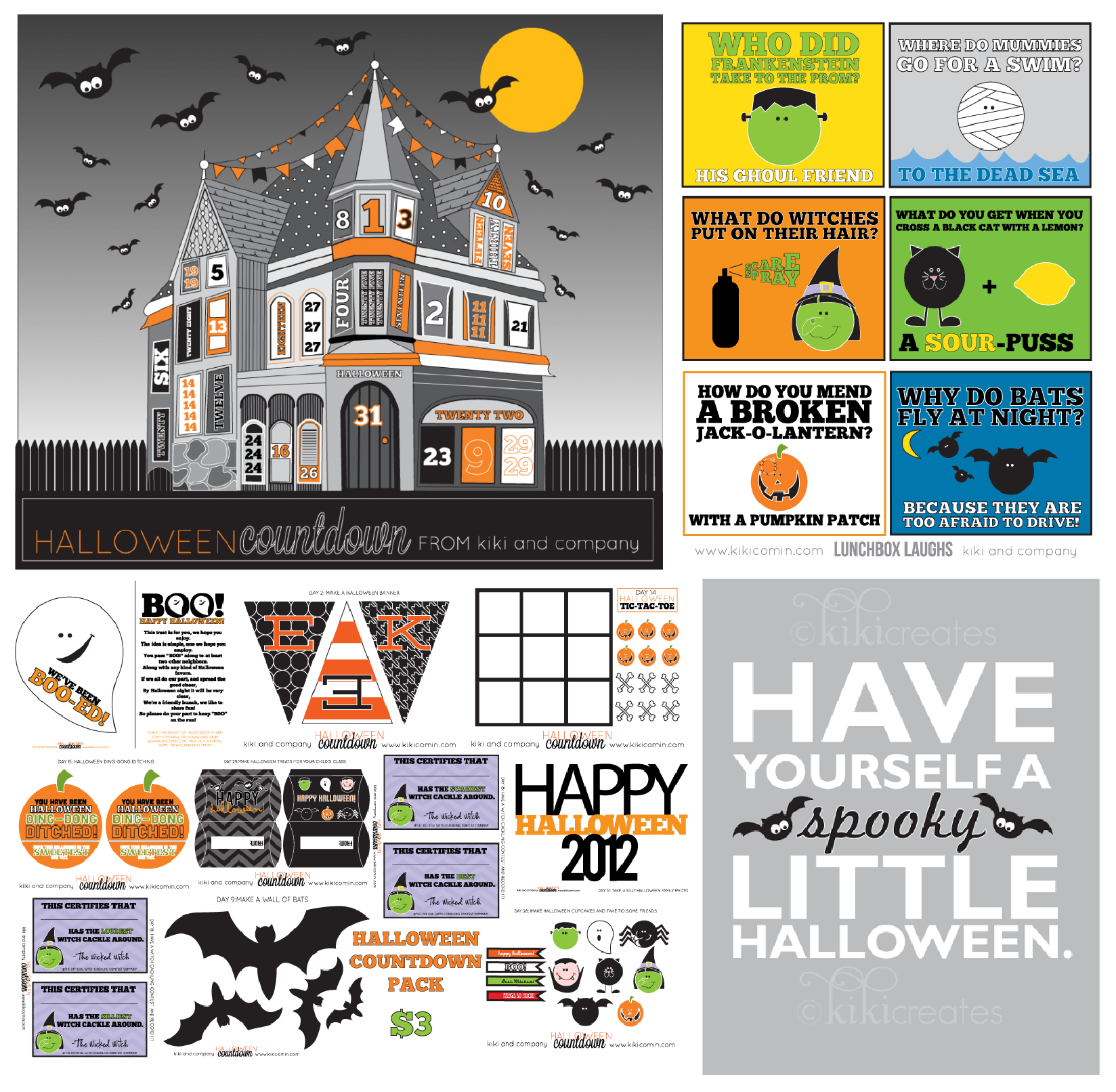 Free Halloween Countdown House //  Free Halloween Lunchbox Laughs  //  Halloween Countdown Pack // Printable Halloween Pack