I know I promised some "big" prints for Halloween this year. I got started on them and then the baby was born….and you know the rest of the story! 🙂 However, I had these made and thought I would share them as a "thank you for sticking around" gift! I really do have some fun things up and coming (I have one of the 2 BIG Thanksgiving prints done and can't wait to get it in my home and photographed!)  SO go ahead and take these..they are a 16×20 file so you can get it printed at Costco or any other photo printer. Just remember to click "do not autocorrect" before checking out!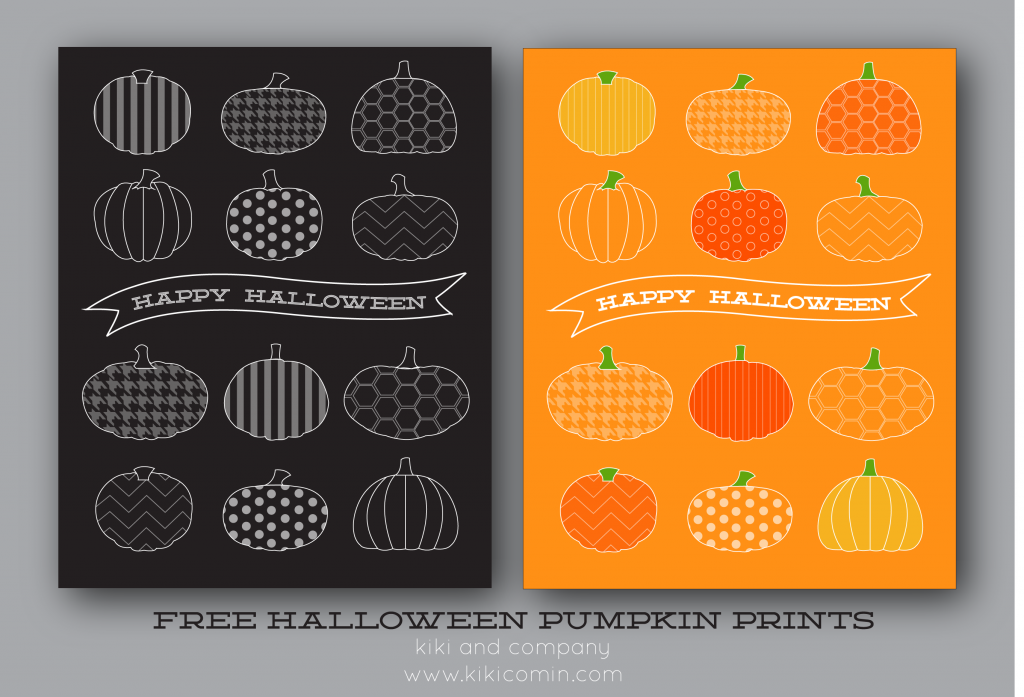 and I would love it if you would share on Facebook or Pin (just hover over picture to make it quick and easy)!
You can get your free prints HERE.
Thanks a bunch..Happy Halloween!
BTW..have you started your Halloween countdown? We scaled back a little this year and mixed around the activities, but my kids are EXCITED to go Boo-ing tonight!
For more Halloween fun with Kiki and Company: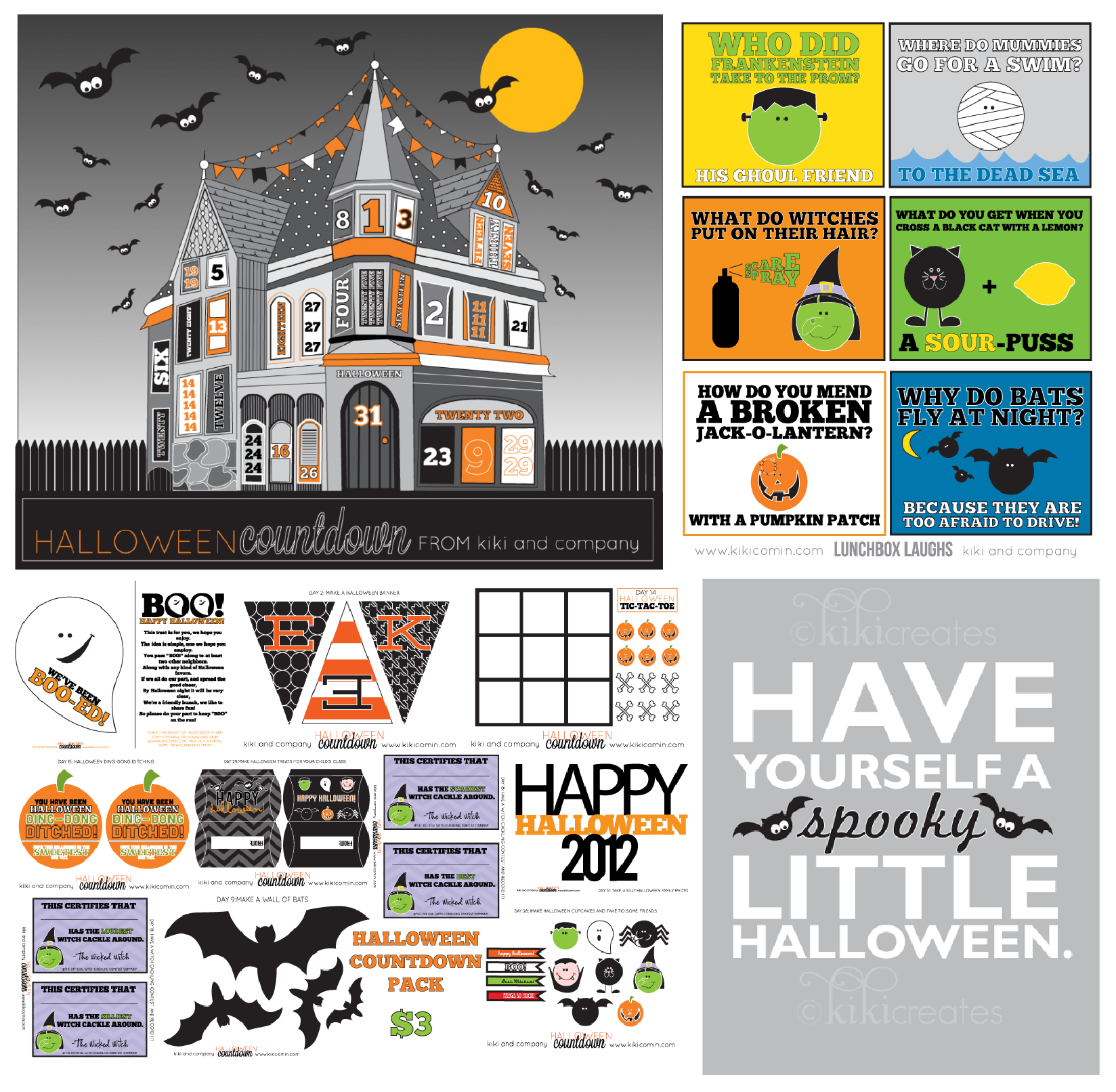 Free Halloween Countdown House //  Free Halloween Lunchbox Laughs  //  Halloween Countdown Pack // Printable Halloween Pack