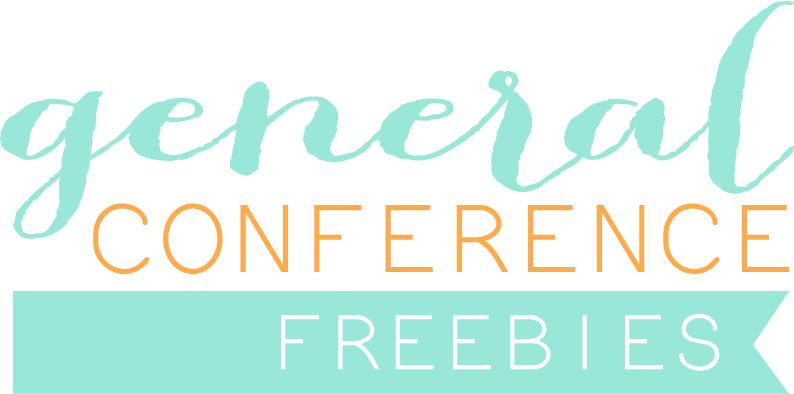 Oh, General Conference was so amazing this weekend, wasn't it? SO uplifting, SO inspiring, SO needed. I can't wait to share freebies with you all week from conference (if you have a favorite quote, leave it in the comments).
This first quote comes from Dieter F. Uchtdorf. There are a couple of things he said in his talk that I will design up, but I LOVE this quote so much: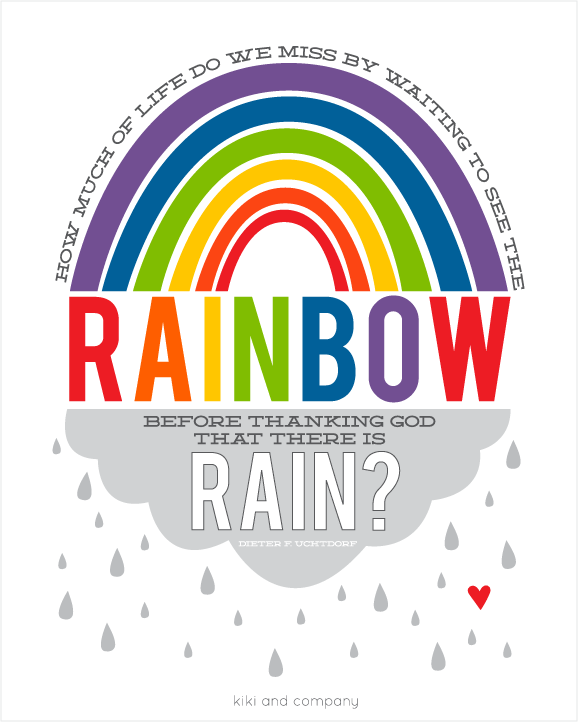 This is something that I am so guilty of. I find myself in ruts where I say "Oh, life will be so much easier/better/etc. when"… AND THAT IS NOT HOW I AM SUPPOSE TO LIVE.
My life is good NOW. Is it crazy? YEP. Is it a whirlwind of kids, jobs, church, friends, worries, fears, excitement, etc? YES! I have made it a goal to remember to thank God for each day, for each minute, for each trial, for each success, because there is beauty in the rain just as there is beauty in the rainbow.
Download the Rainbow printable by clicking the link below.
HOW MUCH OF LIFE DO WE MISS BY WAITING TO SEE THE RAINBOW
See you tomorrow for another quote and another talk!
If you love this, make sure to pin, like or share away. Thanks a million.