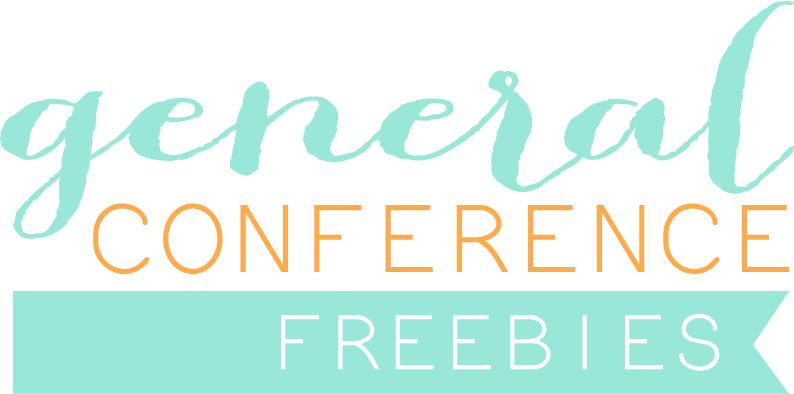 Another favorite talk of mine from General Conference came from Dallin H. Oaks, who spoke in the priesthood session. Such a powerful talk about the power of the priesthood, the authority of the priesthood and the keys of the priesthood. With some controversy right now going on with a small group of women wanting the priesthood, it was a great reminder and lesson on how the priesthood works. There is another quote or two coming with this talk as well, so today I will talk for just a minute about the quote below: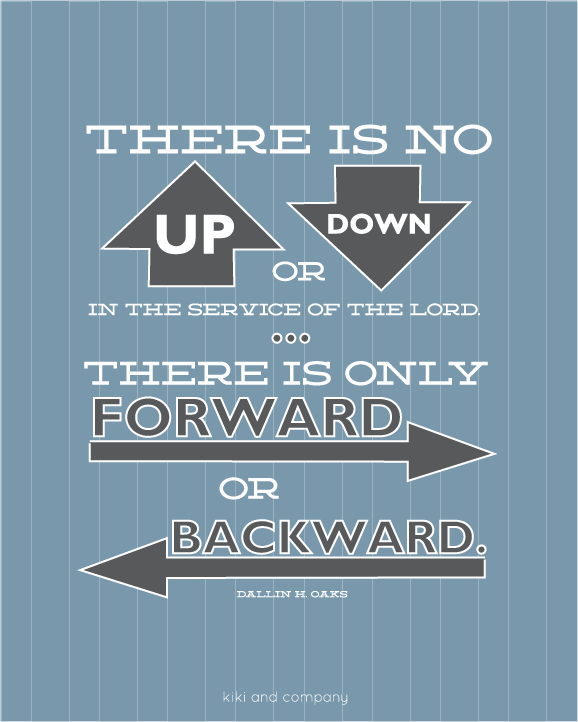 There are so many people who believe that with certain callings comes prestige and power. I can tell you that there is nothing farther from the truth. The bishop and the Relief Society teacher are both needed to see a ward function properly and smoothly. The same goes for a scout leader, nursery leader and Elders Quorum President. One of my favorite things about the gospel is that there is a season for everything. When we LIVE and MAGNIFY whatever calling we are given, we are moving along the horizontal path that Elder Oaks talked about..we are moving forward or backward, not up and down according to our callings, but I think we can also look at this in our life circumstances as well. Everything we do, every decision that we make is moving us forward or backward. What are the things you are doing that can be changed to propel your life forward?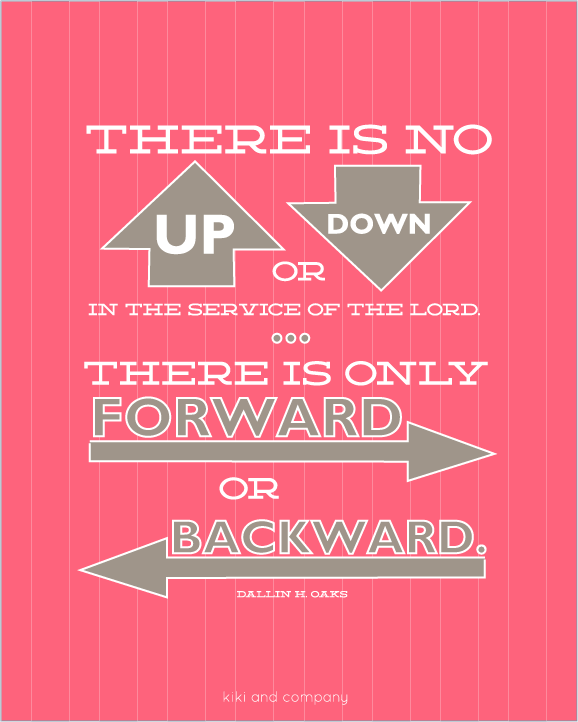 This print is an 8×10 print and comes in blue and pink.
You can grab this free print by clicking on the link below:
…..
Check out  Kiki and Company Easter printables by clicking HERE.