Ever have those moments when you start to forget that life is beautiful? I hope you can look around you today and see the little things that make life as amazing and wonderful as it is.
Today my life is beautiful because I have been married to the man of my dreams for 11 years..(and it keeps getting better..REALLY!)
Today is beautiful because I can sit in one room of my house and see and hear laughter and giggles coming from all around me.
Today is beautiful because I can feel a baby move and wiggle inside of me and it makes me so excited for weeks to come.
Today is beautiful because through all the chaos, I can feel peace knowing that all of the imperfections in my life make it beautiful.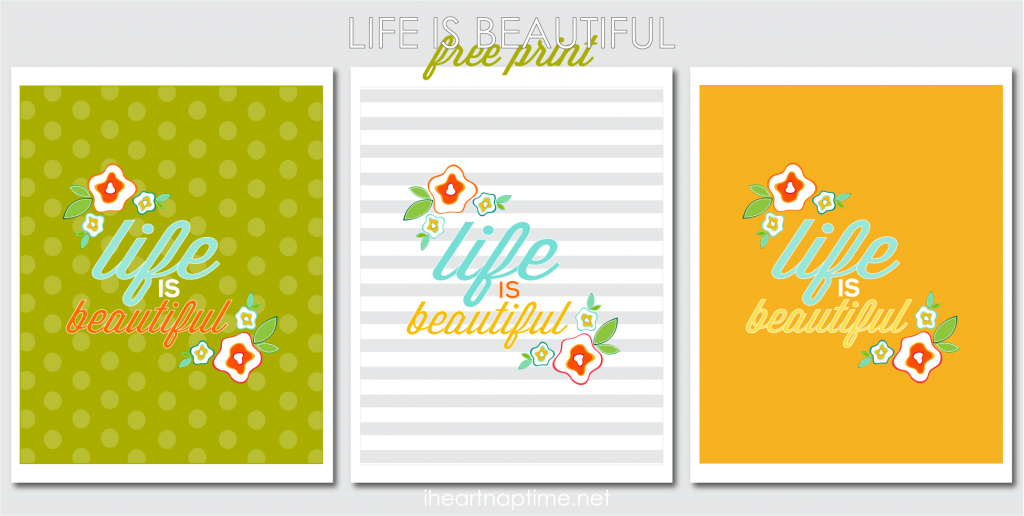 You can head over to I Heart Naptime to pick up these 3 8×10 prints to remind you to have a beautiful life today..even if it is just a moment!
What is making YOUR life beautiful today?