Today I will be doing something a little bit different. Today, I will join with about 60+ other women as we share a little piece of our heart with you.

We belong to the Church of Jesus Christ of Latter Day Saints otherwise known as "The Mormons". We are proud of this part of who we are! We are excited to team up with over 65+ of us strong… to extend an invitation to see a film. A film entitled "Meet The Mormons". This film is not meant to be an "in your face" – you must join our church film. It is simply designed and produced to uplift and inspire you through six stories of those of our faith who have followed promptings to follow Christ more fully in their lives. We hope you take the opportunity to enjoy this film. We hope your hearts are made light as you feel the goodness that comes from following our Christ and Savior. All proceeds from the film will be donated to The American Red Cross. So not only will you be uplifted and inspired, your money will be going to an amazing charity!!
We also would like to take a moment and share our personal testimonies, stories of our own personal conversions, and our own stories of how following our Savior, Jesus Christ has changed our lives. The light of the gospel of Jesus Christ offers a joy and hope that only following him can provide. We hope as you click through and read our stories and testimonies of the Church of Jesus Christ of Latter Day Saints, you will feel uplifted and encouraged. We are by you! We love connecting with our readers, that is why many of us do what we do! Please be kind and considerate in your comments. It takes great bravery for us to open our hearts and our mouths to share with you such a tender and personal part of who we are. We share because we feel strongly the need to share the peace and the hope that is the Gospel of Jesus Christ.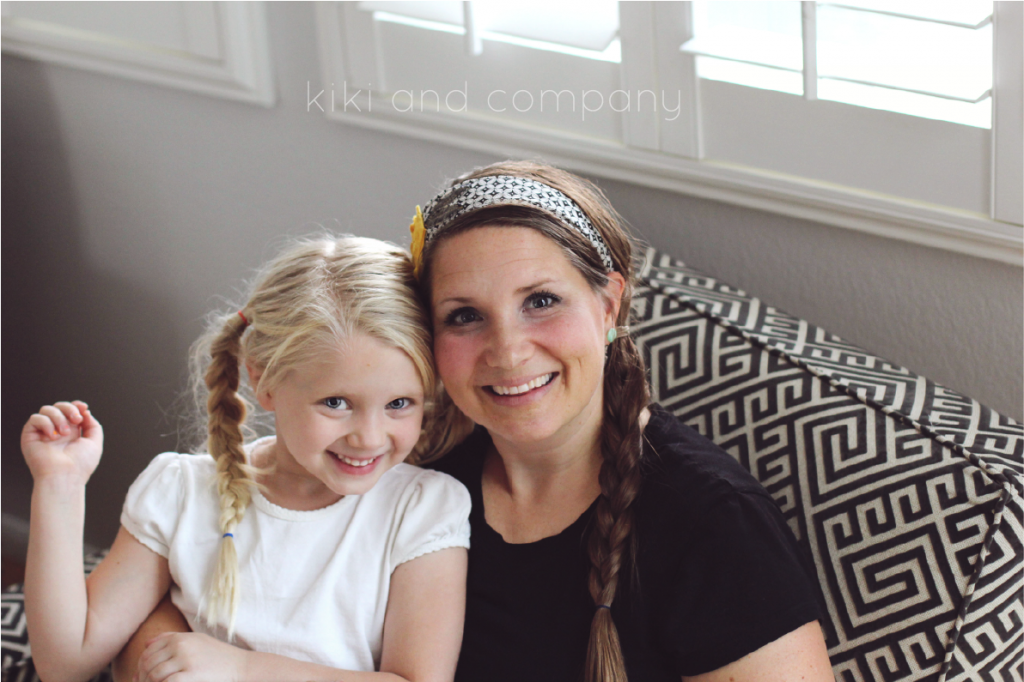 Before I start, I'd just like you to know that if you have ANY questions I'd LOVE to hear them. I don't know if there is a question I HAVEN'T heard about Mormons. Between growing up in a small town where I was one of about 30 Mormons in the school, going to a college where there were about 20 fellow Mormons, going on a mission to Alberta Canada and serving there for 18 months, my husband is even the bishop in our congregation right now and having had the opportunity to live all over the U.S. has given me the chance to talk about being Mormon to SO MANY PEOPLE. I love it. So don't feel bashful…ask away (with respect, of course!)
…..
Oh, I am so happy and excited today to be sharing some of my thoughts on being a Mormon. I love that with this movie out, it will give people a better idea of who we are and to dispel some of the myths that they may have heard. Let me introduce myself a little though first. My name is Kiki. I have 5 incredibly beautiful children who rule my thoughts from the time their sweet eyes open up first thing in the morning until my eyes close for the last time at night. I love being a daughter, a sister, a wife, a teacher, a friend and a neighbor, but today I want to share how being a MOTHER has been one of the most difficult, yet most growing and stretching roles I have ever taken on in my life and how it has been sweetened by being a follower of Jesus Christ.
The one thing that has made all of those relationships (and in particular, mothering) so instructive has been in living the Gospel of Jesus Christ. My knowledge of being a daughter of God changes the way that I mother. It makes me realize just how special and unique each of my children are. It teaches me of my relationship to my Heavenly Father and how much I rely on Him! Oh, and I do. Making the conscious choice to follow Christ EVERY DAY is what helps me to grow and stretch in new and exciting (sometimes painful and hard) ways. I don't know about you, but I have found that when I put Christ first, the rest of my life falls into place. I feel so imperfect, I feel so inadequate, I feel so in need of His grace every day of my life. And yet, as I turn to Him, I feel nothing but uplifted, strengthened and loved.
Just today, I sat with my 8 year old boy, as he was feeling less than motivated to finish some school work (as in he had been sitting in the same place for hours!), and I talked with him about the consequences of our decisions. I told him how much I loved him, what incredible gifts the Lord had blessed him with, and how much I wanted him to be successful. I stepped away and came back to find him in the same spot. My heart broke as I tried to inspire him to finish quickly and he just stood stubborn. And then I wondered how often I do the same thing. How many times a day does the Lord try to talk to me? How many times does He try to inspire me to seek someone out who may be having a rough day? How many times does He extend love and want nothing but for me to be successful? AND how many times do I stand stubborn?
I love this quote by our prophet, Thomas S. Monson: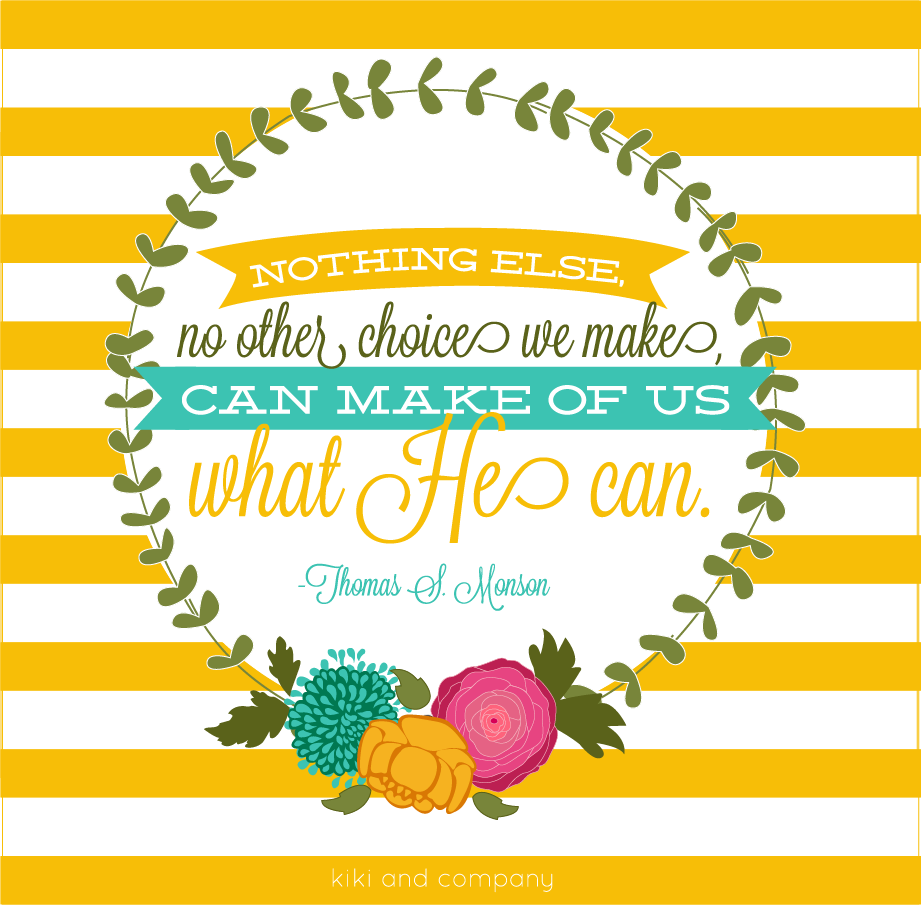 I really do know this. I have had times in life where I have strayed. I have forgotten the Lord for a period of time. I distanced myself from Him. And I found nothing but loneliness and hurt.
Those times in my life led me to know that as I turn to Him, He will make FAR more of what I think I should be because His vision is so much more. He sees that perfect lump of clay that needs to be molded, pinched, worked and put through the refiner's fire so that I can come back to live with Him again.
Following Christ has made me:
a more patient and understanding mother,
a more loving and forgiving wife,
a more grateful daughter,
a more kind and encouraging sister,
a more humble servant.
One of my favorite hymns is "Come Thou Fount of Every Blessing". In the last verse there is a line that says:
That is my prayer every morning as I get out of bed. I want my heart to be bound to God. I want to get rid of my stubbornness and be more humble, willing to listen and be taught and become the child He wants me to be.
Each day that I bind myself to Him, He is there, willing and ready to help. Heaven knows how much I need it.
…..
Again, if you have questions? I'd LOVE to hear them. More than anything, I love to talk about my faith and hear from my friends of other faiths.
I hope you will hop around and get to know the other women that have shared today. (You can find their links just below here) We'd also love to meet YOU! Below is a link party that you can link your Mormon.org profile up to.
Thanks for stopping by.

Adrienne | Free Time Frolics , Camille | Chicken Scratch n' Sniff , Natalie & Rebekah | House of Sprinkles , Kathleen| Fearlessly Creative Moms
Emily | The Benson Street , Staci | The Potter's Place, Alyssa | Alyssa.Marie , Kristen | Capturing Joy , Aly | Entirely Eventful Day
Katie | Clarks Condensed, Larissa | Just Another Day In Paradise , Camille | My Mommy Style , Candice | She's Crafty
Anita | Live Like You Are Rich, Landee | Landee Lu , Tara & Devin | Salt & Pepper Moms , Mallory & Savannah | Classy Clutter Kelli & Kristi| Lolly Jane
McKenzie | Girl Loves Glam , Pam & Lisa | Over The Big Moon , Melanie | Forty Eighteen , Sky | Capital B Adell | Baked in Arizona
Andie | Maybe I Will , Shatzi | Love and Laundry , Robyn | Create it Go , Rachel | R & R Workshop
Tiffany | Feel Great In 8 , Katelyn | What Up Fagens? , Brittany | BrittanyBullen , Ginger | Ginger Snap Crafts , Stephanie | Crafting In The Rain
Chelsey | Amber | Crazy Little Projects , Kallie | Smitten By, Elyse, Kristen, Lauren, Steph, Kendra & Camille | Six Sisters Stuff Annette | Tips From A Typical Mom
Amberly | Life With Amberly & Joe , Taralyn | Keep Moving Forward With Me , Jessica | What Does The Cox Say? , Lisa | Mabey She Made It , Kiki | Kiki & Company
Kierste | Simply Kierste , Tayler | The Morrell Tale, Jennifer | My Daylights , Cambria | Live To Be Inspired, Danielle | Today's The Best Day
Amber | Dessert Now Dinner Later, Natalie | The Creative Mom, Bobbie | A Vision To Remember , Becky | Babes In Hairland
Lisa | Pebbles & Pigtails , Mandy | Sugar Bee Crafts , Krista | Reclaim, Renew, Remodel , Wendy | Musings, Miracles, and Mayhem
Nat & Holly | My Sister's Suitcase, Britni| Play.Party.Pin , Montserrat | Cranial Hiccups , Heidi | A Lively Hope , Ashley & Meegan | Flats to Flip Flops
Alexis | We Like to Learn As We Go, Amy | The English Geek , Mariel | Or So She Says  Carrian | Oh Sweet Basil
Kirtley | The Gist of Fit | Aubrey | Dreaming of Someday, Natalie| The Messanos, Angela | Handmade In The Heartland
Other faith filled posts you may like:
Free Printables from the September 2014 Women's Meeting: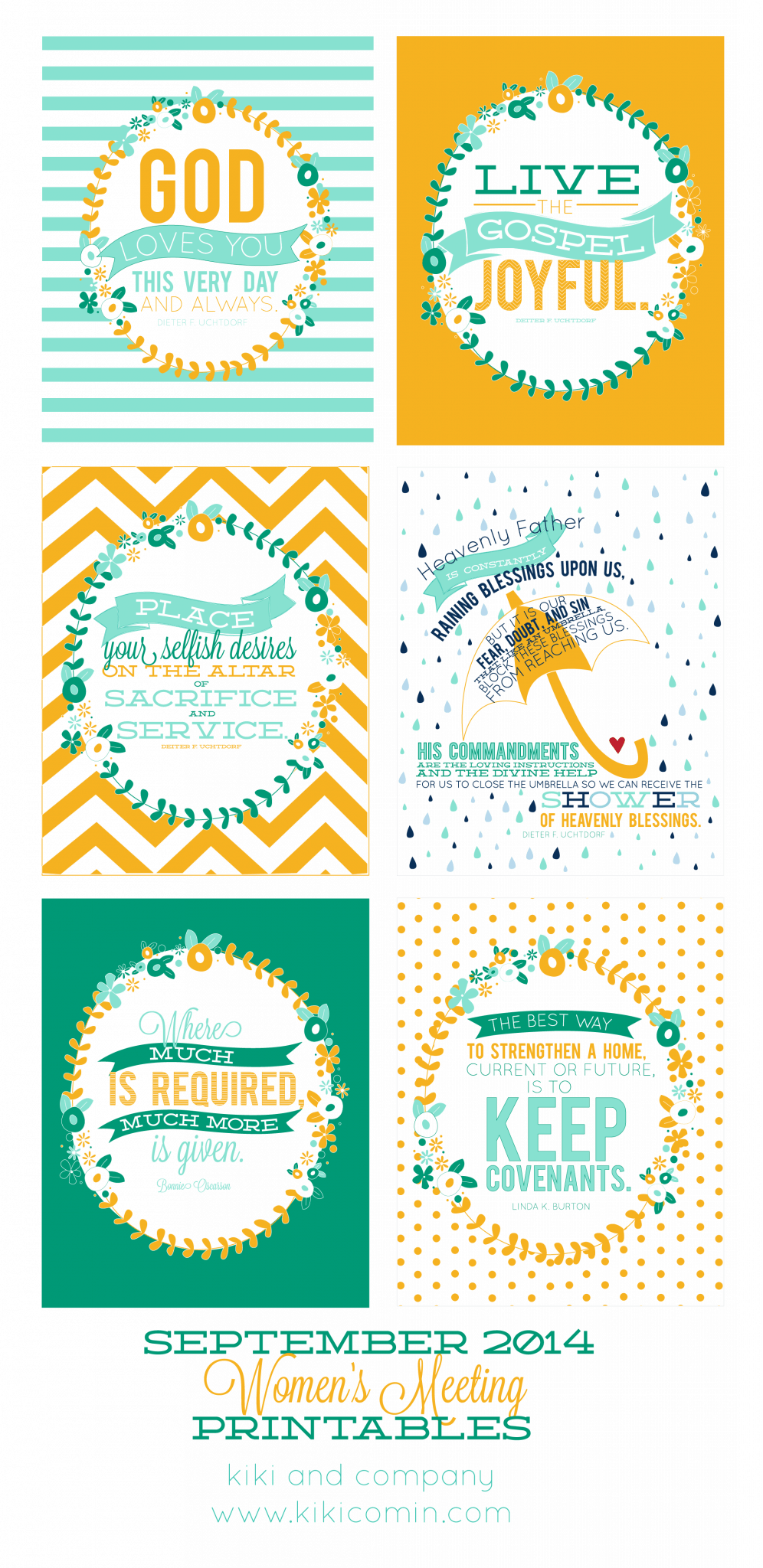 and a brand new Baptism book that you will have to see . Click here to enter to win one!