So happy you are here today! This week will be a week of fun LITTLE Halloween projects and ideas.
Today we will start off with these SUPER cute Kid Halloween Straws. How fun would it be to make these special little straws for a Halloween party.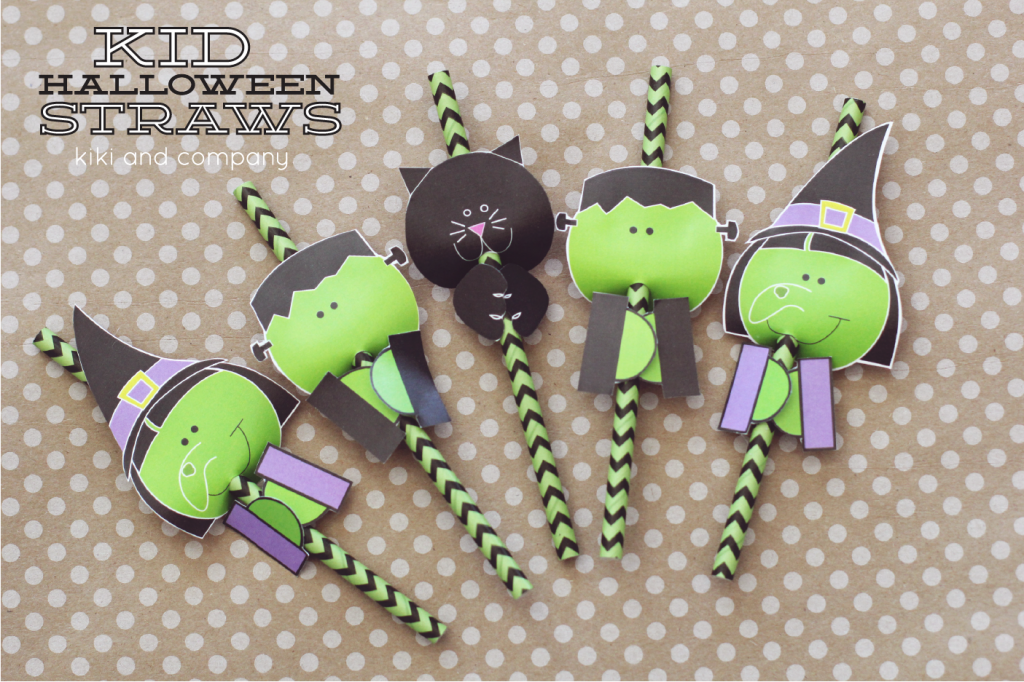 (It's so funny seeing a witch, Frankenstein and a black cat drinking as well!)
To make these is super simple.
1-Download and cut out the printables at the end of the post.
2-Punch a hole where indicated on the printables
3-Slide straw through, and glue little rectangle over the back of the straw to hold the character in place. (I found it easiest to glue one side of the rectangle, lay the rectangle over the straw, then add one more dab of glue to secure the rectangle on the other side!)
4-Glue hand in an overlapping manner to make it look like the character is holding on to the straw.
5- You are done!  I did a bunch of these at once and they came together super quick!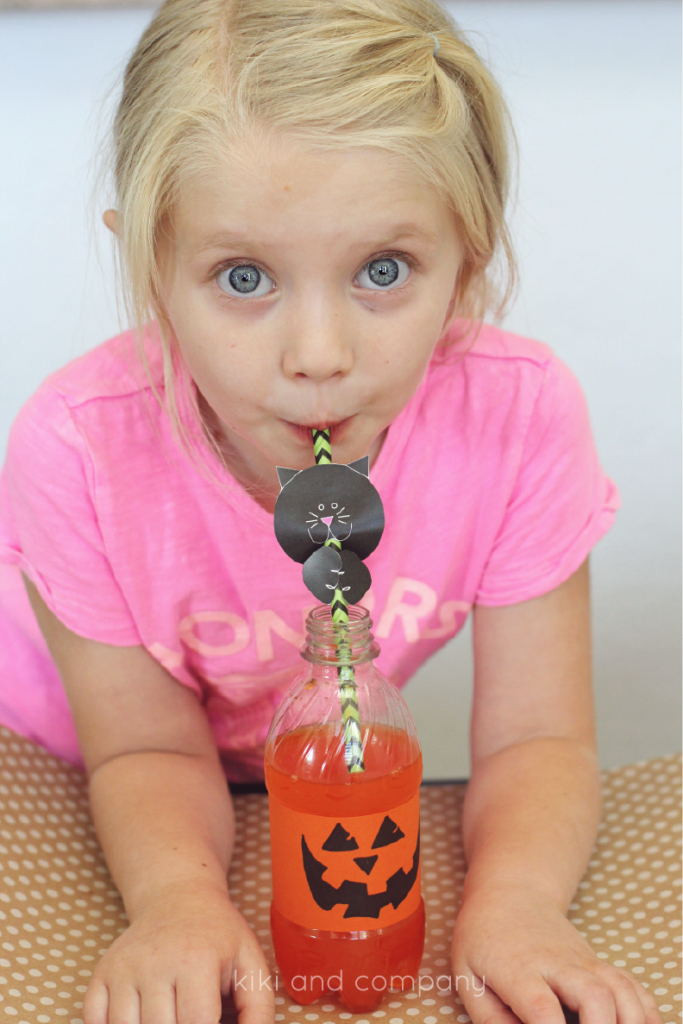 My kids were super excited to try these out and I thought they looked so cute drinking from them. I love a simple idea that makes a party pop!
Today I am also over at Tatertots and Jello sharing these fun (more adultish) Halloween Straws: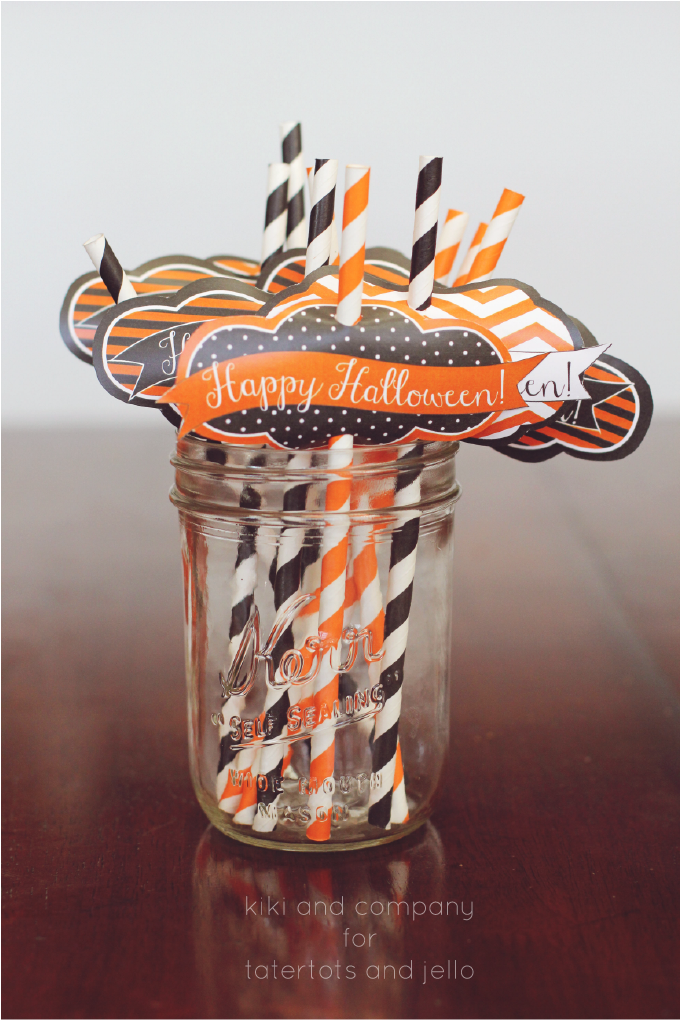 Run on over, grab these freebies and say hi!
Have a great Monday!
…..
To see other Halloween printables and projects from Kiki and Company:
Halloween Cupcakes and Candy Cup Wraps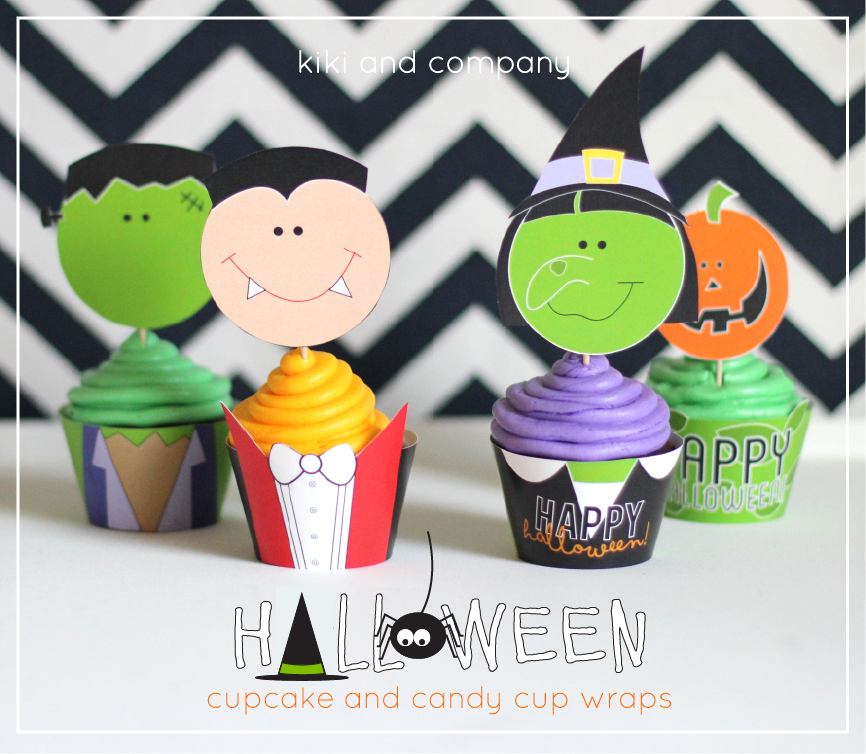 Make your little princess a Frozen Elsa Dress for Halloween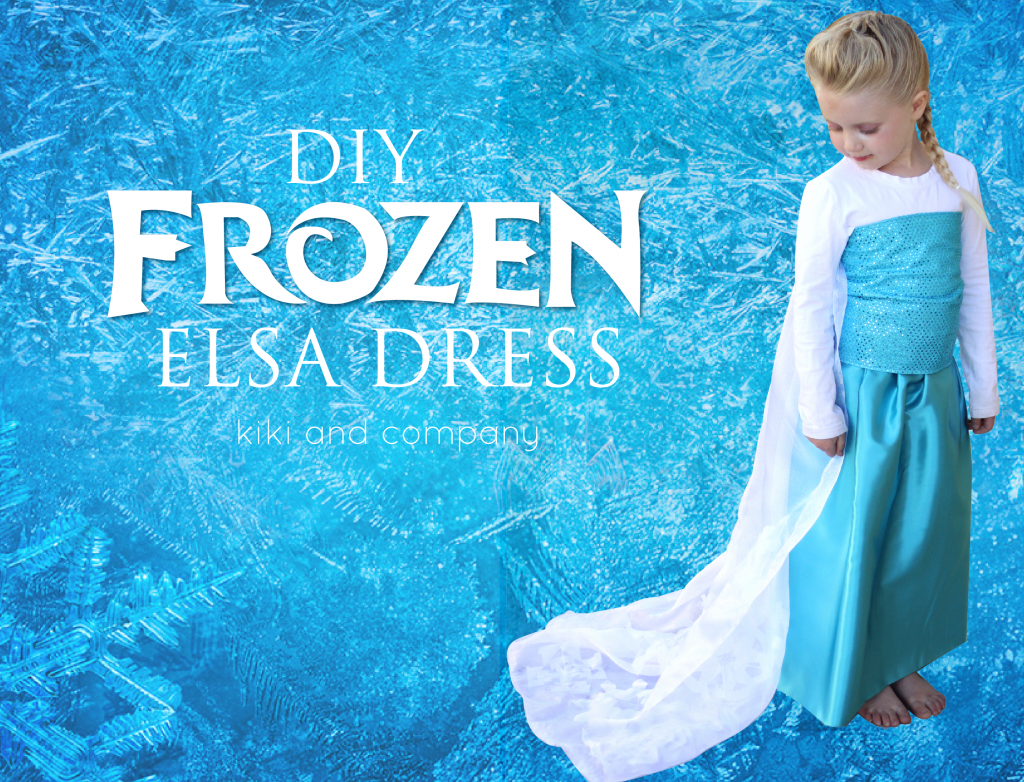 Come and grab a  Halloween Boo Garland!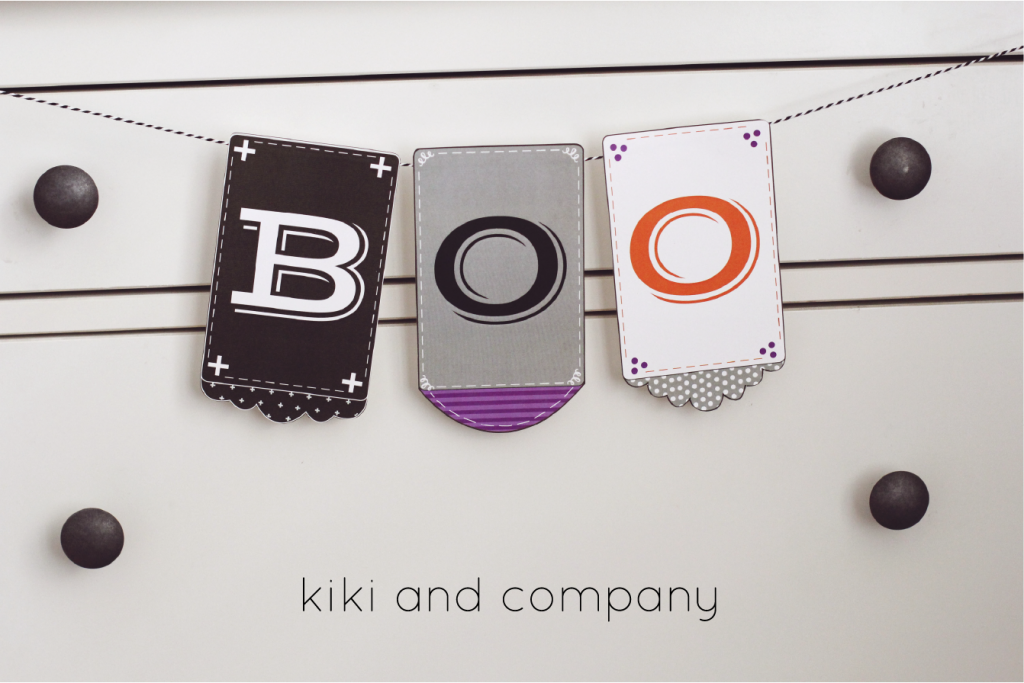 or find some Halloween Juice Box Covers here: