Last weekend was General Conference for our church. For those not familiar with the Church of Jesus Christ of Latter-Day Saints, two times a year, we meet together as an entire church via satellite, internet, radio, tv or live in Salt Lake City to be encouraged, taught and inspired by our prophet, apostles and leaders of the church. It is one of my favorite weekends of the year as I come away with a greater desire to GO and DO what God wants me to.  These printables came from talks given at this last General Conference.
I just love Elder Uchtdorf SO much. His talks are always inspiring, uplifting and really speak to my soul. From his talk "Receiving a Testimony of Light and Truth" there were a couple of things that I just loved, but for ANYONE, ANYWHERE, I think this quote is incredible. How often I find myself GATHERING. It is important. It is needed EACH day and the greatest source of light is from our Heavenly Father.  It's my goal to make it my quest.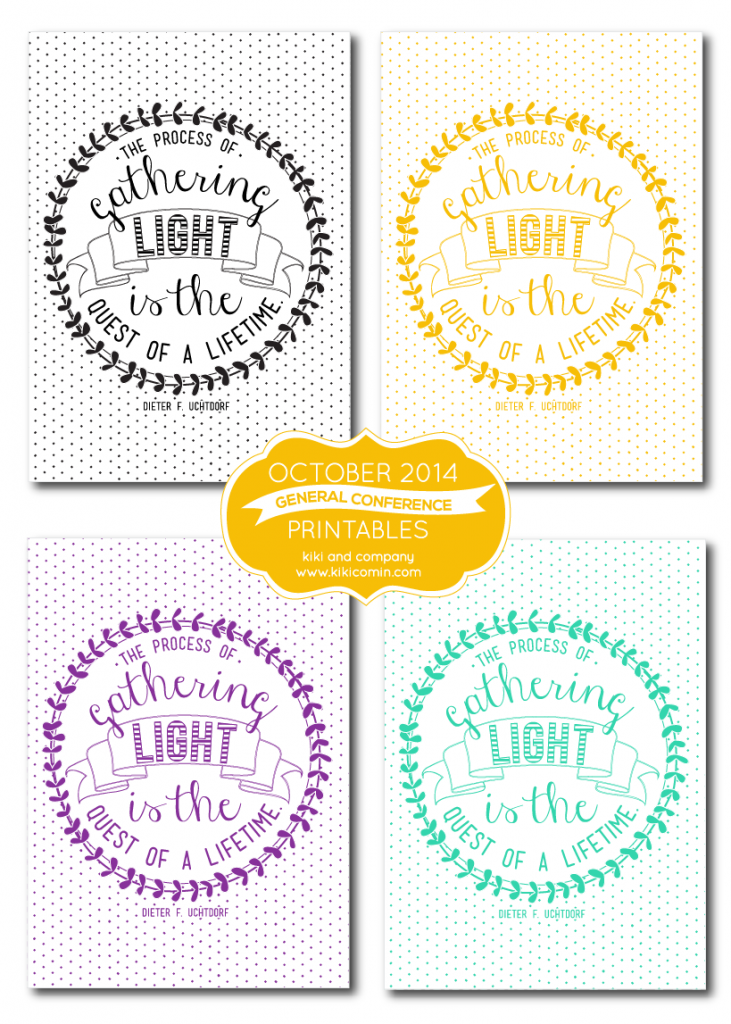 Today and tomorrow I will be sharing all of my General Conference prints. I hope you will come back and download them to share and use for yourself. I'd love for you to share on Facebook or pin for later! Thanks.
…..
Here are other Faith filled posts you may love:
Free Printables from the September 2014 Women's Meeting: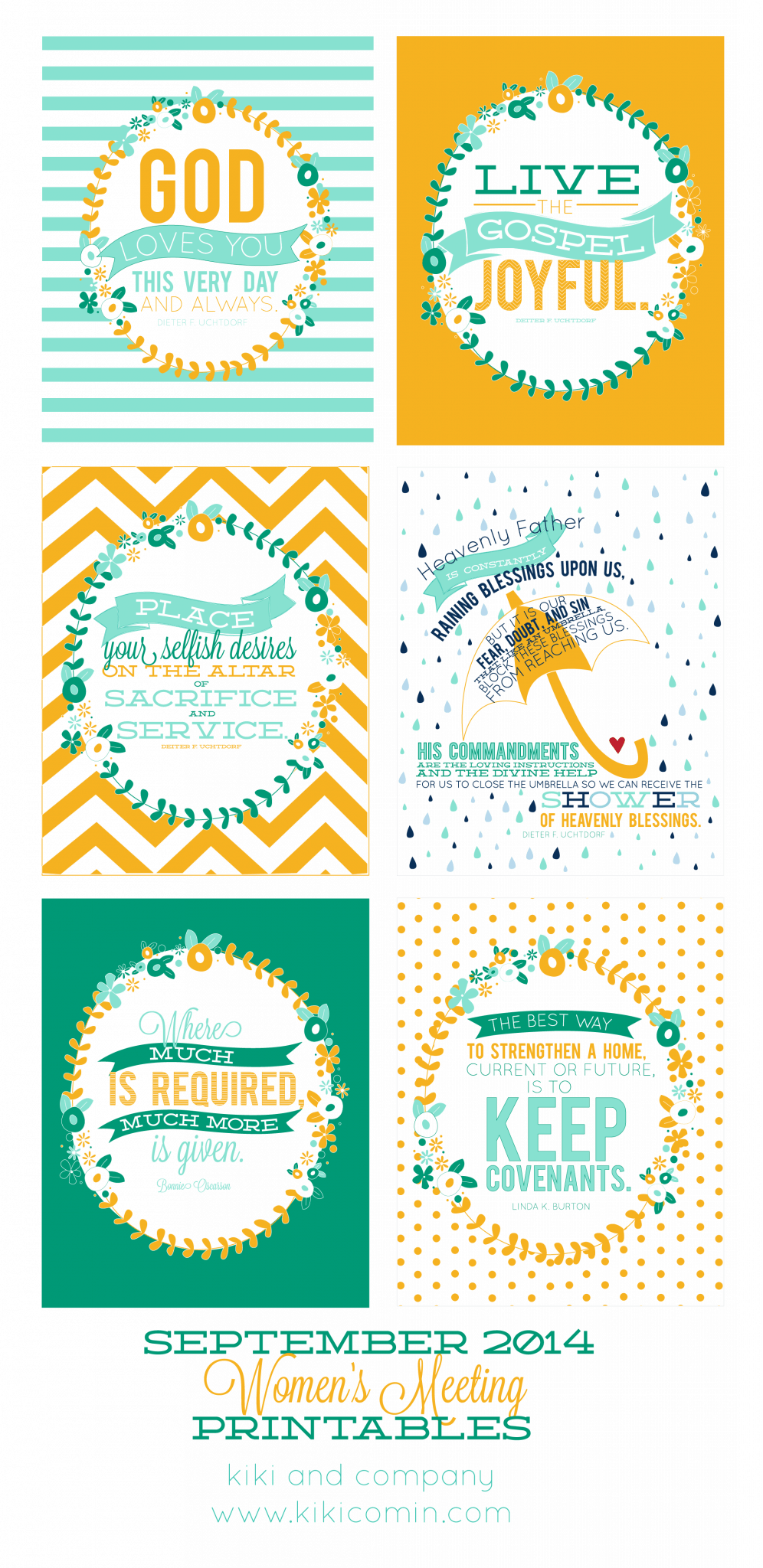 and a brand new Baptism book that you will have to see . Click over to enter to win one!