A few months ago, a blogging friend, Amy, from Serving Pink Lemonade,wrote and asked if I would like to review her book coming out. I was so excited to be able to check it out and wasn't disappointed when it arrived. The idea of a quiet book has always been a little daunting to me. I LOVE the idea, but coming up with the ideas and getting them just right takes SO long.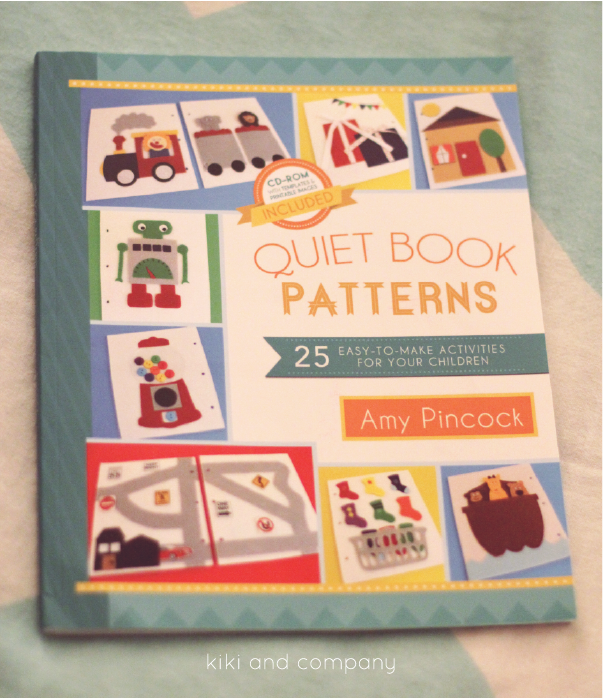 AND…cue this awesome book! Amy has taken all the guess work out for you. She has 25 pages all designed to keep your littles quietest when it matters most (I think immediately to church and restaurants).  The supplies you need are simple and easy to find at ANY craft or big box store (think Wal-mart).
There are so many great pages…here are a few of my favorites:
LOVED this bubble gum machine page: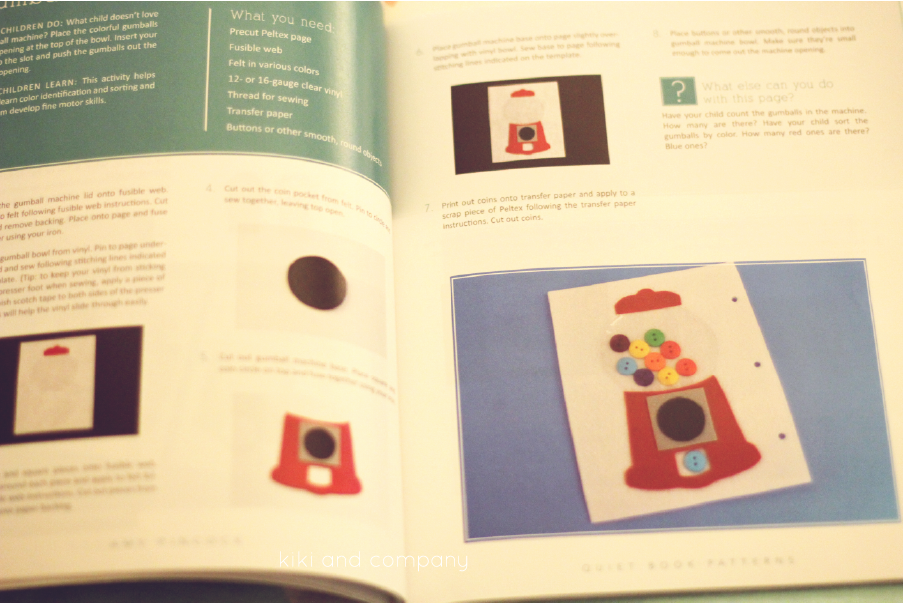 My BOYS would LOVE this robot Snap-On page: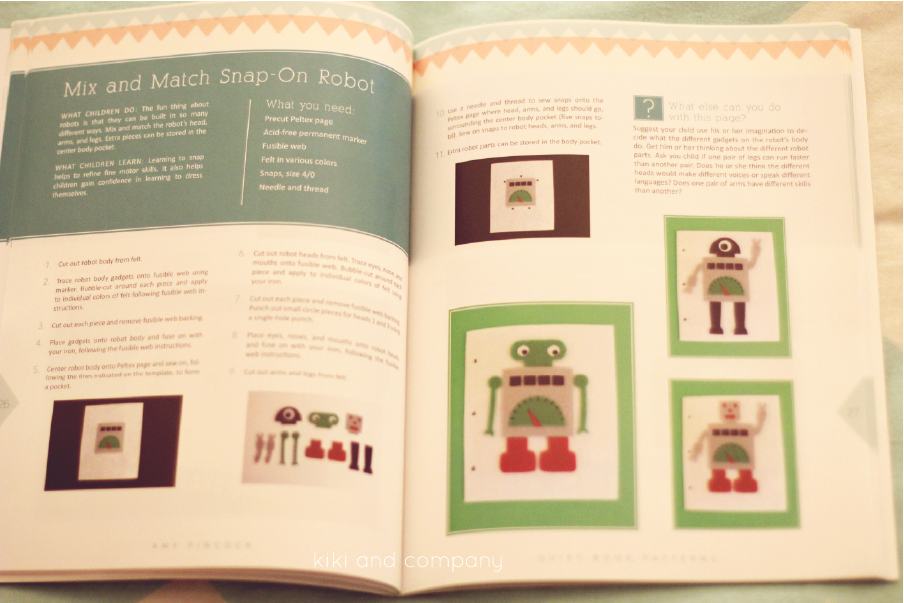 One of my favorite parts of the book is the "What Children Learn"  as well as the "What else can you do with this page" features that comes with each page. LOVE that you can use them for more than just ONE thing!
My girl would swoon over this ballerina (learning to tie your shoes) page: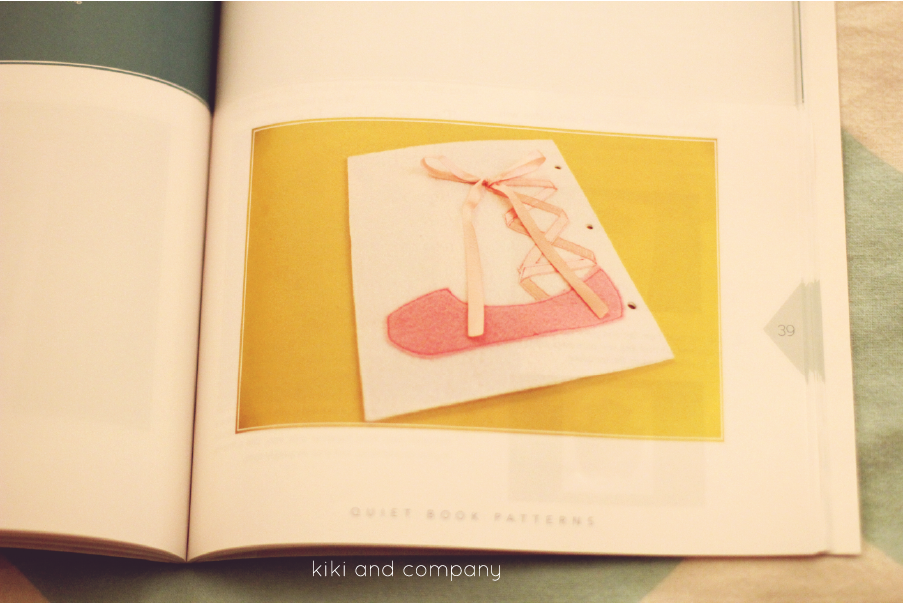 If you have a computer, Amy has put all the templates and patterns on a handy CD for you…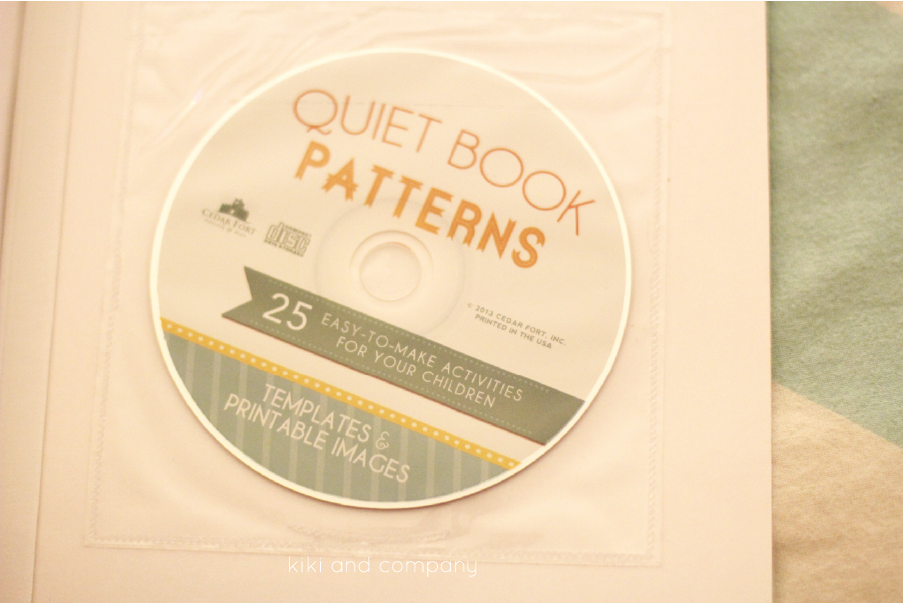 If not, she has included all the templates in the book so you can use them straight from there as well!
Now that I have 5 kids that I sit with each week at church by myself, I  find this book SUPER helpful! I can't wait to get mine all done and show you the book in action.
But until then, you can find Amy's book on Amazon HERE (just $9.99! Can't beat that!)
Amy has also been so generous and is giving away 3 copies of the book to 3 of you! Giveaway begins today and goes for one week. 3 winners will be notified. Good Luck!