Yesterday, I showed you how to make these cute candy robots…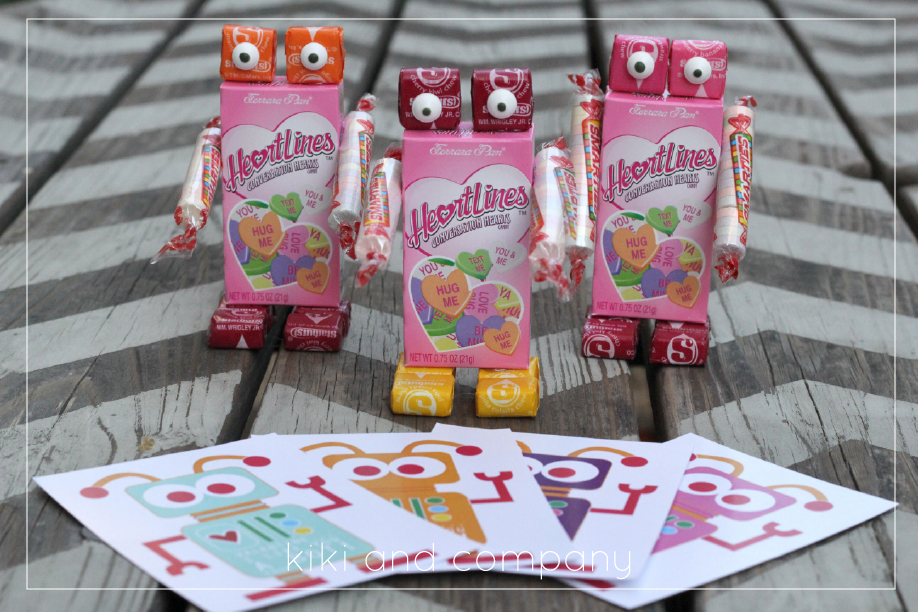 and today you can pick up these free robot Valentines.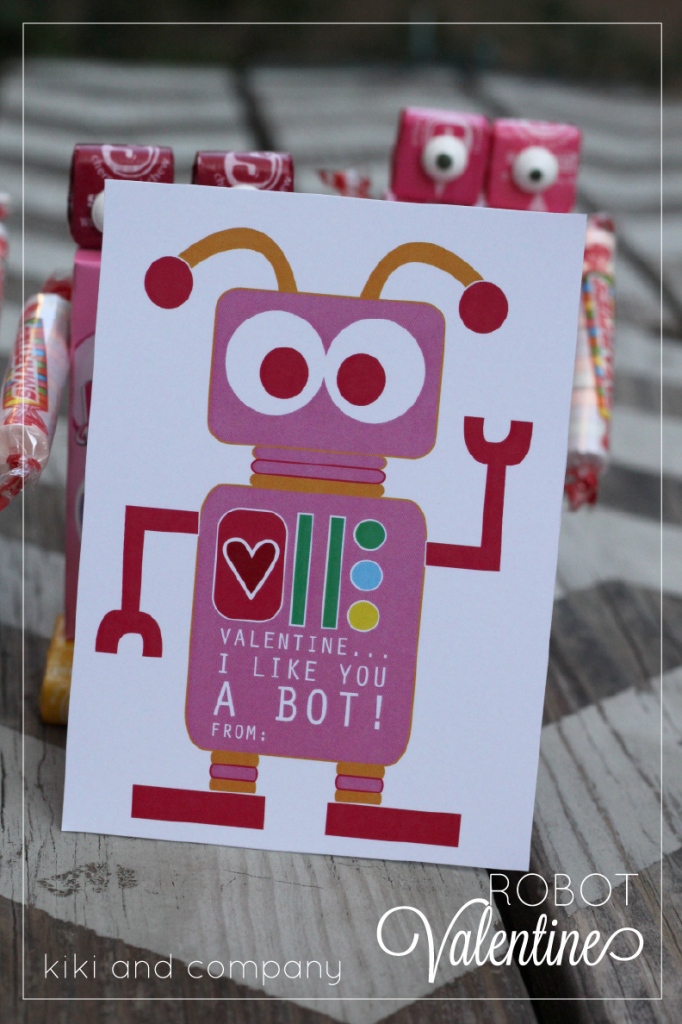 They come in 4 colors for both boys and girls, and would be a perfect addition in a cute bag with the candy robots or super cute all alone!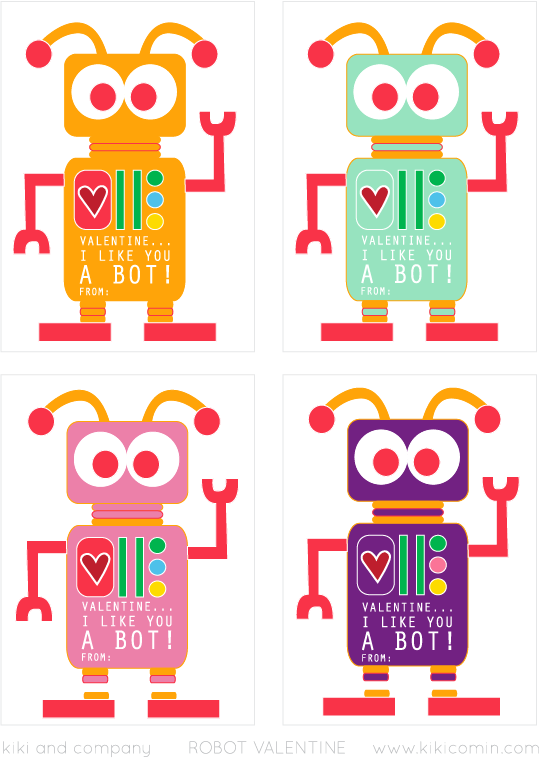 Grab your free Robot Valentines by clicking here.
Have a great weekend!