Welcome to Kiki and Company. To anyone who is new, I hope you will find yourself coming back over and over again. For those who are regulars, so glad you are back. I love all my visitors. Make sure to check in and let me know where you are visiting from!
Today, I wanted to share a mini print set that I have been holding on to for awhile. While getting ready for SNAP, I wanted to come up with some prints that I could hand out to let the contacts I made know what my style was. I just adore these two prints. I love the message of both and they are perfect to add to my collection of other mini prints. I hope you will use them to inspire yourself and others. Print them and give them away, print them and write on the back and slip in on your child's pillow, print them and add it to a little spot in your home that needs a little color pop.  Until August 1st, you can have these prints for free. On August 1st, they will go to their normal price of $6!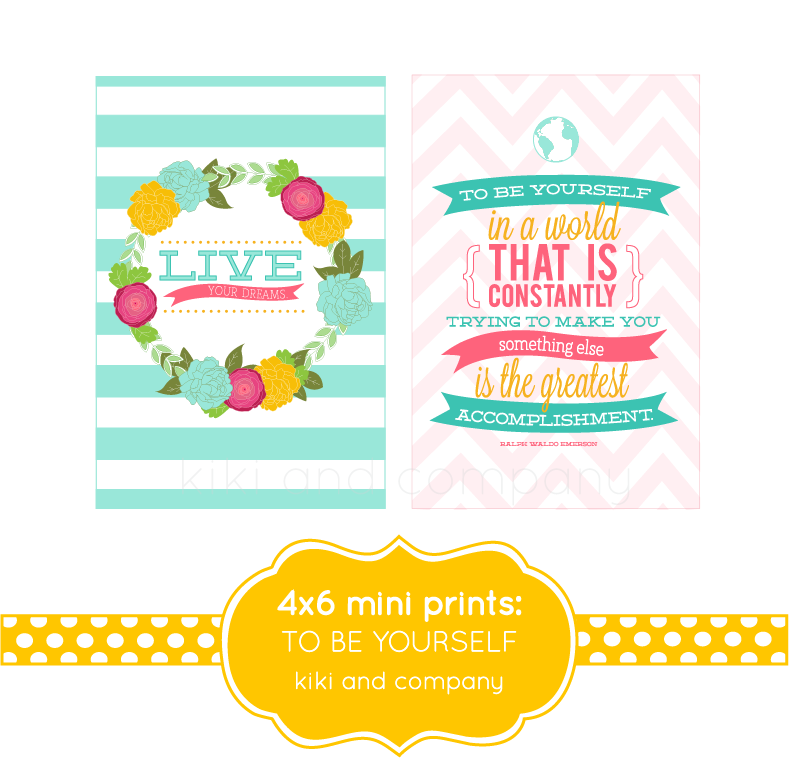 To download these mini prints for free (until August 1st…usally $6) click on the link below:
And today is your lucky day…I am over at Eighteen25 sharing these mini prints as well: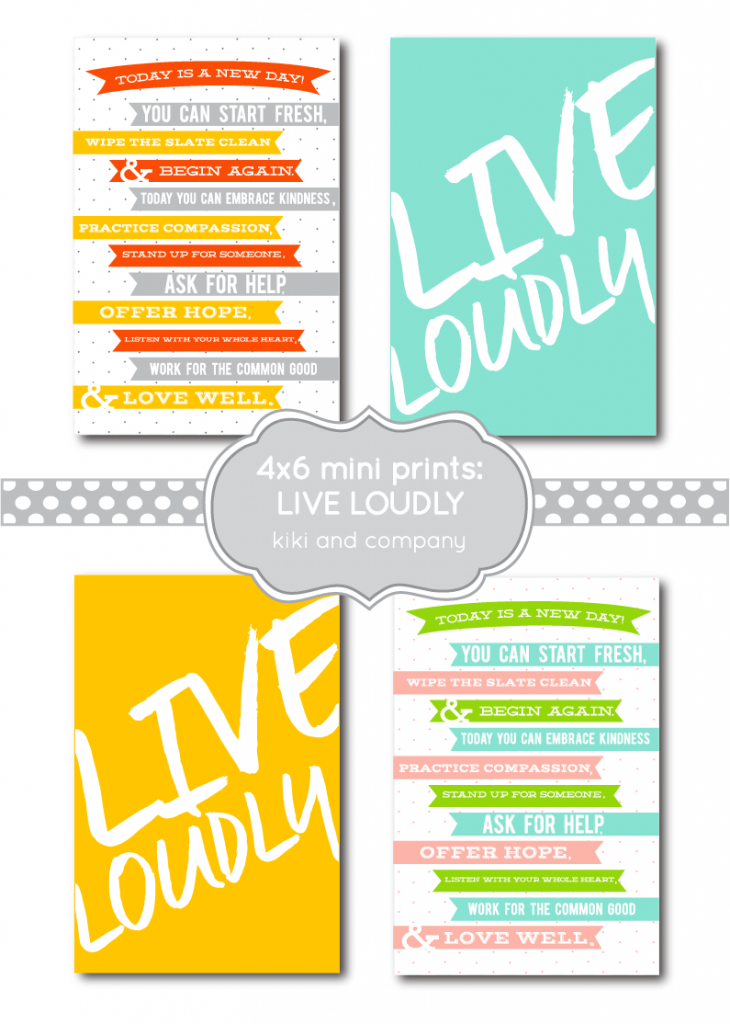 …..
To find the Enjoy the Sunshine Mini Prints click HERE
To find the Be Awesome Today Mini Prints, click HERE:
Have a happy day!