Oh dear, I have to admit something. You remember that I had a baby 6 months ago, right?! Well, I am actively trying to shed my baby weight right now and am in a competition right now with one of my friends to see who can go without sweets the longest. BUT I have this weird thing, that I just LOVE to bake! So what's a girl to do? I bake and give it away!
The hardest thing is when I find amazing recipes like THIS ONE that I found over at Is This Really My Life?..and I know I have to pair it up with some of my favs.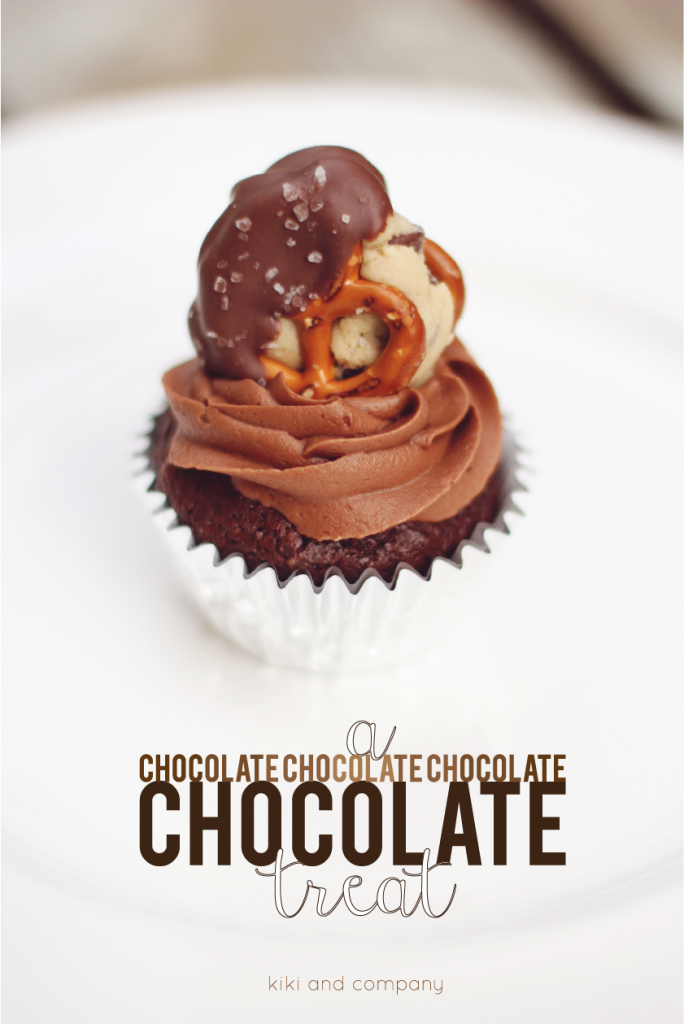 I just didn't even know what to call this so I just kept writing chocolate over and over. SO the recipe?
I'm going to send you over to Is this really my life for the Chocolate Covered Cookie Dough Pretzel Bites. Um..does that sound like perfection. (my husband said it was) The only thing  I did different was add some sea salt to the chocolate at the end.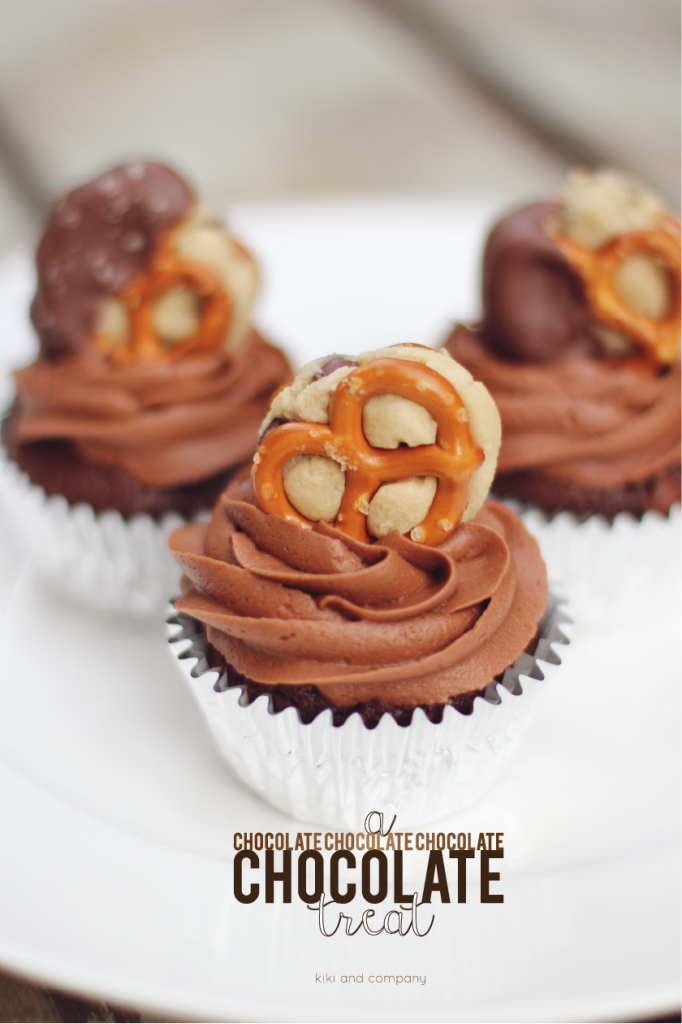 My chocolate cupcakes are made with a box mix! Can you believe it? BUT in addition to the ingredients that the box calls for, add in 1 box of chocolate pudding and 2 cups of milk chocolate chips. Bake them just until the cake barely holds shape. (you do not want to overcook them)
The chocolate buttercream:
3 cups powdered sugar
1/2 cup salted butter
4 tbsp. milk
1 1/2 tsp. vanilla
4 tbsp. cocoa powder (if you want it more chocolatey, add more)
Mix all of the ingredients together. If you want it thicker, simply add more powdered sugar. If you want it thinner, simply add a little milk.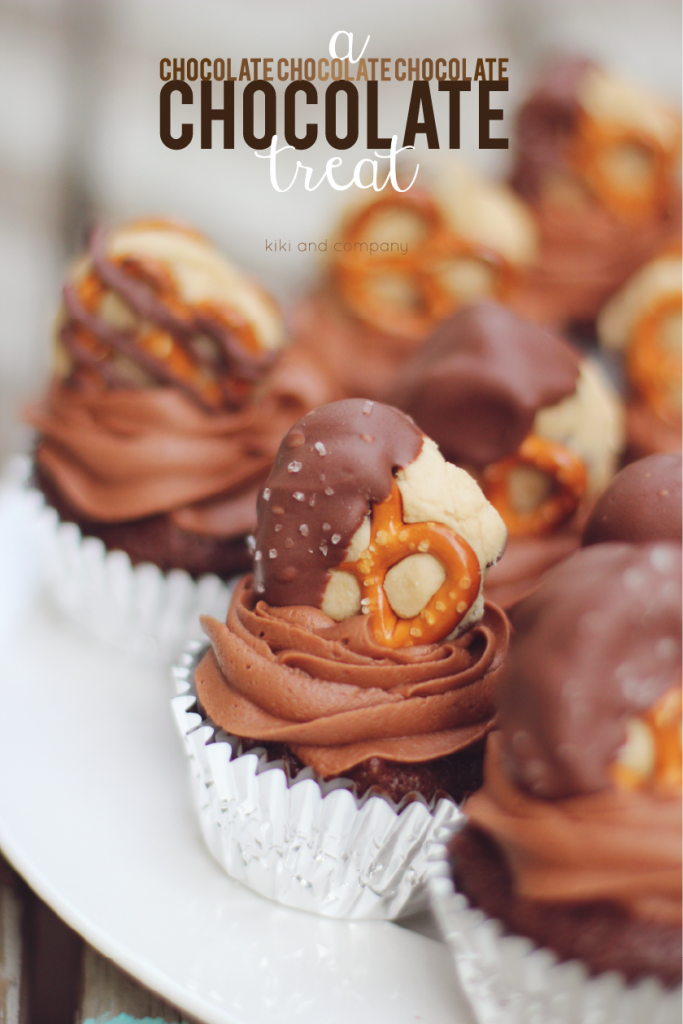 So if you LOVE chocolate. Make it all and then enjoy it for me…and let me know how it tastes! 😉