Oh, Father's Day! How I love you. I look forward to a day to spoil my husband in the middle of the year and let him know how much we appreciate him. I really do think fathers are overlooked too often in life. Mothers tend to be with their kids so much, but did you know (and these are just a few):
· Toddlers securely attached to fathers are better at solving problems.
· Six-month old babies score higher on tests of mental development if their dads are involved in their lives.
· With dads present in the home, kids manage school stress better.
· Girls whose fathers provide warmth and control achieve higher academic success.
· Girls who are close to their fathers exhibit less anxiety and withdrawn behaviors.
(Meg Meeker, M.D. Strong Fathers, Strong Daughters)
I am SO grateful for the incredible man that I married. He is caring, loving, warm, happy, optimistic, crazy fun, loyal, funny, sarcastic, smart and driven (plus a hundred more things). He teaches my kids by example and fosters so much growth in them. His one wish is to spend as much time with them as he can. He takes them out on dad dates (though the boys and he call them "mandates") and wants nothing more than for them to be productive and successful contributors to our society. He is our superdad!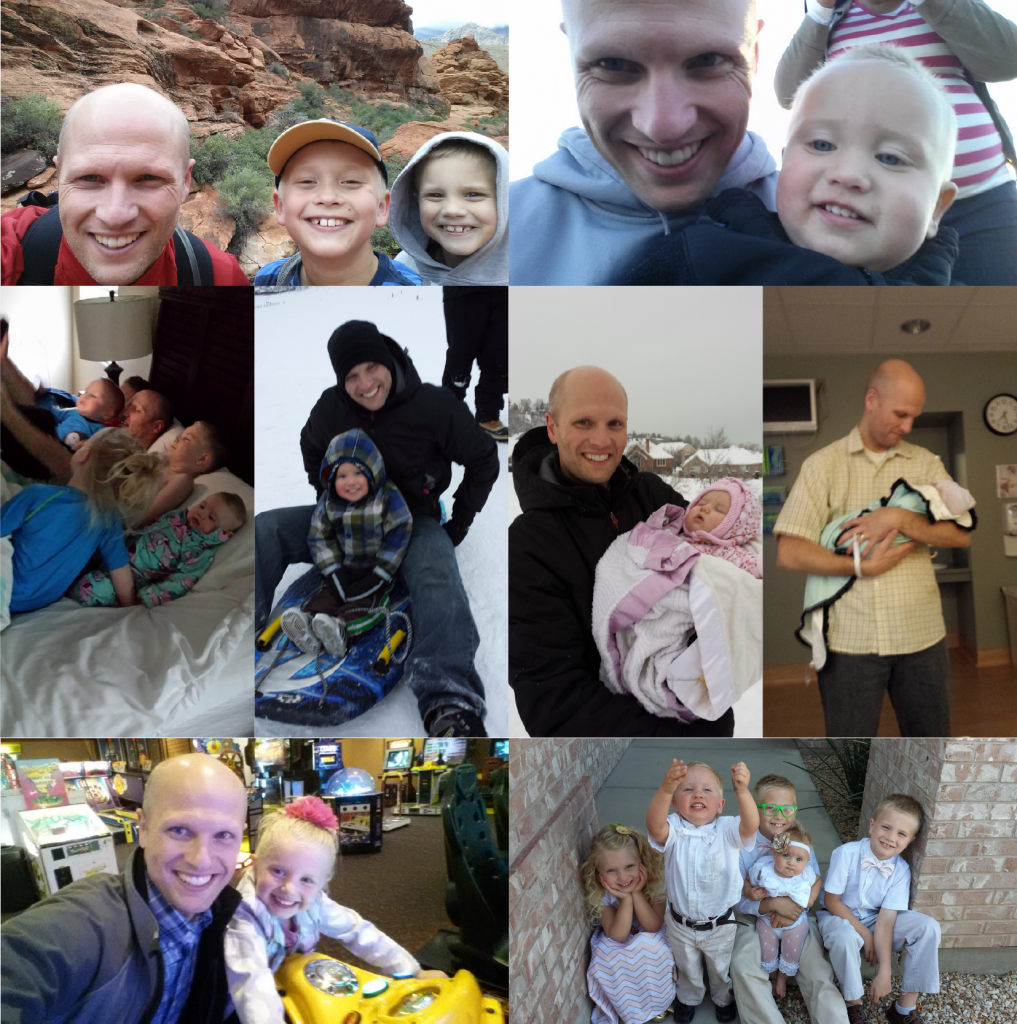 Look what an awesome sport he is 😉
I also couldn't be more grateful for my dad. What an awesome dad he has always been. He was always worried about us, he would sacrifice time and energy to help us succeed in whatever we wanted to. He is FUNNY, kind, gentle and tender hearted. He taught me so much through his example…never afraid to dig in to lend a hand and do work right along the side of us. And he is passionate. He was a P.E. educator for 43 years and I have never seen another like him. Love you dad!
AND lastly to my father-in-law who taught my husband how to be a dad I will be forever grateful! When I think of him, I think of the most service-minded, loving, happy man. He has a knack for being the most giving and sweet hearted man (though he would NEVER admit it). He'd give the shirt off of his back if it would help someone else, even a stranger. I couldn't think of anyone else that I would want to have as an awesome father-in-law.
So as I was thinking of these amazing men in my life, I remembered this sweet video I have watched a thousand times in the last while (it's one of my kid's favorites). And each time I see these quotes I am reminded how grateful I am for the men in my life.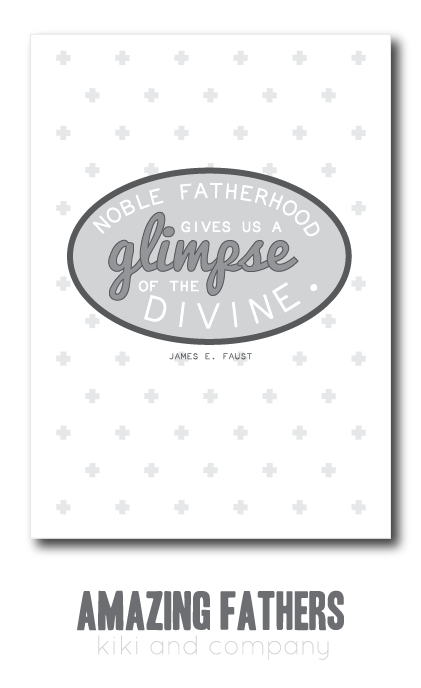 and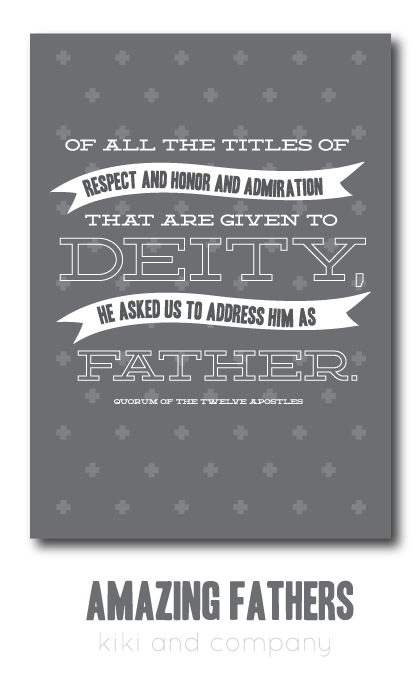 How grateful I am for the dad's in my life. I have surely been blessed a million times over.
I hope you will print these out…use them as a note card or hang them so they will be reminded how much you love them.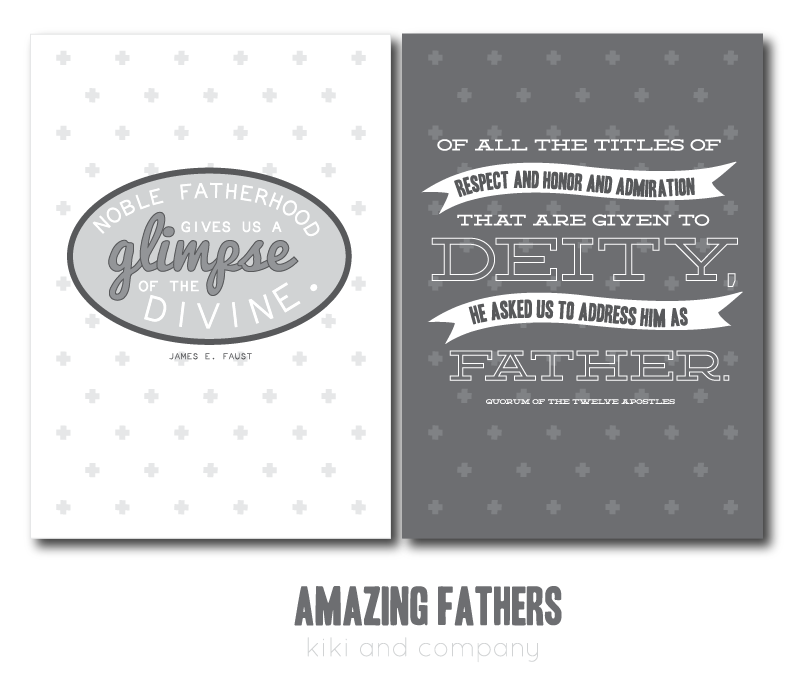 To download these two prints click below:
Happy Father's Day!
…
To see other Father's Day projects and printables I have for you: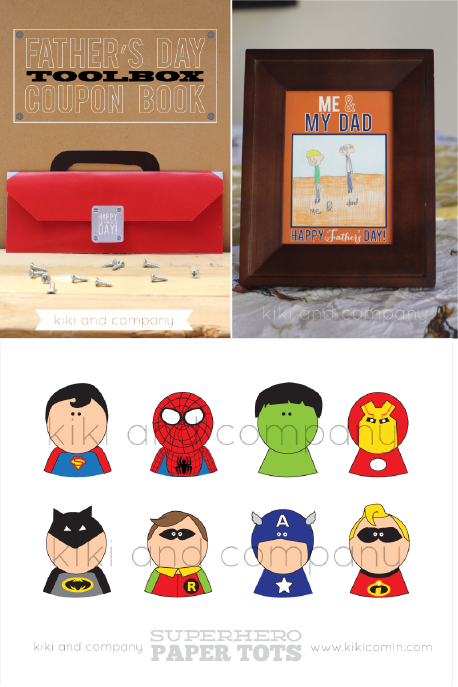 Toolbox Coupon Book / Father's Day Print / Superhero Dad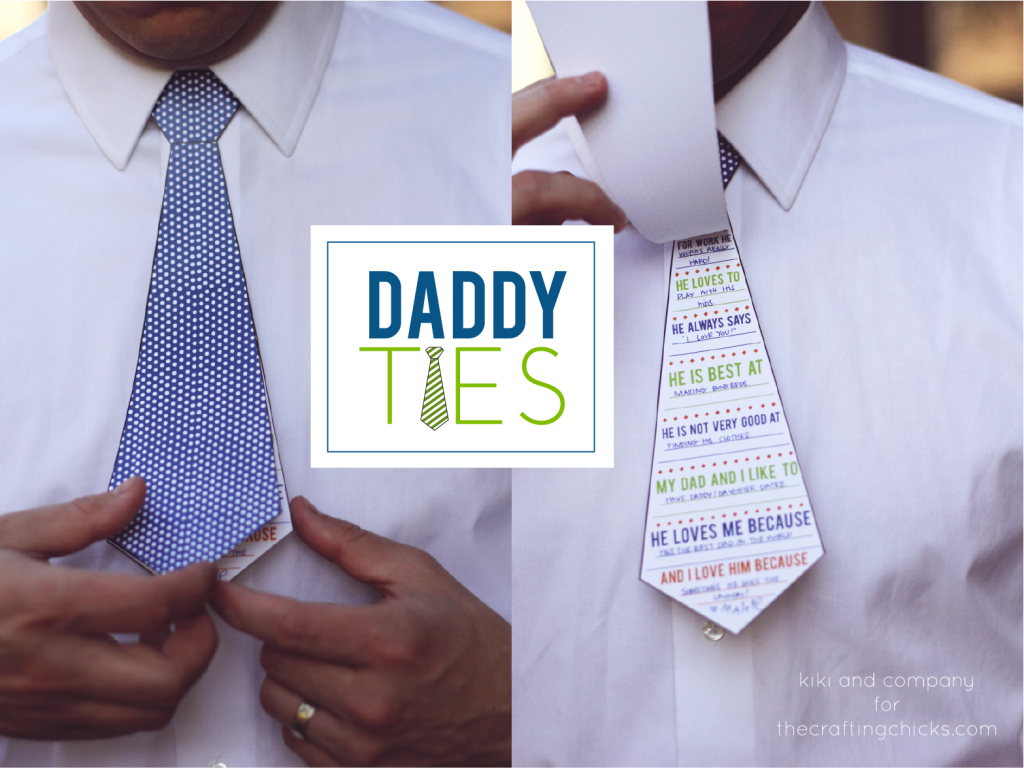 Nothing like making a card they can wear, right?! Head on over and grab it HERE.
And here are some Dad/Grandpa Notes you can place all over the house for him: