Oh Summer, how I love you! I don't know about you, but my least favorite words are "I'm bored". Living in Las Vegas where the temps are already well into the 100's, my kids and I  have to find a lot to do INSIDE.
This summer I hope you hear a lot less "I'm bored's" and find some fun excitement with my Summertime Cube and Activities: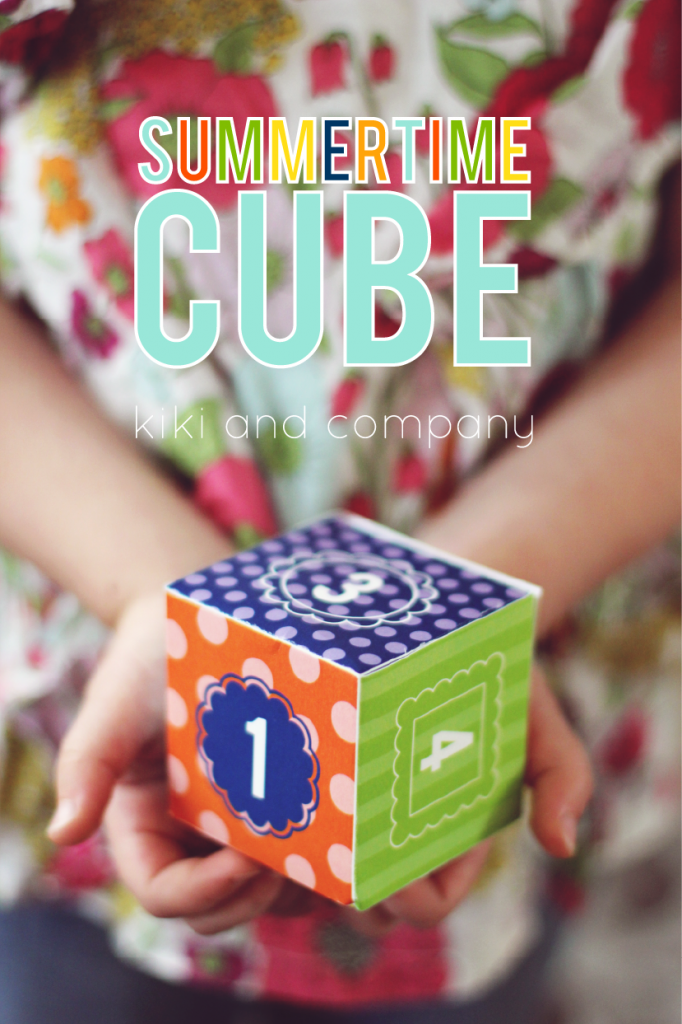 I know you won't need this everyday, but when you need a little summer pick me up, simply roll the dice and pick an activity under that number on the activities page!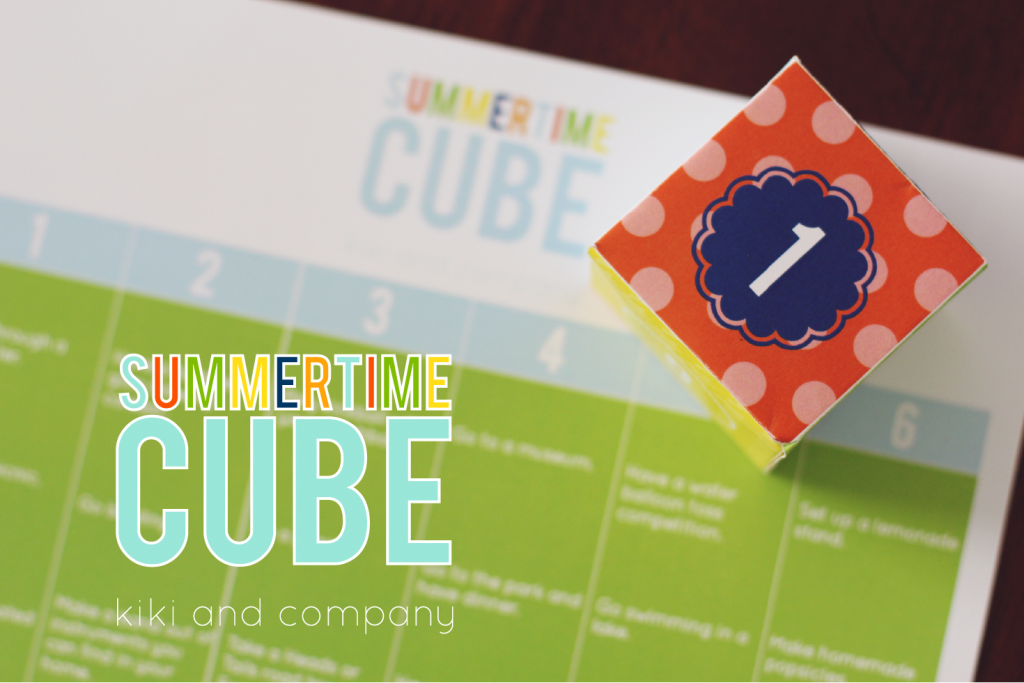 The dice is super simple to make. Simply download and cut out the template. score along the lines. Fold and glue (I used hot glue) and you have a perfect little cube!
With activities from making cold treats, to swimming, having a bubble gum blowing competition and having a tea party, I hope this summer you create some happy memories with your kids…I know mine are looking forward to using this. 🙂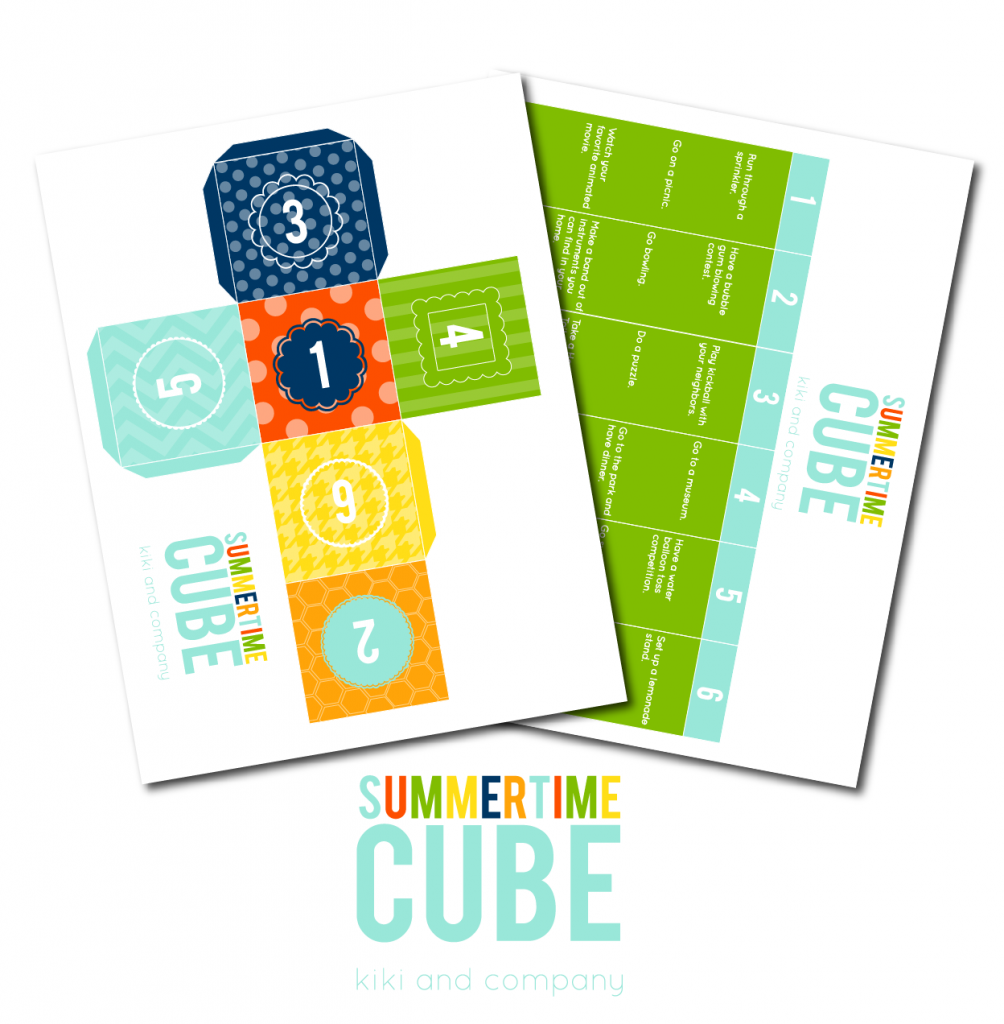 To download the Summertime Cube and Activities, simply click on the link below:
Today I am super excited to be a host for the Summer Camp Link party so we can see YOUR ideas:


I hope you're all enjoying the fun and fabulous posts by our awesome Summer Camp Counselors – we sure love them! Don't worry, we're not done with Summer Camp just yet, we still have a few more weeks of Summer Camp fun left! But we want EVERYONE to be involved in Summer Camp, so we're hosting our annual Summer Camp link party because we want to see YOUR fabulous ideas as well!
Our Summer Camp Link party starts today and will run through Saturday June 28th. Feel free to link up any projects, ideas, crafts, etc. that you have created which involve Summer Fun & Kids. We want new ideas as well as ideas from years past…the more the better! We'll feature some of our favorites throughout the party on our blog. We've recruited some of our Summer Camp Counselors to help host our link party.
When you link up to our party, it will show up on ALL the following participating blogs:
Design Dazzle | Simply Designing | Suzy's Sitcom | Paisley Petal Events | Kiki & Company | Bloom Designs | The Crafted Sparrow | Pink Cake Plate | Jaco'lyn Murphy | The Scrap Shoppe | a girl and a gluegun | Ginger Snap Crafts | I Dig Pinterest | Daisy Mae Belle | Artzy Creations | Happiness is Homemade | Apples 4 Bookworms | Not Just a Mommy | Love the Day | Hoopla Palooza | Confetti Sunshine | Bombshell Bling | Holy Craft | Party Patisserie
Be sure to visit all of our new and previous Summer Camp ideas as well, by clicking the banner below!