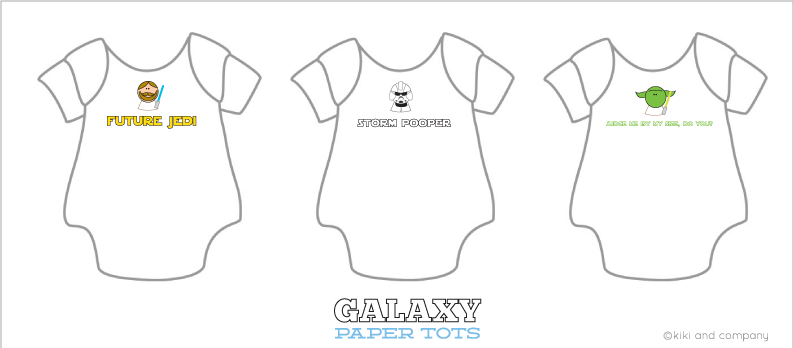 Do you go to a lot of baby showers? I know I do and am constantly looking for quick and fun gifts to make.  This is a perfect gift for the Star Wars lover or really for any boy shower you are headed to! This is another fun Paper Tots project you can use any of the line of Paper Tots to make..fun to customize to your liking! Don't know what Paper Tots are? Simply see posts HERE and HERE to read all about them and grab some free Paper tots!
This is Baby Jedi: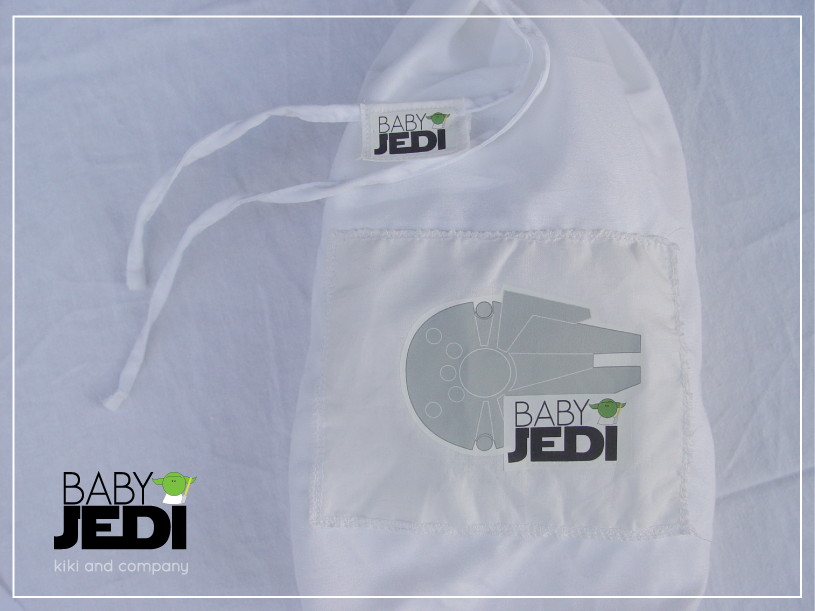 A quick  drawstring sack that can be customized..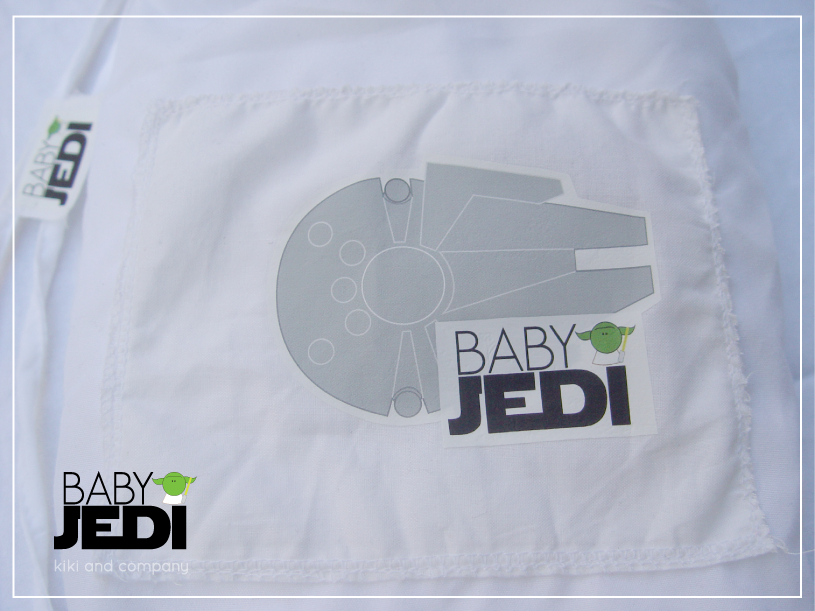 it even has a sweet tag: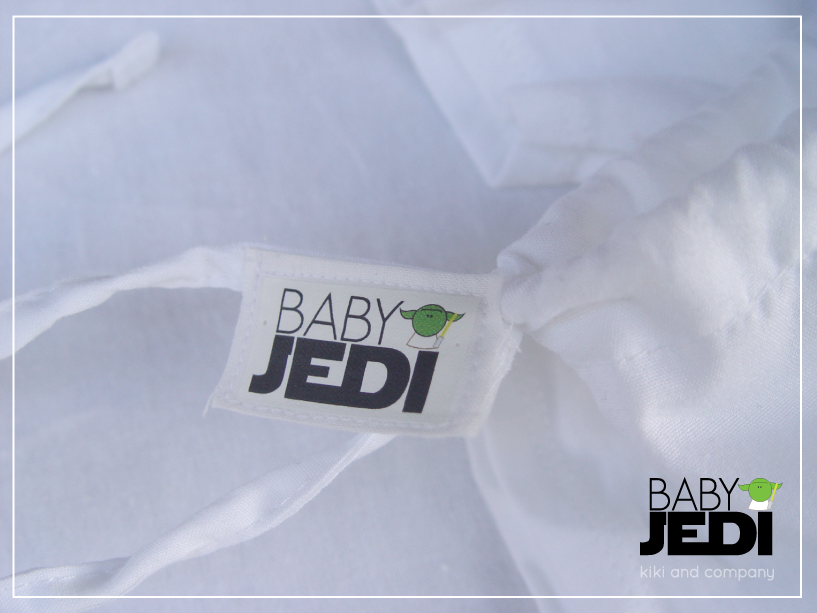 To make the bag you will need :
8″x20″ piece of fabric (you can make bag bigger or smaller as you wish)
thread
sew on velcro
dark t-shirt transfers- this will allow you to print the images on it and iron on without flipping the image
Baby Jedi designs
1- To begin, print designs out on transfer paper.
2- Cut out each design (in rectangle)
3- To begin, zig zag stitch or serge all around the outside of your fabric (to prevent fraying)
4-Fold fabric, right sides together, and sew 3 sides together.
5- Flip bag out and iron.
6- fold over top edge 1/4″-1/2″ and iron, then do it one more time (this is to create a finished edge). Sew around the top.
7- if you want to make a drawstring bag,  make a casing by folding over the top 1/2″ and sew at bottom of fold to create a casing. At side where you have a seam, take out a few stitches and snake through fabric, rope, ribbon, etc. with a safety pin until you bring it back to the opening again. Make the ties as long as you would like.
7-if you want to make a velcro bag, using sew on velcro, sew on a 2-3″ piece facing each other on the inside of the top of the bag.
8- take designs (and using the directions it comes with) iron on the design! You can make a quick tag by ironing on the little tag design to a small rectangle and simply add it to your bag or ties!
By getting the Galaxy Paper Tots regular size download HERE and adding the sentiments from Baby Jedi, you can make cute original baby onesies, burp cloths, receiving blankets, etc by just printing out the designs on dark t-shirt transfers and ironing them right on! Here are a few combinations I put together on onesies: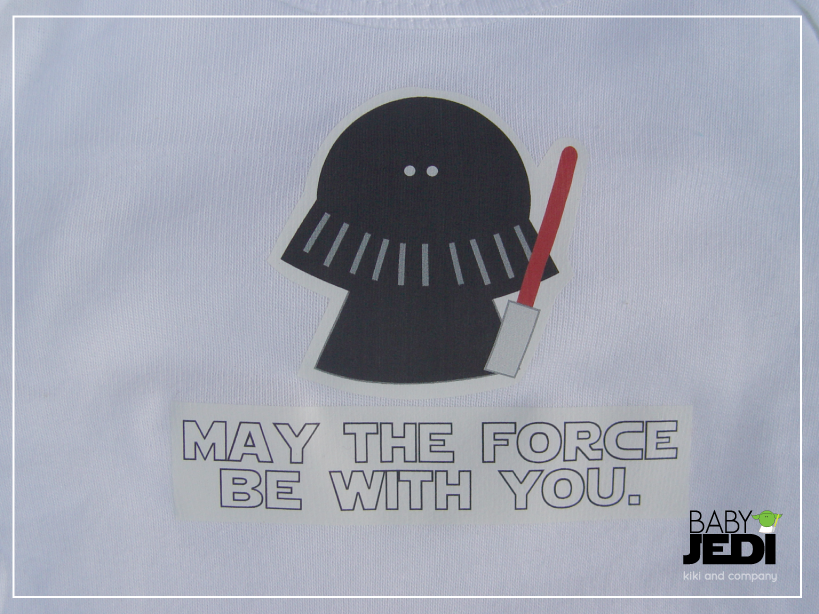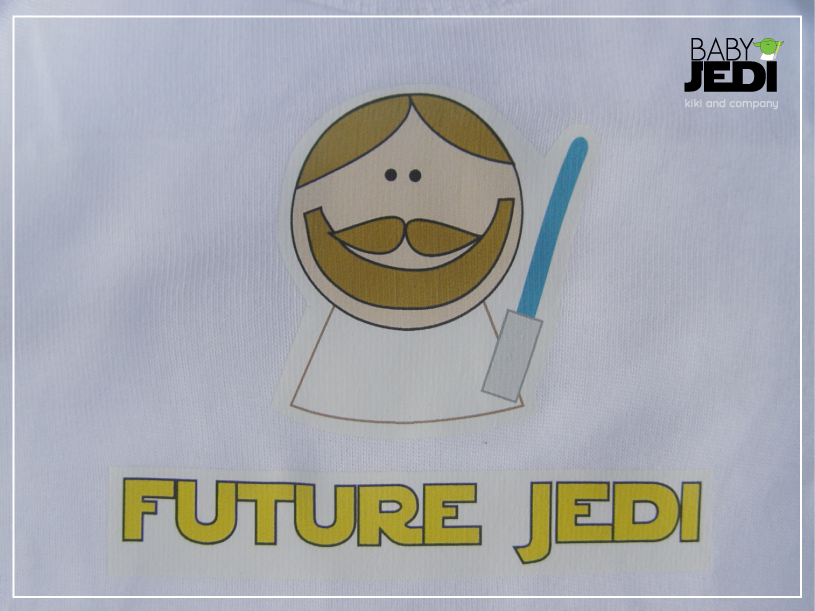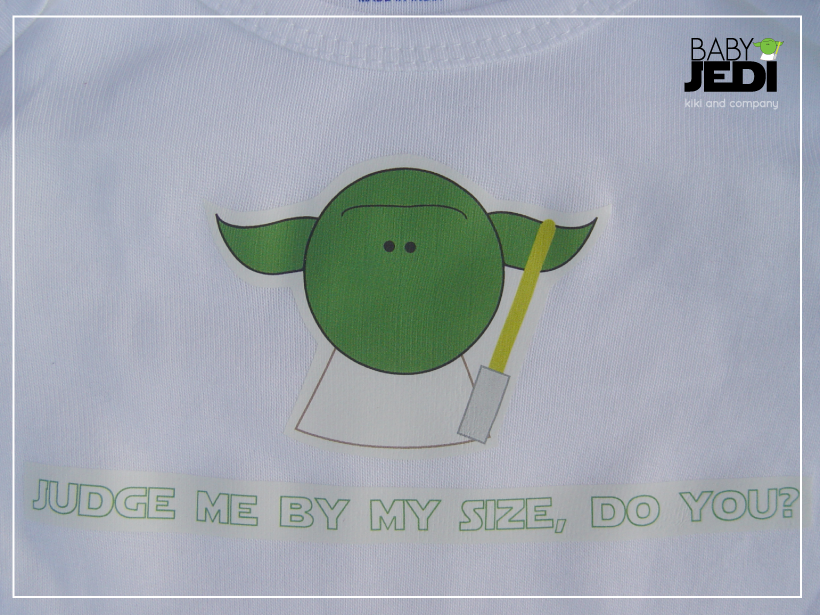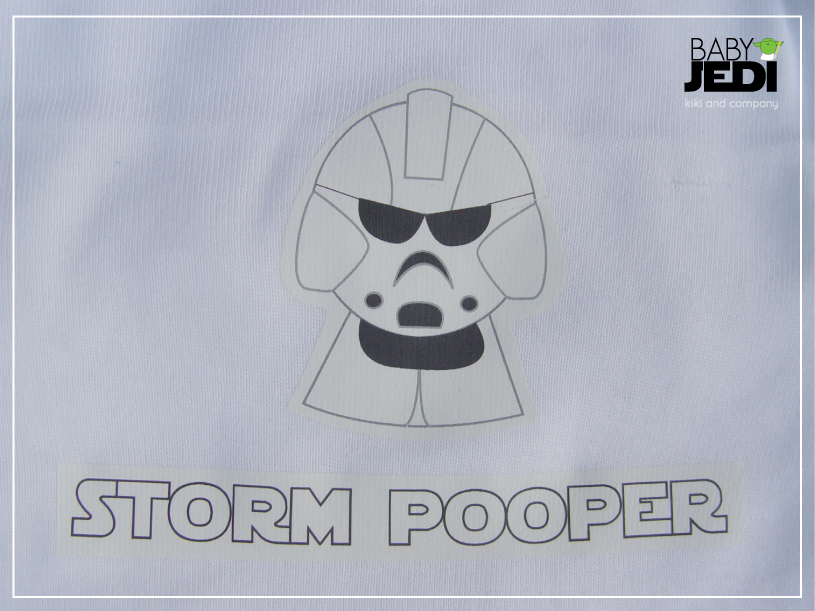 cute, right? Then to finish off the gift, I added the included tags to the backs of the onesies..I think this just gives a finished, professional look!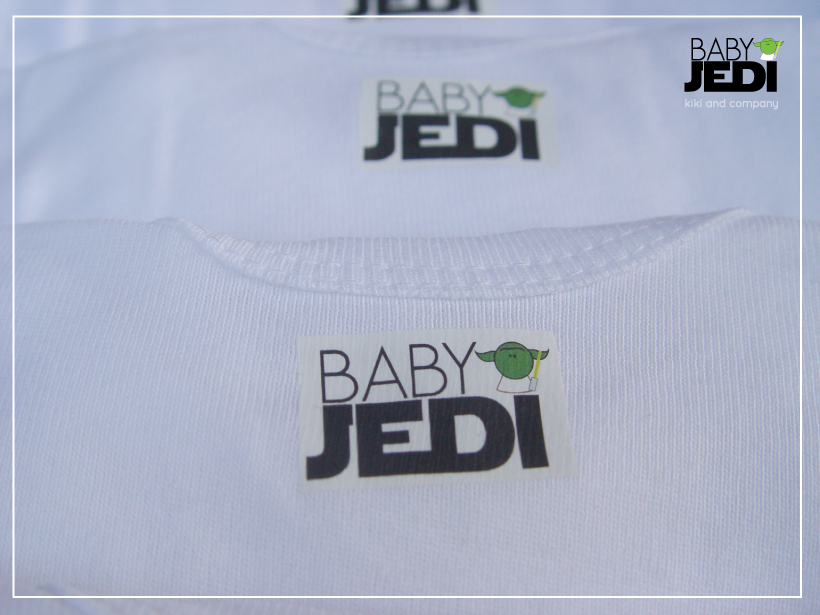 Isn't that so fun?
To make this fun and original gift, you just need this download plus the Galaxy Paper Tots Original Size..both downloads are just 99 cents each! (You can get both together down below!)