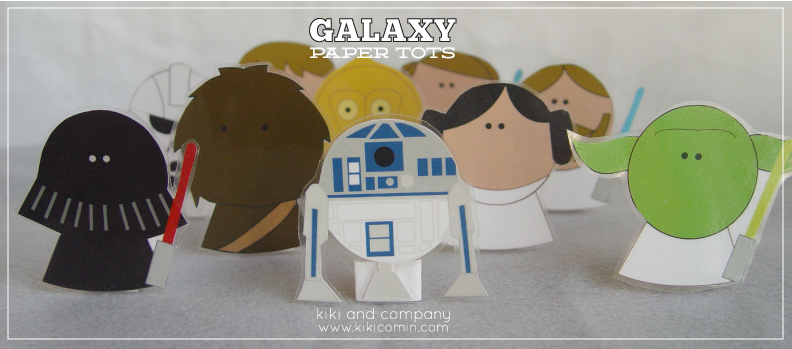 Oh, how I have been waiting for this day! Awhile ago, I had a few hours on the computer and I came up with Paper Tots…small characters that can be used for so many things. I debuted my Easter Tots here..(and that is a free set). At the same time, within just a few hours, I had designed up 5 other sets with ideas for a lot more.  Today I am debuting my first 99 cent download set.
That is right, for just 99 cents you can get: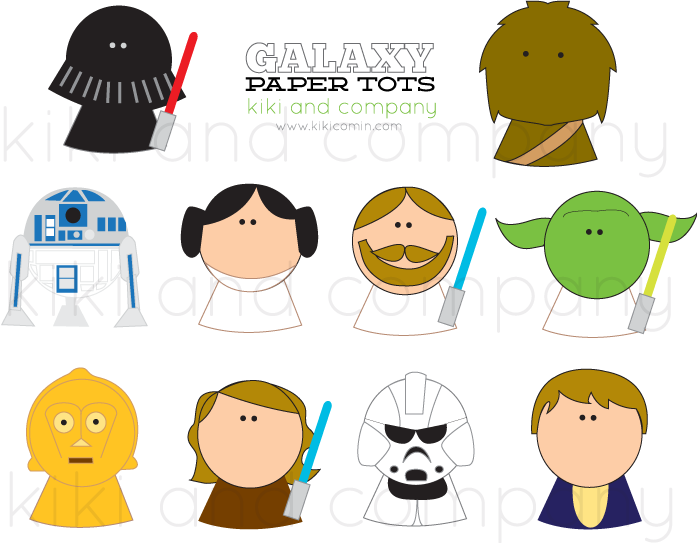 plus a 4 inch ship AND a full size (8 inch) ship (both front and back) so you can sew it into a little carrier.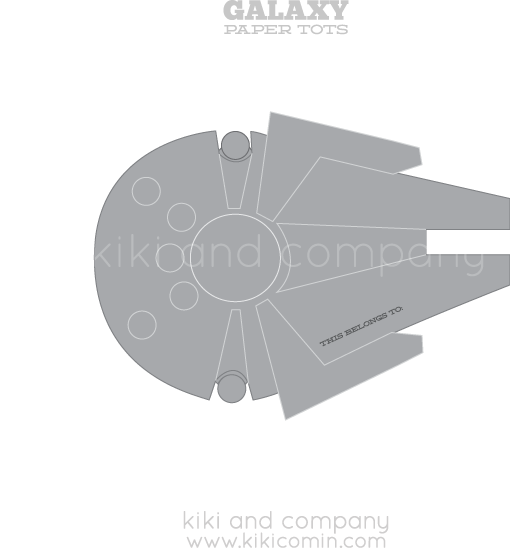 So what can you use the Galaxy set for? Let me show you how MY kids play with them. I made this set for my boys (who are obsessed with a certain "galaxy" type show). I simply cut them out, laminated them and then made them a little stand by cutting a 1/2″ x 11″ strip of paper, cutting it into fouths and then folding each piece into fourths and then gluing them into triangles and finally hot gluing them onto the character so they can stand up! My boys love playing with little things like this and it is so fun seeing their imaginations in full swing. Do you want to know the best part? By having the PDF to print over and over again..if one gets ruined, you can simply reprint and add it back into the set!  The 4″ ship I added to the top of a 4″ box and it becomes an instant place to store them. With this set you also get an 8″ ship you can sew (or glue) together to make a little carrying case for them. There really are SO many possibilities. These would make a really fun stocking stuffer at Christmas, or a nice handmade gift for a birthday!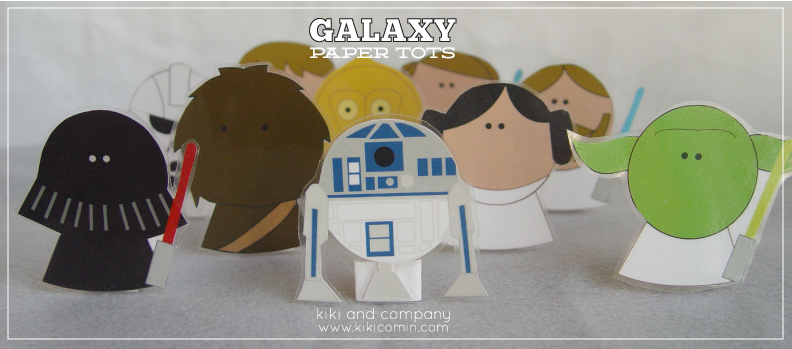 Now I just didn't imagine these little guys as just toys. Coming up next week I will show you more pieces to the set:
cupcake toppers that can also be used in special birthday or baby shower invitations…


I even have the sweetest sentiments to add to baby onesies…and I will show a whole fun baby present you can make!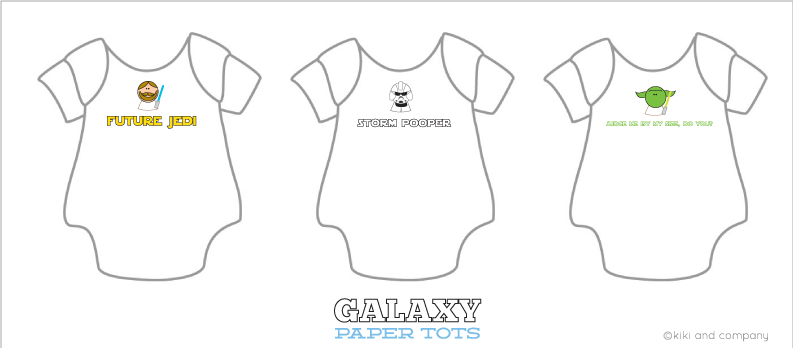 I'd LOVE to know what you think and to hear of other sets you would like to see!