This is a new series I will be doing in 2014 in collaboration with 
Redline Resistance.
 Get going on your goals and stick with them and keep these prints around to motivate you. Each Monday will be a new print and phone wallpaper to download for 99 cents.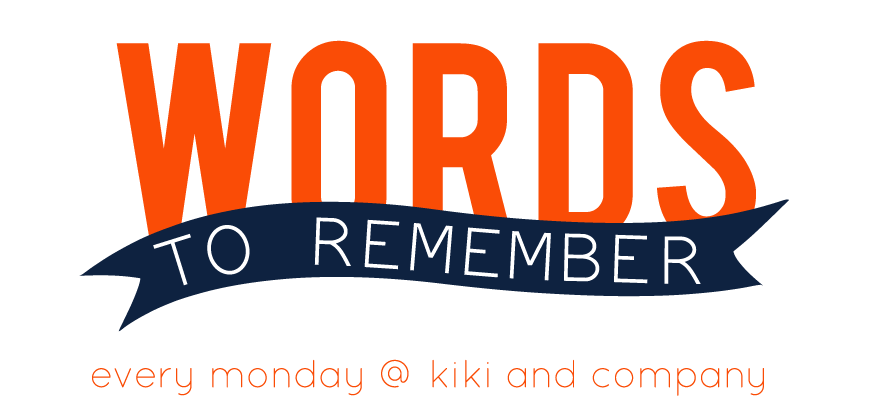 Today is our last week with our Olympic athlete quotes. I hope you have found some good inspiration from them..as I know I certainly have! Today's quote comes from Venus Williams.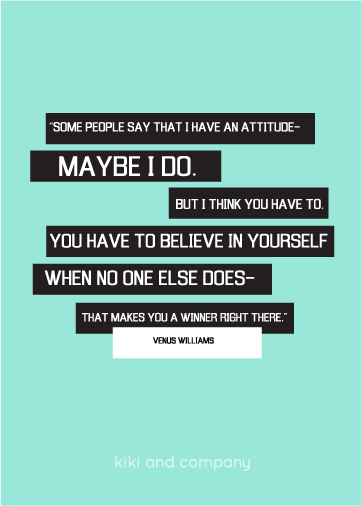 Out of all the things you have to believe in in this world, BELIEVE IN YOURSELF!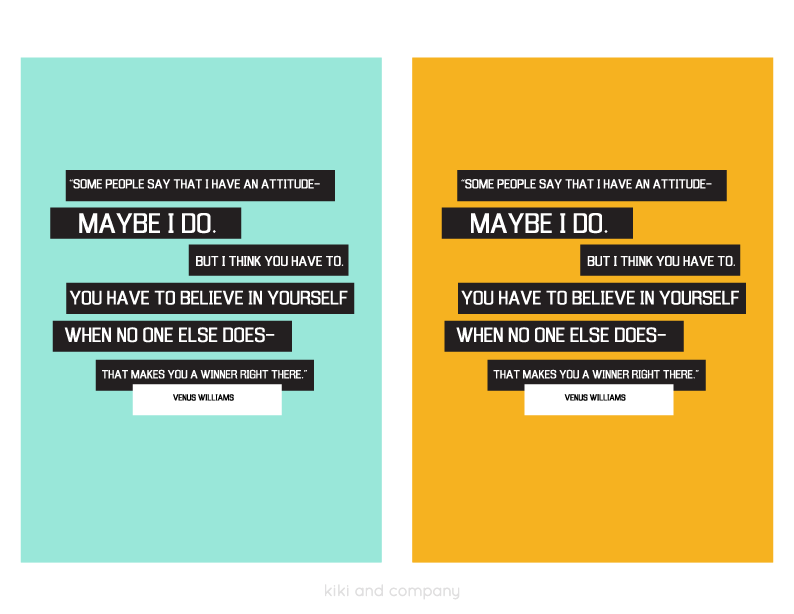 The print comes in both mint and sunshine…and of course in a photo format to use as a wallpaper!
Remember, you can grab these 5×7 prints and phone wallpaper HERE.