Last month, I told you of a fun goal my family is working toward each month. Each month, we are memorizing a scripture together in hopes to have 12 done in the next year. My kids have been rockstars. They got the first one great last month, and this month was another long one and they rocked it!  This month we memorized a scripture that gives one of secrets to happiness in this life in Mosiah 2:41!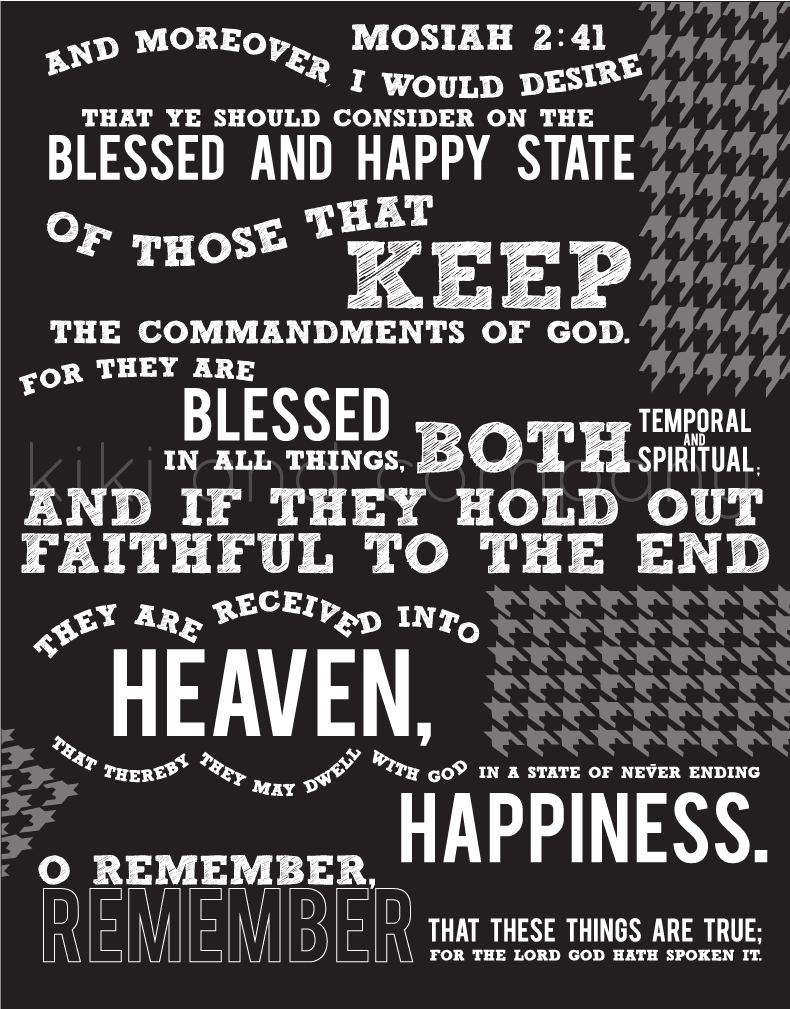 I LOVE to teach my kids the gospel of Jesus Christ. It is simple in principle and something that even the youngest can learn and love.
Do you want to join us in memorizing a scripture a month?