Being a mother of 5 awesome munchkins makes Christmas SO exciting each year.  I have  2 kids in school and they like to take treats to their annual holiday party, but as you know, schools don't allow homemade goodies, so we have to find a way to make store bought treats cute!  Today I want to share with you an idea to turn store bought cupcakes into cute holiday treats with Christmas cupcake wrappers.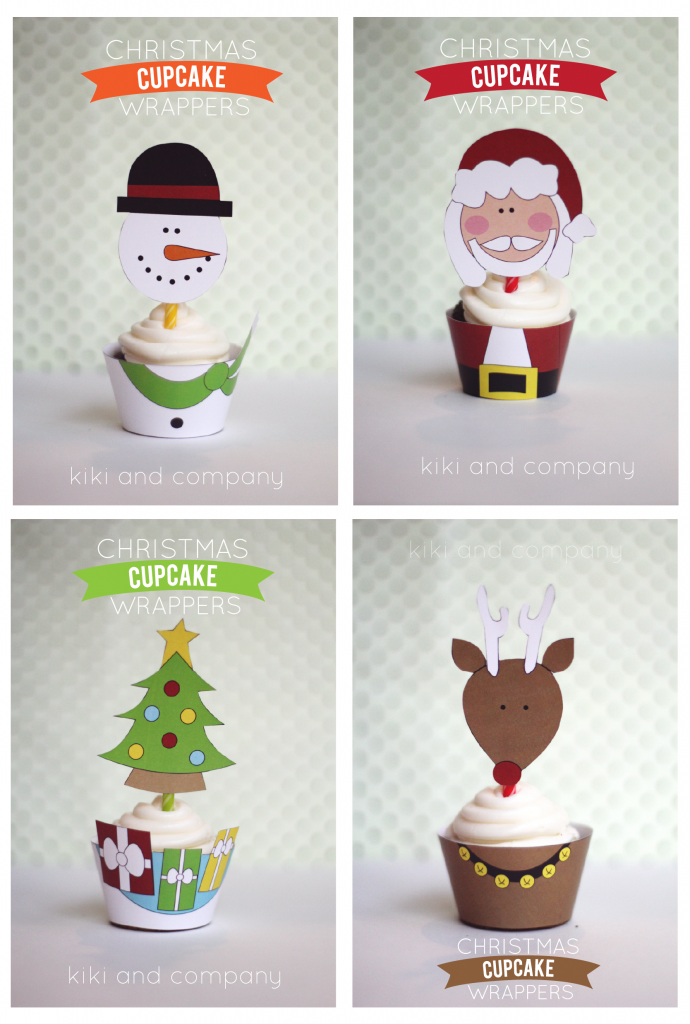 They couldn't be easier to put together (a must around this time of year!). To assemble, simply print out the free download, cut it out, hot glue a toothpick to the back of the heads (or tree) and then hot glue the cupcake wrapper to fit your cupcake, stick the head into the top of the cupcake and voila you are done!  There is even a space to write who the treat is from on the back.
Today you can grab Frosty: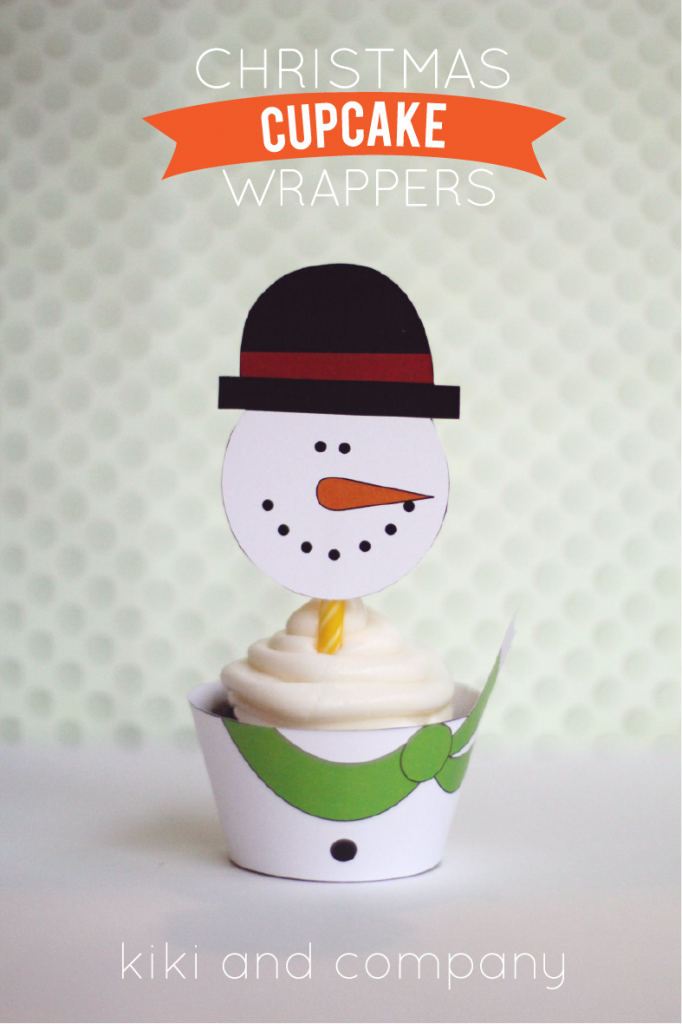 Santa: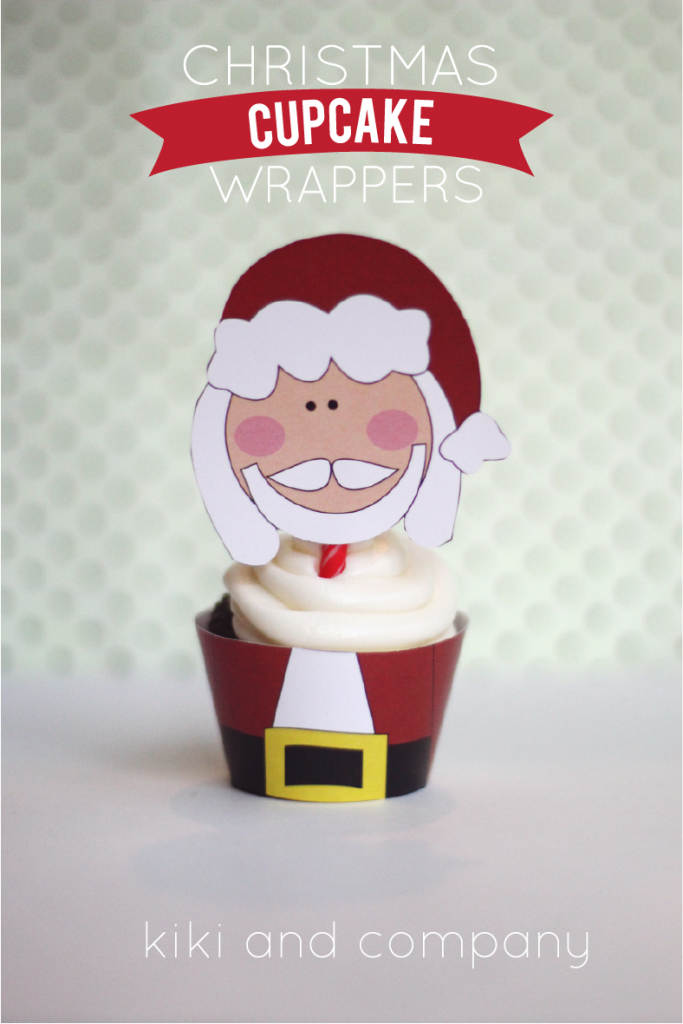 Rudolf: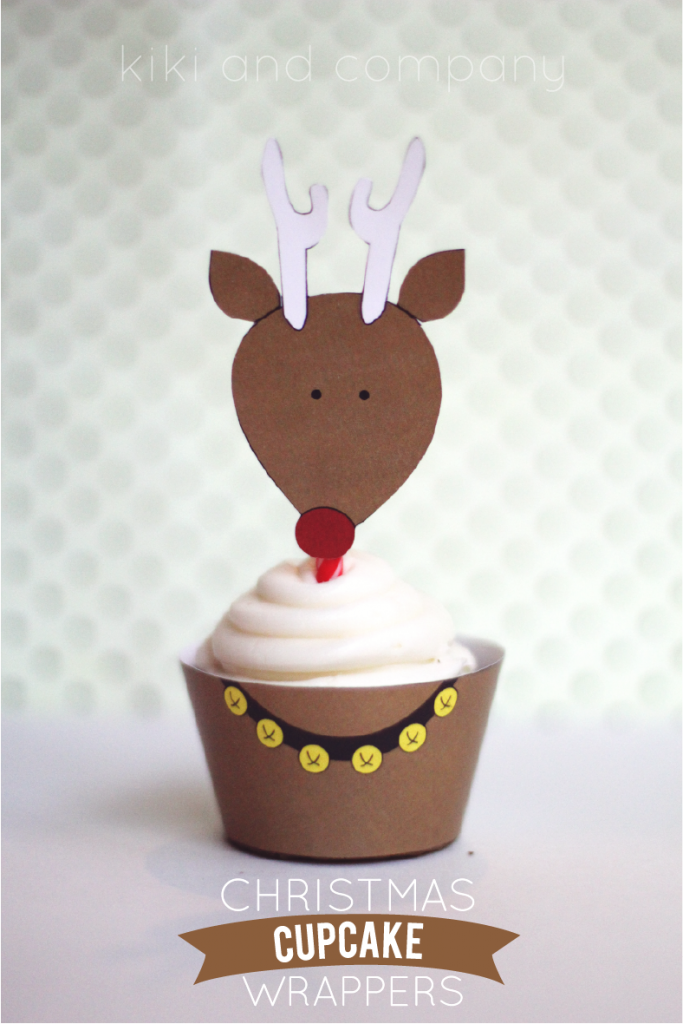 and a Christmas Tree: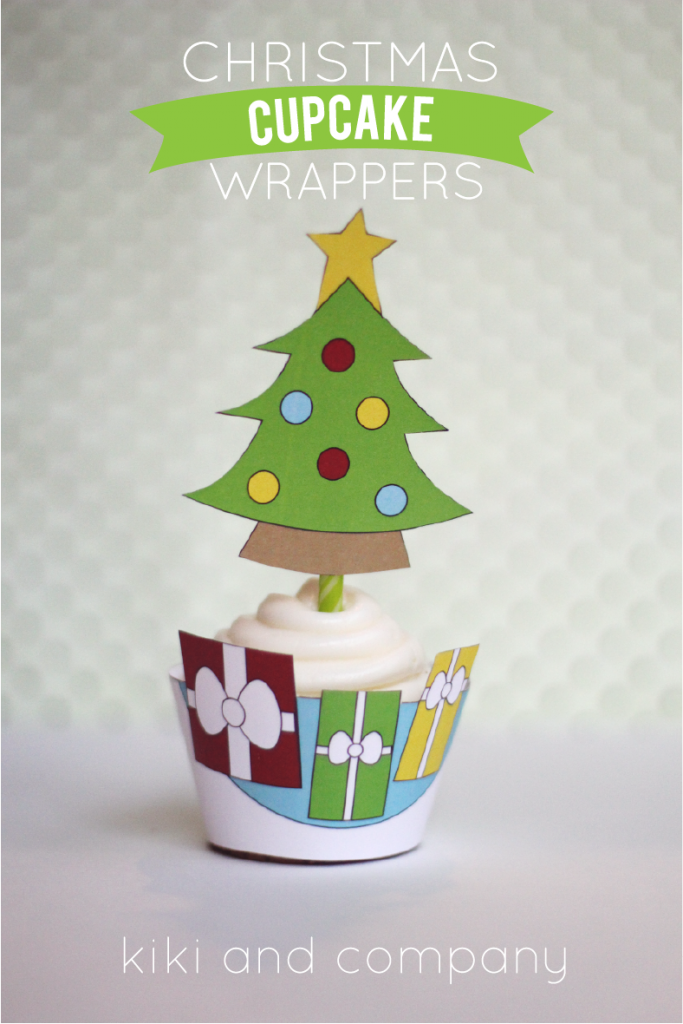 I did this same thing for Halloween and if you don't want to take cupcakes, you can turn these into treat cups. You can see the how-to directions HERE.
I hope your holidays are fantastic and that you get to spend time with those that matter most.
Don't forget to visit my Christmas shop where you can find lot of last minute printable gifts and decor. Perfect for that someone who has everything!