There are so many things I LOVE about this time of year. I think the beginning of school is such an exciting time. Each year we have a theme that we keep as a goal for the year. Last year, this was one of my ideas, but when one of my friends wrote asking for some help with this theme for this year, it definitely made me excited to do it for our family too. Last year, my family memorized the scriptures right before this passage in Ephesians 6:11-13, so I thought it would be perfect to do the next few verses as well.
I decided as well to open this up to all of you as well. I can't wait to show you what else I will do with this. (We start school next week, so our back to school dinner will be this next Sunday). Take a look at this fun Family print I made to remind my kids to put on the whole armor of God each day: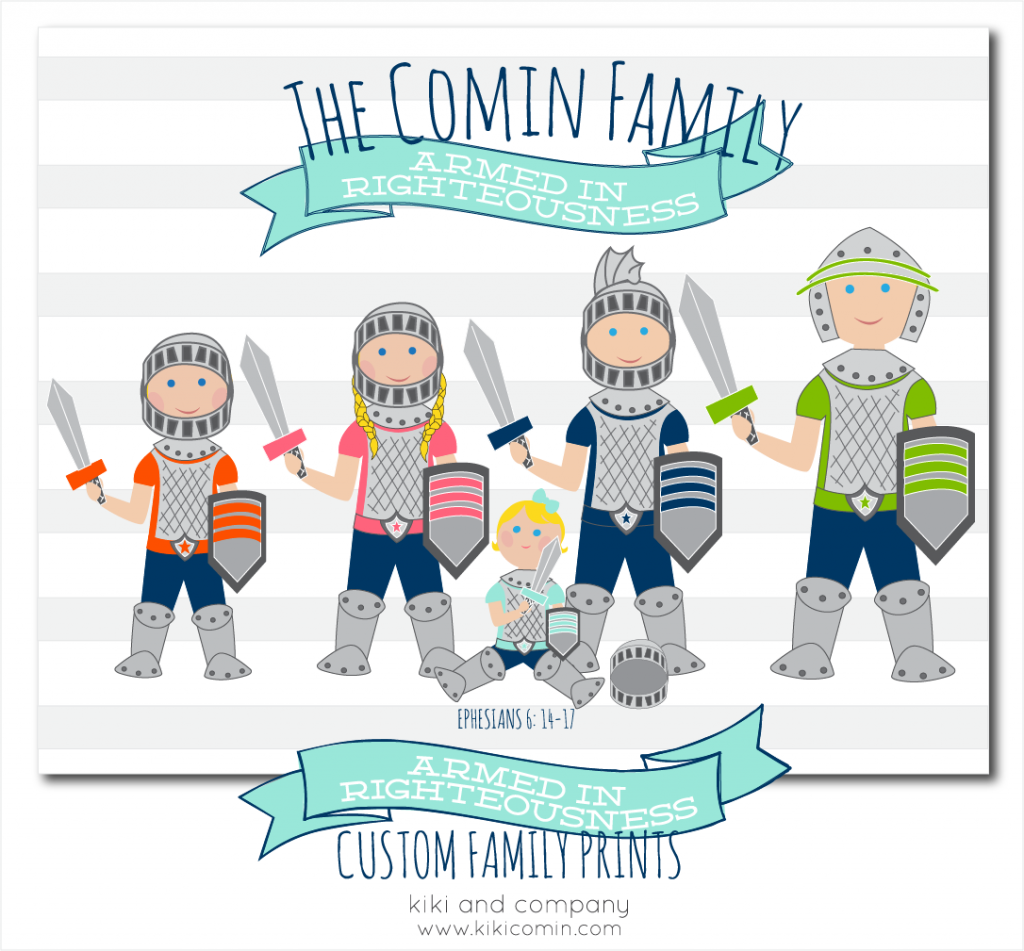 I even got my baby involved! 🙂
If you have to have one for you family too, you are in luck as I am taking on some Custom Orders for this print right now!
The normal price for this custom order 11×14 print is $50, but I will be running a special for 2 weeks where you can get it for $35.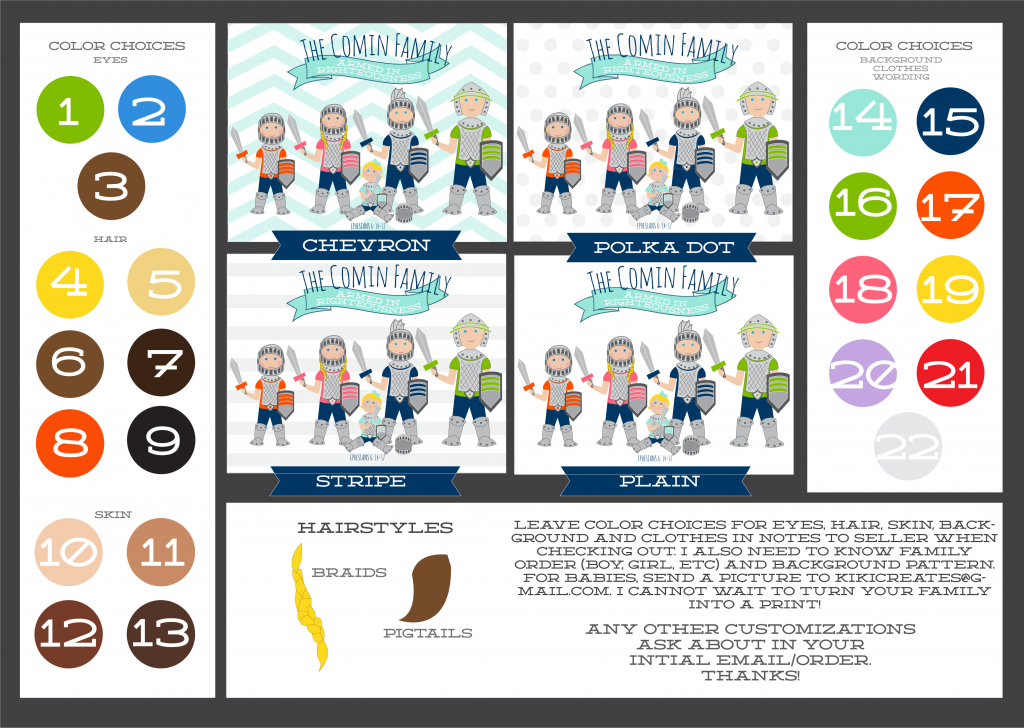 There is a TON of customization you can do, so when you order, be sure to either leave a note to seller when checking out with your preferences/customization or you can email me at kikicreates at gmail dot com.
I cannot wait to see your family all 'armored' up as well! 🙂
You can also grab these free reminder cards over at Capturing Joy with Kristen Duke today: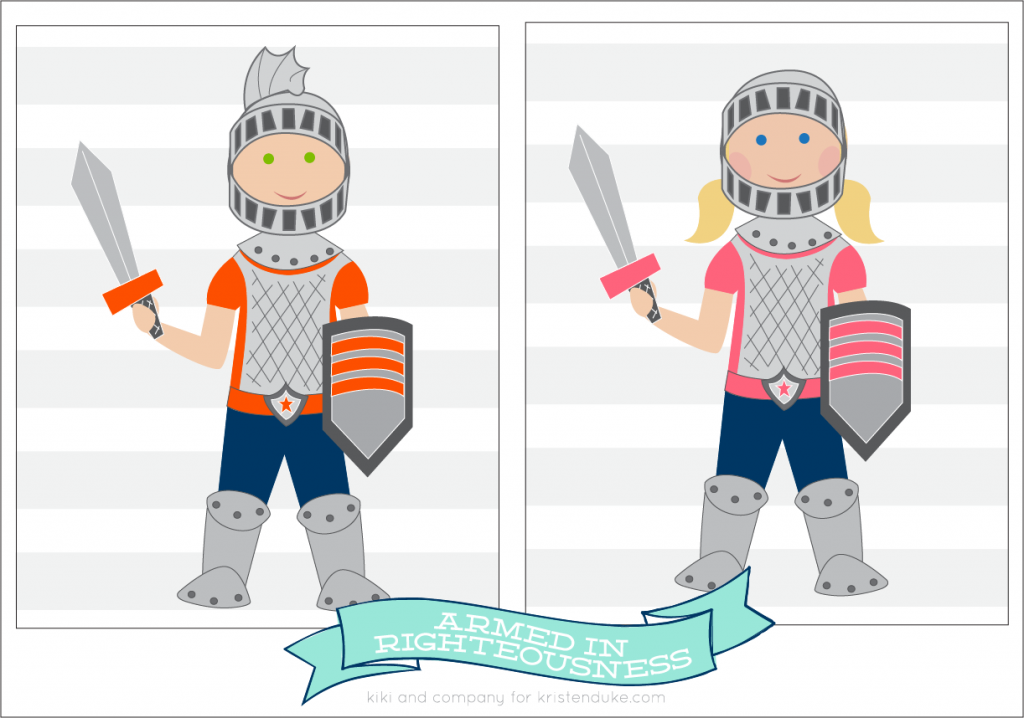 See you there!