I am so excited to continue Birthday Week with a tutorial that will span over 3 days! I don't know about YOUR house, but mine is FROZEN obsessed.  We watched it on opening day and haven't been able to stop singing along (and watching it over and over since it came out on DVD). My daughter had a Frozen Birthday party to go to and was suppose to dress like someone from Frozen, so of course she picked Elsa..who else, right?!
BUT TRUE STORY. I went to buy her a dress from the Disney Store. Out. I looked all over. Out. Disney is apparently sold out through June. I looked on Amazon and found one for $450. Umm, no. So we did not despair and packed up the kids and went to Hobby Lobby to shop for some fabric!
We had a blast going to the store and picking out fabric. She was so invested in each piece that we hurried home and got to work and a few hours later we had this: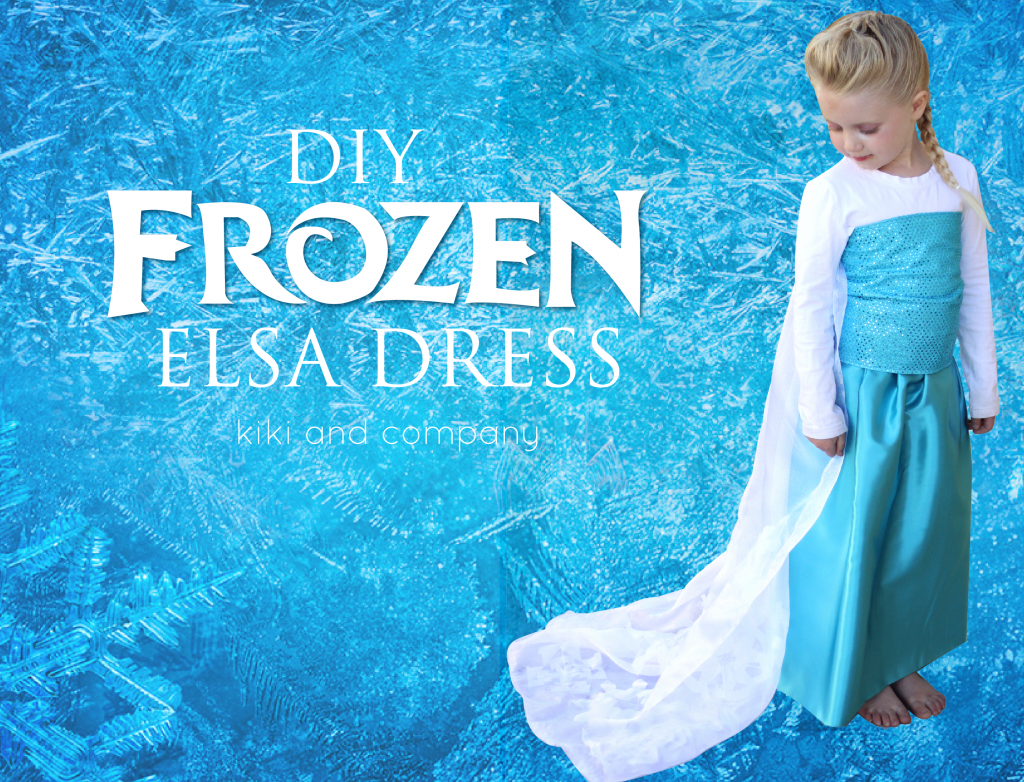 There are some great shortcuts we took to make it look so great, but I can tell you she transformed and sang "Let It Go" the rest of the day.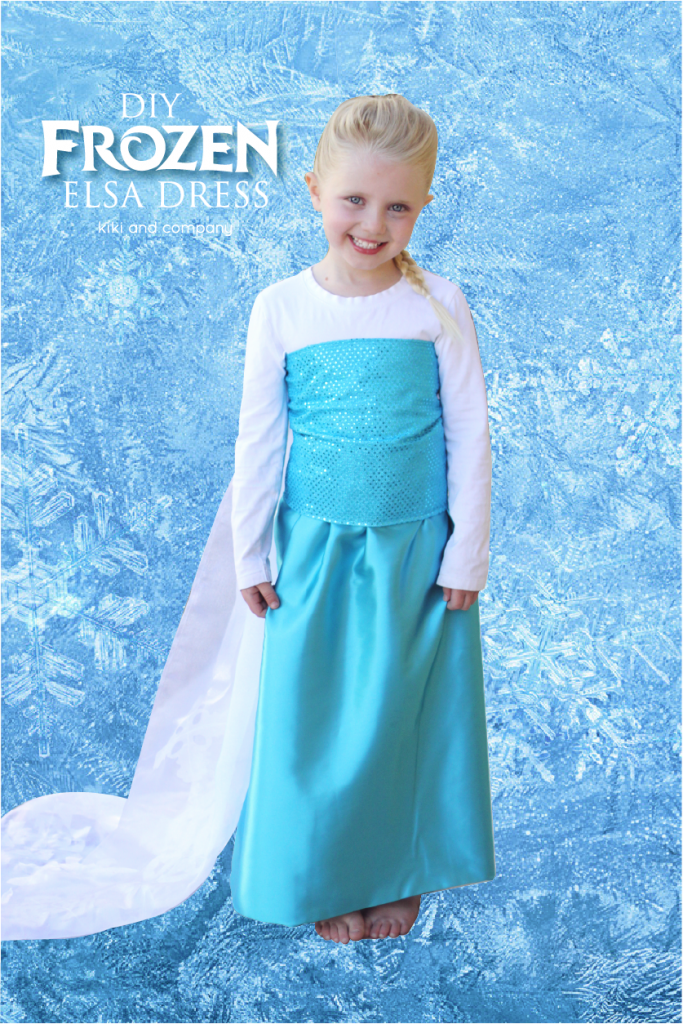 And the cape?! Well, she let me know at the beginning how long and beautiful it had to be. I also made it somewhat functional by making it removeable with velcro.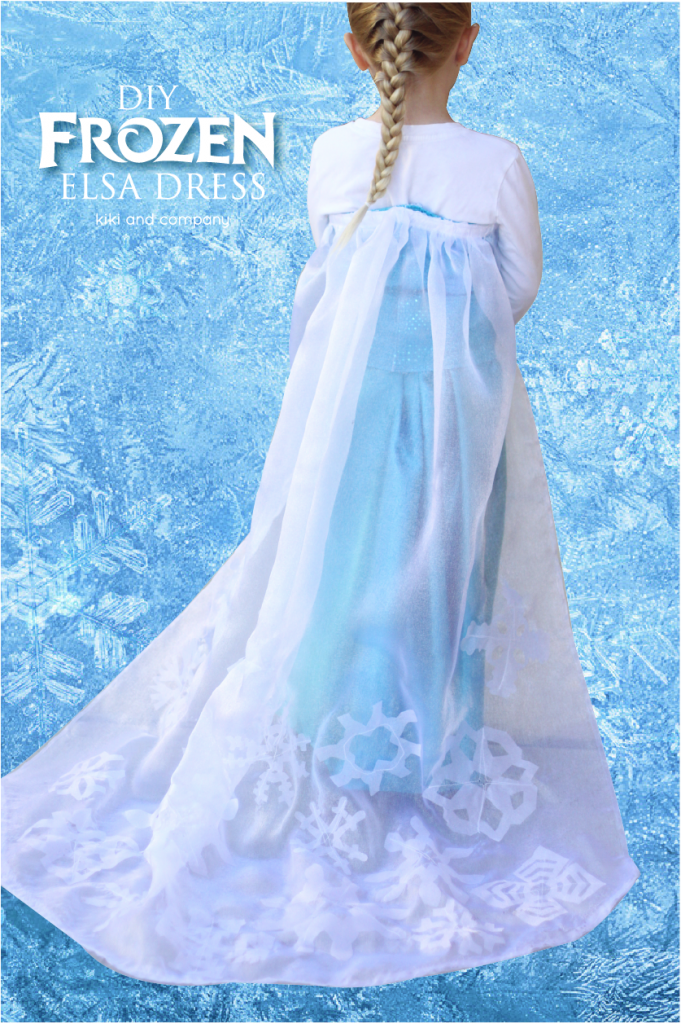 For a smile that big though, I would do just about anything! She's one of my little princesses and it is SO fun to let her imagine and imagine and imagine some more!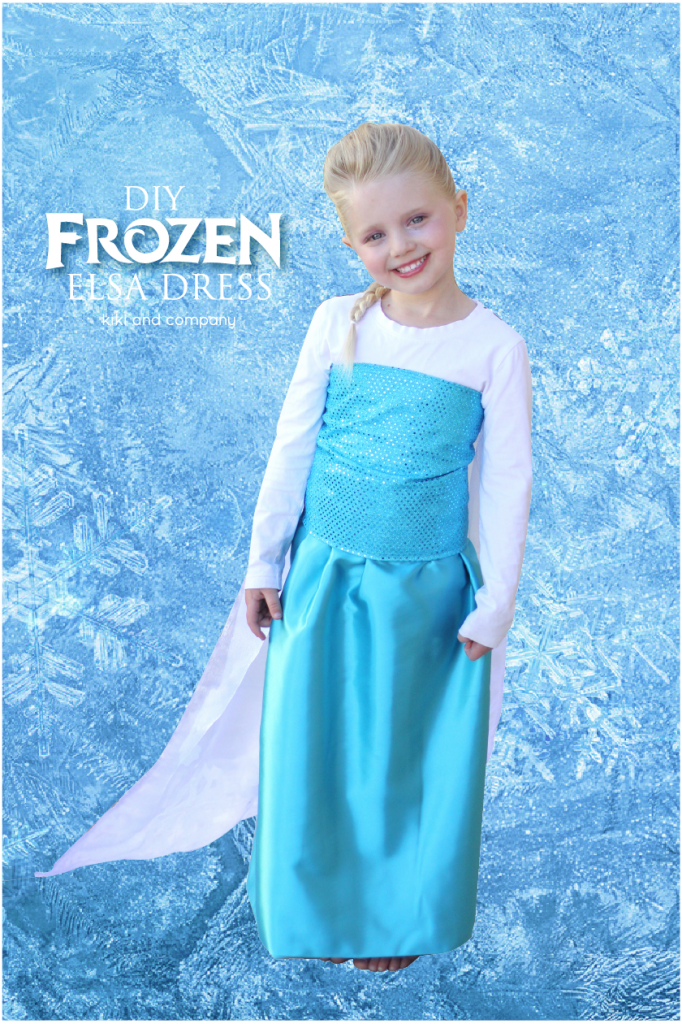 Because it is Birthday Week, I thought you might want to join in on the fun as well. For just under $25 and a few hours you can make your own little Elsa her own dress and let her be the queen of your frozen castle. This will be broken up into 3 days, so by Friday, you will have all the steps to make your own dress!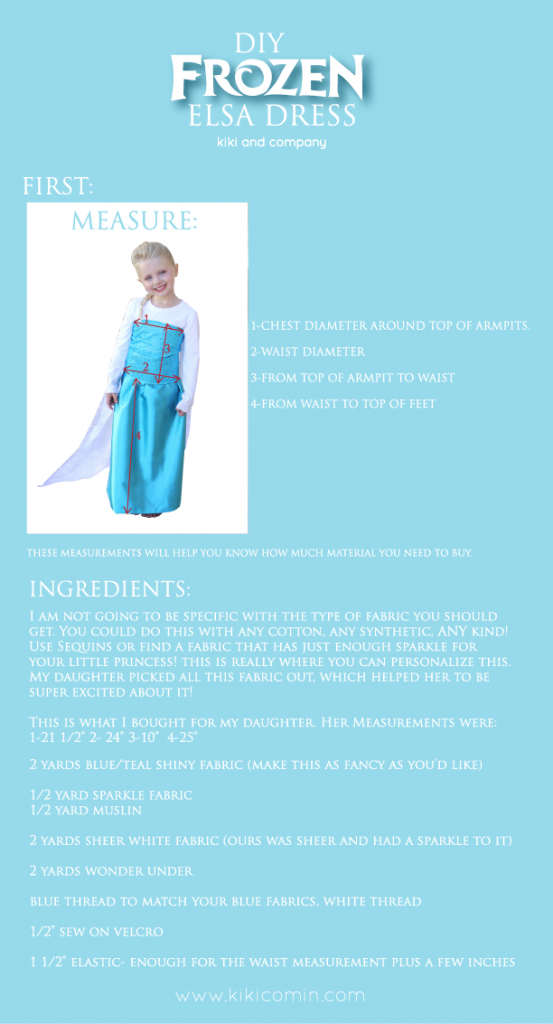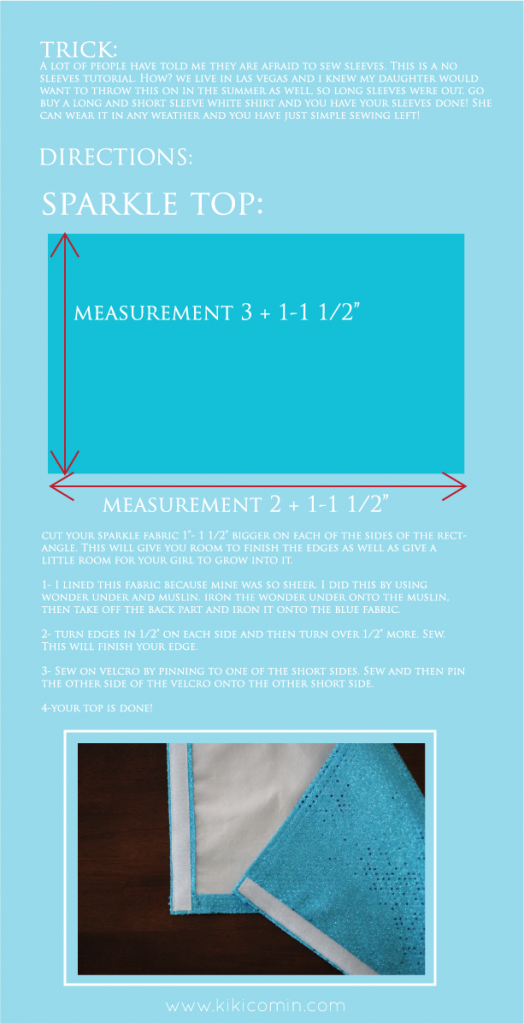 I'd love to see your little Elsa's. Send me a pic to kikicreates at gmail dot com so I can see your handiwork!
…..
See part 1: Materials and Sparkle Top HERE: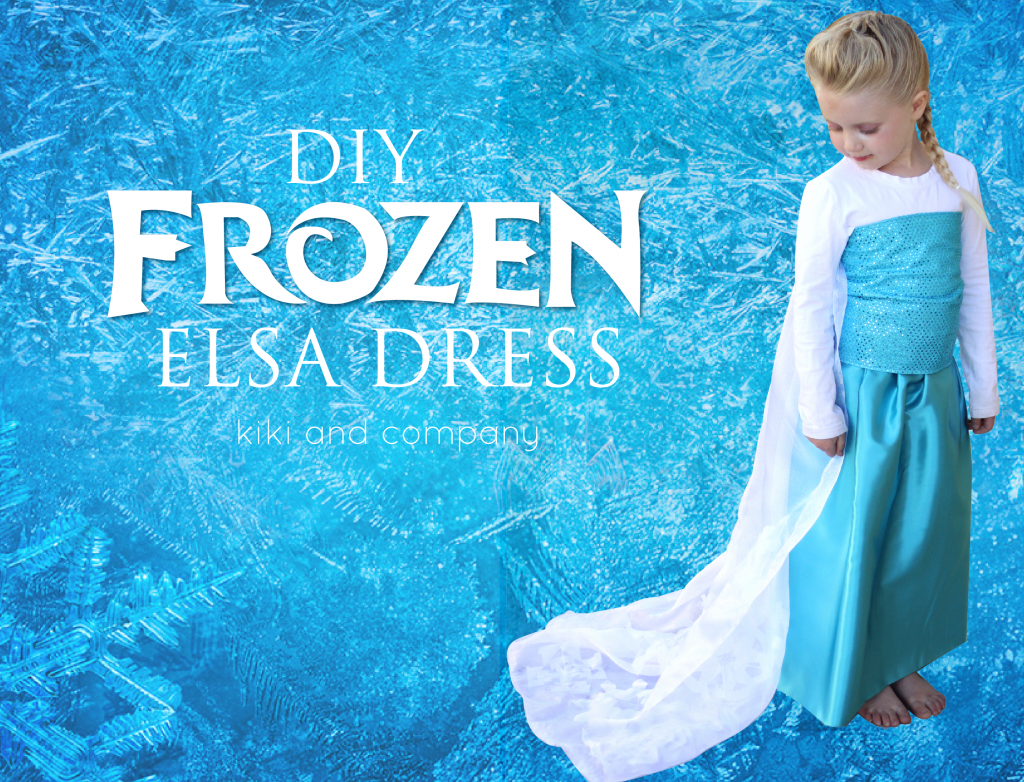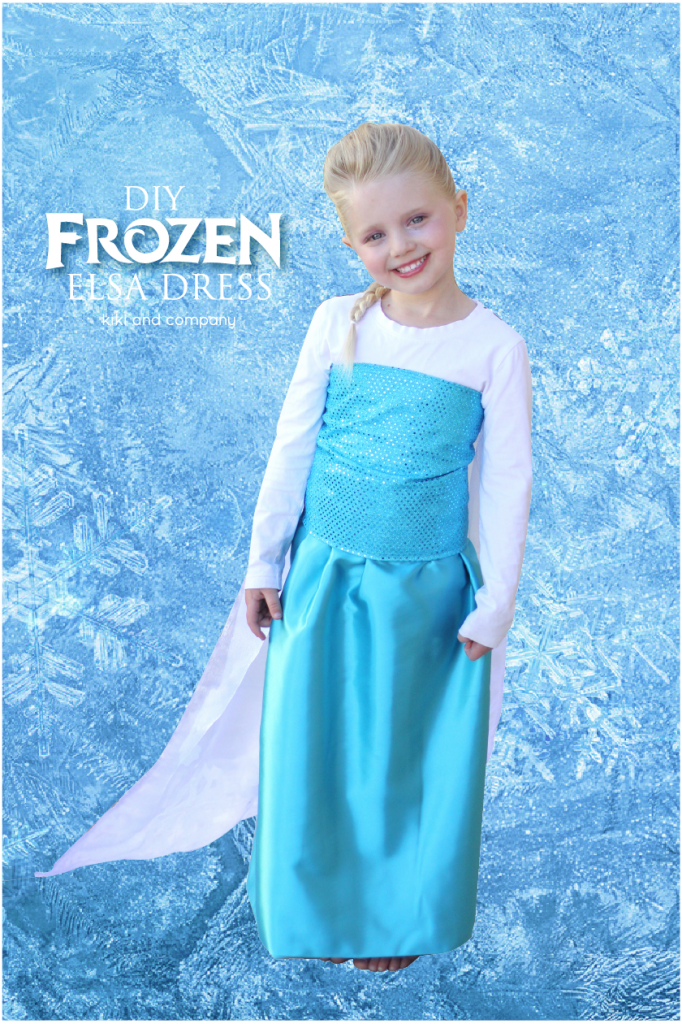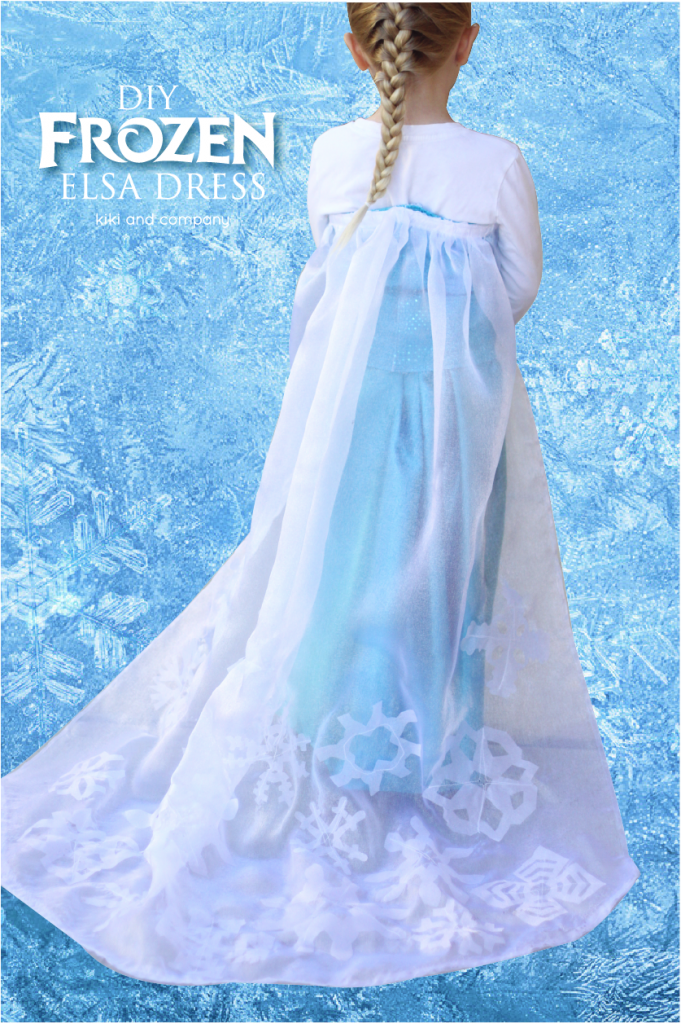 See how to make a Baby Elsa Dress HERE: