Oooh, Easter is this week and I am so excited! I LOVE to bake with my kids for holidays. We had a great time making cupcakes this weekend and thought we would share a few ideas for Easter baking!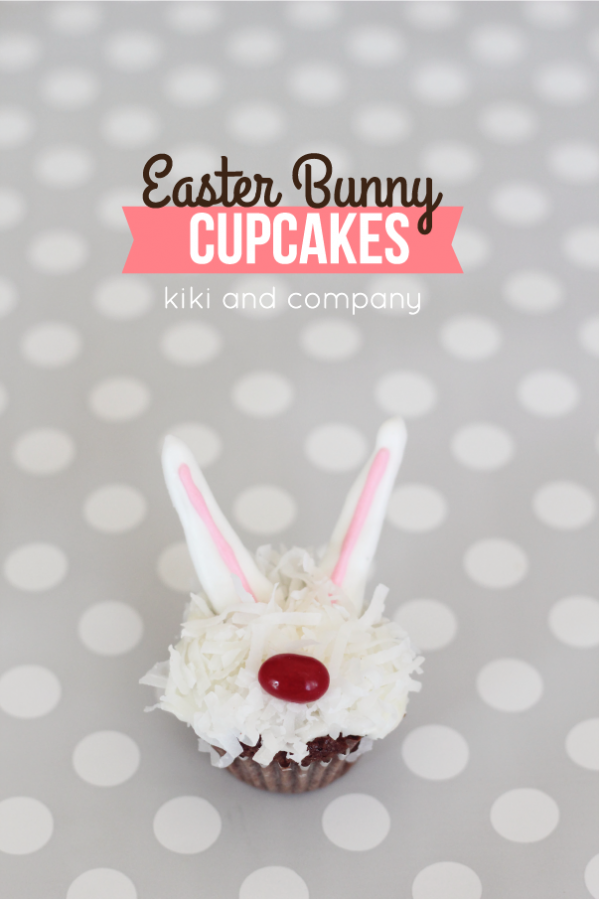 First up is the bunny. I love this little guy. You don't have to put every detail (eyes, whiskers, mouth)…this simple guy is just perfect.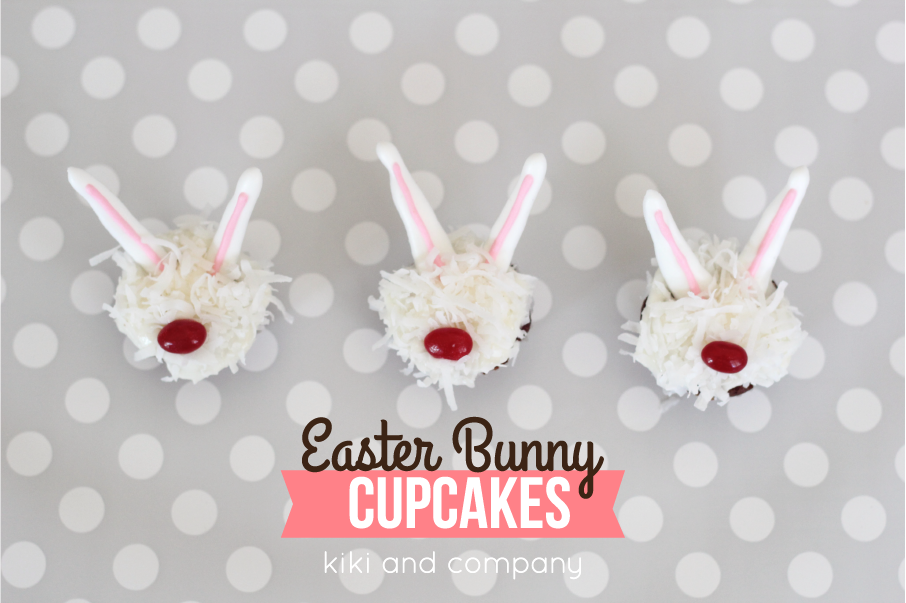 To make him, you simply need cupcakes, buttercream frosting, coconut, white and pink royal icing and jelly beans.
I LOVE the Wilton Royal Icing recipe:
3 tbsp Meringue Powder

4 cups (about 1 lb.) confectioners' sugar

5 tablespoons warm water
Mix in a mixing bowl on medium speed for 4-5 minutes. Add color if desired. I added a titch of red for the pink and then bagged them up in decorating bags with a small round tip. On a piece of wax paper, pipe white ears. Let them sit for just a bit (30 min) and then pipe one line of pink on top in the middle of the ear. Let these dry. The longer you let them dry, the stronger they will be. Peel them off the paper softly.
To decorate the cupcake:
-Frost the cupcake with white buttercream. Top with coconut.
-Get two of your Bunny Ears and put them into the cupcake
– Add a bit of buttercream to the jellybean and add the nose!
-You are done! Enjoy your Easter cupcakes!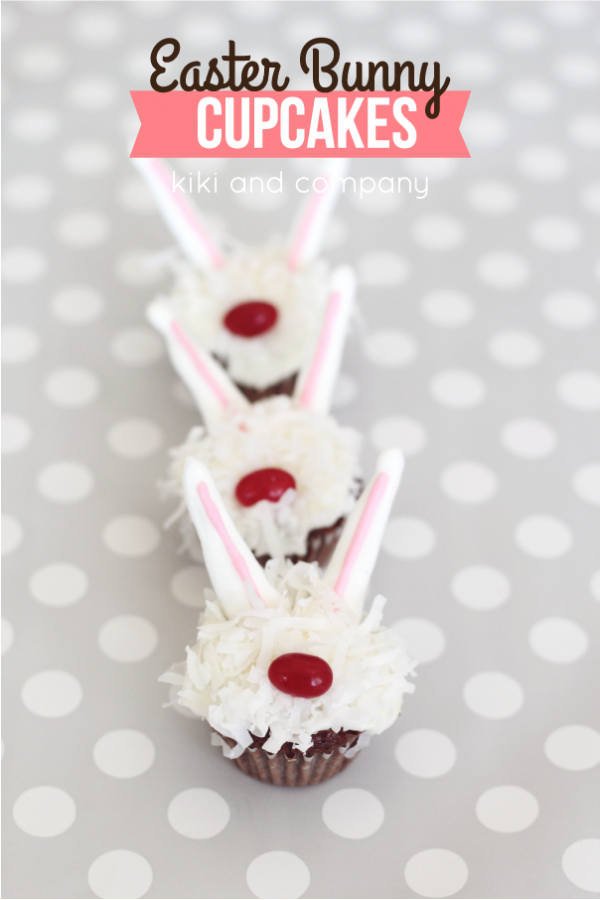 How cute are they?!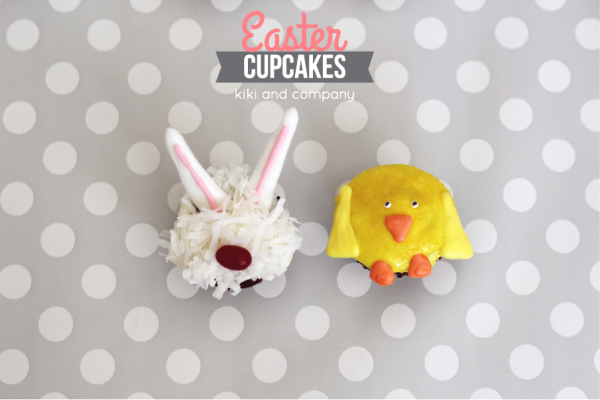 Come back Thursday and we will make the chick!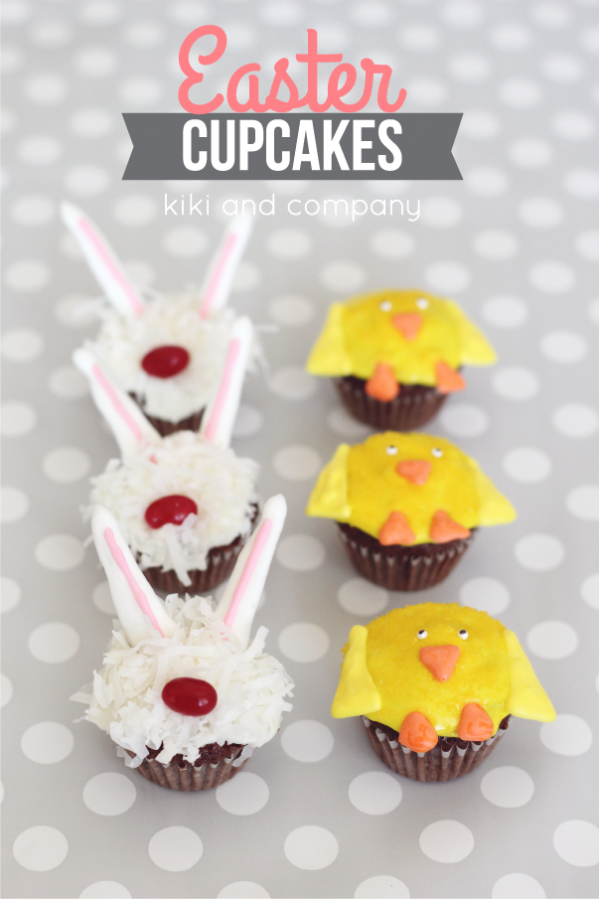 Happy Easter!
…..
Check out some of my other Easter Printables:
I have a new Easter Printable out this year in 3 colors: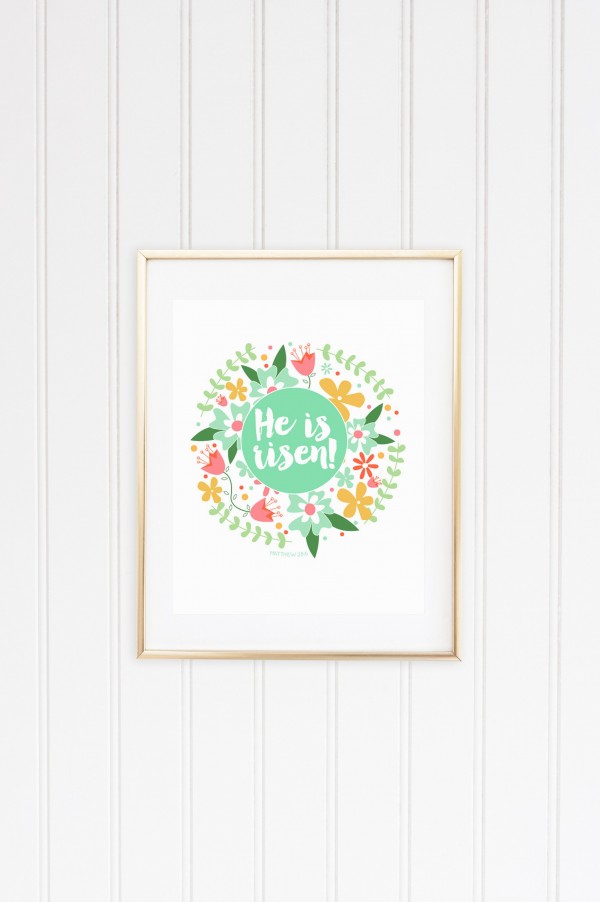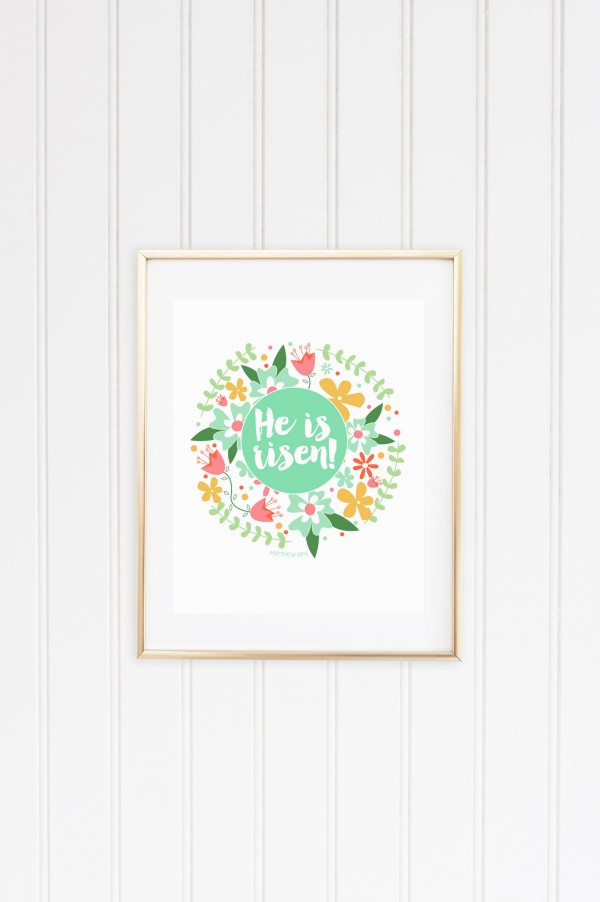 These Bunny Games are great to have for your little bunnies! There are even little printable cups to go along with it for crayons and treats.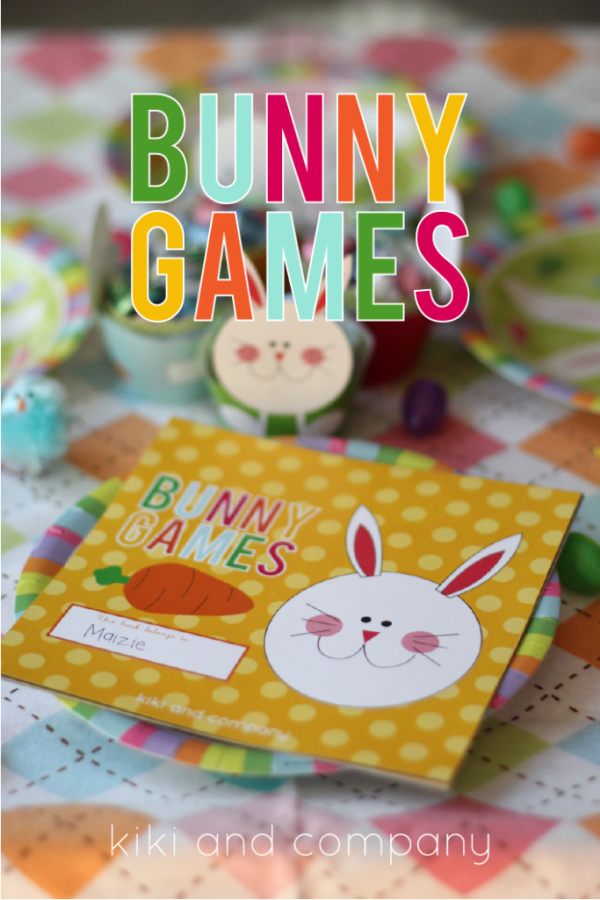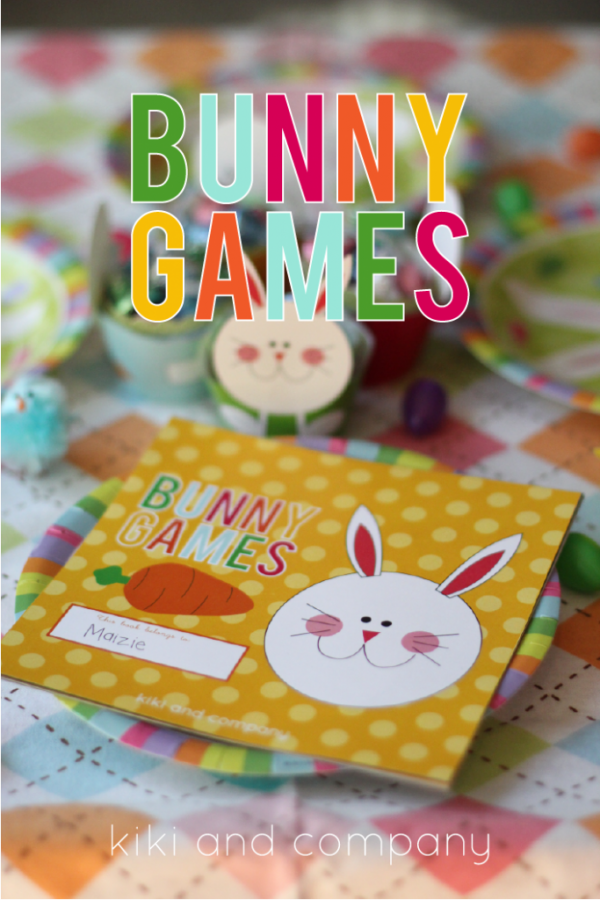 This Easter Print is one of the most popular in my shop (It comes in 6 colors!)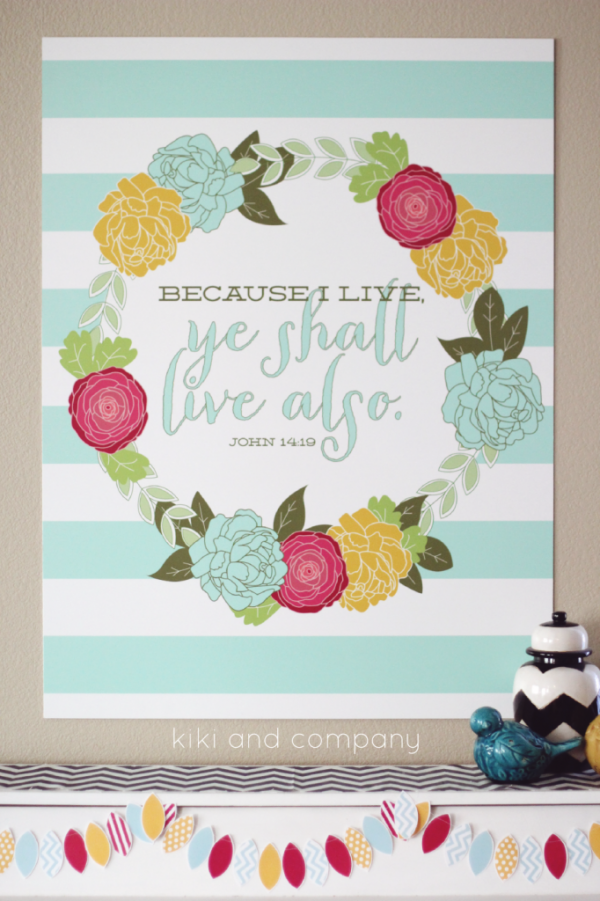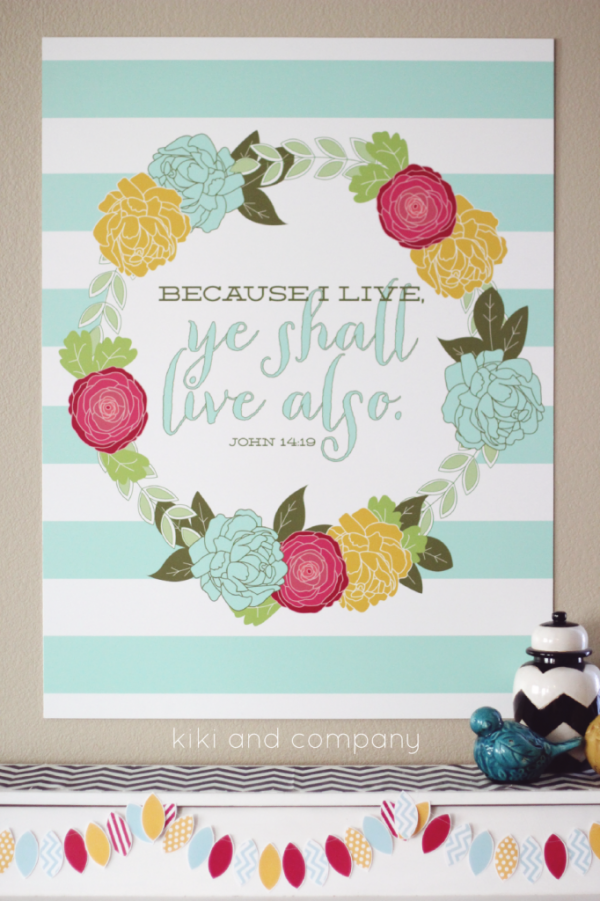 and if you want some cute little finger puppets for an Easter basket, check these out: