SO I have this secret love….it's getting letters in the mail!  I remember loving this from when I was little, but I still LOVE it to this day. There is something about the written letter that is beautiful. It is in another's handwriting. It preserves special words. I just LOVE it. Well, this summer my 5 kids and I are working on writing more letters, afterall, you can't expect a letter if you don't write one, right?!
Today, I designed a few new printables just for you and your kids too! These are easy prompts where they can write about their summer and the fun experiences that they are having. I also included a little thank you note too. (Maybe YOU will even get one of those! );)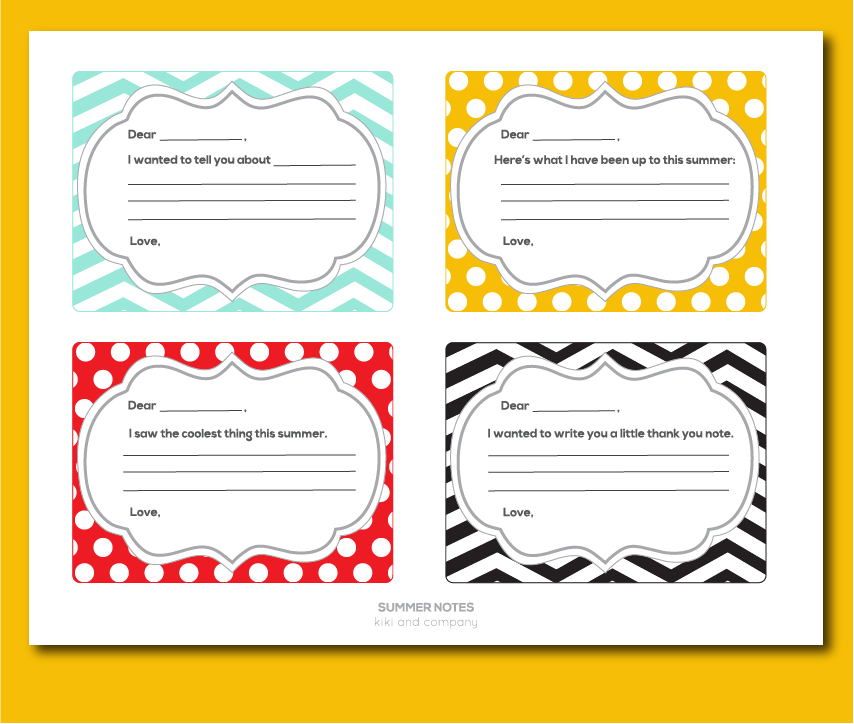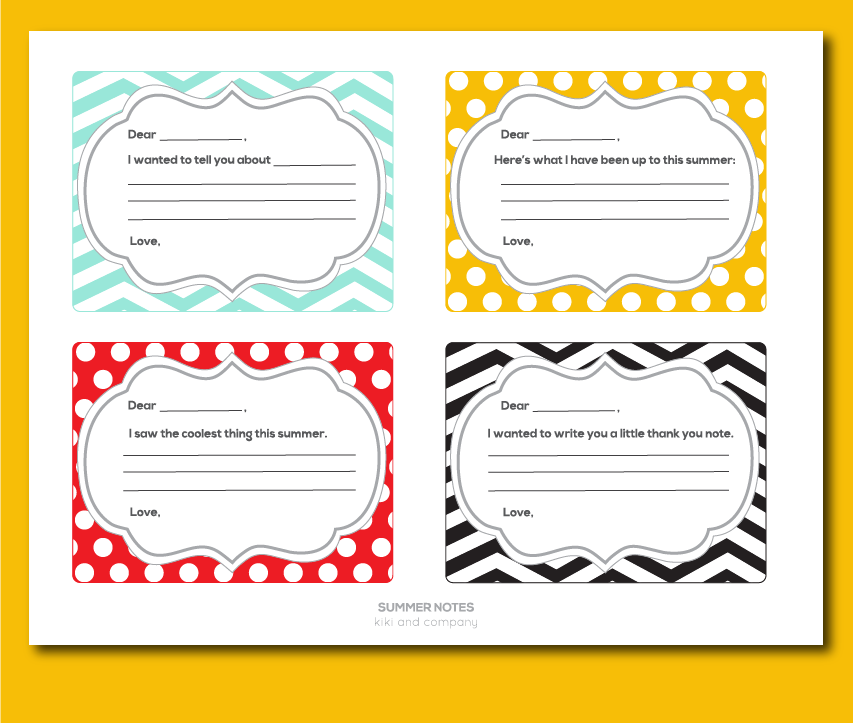 It is super easy, just download the print below, cut out and get writing. Send it like a postcard by writing the address where you are sending it on the back with a stamp and watch as you make so many smiles happen.
To download these free Summer Notes, click the link below:
I hope this starts a fun little dialogue in your home and that it helps your kiddos remember the amazing summer they are having.
Thanks so much for having me, Jenny!
…..
I also hope you will stop by Kiki and Company where you will find printables and other fun summer projects like these:
Chilly Paper Tot Ice Castle Set: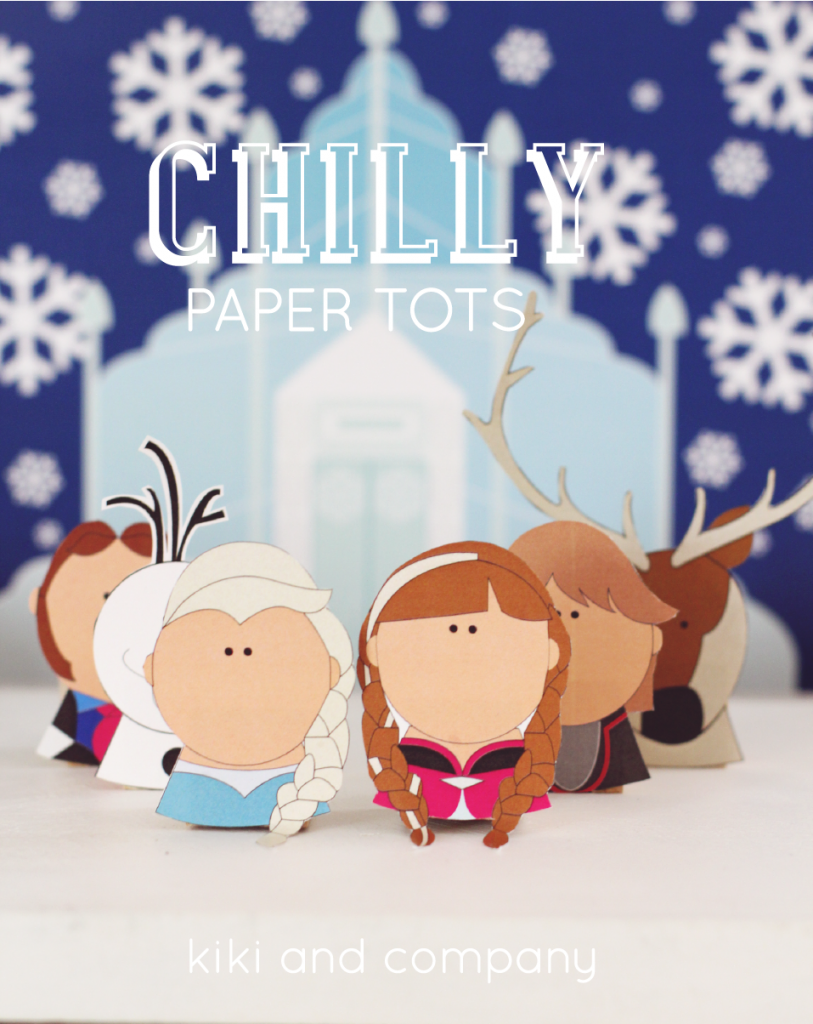 and these fun projects:

DIY Frozen Elsa Dress  /  Summertime Activity House  /  Summertime Cube