When throwing a party or shower of any kind. I love mixing the theme into just about everything. With the Fox and Flower Baby Shower, I knew I wanted to put that cute little fox on the cake, and I wanted it to be edible, so I got out some trusty candy melts and got to work. This idea is so fun because it will work with just about anything!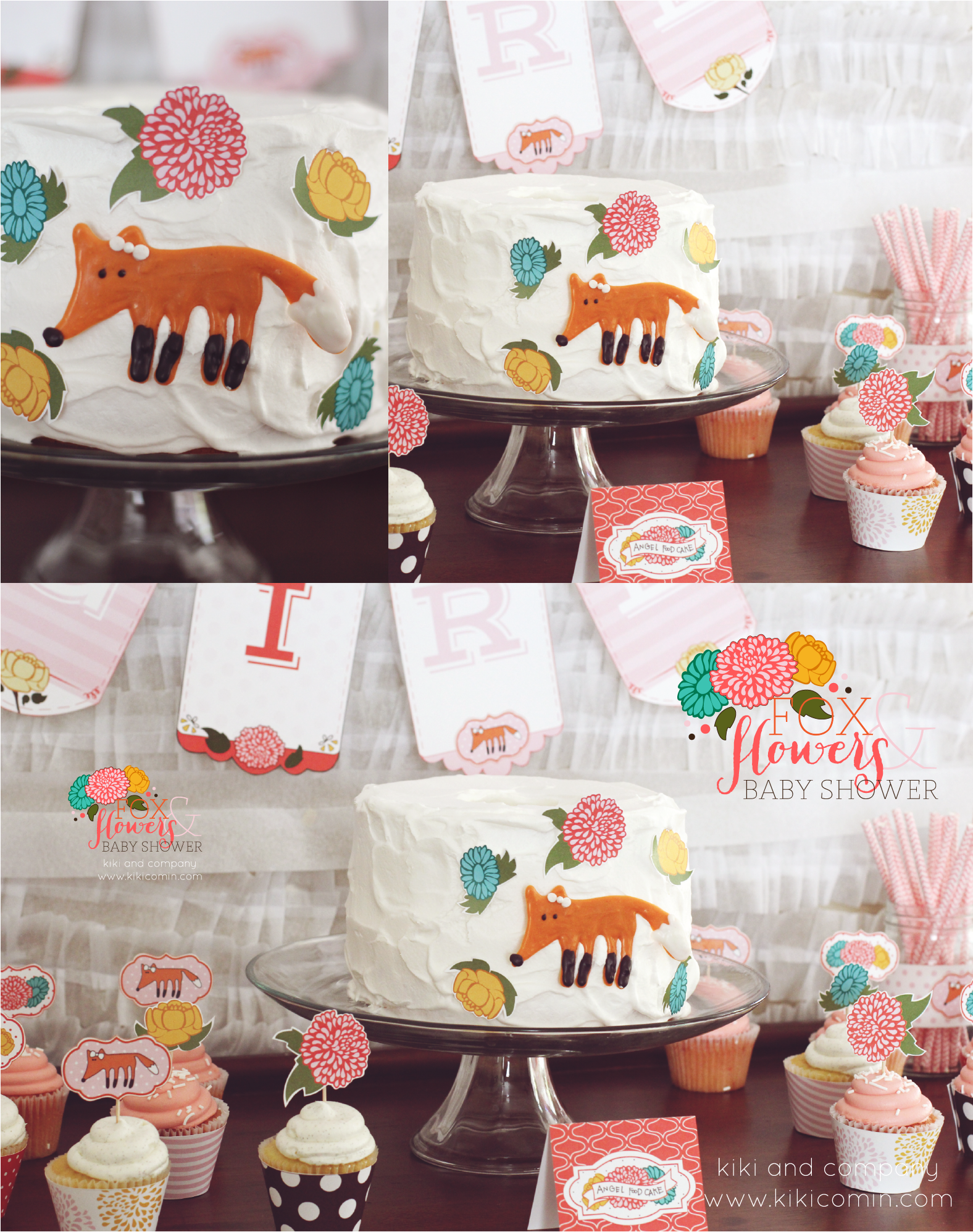 To get started you need:
Printable foxes (You can find that as part of the Fox and Flowers Baby Shower Pack)
Candy melts in Orange, White and Black
Decorating Bags (I use Wilton brand..I haven't found better ones!)
Decorating tips..I used small round ones (a 2 or 3 would work great)
wax paper
TO MAKE:
1-Place printable under a piece of wax paper. Let there be plenty extra of wax paper to get the chocolate just right.
2-melt chocolate and add to decorating bags. Make sure the melts are not too thin. Let it cool just a bit to thicken up some. You want it to make a line without spreading.
3-Pipe outside of fox in orange and then fill with the orange. I used a small spatula to make it nice and smooth.
4-Let that cool and then pipe black footie on it and white tail on.
5- Using a toothpick, dip it in the black chocoate and dot it on the fox for the eyes.
6-To make flower or bow, use various sprinkles and you are all set!
7-Let the fox cool and then peel it off and put it on a cake or cookie.
Tip: When placing on a cookie, make the fox smaller than the cookie itself. It will help with packaging (just sayin' from experience!) 😉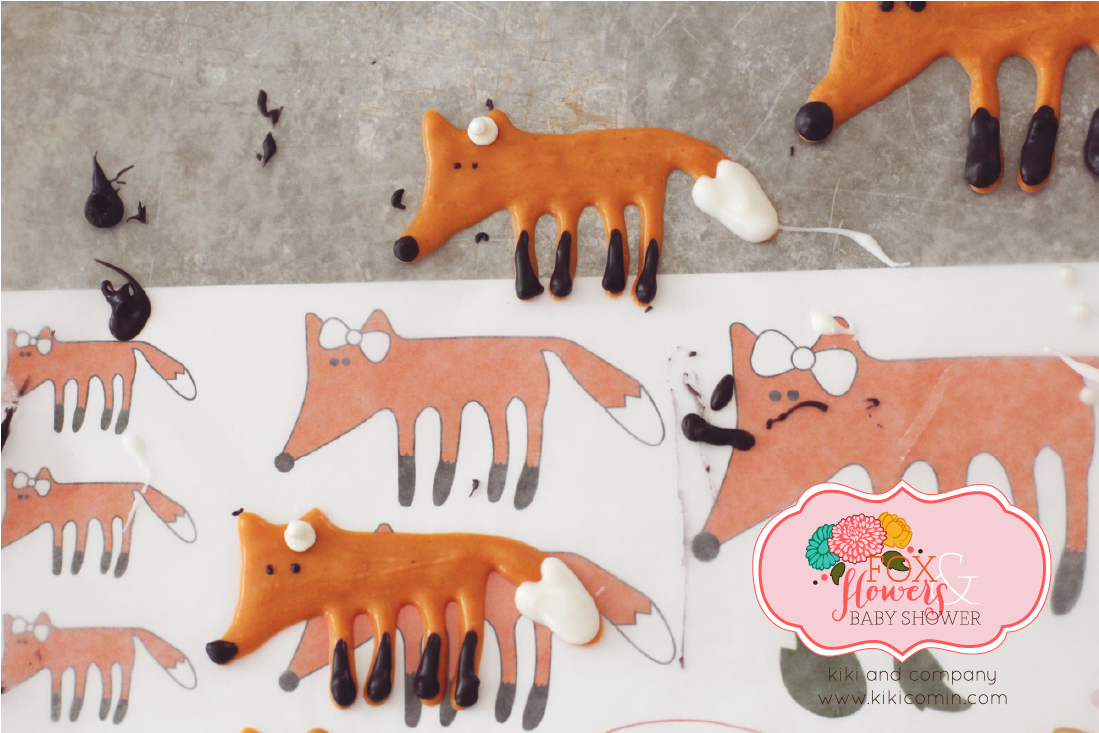 I am so excited to use this technique on so many things and hope you will find it useful too!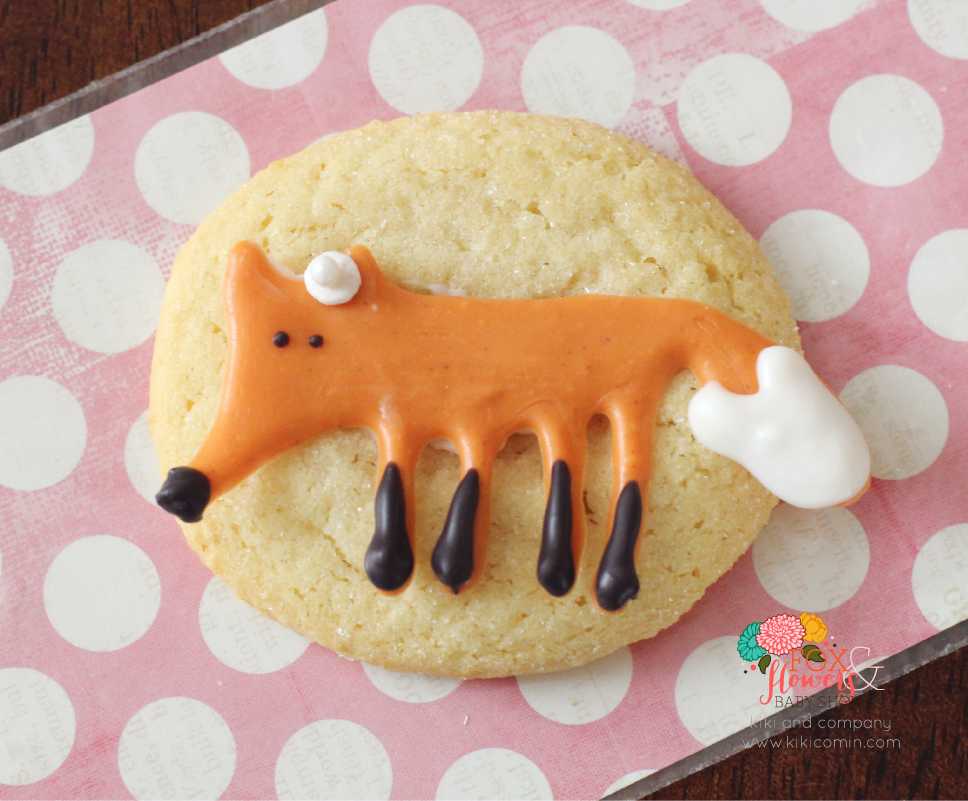 To make these foxes I used (you can click on them to see details):
…..
I am so excited to be a part of an enormous Baby Shower Printable Pack . It includes 14 baby showers (complete with all the printables and instructions)  It also includes one pregnancy announcement pack and one gender reveal party!  You will never have to think of another baby shower idea again! It is on sale for THIS WEEK ONLY! You can find it by clicking below: