This weekend we had our hands full with a LOT of family in town, LOTS of playing and then blessing our baby at church yesterday. It was a perfect weekend to kick off November and Thanksgiving! As soon as Halloween was over on Thursday, I quickly switched around my decor and got my BIG print up for the season. I cannot tell you how fun this is in my home. I put my big Christmas print in my entry, but this print I put right in the center of my living room…I want this attitude to be front and center in our home this season and it is the perfect reminder to do so! The colors are so vivid and a little unexpected for Thanksgiving..just as I like it.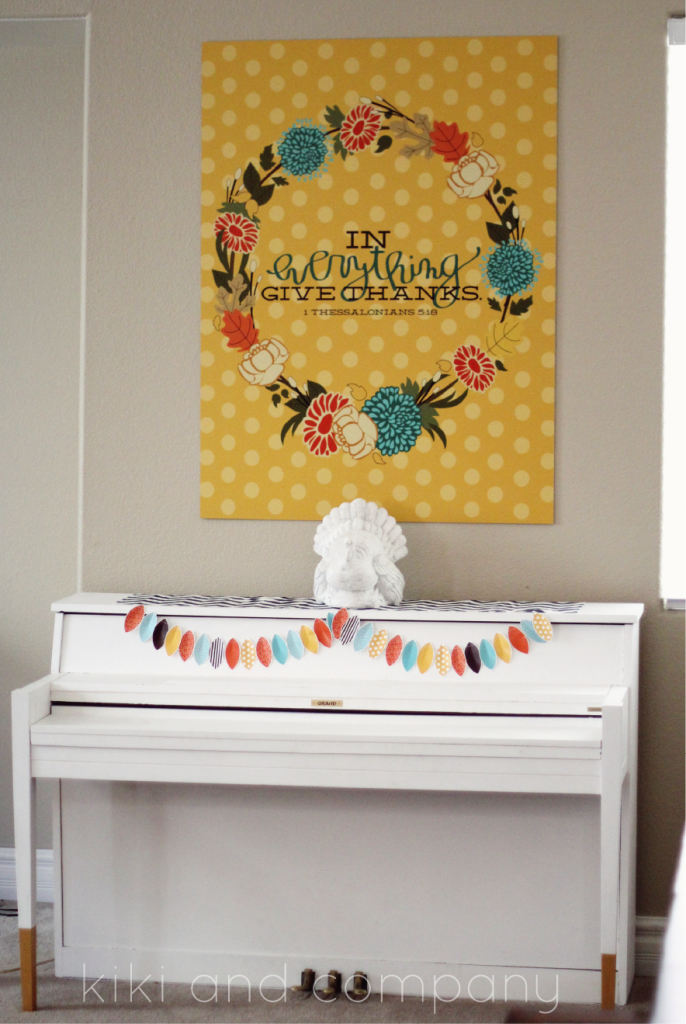 The print comes in 36×48, 20×30, 16×20, 11×14, and 8×10 sizes. The biggest 3 are $8, the small 2 are $6…and the files will be emailed to you within 24 hours!  Are there any others you would like to see? If so, make sure to leave a comment or email me at kikicreates@ gmail.com! The 36×48 sizes chalkboard print can be printed super cheap at Staples (as an engineering print). The 20×30 and 16×20 can be printed at Costco for under $8!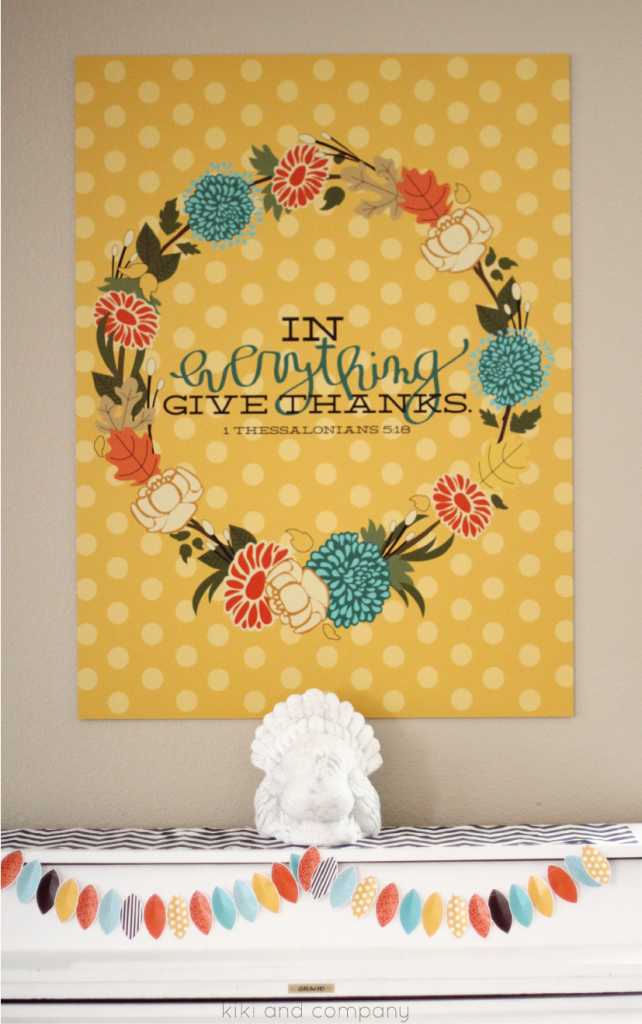 Any files purchased on sale this weekend will be sent out today…So far this mustard dot print color is the most popular.  When you put the print up in your home, I want to see how YOU style it! Email me pics at kikicreates@gmail.com so I can feature you!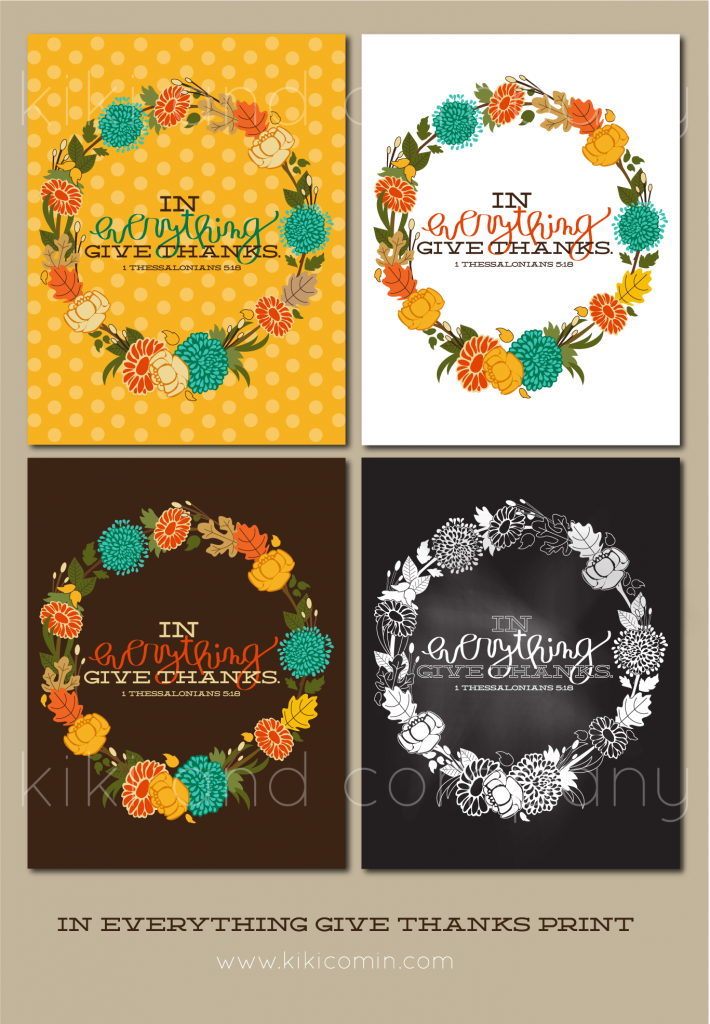 More than anything though, I hope this season helps us all remember just how blessed we are. Today, I am so thankful for YOU. Your support and encouragement over the years has helped fuel my dreams and kept creating SO fun and exciting. So thank you, thank you, thank you!