I am excited today to show you two quick projects to keep your house colorful and festive during Thanksgiving. Last month I showed you how to make a Fall Wreath over at I heart naptime, so I thought it would be fun to add a new one with new colors for Thanksgiving.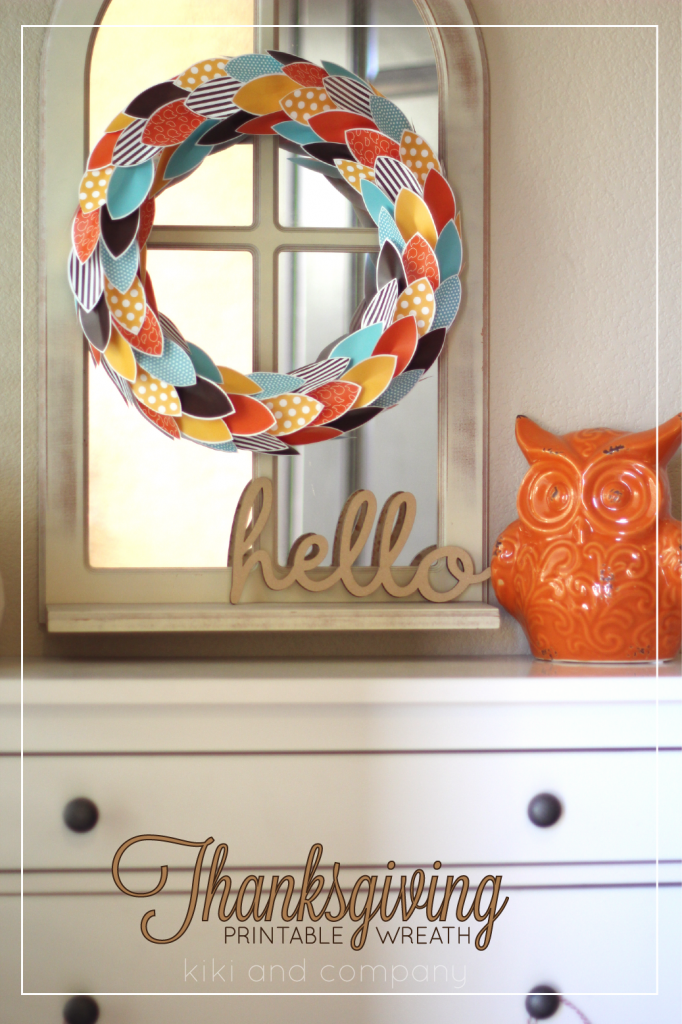 These wreaths are super easy and quick to make and would make a perfect project for a girl's night or even to make with your kids! To make you will need:
-The download for the Garland/Wreath Leaves. You can buy that HERE.
-scissors
-hot glue
-wreath form (you could even use cardboard for this!)
To begin, first print and cut out the leaves you want to make your wreath. There are 6 colors, 1 solid and 1 pattern for each color, making 12 different leaves you can use on your wreath. It is so fun to think of all the possibilities you could end up with. Use one color or use all 6…it is totally up to you!
Second, after cutting out your leaves, fold the bottom half of each leaf…this will give it dimension as you start gluing.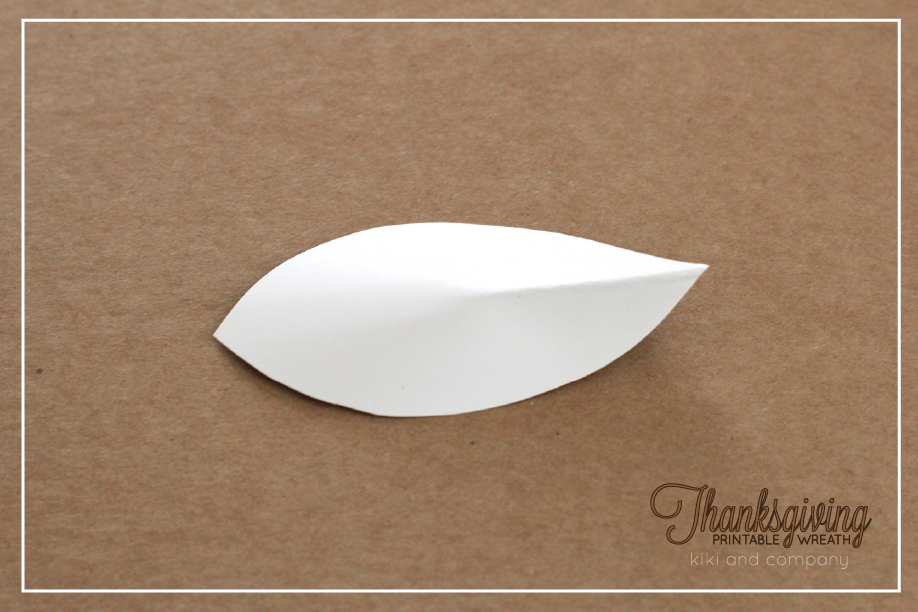 Third, start gluing. This is where your wreath will truly become yours! Use all one color, mix and match, the choice is yours! Overlap each line of leaves until you have completed the wreath. I started mine by gluing 4-5 in a straight line, but found as I kept going, it worked great when everything wasn't perfectly lined up! When you glue, just add a dab of glue to the bottom of the leaf (where it is folded) and add. This makes it easy at the end when you are joining the leaves where you are ending and where you started. You can tuck a few extra leaves wherever you feel like you need more. This really is a wreath that you can make all your own. Isn't it so fun?!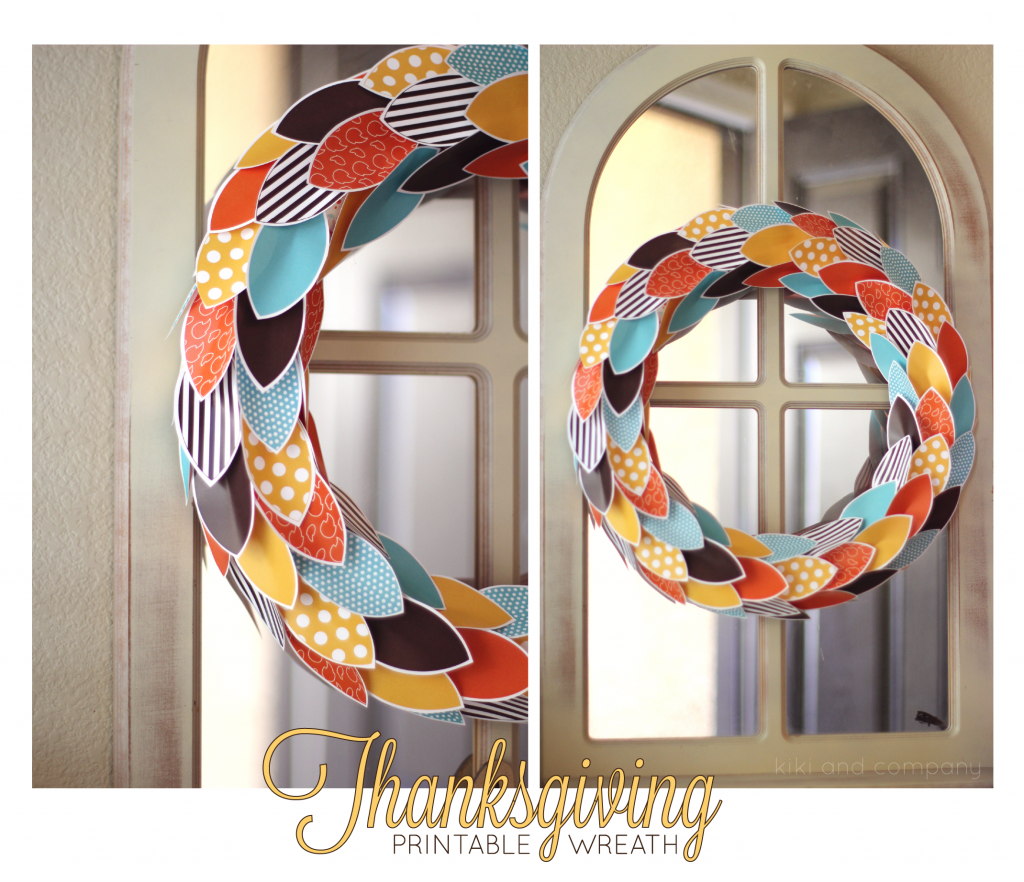 I also wanted to show you a peek at the garlands that I have up in my home. With the purchase of the garland, you get two sizes..one with roughly 4″ cards and one with roughly 7″ cards.
Here is the small garland. I simply just sewed mine together, but you could just as easily snap some holes in the corners and just run a piece of  yarn, ribbon or twine through it to hang it!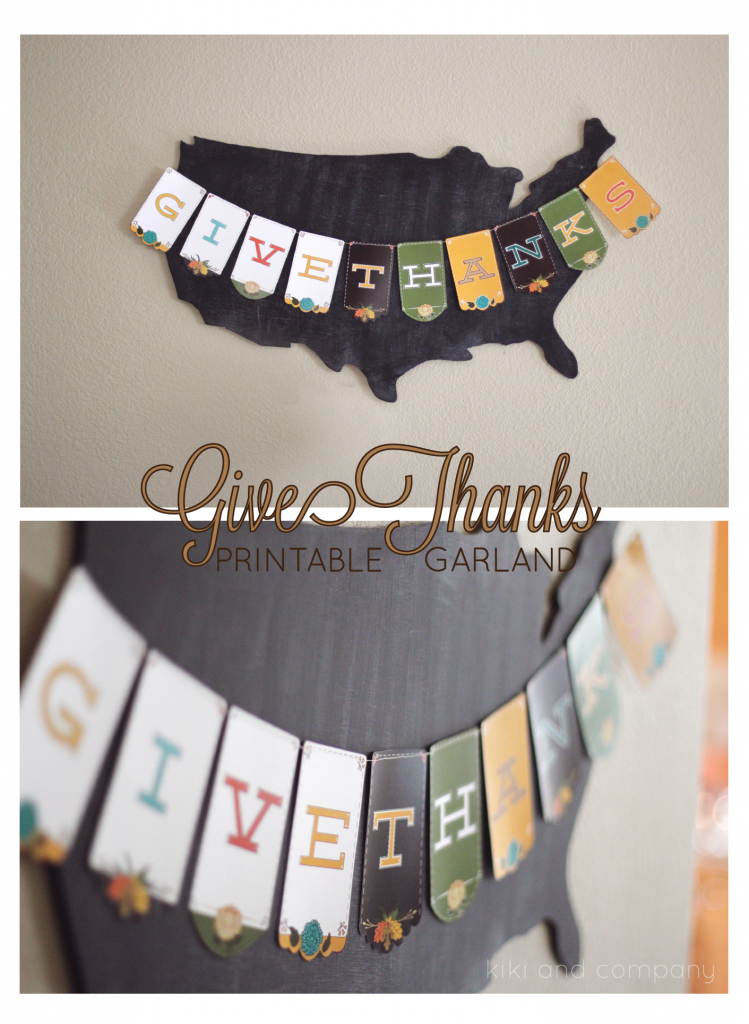 The big one I broke up into 2 words and just love it! I love the unique shapes of the bottom of the cards. And of course the colors coordinate with the wreath and the "In everything give thanks" print as well!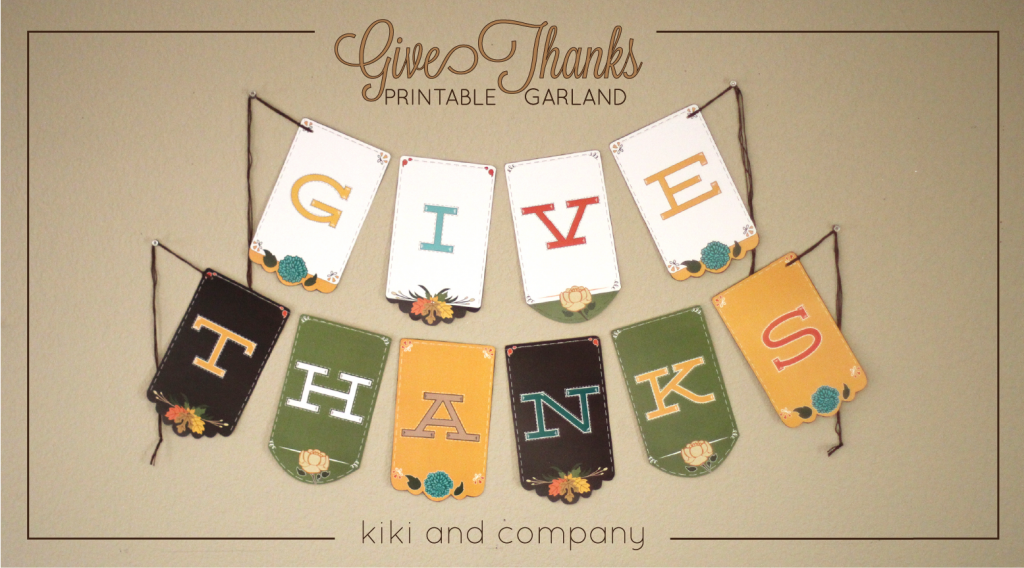 These are such fun and quick projects you could whip up in one night and have your house looking all festive quickly! Hope you have enjoyed them.