There are few holidays that fill my heart with so much pride and love than the 4th of July. Can you believe it is tomorrow?!  Today I thought I'd make a little print to add to your decor for such a special holiday!
There are so many reasons I love the 4th of July..the biggest being that there are so many that have died and sacrificed to make our country the free and democratic society that we live in. There are so many that are serving currently whether here at home or abroad…my heartfelt thanks to all of you and your sweet families who have to sacrifice so much as well. They are the true heroes today that would give their lives, if necessary, to give most of us a gift that we have never lived without. This is one holiday that I love to go all out on…I love the principles and morals that our country was built upon and want my kids to understand just how blessed they are to live in such a wonderful place.
I already have a wall dedicated to the 4th of July…so my kids can remember each day how good we have it.  This print is perfect for your home decor or for your celebrations on July 4th. It comes in both red and navy.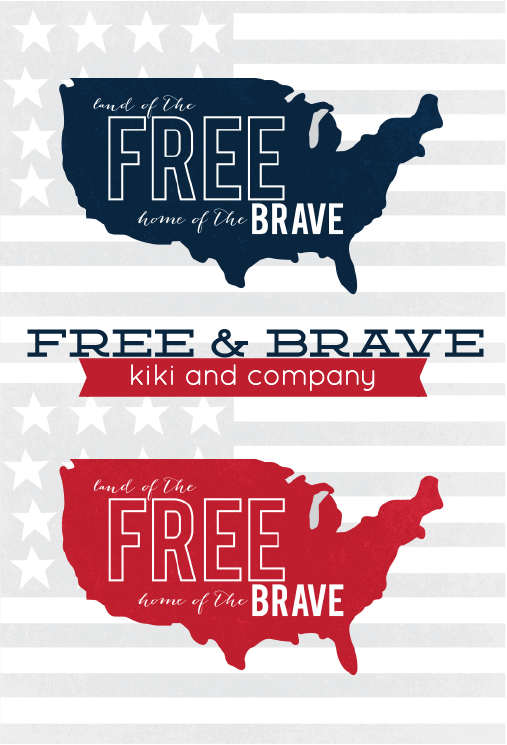 To download the prints, click on the pictures below:
Navy 8×10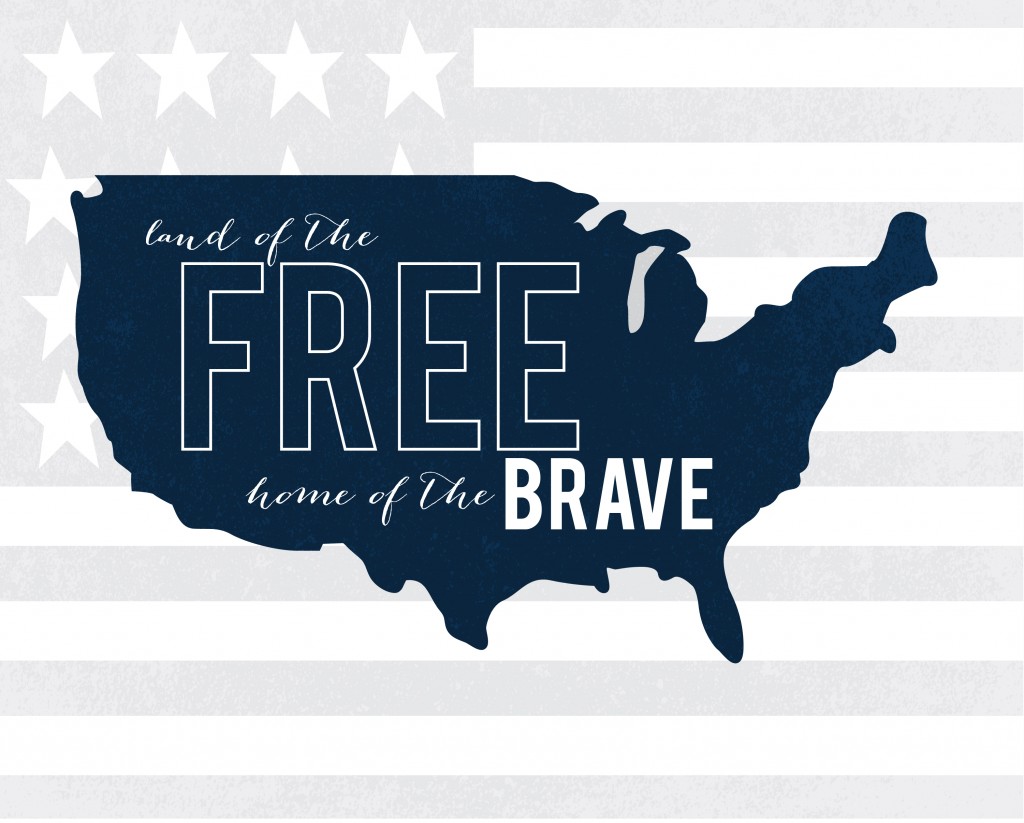 Navy 5×7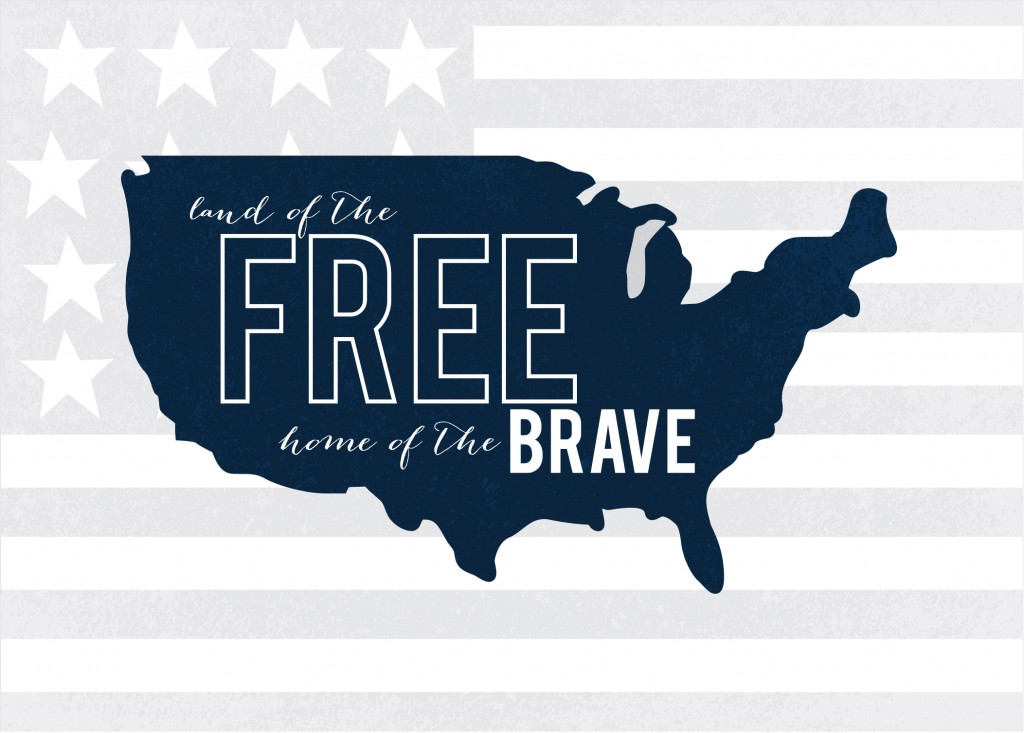 Red 8×10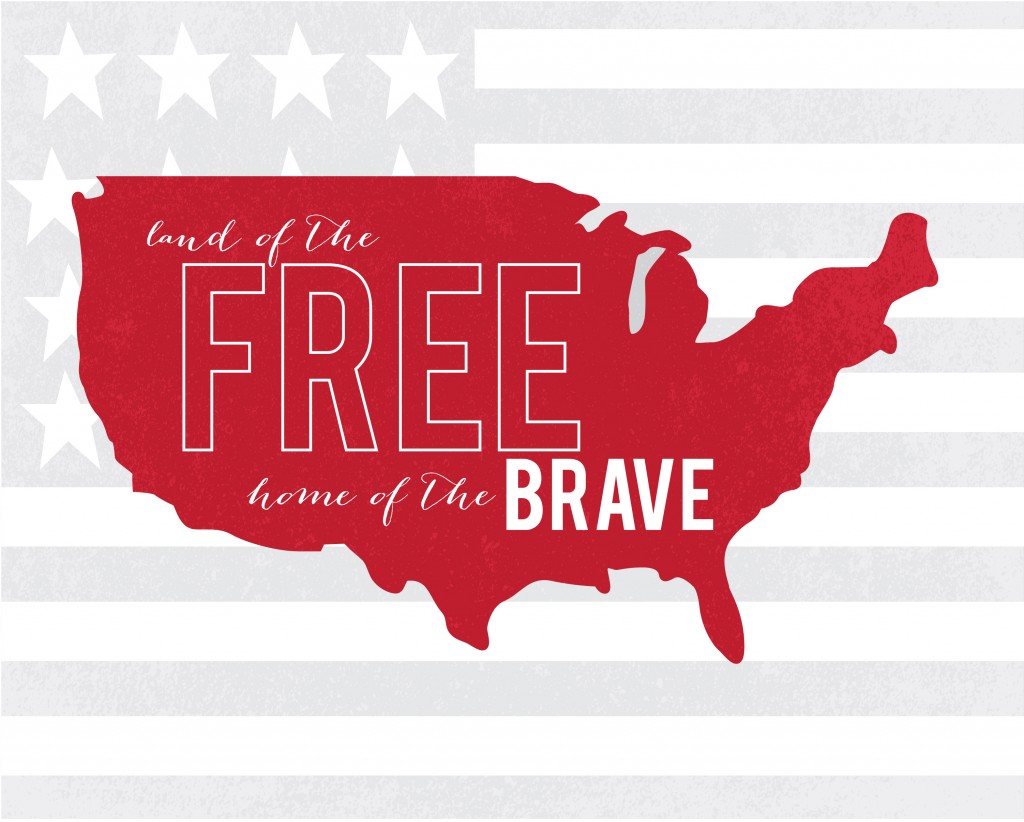 Red 5×7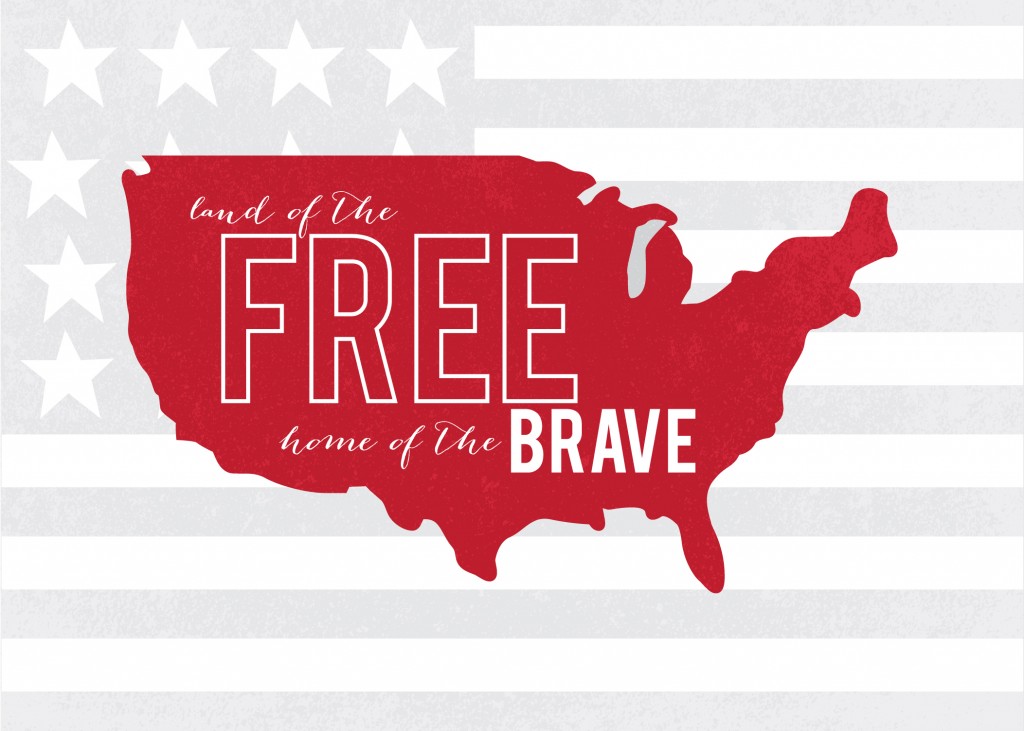 Happy 4th of July!
…..
If you need a last minute decor printable for tomorrow..it's not too late! Check out these 4th of July prints:
America the Beautiful can be found HERE: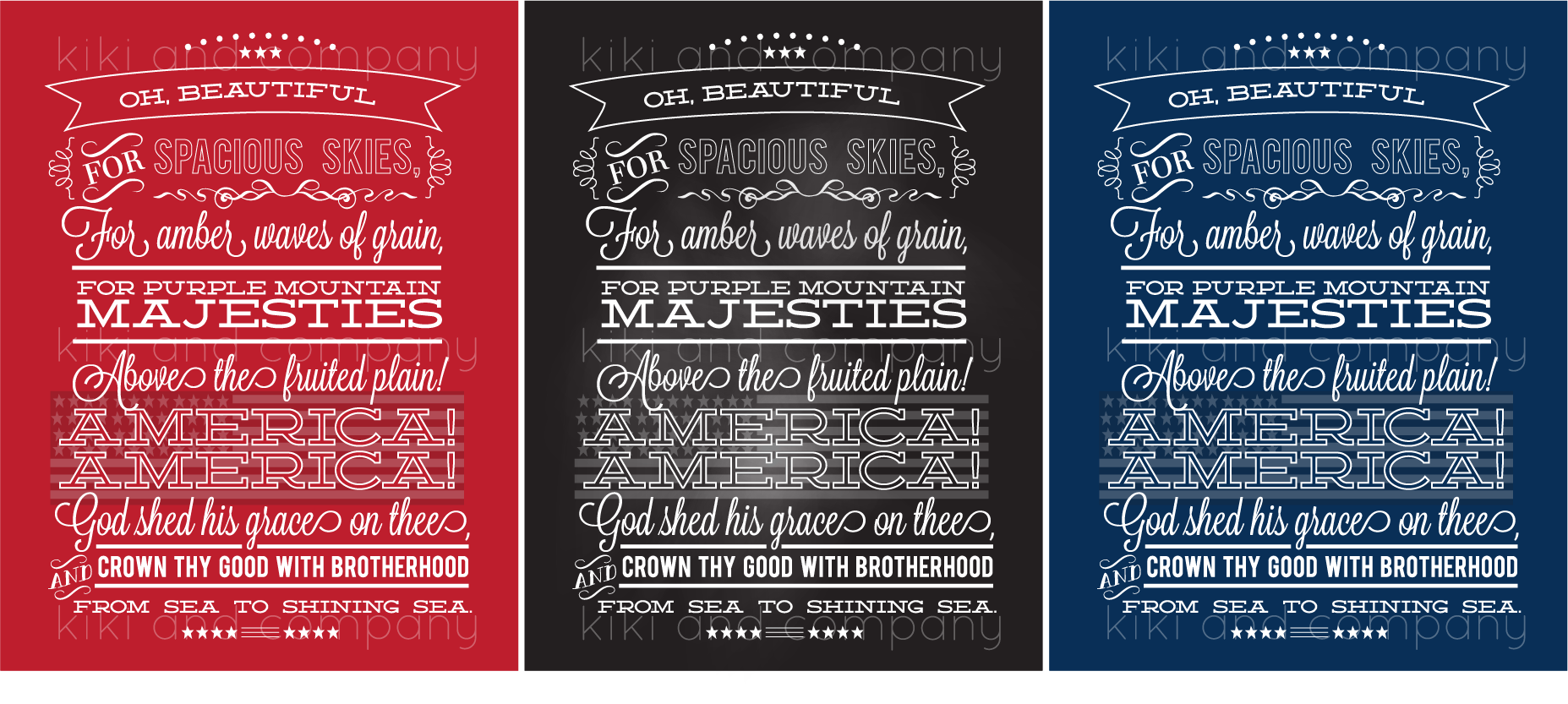 You can find the My Country Tis of Thee print HERE:
I shared this post previously on I heart naptime as a contributor.